Love yourself. Let's begin with saying that being single is cool. And why is it so? That's because you can do just whatever you wish to, your life is more peaceful, you have all the time for yourself and above all else, some people are just naturally 'designed' to stay single. Just like Roger Federer is 'designed' to play tennis. You get that? Single and happy is the buzzword for you.
But still, when you are single, you can fall in love with many things. Is it necessary that you fall in love with the opposite sex only? Or in some cases, same sex. Is it necessary that you 'need' someone to make you feel complete and happy? Absolutely no. Unless and until you are complete and happy in yourself, all your relationships are going to hurt you. Because of the 'expectation' thing. Because Bollywood will constantly tell you to fall in love. Because of Dilwale Dulhaniya Le Jayenge, because everyone around you is doing just that and you are left with no option.
When the famous American writer Mark Twain said, "Whenever you find yourself on the side of the majority, it is time to pause and reflect," he could not have been more correct.
So why not fall in love with some exciting things as that will eventually give you more than just love. Read the complete article to find out what are those things, and what suits you the best.
Yu hi chala chal rahi, yu hi chala chal rahi, badi haseen hai ye duniya..
10 things you should do when you are single and happy
Life is beautiful when you are single. There is a single and happy image in your mind that you love. And there are things you can fall in love with that can give you that wonderful fulfilling feeling.
1. Let's begin with falling in love with yourself
When Lord Buddha said, "You yourself, as much as anybody in the entire universe deserve your love and affection" he nailed it. Everything will start falling in place, when you start loving yourself. So when are you going to propose yourself at an exotic location with chocolates and roses, from you to you. Sounds romantic? Be single and happy.
2. And then I realized, adventures are the best way to learn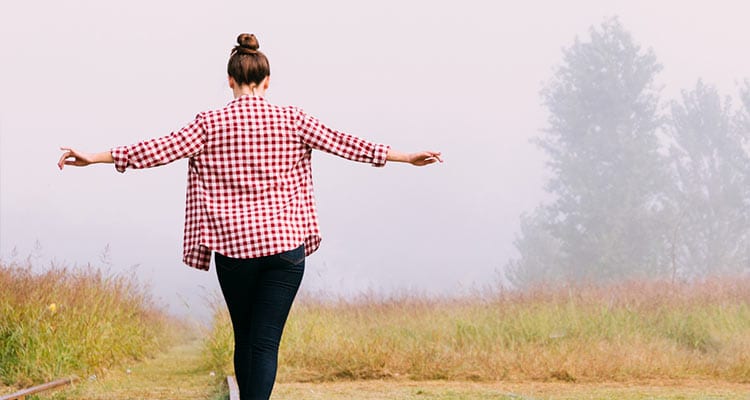 When you fall in love with traveling, it will take you places, literally. One wise man once said that walking 1000 steps while traveling will teach you more than a complete book. And more so, if you don't travel, you only read a chapter of the book.
Time to pack your bags and get lost in the world!
3. The food can also be sensuous, voluptuous and gorgeous
Some things can be mouthwatering! No, no… if you are thinking about what you are thinking about, you have a dirty mind… ha ha… jokes apart, how about falling in love with sumptuous food? The feast is endless, and the love will be infinite. When I think of food, this advertising tagline comes to my mind – "Kaise jeebh laplapaye". Funny thing.
4. Serve with love
Indeed, this may be the biggest thing people fall in love with. The love of service. And the satisfaction you will get out of serving the humanity, will be incomparable. Worth falling for!
5. All men are dogs
Now that I have your attention, I must say that men are basically very good creatures because dogs are one of the most lovable and loyal creatures on earth and all men are dogs too. Makes sense.
When you bring home a dog, it will love you like anything, play with you and listen to you. It will become your best friend and lover. Dogs, cats, other domestic animals lit up the home, agree?
6. Are you melodious enough?
If you are not, listening to music will make you. Music will take you to another world, in ecstatic trance and the joy will just overpower you. There are so many music fests, classical, rock, metal – the list is just endless. Which one will you fall in love with?
7. Party with yourself
Yes, that's absolutely possible. Get drunk, eat your favourite food, wear your favourite dress and dance with yourself. It sounds mad but there's a method in it. Everyone loves a crazy jerk.
8. Fall in love with your body
You are living and breathing, because you have a body. So why not fall in love with your body and make it look like Malaika Arora's or Salman Khan's. People will turn their heads and admire a good body.
Fall in love with it, pamper it, take it to a gym for a thunderous workout and look at it when you are alone 😉
Sounds good?
9. To hobby, with love
You have a hobby which your boyfriend did not let you pursue. He killed it. But now, after the breakup, you have all the time. Is it photography? Reading? Painting? Just start pursuing it and it may well become your passion, and then profession and save you from 9-5 rut. Trust me.
10. When you meditate, you become sweet, loving and beautiful – all that from inside
Have you tried meditation? It is such an intense medium to take you into deep recesses of your consciousness. It will take you into altogether a different dimension of ecstasy and bliss – you won't feel like getting up and coming out of that state. Promise.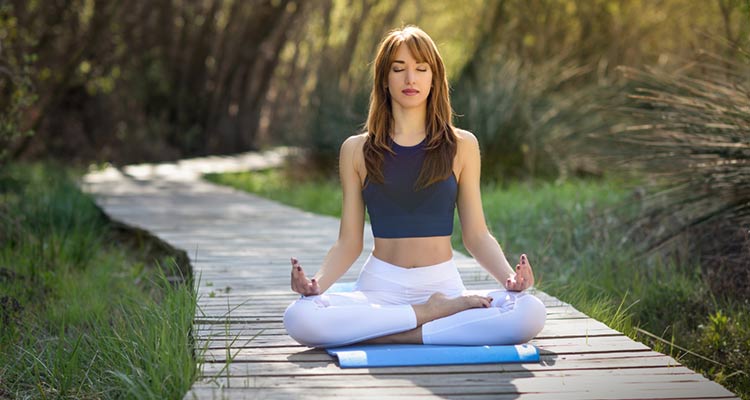 So being single boils down to – you are in full control of your life.
You are the leader and the follower too!
Being single means you are your own spouse.
You have to be the woman and the man too. It's both the energies that make the things work.
Being single means you have to take full responsibility.
If it's good, you are responsible, if it's bad, you are responsible. No blame game.
Being single means more fun, more freedom.
And the biggest perk is – absolute freedom!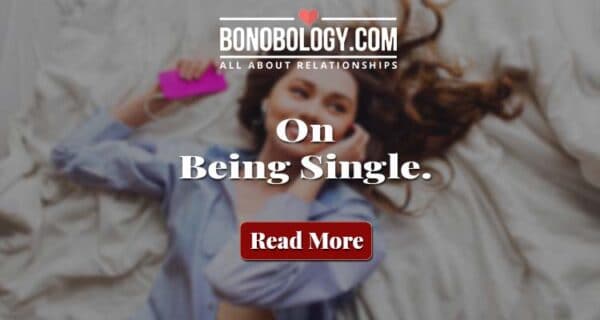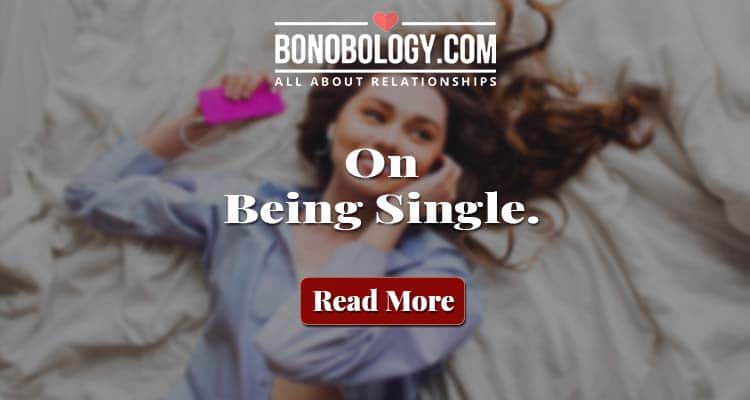 Being single, is a thing of beauty.
Let's get a bit serious here – when you 'decide' to be single, it is diametrically different from when you are 'single' because of the situation. In the first case, you do not want anything, but in the second case you want but you are not getting – and this may lead to frustration.
Gyaan apart, there's are so many things you can fall in love with, when you choose to be single. You may either fall in love with all of the above things, or just any one or few of them.
Thank you for reading the article. The choice is all yours.