I grew up with talkers; my parents, grandparents, uncles and aunts talk a lot. With their spouses, siblings, neighbours or the help, especially the help because if she is not humoured enough, she may just decide the memsahib is not worth working for.
One of my memories of childhood is the time of the evening when Dad came home from work and the parents would chat over their cup of tea. Dad would talk about work and Mom would talk about everything that happened at home. Sometimes, we siblings dreaded this period of the day because Mom would enlighten Dad about all our misdeeds, including complaint notes from the school or that we skipped school by deliberately missing the bus or perhaps about the fact that we returned home from play beyond the agreed time.
Those were the days of delayed sharing. Couples couldn't stay in touch with each other during the day. Hence, these moments were sacred. We sometimes listened from the sidelines and contributed with our stories but most often stayed in our room doing our homework. My parents could spend long journeys talking all the way. I often wondered what they spoke so much about.
Related reading: What we find to talk about after 30 years of marriage
Experts suggest that couples in long-term relationships may have plenty to talk about, like shared goals, finances, vacation plans, dreams, daily life events, friends and relatives. I'm not sure how much husbands do listen but, worry not, experts suggest that even shared silences are a good thing. It is absolutely okay to be in silence and feel immensely comfortable with each other in the silence as well.
It's all talk, talk, talk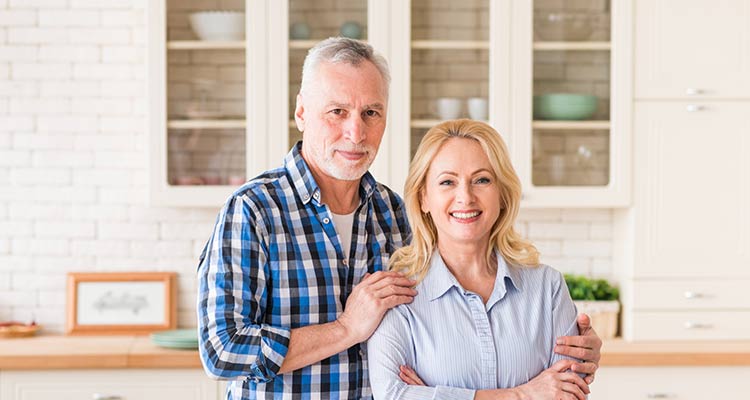 The husband and I talk a lot, more with others than with each other. It is odd because we are prolific talkers and gossipmongers. We stay in touch with each other, sharing nuggets of our day, bitching about people (me) and informing about meetings after office hours (he) through WhatsApp messages and pictorial depiction of what just happened rather than actual conversation. Ah, the bane of the mobile phone.
We share our key highlights and lowlights like impending travel, possibility of a weekend movie plan, a signed book contract (me) or a signed business deal (he) over WhatsApp and therefore by the end of the day we hardly have things to talk about.
The modern curse
In real life, our time zones do not match; I leave for work early and the husband comes home late at night; therefore we have a very small window of time for each other towards the end of the day. By that time we both are exhausted and crying for some me time, quiet time, reading time (me) and TV time (he). Our jobs require a lot of talking; we do not have silent desk jobs but those which need managing, coordinating, organising and decision making. Our control-freak natures make it difficult for us to stay silent in a meeting. We tire our brains to the maximum at work and come back home ready to drop. Hence, we barely have time to talk to each other.
Our favourite topics are the antics of the children and the dog and what happened in the neighbourhood. Having over-shared our respective work gossip at work itself, we feel that the novelty and context of the gossip fades considerably by the time we reach home. The few times I've tried sharing my office grouse with the husband, he arranges his facial expression appropriately, focuses on my moving lips and nods at regular intervals, not fooling me even in the least. I know that he isn't following, registering or absorbing what I'm saying. Such a colossal waste of my drama!
Sh! Cars have ears!
The few times I've called the husband he's been in a meeting or in his car talking through the speaker phone, necessitating that I keep my conversation to the formal. I'm therefore forever guarded when I call and keep my voice to a controlled neutral pitch, taking care not to sound agitated or angry. We can't discuss matters of prime importance when he's in the car, because his car companions would be subject to our chatter willy-nilly. Hence messages are way safer to convey our news than a phone call.
To make up for this lack of conversation in our lives, I've decided we'll schedule conversation days. Perhaps every Saturday would be ideal. We could go on a long drive, or walk in the neighbourhood or lounge in the living room to catch up on our week. Yes, that would be ideal, I say to myself, as the husband has assumed his favourite posture; open-mouthed, grinning at the TV debate and being deaf to what's going around in the household. < https://www.bonobology.com/marriage-destroyed-wife-shopaholic/