What are the ways to tell if you have a narcissistic husband? If your husband has issues in interpersonal relations ships, especially marriage, is self-obsessed and totally selfish he does show narcissistic traits.
Over the last few years, there has been a lot of focus among psychologists on narcissism which is now being considered as a major personality disorder. We all know a narcissist as a person who is obsessed about himself, has an inflated sense of ego, desperately seeks attention and has troubled relationships.
Related Reading: Exposing A Narcissist – What You Should Know
Who Is A Narcissistic Husband?
From the sociological perspective, the male ego has often been blamed for bad marriages. In many cultures, a sense of entitlement, refusal to see their wife's point of view, a lack of empathy and an exaggerated sense of self has defined "bad husbands". But fact is, these traits all have roots in narcissism.
What a woman may think is a massive ego and superiority complex perhaps is nothing but a mask to shield a fragile self-esteem that gets honoured only if he is constantly praised. The slightest criticism to his work or words is enough to send him into a rage or a sulk.
Now, let's get this straight. A narcissistic husband may not be necessarily abusive or violent but his constant need for attention and the lack of empathy for others might get seriously annoying.
The side effects of being married to a narcissist is that your own confidence can perhaps take a beating as you may subconsciously end up suppressing your real self to manage his insecurities.
What Are The Signs Of A Narcissistic Husband?
Men with severe problems of narcissism are generally unhappy despite the façade of confidence. The prime reason is that they cannot fathom others being better than them and may internally go through a lot of conflict which reflects in their attitude towards their better halves too.
As we said, such marriages may not exactly be terrible but living with a narcissistic husband has its own challenges and it would be worthwhile to recognise the traits.
Related Reading: Divorcing a narcissist husband – 8 ways to stay sane
1. He needs to be in control
A husband who is narcissist will insist on having the last word all the time. He won't think twice before cancelling plans or making new ones without consulting you.
Rarely would he care about how you feel about things.
2. Your narcissistic husband puts you down
Subtly perhaps and overtly at other times, a narcissistic husband downtalks his wife. Even on the rare occasions that he appreciates you, there will some way to put himself on a pedestal.
'See, how well I supported my wife because of which she achieved XYZ – is a classic statement.
3. He is charming and overtly sexual
Yes, this might sound like a great trait but that's because a narcissistic man has too much confidence in himself, and his sexual prowess is a way of showing off.
His charm factor goes to the extreme so much so that after a while it is off-putting.
4. His support is selective
You might feel he is really standing by you. Sure, he might be but only on certain occasions – the ones that reflect well on him.
So he will come to your networking dinner, not because he is proud of you but so that he can make an impression on others.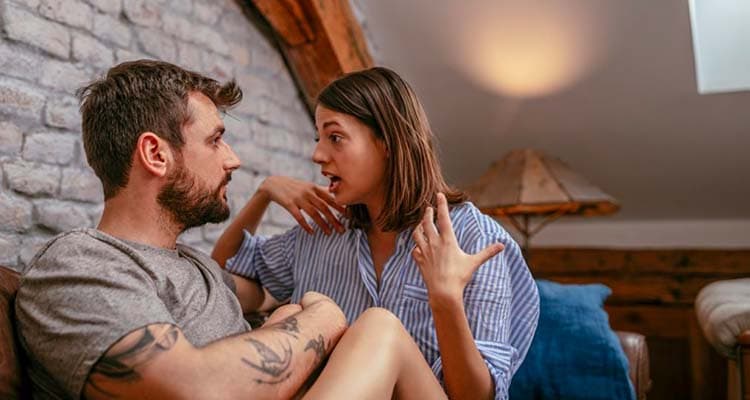 5. He has a sense of entitlement
In his 'I, me, myself' world, he expects you to adjust to his whim and fancy. Does he plan to take you out for dinner?
It will be his choice of restaurant, his choice of food, his choice of timing. It's a classic effect of being married to a narcissist.
Related Reading: What To Do If You Think Your Husband Hates You?
6. They love conversations…about themselves
He listens to your problems…but he makes it about himself. He likes to hold the attention of a crowd…but he brags about his achievements.
He loves adoration from others. In the process, he rarely listens to you. And even if he does, it lacks empathy.
7. He does not fulfill his promises
This is one of the defining traits of a narcissist. One of the reasons why it is so challenging to survive a narcissistic husband is because he rarely keeps his promises to you, big or small.
It may not be deliberate but he just does not think it's important enough.
8. Your problems are seen through his prism
Say, you face a terrible situation in life – loss of a job or a divorce in your family or some embarrassing situation involving a relative or friend.
You need support but what does your husband do? He wonders how it will affect his reputation or his life. Even his solutions might be filtered through that prism.
9. Others' opinions are important to him
Since a narcissist has an overriding need for approval from others, he might not value your choice or opinion on matters.
After all, you are already in the bag and he doesn't need to impress you anymore. On the other hand, it matters to him what neighbours, bosses, friends or acquaintances think.
10. A narcissistic husband competes with you
Staying married to a narcissistic husband can be very difficult if both of you are in the same profession. Or worse, same office. He doesn't mind you being successful but he wants to be better than you. But naturally.
If you get a promotion a he doesn't then God help you.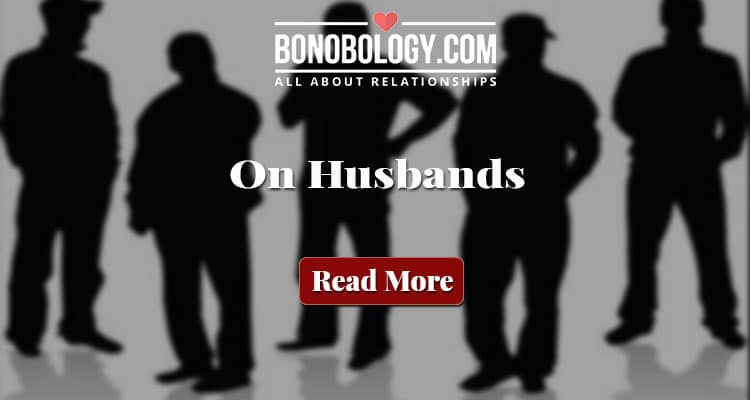 11. They fish for compliments
While self-confidence might be one of the traits of a narcissist, another train of thought says that they only seem to be confident.
If you don't pay attention, they demand it. And usually they use other people – often those who are a bit meek or submissive – to supply their sense of self-worth.
Related Reading: 8 Signs of Covert Narcissist Hoovering And How You Should Respond
12. They want to have the last word in an argument
Couples fight and argue. But arguing with a narcissistic husband in an exercise in futility. As they love the sound of their voice so much, it might just end up in a slanging match since they rarely let you have a word in.
They love to have the last word in a debate and feel they have won no matter what.
13. They may not have too many friends
Ask yourself. Does your husband have deep friendships? Most likely not. Narcissists mostly have casual acquaintances who they can hang out with or those who feed their ego but not meaningful relationships.
Narcissists are incapable of having deep long-term relationships.
14. He picks on you
Initially it might seem like a joke but soon you realise that it's impossible to talk to a narcissistic husband because he points holes in everything you say or do.
Even an appreciation may come with a taunt. It can get harrowing.
15. You feel gaslighted
Since narcissists are manipulators, they may use all forms of verbal and emotional abuse to make you feel insecure, unconfident and doubtful.
They may even spin lies, gaslight you and turn the same story around in which they are the victim and you the perpetrator.
Related Reading: 12 Warning Signs Of Gaslighting And 5 Ways To Deal With It
16. They don't define a relationship
If you have been in a long-term relationship but not yet married to a man who refuses to commit and does not like to give a proper label to what you share, chances are that he might be a narcissist.
And having a narcissist boyfriend might be more awful than dealing with a narcissist husband!
17. They never apologise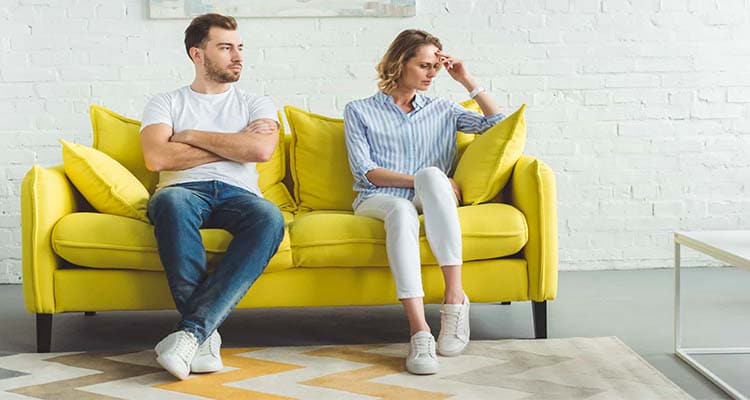 Sure because a husband is always right! He will never take responsibility for his own actions. And forget about getting an apology if you are arguing with a narcissistic husband.
It will always be a lose-lose for you. They would never say sorry.
18. They won't allow you to break up
Despite their flaws (to which they don't admit), they will panic if you take the step of breaking away from them. Perhaps it's their ego that won't allow you to walk away, so they will try all the tricks to win you back.
This on-again, off-again relationship pattern are common to narcissistic husbands.
Related Reading: Want to leave my manipulative husband who doesn't love me
19. A narcissistic husband has a huge ego
Their delusions of grandeur and an exaggerated sense of self obviously results in a huge ego. Any attempt to poke it will result in huge backlash.
And if you ever try to shutdown a narcissist, they may just come at you with greater force.
20. Their relationships have always been troubled
You may have not realised this when you married him but have you ever tried finding out why his past relationships never worked?
Did he always blame his previous girlfriends for things that did not go right? Did he ever take the blame for any of his relationships not working out? You will get your answers whether your husband is a narcissist.
21. They love to give advice
Another easy to predict trait! Since they think so highly of themselves and want the world to remain their oyster, they love to dispense advice, solicited or unsolicited.
This is also because they think they know better.
Related Reading: How To Deal With A Controlling Husband?
How Do I Deal With A Narcissistic Husband?
If your husband shows more than 10 traits mentioned above, then know that he has a NPS (narcissistic personality disorder).
It can get exasperating as the strains might show up in your marriage and you keep asking yourself – how do I deal with a narcissistic husband! Now, not all of these traits lead to the divorce court but if you, for whatever reasons, choose to live with him, the following steps will help.
1. See where he is coming from
For once step outside your own boundaries and observe objectively. Study them, pick up the points where they show the aforementioned qualities and learn to detach. This can help protect your own energies.
2. Stay away from arguments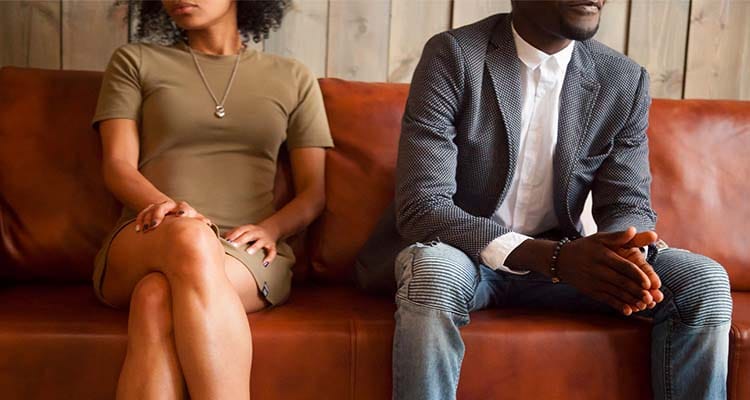 It is difficult, if not impossible to shutdown a narcissistic husband because of their tendency to exaggerate and make it all about themselves. Silence is better than an argument sometimes.
It's best not to give that energy to them during a fight. Don't try and correct their facts, it's futile.
Related Reading: How To Respond To The Silent Treatment – Effective Ways To Handle It
3. Feed their ego
Much as they like to deny it, narcissistic husbands thrive on compliments and approval by their wives. So long as it is not too annoying, it wouldn't harm to feed their daily need for affirmation and affection.
'You are looking great', 'Well done for a fab job done' so and so forth can calm them.
4. Take out me time
Living with a narcissistic husband can perhaps deflate your own ego because you are constantly making them feel good. Don't.
Don't allow him to define your sense of self. Take out regular 'me time' to do things that you enjoy.
5. Stand up for yourself
If you have spotted signs of narcissism during the dating phase but still decide to get married to him, it is essential to draw boundaries right from the beginning. Be specific about what is acceptable and what is not.
A narcissistic husband enjoys embarrassing you or doing things that will put him the limelight. But don't fall for it. Keep telling him firmly if he says something that hurts your self-respect.
In its extreme form narcissism can lead to depression or even self-harm because such people cannot handle failure, set very high unachievable goals for themselves and are way too self-centered to consider others' feelings. It is a challenge living with a narcissistic husband but it's best if you set the definitions – to what extent can you put up with it?
FAQs
1. Who does a narcissist marry?
More often than not, a narcissist marries someone who is opposite of him – so it is a possible that a narcissistic husband's wife might be full of empathy and ready to take the blame on herself for things that go wrong.
2. How to shutdown a narcissist?
Do not feed their ego. Do not take responsibility for their inadequacies. Don't blame them (for that can increase their rage). Just refuse to blame yourself. Resist the temptation to fall down to their level during an argument. It's difficult but know that they are provoking you for a reaction


3. Divorcing a narcissistic husband
If you initiated the divorce, expect a tough one. Narcissistic husbands do not like failure and they are likely to see a divorce as a failure on their part. They won't give in easily. Try and stay calm during the proceedings because there might be a lot of nasty exchanges. Since his personality trait is to blame others, he might belittle you legally.
Don't defend yourself too much. It will only lead to greater conflicts as narcissists love a good argument.
4. Can a narcissist husband change?
Everyone is capable of change but for a narcissist to change, he has to first accept the issues. Often the ego and the sense of self-importance comes in the way. They may realise their issues but it is them who has to take the step towards change, not you.
100 Romantic Questions To Ask Your Girlfriend And Make Her Heart Melt