"I can't believe he did that. That's what my ex used to do! Ugh!" "Why did he make fun of what I was wearing today? Why does she get to have everything? I work harder than her!!" "He bought a new car again? Why am I still stuck with the same old one? GOD!" We have all found ourselves being envious of the success of someone else, negatively judging our partners and being unhappy with the possessions of our friends. The habit or act of weighing yourself or your partner against other people and situations is called "The Comparison Trap".
Why do people compare themselves to others? Shouldn't we celebrate one another for who we are? The comparison between your life or relationship with someone else is only going to end up hurting you and your partner more. As they say, "Grass is always greener on the other side." No matter who you are, the life of another individual will always be more appealing to you if you are internally dissatisfied.
Stuck In A Comparison Trap? Here's What You Can Do About It 
If we really feel that we have found our soulmates and that they are truly incomparable to anyone or anything, why do we fall into the trap of constantly making negative comparisons? Are we all wired to look at people the way we look for options shopping for a dress or pair of shoes? 
We eventually get tired of a 'perfect pair of shoes,' don't we? So, do we get tired of our partners as well? The answer to these questions, I have realized, are not as simple as we would like them to be. Comparing people, however, is pretty easy and convenient. Falling into the comparison trap is easier. 
What's difficult is shaking off this tendency. If you find yourself stuck in the comparison trap, here is what you can do to deal with it the right way: 
1. Focus on your progress
You meet an old friend at a school reunion. She has the perfect figure, a rich husband by her side and looks like she hasn't aged a day since the last time you saw her at prom night. Your first reaction would be to compare yourself to her. This is the comparison trap.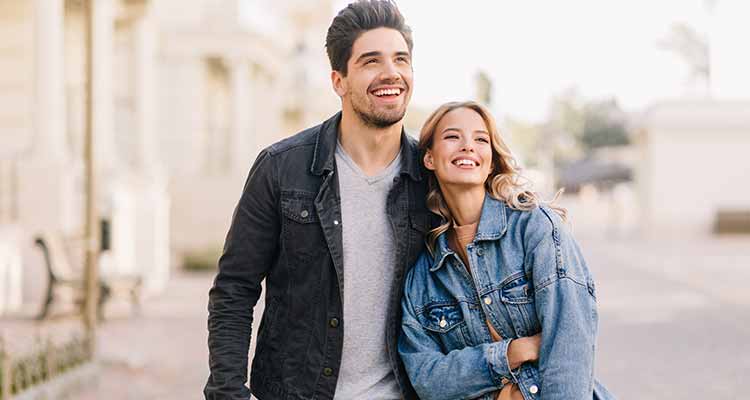 People compare each other by observing what's on the surface. What you see is probably the half-truth. Instead of negative comparison, focus on your own progress. Everyone has their own journey. Focus on yours instead of falling into the comparison trap. Instead of being jealous, be happy for her growth and be grateful for your own progress. 
2. Embrace your individuality
Whether you have fallen into the comparison trap of judging your partner or yourself, take a moment to pause, reflect on your strengths and accept the fact that every individual and relationship is unique. Your traits and strengths prepare you for achievements that will differ from your peers. 
The comparison that someone's life is better than yours is a rabbit hole you do not want to go down (unless you want to become a real-life Alice In Wonderland). You are your own person and comparing people to yourself is a negative ideology that hampers growth.
3. Respect your time
The energy and time that you will invest in comparing people can be utilized in a much more productive manner. Negative comparison will push you toward the comparison trap and away from your goals and targets. Instead of wasting your time being jealous about your neighbor's slick new car and comparing it with your own vehicle, join in on their happiness and go for a long drive with them! Now, isn't that much better than being stuck in a comparison trap?
Related Reading: How To Love Yourself – 21 Self Love Tips
Why Do People Compare Themselves To Others?
We live in a society that teaches us to judge everyone and everything we encounter. Just walking down the street a handsome stranger can flash you a smile making you feel like you are the sun, the moon, and the universe – and then your partner suddenly burps, interrupting your daydream. All of a sudden you find yourself indulging in a negative comparison between your otherwise perfect partner and a stranger you saw for a mere blink of an eye. 
The question you need to ask to free yourself from the comparison trap is very simple – how can you compare your entire life or relationship to a fraction of someone else's life? You will find that internal dissatisfaction always gives rise to comparisons. What is the point of this negative comparison when your reality is completely different from theirs? Reality is not always pretty but it is worth it, right? At least, that's what we tell ourselves.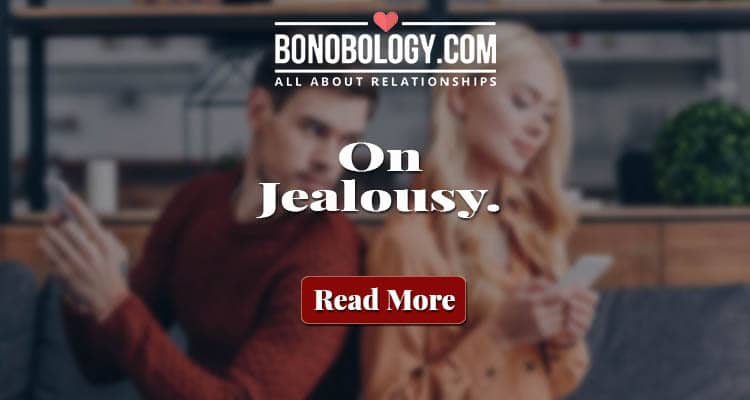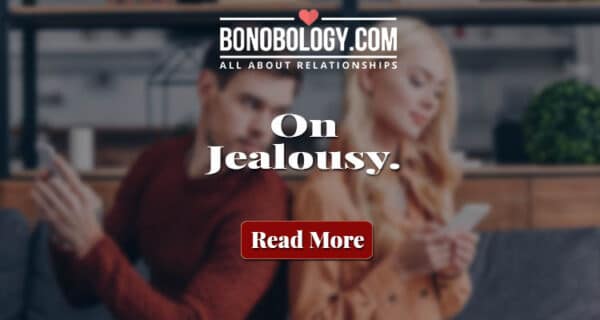 There is a famous saying "Appearances are often deceiving." Yet, human beings fall for what they see without waiting to take a peek behind the glorious curtain. If there is chaos behind the set of a perfectly aesthetic play in the theatre, then this is human beings with complex minds. There is bound to be more than what the eye can see. The comparison between success, material possessions, partners and lifestyle is very common because we are taught to be in a constant state of competition. But guess what, you don't have to be.
Related Reading: 11 Ways To Be Patient In A Relationship
Negative comparisons are a slow poison for society. Instead of being jealous of each other, why can't we celebrate our success? Isn't that much more fulfilling than the hollow feeling of being in a comparison trap? The first step toward breaking free from the comparison trap is to adopt a non-judgmental mindset. Remember, you define your relationship and the values for your own life.
Maybe, we should stop judging ourselves first and start including the people we love in that pattern of non-judgment. A way to handle compulsive comparing starts by not comparing ourselves to our friends. The person who can define happiness for you is YOU. 
If we start looking at our partners as individuals who think, breathe, and operate entirely independently of us, or others, maybe we will find that the only one we should compare them to is who they were in the past, how they treat us now and how they will be in the future. Likewise, instead of comparing yourself to people, compare yourself to the past versions of yourself. Human beings are not shoes that can be replaced with every outfit. They are individuals. They are unique. And that includes you.
FAQs
1. Why is it a bad idea to compare yourself to others?  
Besides the fact that it is a waste of your energy, comparing yourself to others leads to the germination of feelings of envy, guilt, shame, etc. It can take a toll on your mental health and affect your personal life. It is also a bad idea because it demotivates you on your journey towards your goals and dreams. 
2. How do you stop comparing yourself to others?
Focus on your strengths, believe in yourself and build a non-judgemental mindset. Understand that what you are comparing yourself to is probably just the cover of the entire book of someone's life. And like it's said, "Never judge a book by its cover."
5 Marriage Problems That Most Couples Face And Their Solutions