If you're looking for a cheerful escape on Netflix, 'Dirty John: The Betty Broderick Story' is probably not your thing.
While the first season of the true crime show was an account of 'Dirty' John Meehan, a conman and drug addict, the second season of the true crime show is based on actual events, though Netflix has fictionalized some elements.
Betty Broderick is based on a story of murder and madness that rocked America in the 80s. It dramatizes with murky intensity Betty's marriage to Dan Broderick, its gradual dissolution, and the aftermath leading to a double murder against an illusory backdrop of high society. Their marriage was high pressure and rife with discord when Dan started his affair with his assistant.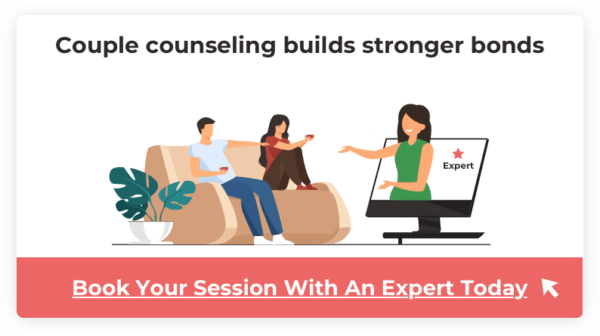 From Marriage To Madness To Murder
Betty is the perfect blonde wife and mother, charming everyone around her. After years of sacrifice and supporting her husband through medical and law school, even during her various pregnancies, she is seen finally enjoying the fruits of their labor.
Until Dan hires Linda, a bright young woman, with whom he can happily forget the struggles of his past. This not only enrages Betty but also drives her to a point where she is no longer rational. She becomes erratic and depressed after he takes custody of their kids. Her parents also leave her in the lurch.
We get to see her mental state, as well as her social standing through her well-to-do friends. She refuses to sign the divorce papers, even though her lawyer flies down from LA to San Diego to drive her to Dan's lawyer's office to do so.
A little later she crashes her car into Dan's new fancy home, furious over yet another manipulation. He knows her weaknesses too well, takes advantage of her ignorance in legal matters and plays her in a way that she isn't even present in court for the hearings.
The times she does make it to court, she sits alone while her sanity, her worth, her abilities as a mother are questioned. Dan's high-powered lawyer declares that she shouldn't have access to her husband's assets as he made all the money and she just spent it. Neither should she have her kids.
Related Reading: How To Organize And Manage Shared Custody Of The Kids
Betty's contribution to Dan climbing up the financial ladder is dismissed. She remembers how fearful she was of her office firing her when they first found out about her first pregnancy.
How she would sit up many nights with her infant babies to type his work. How she would cut down their budget to the barest minimum. How they survived on food stamps. How their lives changed dramatically from no kids to four, no money to loads of it, med school to a legal practice, and small apartment to a sprawling home.
And finally, to no husband, no kids, and no home for her.
Is Betty a victim?
While Betty is eventually convicted for murder, the circumstances leading up to her extreme actions seem to show more as a victim. It was Dan who drove her to act, with repeated emotional abuse and accusations of how she was a 'crazy woman.' I am reminded of Lorena Bobbitt, who castrated her husband after he repeatedly raped and abused her. Abuse against women is so routine that it's become unremarkable. And in case we retaliate, we're instantly branded as 'mad' and a danger to society.
I am plagued by questions that this series threw up. How would I react in this situation? Is Betty a poor, helpless woman driven out of her mind by a big bad man? Or is she the villain? Is it natural to fall in love with someone else other than your wife? Do you shut up and go quietly when your shallow scumbag of a husband moves on to someone younger?
Is it ok to feel gaslighted when your husband isolates and destabilizes you? Many women may see themselves in Betty—a wife who refused to be broken when at her husband's whim, she was deprived of family, friends and a way of life.
The real Betty Broderick is now in her 70s, and expected to spend the rest of her life in prison. She has been denied parole twice.
As Shakespeare said, 'Hell hath no fury like a woman scorned!' Betty's state of mind caused her to go overboard in her rage towards Dan and Linda. Their provocations cost her everything – even her children ran for cover. Linda's recording on Dan's answering machine would rile Betty so much that she would leave vile abusive messages on his phone. Once her son even caught her in the act.
Many would understand the fury that prompted this. Dan was a selfish man who wanted to have his cake and eat it too. Psychological aggression is the most common form of intimate-partner violence!
Related Reading: The Violence Of Silence: How Lack Of Communication Affects A Marriage
What stood out for me was a juror telling a reporter, "Humans are like any animal, you push them hard enough, and they are going to bite back". Even though Betty's actions can't be justified, you get to understand her.
When Dan fell in love with his assistant, he suddenly became mean and abusive to his wife. He took their kids away from her, their house and left her with no money. It's no surprise that her mental state weakened, as she harassed Dan and Linda, trying to sabotage their wedding.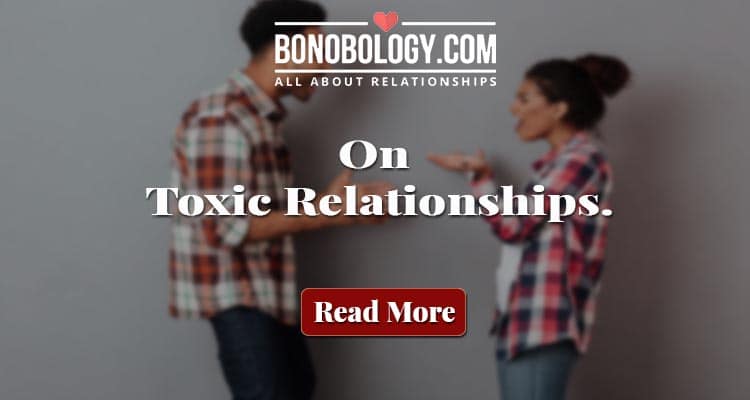 Toxic marriages
Toxic relationships within a marriage are not new. In 2020, the movie Marriage Story was also set to a similar tune. Charlie, played by Adam Driver, cheated on Nicole, played by Scarlett Johansson. Charlie is wrapped up in his work to the detriment of both Nicole's career and her sense of self.
Although she takes care of the child mostly, he is a fantastic father who moves thousands of miles to be with his son. Here she doesn't play fair in her proceedings with lawyer. Legally, she has the upper hand over him and you end up feeling sorry for him but empathy for both of them. Theirs was truly a toxic relationship in every way.
Few breakups are without blame on both sides. But, in the Betty Broderick case, you instinctively aim your hatred at Dan, despite Betty being the one convicted for a double murder. He may not have been the one with a gun, but he did more than enough damage to the woman he had married.
The Betty Broderick Story is a searing and defiantly unsubtle look at a marriage unravelling at the seams. After all, who needs to go on a roller coaster when you have a toxic marriage!