When the going gets dull, the couple should get going
Monotony attacks in different dimensions of a relationship after some years of marriage. Sometimes it is in bed, sometimes in conversations, or other times in our everyday life. Some couples say they are happier because they are better friends than couples, while others may be better activity partners.
My husband and I have varied interests. He is a phone addict, likes to talk about politics, reads about technology and spends much of his little free time in doing this. His idea of weekends is sleeping and chilling at home, whereas I like to go out, meet friends or attend events. Sometimes we don't talk for days, even without a cold war.
A role that we play better than that of a couple is of co-travellers. We love nature and wilderness, talking to strangers, exploring the local food, language, and culture. We respond pretty well to new vibes, both individually and together. Most importantly, we have the best of conversations as co-travellers. It's easier to balance all the essential elements of companionship when you are in a neutral, better place. You are away from work, family, stress and mobile phones. You have unpredictable things to observe and learn. The only familiarity is each other, and that results in a rekindled intimacy.
Related reading: Story of how this couple ditched their gadgets for a better married life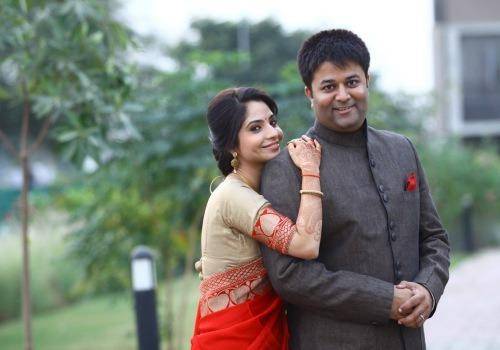 Our memorable trip to Thailand
Another unique thing about traveling is that you laugh at the most horribly wrong things. We still remember how the most unfortunate day turned out to be the craziest one in Thailand. It began with my husband injuring his foot while snorkelling and my aggression towards our racist guide for his negligence. After getting the foot treated by a doctor, we stopped at a laundry nearest to our hotel, only to find out that they had lost all my honeymoon lingerie. I could have bought some there, but you know how petite Thai girls are!
I came back to the hotel furious and started packing, when my husband asked about my passport. At first I frowned, but then I freaked out when I couldn't find it anywhere. We had to lodge an FIR at a local police station at 11 pm. Since our hotel was in a jungle, we needed a vehicle. We asked the hotel receptionist if she could arrange one for us, but she refused. Her boyfriend, sitting there, heard our story, either felt sorry or simply wanted us to leave, so offered to lend us his scooter. We went to the tourist police station on his pink scooter.
A heavily drunk cop came, heard our story, went to a corner and inverted a jug of water on himself. He came back to his desk and so started his hundred attempts at writing an FIR, in Thai. He asked us several questions, hardly understood anything and kept tearing off pages. The policeman tore so many forms that we were scared he would run out of stationery and ask us to come the next day. Anyhow, we had the FIR copy in our hands after 3 hours. We laughed our stomachs out and went to eat.
But then things turned around
There was a drunk Russian tourist singing opera in boxers and an Australian couple more worried about my lingerie than the passport. When we got off the ferry at Ko Phi Phi the next day, my husband found my passport in a torn pocket in his camera bag. Not just that, within an hour the laundry in Krabi called to inform that they had found my lingerie and we could collect it on our way back. The day was meant to be memorable!
Lazy people love massages, so does my husband. So we thought of indulging in a couple massage during our trip to Bali. For some reason the girls in South East Asia find Indian women attractive. I guess I could not have bought lingerie from Thailand for the very same reason! Both the masseuses were paying much more attention to me than him and hugged me couple of times after the massage as well. Did that steam things up for us? Hell yeah! Also, throughout the remaining trip my husband kept cooking up stories about them being homosexual and we kept laughing.
Related reading: Couples that laugh together
The idea of a separation vacation
At a cafe in Mcleodganj last year, we had a long conversation with a Korean couple who were travelling to decide whether they should separate or not. They had travelled to India once before, during their 'happy days' and thought the place could give them clarity as well as peace. That seriously had us introspect how we undervalue each other most of the time. Occasionally, we also joke about taking 'separation vacations', just to spend quality time together.
The travel hangover lasts for months sometimes and the stories forever. Travelling is a bond we cherish. Its beauty is that we respect each other's individuality, unlike anything else we do together. Expectations or differences don't have much room when there is so much more around to absorb and enjoy, including each other.