When someone loses her husband, you want to reach out and offer her solace and comfort. In times like these, when they need space and privacy to grieve, a sympathy card works best because it implies that while you respect their need to be alone right now, you are not indifferent towards their pain and want to acknowledge their loss.
However, it sometimes becomes awkward and you may second guess yourself when wondering about what to write in a sympathy card for loss of young husband . Death is a sensitive issue after all and you don't want to affect your relationship with the bereaved by sending an inappropriate message while they are dealing with the pain of heartbreak.
Take a look at the following sympathy messages to get an idea of what to write in a sympathy card for loss of husband before forwarding it to the beloved of the deceased.
What You Can Write In A Sympathy Card
You don't really have to rack your brains to write a sympathy card to someone who has lost her husband. All you need to do is convey your honest feelings in a simple language. However, you do need to be gentle about this, especially if you are planning to write in a sympathy card for loss of husband who was religious. You would not wish to hurt anyone's sentiments, religious or otherwise, in such situations. Here's what you can write:
Your husband was a great man. I am so sorry for your loss. I share your grief during this difficult time.
Your husband left us too soon. Please accept my condolences. I am deeply sorry for your loss.
I pay tribute to your husband who was not only a wonderful man but a great husband and father. His sincerity and care for his family inspired us all. May he rest in peace.
Please accept our heartfelt condolences in this painful and difficult time. We can only imagine what you are going through. Please reach out to us in case you need anything. Stay strong.
I am so sorry for the untimely death of your husband. It was so unexpected. We are still coming to terms with it. He was a wonderful man. May he rest in peace.
It was a privilege to know your husband. We will always remember the kind man who was there for us whenever we needed him. Even though we cannot fill the void he left in your life, please know that we are there for you whenever you need us.
He was the best human being we knew. You and the children are in our prayers and we hope that in the days to come God will help you heal and guide you in this puzzle called life.
We deeply miss our friend, mentor and counsellor. We cannot turn back time but we are always here for you. May God bless you.
We are shocked at the untimely demise of your husband. Words cannot express what we feel. We cannot imagine what you must be going through. We wish you healing in these painful times.
 Your husband was one of the kindest people I have had the fortune to meet. His legacy will live on through his children. I wish you all the strength in the world to deal with this tragedy.
Life has been unfair to you, but we are here to share your burden and pain. Please don't hesitate to reach out to us for anything. We love you and hope that you get past this tragedy with God's blessings.
I have had the privilege of knowing your husband both professionally and personally. He was not only a great and empathetic leader at work but a loving and doting father and husband as well. We will never forget him. We are with you.
He was a great friend and a greater person. May you find comfort in the memories of the wonderful moments you shared with him.
Nothing we say, however heartfelt, can bring comfort in such times. So, we wish to just let you know that we are here – however, whenever you need us. Your husband was a wonderful man and we will feel his loss in our hearts for a long time to come.
Please know that there is no right way to grieve. Whatever you are feeling right now – be it anger, loneliness, or sheer numbness – it is valid. Please give yourself the space and time to grieve and to heal. And, if you ever wish to talk, know that we are here to listen.
He was a wonderful man and a loss so great as this is not easily forgotten. Yet we pray for the moment you and your family are able to feel joy again and look back at your memories with with fondness rather than heartbreak.
He will be missed by everyone who was lucky enough to know him. May you one day find comfort in the knowledge that he was kind and he was loved and that he will never be forgotten no matter how many years go by. Our hearts and our prayers are with you.
He was a one in a million kind of man and we will share stories of his kindness and generosity for years to come. Know that his legacy lives on and that you and your family are in our hearts in these difficult times.
A spirit as bright and wild as his never dies. It lives on in memories of those who were lucky enough to know him. So, know that he lives on, in stories and prayers, and may you find comfort in the knowledge no matter the darkness of the times.
We pay tribute to a man who was as wonderful as he was kind. He has left footprints in our hearts and lives and all of us will miss him greatly. Our hearts are with you and your family. Just know that if you need us, we are here and always will be.
We know it's easier said than done but please take comfort in the outpouring of love and strength from those around you. We are all here to help.
His passing was sudden and far, far too soon. The loss of such a bright soul is great indeed. Our thoughts are with you in these terrible, terrible times.
May god be your guide and companion during this period of loss. Your husband was a wonderful person and will be forever remembered. Please accept our deepest sympathies and know that we are here should you need us.
We are grieved to learn of the loss of your loving husband. We know what an unbreakable bond you shared and cannot begin to imagine how difficult this must be for you. Just know that we are here and you are in our prayers. Do give us a call if you ever need us.
It was with great sorrow that we learned of the passing of your beloved husbands. Our hearts and hands reach out to you. Should you ever need us – to talk, to grieve, or to heal – know that we are here and always will be.
Why should you send a sympathy card?

When a loved one passes away, a shroud of deep sorrow falls over the family of the deceased. In such times, it can get difficult to remember that happiness and hope still exist and life is worth living yet. While friends and colleagues may not be able to do much other than offer sympathies and containers full of warm food, knowing that people care – for the deceased and the loved ones they leave behind – can be a massive source of strength and hope and help take steps to deal with the depression.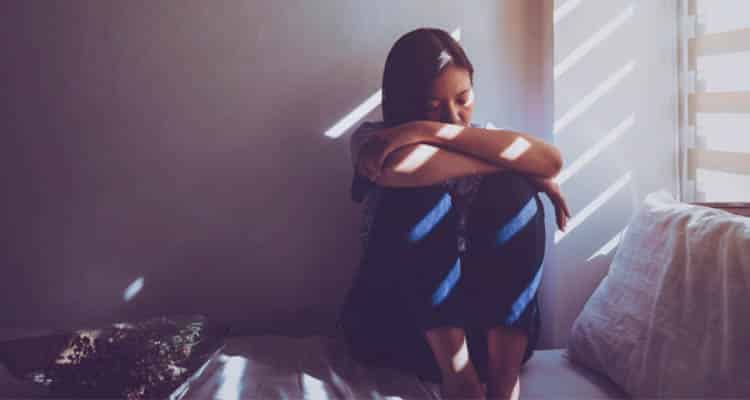 Sympathy cards may be a small gesture but they remind people that help and love awaits them no matter how dark the times. If you are wondering what to write in a sympathy card for loss of husband, know that the content does not matter as much as the emotion behind the gesture. Just be honest with your words and feelings and know that the action will be acknowledged and appreciated by the receivers.
Related Reading: What I Regret After The Death Of My Spouse
Who should the sympathy card be addressed to?
Sympathy cards are generally addressed to the person's widow or widower, their eldest child, their parent, or the closest living relative. When you wish to send meaningful sympathy messages with respect to someone who has left behind a wife, then you should address the message to their widow.
Note that when you are writing a condolence letter for loss of husband, you should be approaching the matter delicately. Know that, while you may be grieving the loss of the person too, their family would be suffering the brunt of the blow while attempting to cope with the loss. So, it is important to word your message carefully so as to not cross any lines even while extending help, love, or your heartfelt prayers.
How to sign a sympathy card
Sympathy cards are all about sincerity and gentleness. So, it may not be enough to just sign your name. Once you have figured out what to write in a sympathy card for loss of husband, you may wish to add an extra caring touch along with your signature. In such cases, end your words of sympathy for sudden loss of husband with one of these phrases:
You're in our prayers
With deepest condolences
With heartfelt sympathies
You are not alone
We are but one call or text away
In remembrance
With the utmost love and sorrow
Sympathy cards need to be delicate – one inappropriate word and it might ruin your relationship forever. If you weren't close to the deceased and your relationship was formal at best, it's best to keep the message short, otherwise, it starts to feel insincere.
Related Reading: How my widowed mother married her best friend
Assuming that you were close to the deceased, then you have the liberty to be verbose. Talk about how her late husband touched your life, how he was a great human being and how you will cherish those memories forever.
Don't take sympathy cards lightly. Your presence in the funeral is not guaranteed, so these messages are your best bet to convey what you feel and send your heartfelt condolences.
FAQs
1. What to convey in a sympathy card?
Send a message which shows sincerity and makes the bereaved feel better. Display your solidarity and empathy with them during a difficult time through words.
2. What to avoid in a sympathy card?
Don't be too verbose; or too curt. Both the extremes are a strict no-no in a sympathy card. The former shows insincerity and the latter shows indifference. Also, avoid inappropriate words. Show them to a few people before sending it.
3. How to help the bereaved?
Be there for them and check in with them frequently. Give them space and privacy if they need it. Volunteer to help them around the house. You can also take care of them by cooking for them and ensuring they eat it.
Remarriage After Death Of Spouse: A Heartwarming Journey Of A Woman
Ask Our Expert
You must be Logged in to ask a question.