A date gone horribly wrong – we've all been there! It's totally understandable if after having hundreds of horrible dates and relationships with no romance, you've given up on the idea of finding someone and continuing dating. But have you ever considered the possibility of a disastrous date leading to a happy ending?
Well, life is unpredictable. If watching romcoms and TV shows where love finds a way despite the odds has taught us anything, it is that anything is possible. So, if you still believe in a happy ending, we get you! It doesn't matter if it takes a hundred bad dates to find the right person because when you do, it'll be worth the wait.

Real Life Experiences Where Unpleasant Dates Eventually Led to Happy Endings
Yes, we have all sat up starry-eyed as we watched reel-life love interests find a way to each other no matter what. When your first-hand dating experience has been far from these rosy tales, it's only natural to lose faith in the promise of an eternal romance. To revive your belief in a happy ending, we have gathered some real-life stories where dates that seemed like they had no future became eventual led to blooming romance:
Do you know what happened on that date I had?
It was a rainy day when all of us senior citizens met over a card game. We were an only women's group and invariably after a cup of tea and sandwiches, we would end up chatting in general or gossiping or sharing life skills and tips.
That day, we started a childish game of truth or dare that eventually trickled down to a 'share your worst date experiences'. Some were funny and some were downright nasty, but here is a gist of what was shared by five women.
No, white in rain is only good for Yash Chopra films
Sanjana was a young lecturer when she met Bijoy and they decided to meet over a cup of coffee. It was an outdoor setup, a mini-dhaba kind of a restaurant. All of a sudden a mighty storm hit the area, the winds were strong and the rain flooded the place in minutes.
Both were soaking wet and Sanjana was wearing a white salwar kameez that soon became see-through. She was embarrassed and didn't know how to cover up. Though her date was a decent bloke and did not stare, there were many other men who were being total jerks.
He took his dark corduroy shirt and gave it to her to wear. Though it was a disaster as dates go, she soon found her future husband in this kind and chivalrous man. She never knew that she would find her happy ending in such a silly way.
Related Reading: How To Start Conversations On Dates And On Dating Apps
Boy, are you sinning?
Mary was an orphan who studied at the Mount Carmel Convent in Ooty. She found that the church choir boy was interested in her and soon they decided to go on a date to a nearby curio shop. At that time, I was a teacher at the same Convent School and knew Thomas and his family well.
Later, Mary became our dear friend, but this is the story of her disastrous first date. Thomas had gone into the shop a while ago and Mary reached later. They were checking out beautiful Tibetan woolens and hats when there was a booming sound behind them – "Tom are you committing the sin of carnal desire?"
Thomas stuttered a response that no one understood; because it was his school principal Rev. Fr. Xavier a stern no-nonsense old man. Poor Mary had her hopes and dreams shattered, but not for long. Their forbidden romance gradually grew into something serious. They eventually married in the Rev. Father's parish.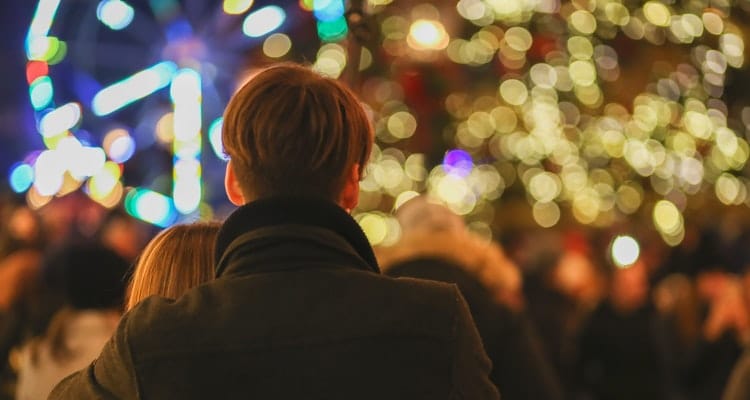 What a first night that was!
My friend's daughter had a love-but-arranged marriage; only Indians understand this concept. In such marriages, the couples have liked and chosen each other, and usually, the first night is also the first date.
On the day of the wedding, the groom caught a mighty head cold and could not even raise his eyes to see his bride. So she boiled some water in order that he may inhale the steam for some relief from the stuffiness in his face.
As she brought the vessel of steaming hot water she slipped and all of the scalding water fell into his lap. He howled in pain and she screamed for an ambulance and the couple spent the next month in hospital.
All is well now, but that is one night both can never forget. Their first "date" was as disastrous as it can get, but it became a mere memory in the journey of a happy ending.
Related Reading: 12 Thoughtful First-Night Wedding Gifts For Your Husband
Hi! Would you like to meet my wife?
Rajni was one of our closest friends and it was her turn to tell her nightmare date story. She had just gone to Manali to meet her grandmother and she met this dashing young man who seemed to be interested in her.
He asked her to meet him in the local bazaar and she agreed. As they spotted each other from a distance she felt a sense of excitement because there was something quite different about this man.
They had just spent a few minutes exchanging courtesies when a woman caught hold of his arm and asked him who Rajni was. It soon became apparent to Rajni that he was a married man and this woman was his legally wedded wife with two kids in tow.
She walked off and never looked back, glad that she escaped a disaster in the making. She did not want to cause an extramarital affair. She did not find her happy ending that day but it didn't take her long after that to find Mr. Right and fall madly in love.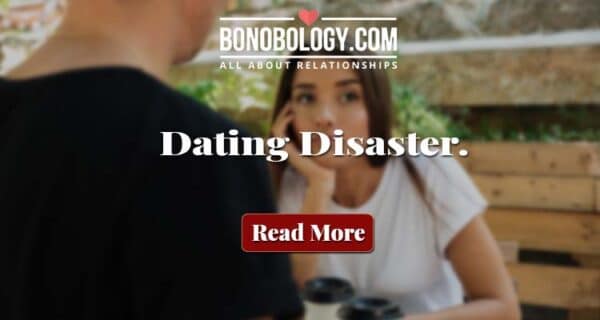 Excuse me, you left our daughter behind
Sonali had a date with her lover and they had decided to drive to Matheran, a hill station close by. She was very thrilled to be with this beau who she had been talking to over the phone almost every day and soon they were to spend quality time together.
As soon as they reached, they found a place to shack up when the phone rang. It was her husband who was frantic and furious not only because she left with no information but also because she had left her seven-year-old daughter with the neighbors.
You could say that he was piping mad. Sonali, finally, told her lover that they would have to return. They did so and the story was over. They never dated again.
You see that it may take a few dates, but eventually, you will find your happy ending. So don't give up!
15 Tips On What Not To Do On A First Date To Make The Right Impression
7 Bad Dating Habits You Need To Break Right Now – Focus On No#2 & 6!
Ask Our Expert
You must be Logged in to ask a question.