Along with anjali, bhog, pandal hopping and endless adda, Durga Puja stands for one thing – romance. For generations the much-awaited festival of Durga Puja also is a time of falling in love, a time of stolen glances, a time of dressing up for the guy who lives next door. Durga Puja romance has been a thing for as long as one can remember.
When it comes to Durga Puja love, it's still in the air, only the style of romancing has changed. How? We tell you…
5 Ways Durga Puja Love And Romance Has Changed Now
Durga Puja is the time when love stories take shape, when those butterflies flutter in the stomach, when just a look is like a Cupid's arrow. The Durga Puja festival has always been more than a religious event. It's a culture, a vibe, an expression. Expression of joy, celebration, bonding and love.
Over the years, much like the Durga Puja pandal, the nuances of this joy, celebration and love have undergone a shift. The way people dress up, woo and feel about romance has changed, and with it, the meaning of Durga Puja love.
Here are 5 ways in which Durga Puja romance has changed with the times:
Related Reading: A book nerd's guide to best love stories
1. Saree is passé, shorts are in
Even a decade back, a saree used to be the ideal piece of clothing to attract the attention of that particular person at the Durga Puja pandal. You could be sure he would turn up in an elegant kurta that perfectly complements your saree. This was that time of the year when ethnic was the thing to flaunt, and it did work like magic on the young minds.
But this year, it's all about shorts and adventurous hairstyles. Legs matter more than a sensuous peek of skin through the saree. You could have toned legs or the fattest ones, it doesn't matter, as long as you walk around in shorts and feel attractive in it.
Men have junked the kurta, the focus this time is on the hair. It could be the man bun or the color blue or golden streaks on a mohawk, no one's interested in clothes anyway. For men, it's the hairstyle that's the show-stealer. It's that amazing cut she would fall for. He is sure of it, as she is of her pair of denim shorts.
2. Group photos to groupie
If you have been cherishing that Durga Puja photo from 20 years back with your teenage crush standing next to you, clicked in an old Hot Shot Cam, then you really need to check out the groupie ops of today.
The Durga Puja pandals are full of people carrying their selfie sticks, and getting that perfect groupie in front of the Durga idol is the lit thing to do. Groupies are a great way to bond these days. You just don't stand next to each other, you have to be really close to fit into the frame (you know what we mean). Groupies are a great twist on the Durga Puja romance that way. If you have been shy about asking for a selfie, a groupie can work wonders.
Related Reading: Love In Movies Vs Real Life
3. Staring is blasé, hook up is cool
Durga Puja was the time when you could stare at your crush endlessly. And if they stared back and there was a hint of a smile in the corner of the lips, it would send that tingle down your spine.
Now, there's a mad rush to find the one before the Puja – no, not that 'one', but the one you can have by your side and perhaps have some casual fun with – because hanging out single is "oh-so-not-cool".
You actually try to get her to notice you before the Pujas through online stalking, finding dates on Tinder, through college socials, and then it's worth being a couple during the five days of Puja. Once the festival is over, the romance is too. This is what you call a quick fix Durga Puja romance.
4. No phuchkas, give us Thai 
Pandal hopping during Durga Puja meant gorging on Kolkata's street food like mutton rolls, chowmein, fish chop and phuchka. But that's so uncool now, isn't it? What's romance without that fine dining experience at a posh restaurant in a city mall?
Thai, Japanese, Burmese, Vietnamese cuisine is the in thing and you got to save up for months for this culinary sojourn. That's acceptable as long as you don't offer your date a mutton roll. (If you do, be ready for a tight slap a la Kabir Singh.)
5. It's time to binge drink
Another shift in the Durga Puja festival is a growing penchant for a buzz. Just before the Puja, the queues outside liquor shops are longer than the ones in the departmental stores or shopping malls. There's a mad rush to pick out the finest liquor bottles and keep the home bars stocked because Puja means binge drinking.
Gone are the days of family get-togethers where the aunts would toss up the best Bengali dishes and you would savor them with homemade lemonade. This was also a great time to introduce your girlfriend or boyfriend to the family.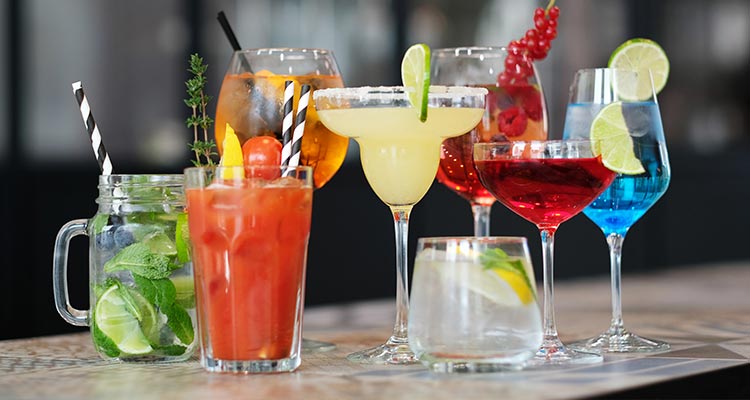 Now it's all about being holed up at a friend's place and drinking like there is no tomorrow. And there's no need for introducing the bae to the family, he or she is already friends with the entire clan on Facebook.
When the girl in the shorts, walks hand in hand with the guy in the golden streaks, posing for a selfie – or groupie – in front of a Durga idol, you can't help but think that change is inevitable. But as long as the blue sky, the cottony clouds and the sound of dhak make the young hearts skip a beat, the Durga Puja romance will continue.