I don't believe in karma or fate, but some things happened that went against the grain of my belief in the weeks after I got engaged. It was early 2015. Here we were – Shruthi and I, basking in the glory of being engaged to each other, going out for movies, parks, and restaurants, whenever we liked. Our families were happy, and non-intrusive, as there was an unwavering firmness in us… In our togetherness.
I've been a Chennai boy for decades, and she came from Delhi, with her beautiful mashup language that consists of equal portions of Tamil, Malayalam and Hindi with a generous smattering of English. I read serious literature, and she loved reality television. We differed in many things – cuisine, films, music, and fashion sense. But something connected us together. I found all these differences fascinating, and enriching, however much we argued. It was a period of bliss peppered with meet-cutes, with conversations that continued online as a continuum.
The pleasant flow was shaken one day: When she went to stay temporarily in her parents' old flat in a certain suburb. I was shocked to read the address – for it was a stone's throw away from the place I dreaded the most – where the biggest heartbreak of my life happened – opening a long-bottled-up space in my heart that I wanted to forget. Why this place again, and why me?!
Cut to January 2010. My college romance of four years had already turned sour by a great measure. Much water had passed under the bridge, but the muddy, giddy, hormone-laden long-distance college romance had by then gone into troubled waters, trickled, and stopped completely, waiting for a closure. It was a bad closure. I will just say that we had a fight, and our families got involved. She, clearly with thoughts of studying abroad, had taken her dad's side half-unwillingly. Her dad was dead against us getting together, because of caste incompatibility.
It all ended one night when a nasty fight between us was settled at her home, with me sobbing inside a taxicab with my sister by my side, and my parents having climbed together to their flat upstairs to ensure a complete cut-off between us two. What ensued was two years of the heaviest depression.
I had a couple of bad days of suicidal thoughts, walking towards a speedy train, only to get off in the last second – with heart pounding. Something told me that there was life ahead, and I did not deserve this suffering, and had to pull myself up.
Related reading: I was so depressed I tried to commit suicide
A psychiatrist prescribed Prozac. Another prescribed Zoloft. I summarily refused to take either. A psychological counsellor asked me to close my eyes, and said, "Imagine… Imagine that all your sorrow is now exiting your ears as black smoke… Like an automobile sheds diesel fumes…" I laughed and said, "If only it could work this way. Thanks for your time ma'am, I need to go now," and gave her 500 rupees from my hard-earned cash working as a journalist.
I tried meditation, but it didn't help. It seemed like life was beyond repair, and I could never redeem myself of neither my sin, nor my sorrow. Sometime I sought revenge. Sometime I sought forgiveness. Sometime, I just wished for a time machine to go back and set everything right. Spirituality did not help. I found the gurus awkward, incapable, too business-like, or plain hideous. Travel helped. Friends helped. Writing helped. It was a five-year-long process in which I managed to overcome the depression, and finally agree to marriage.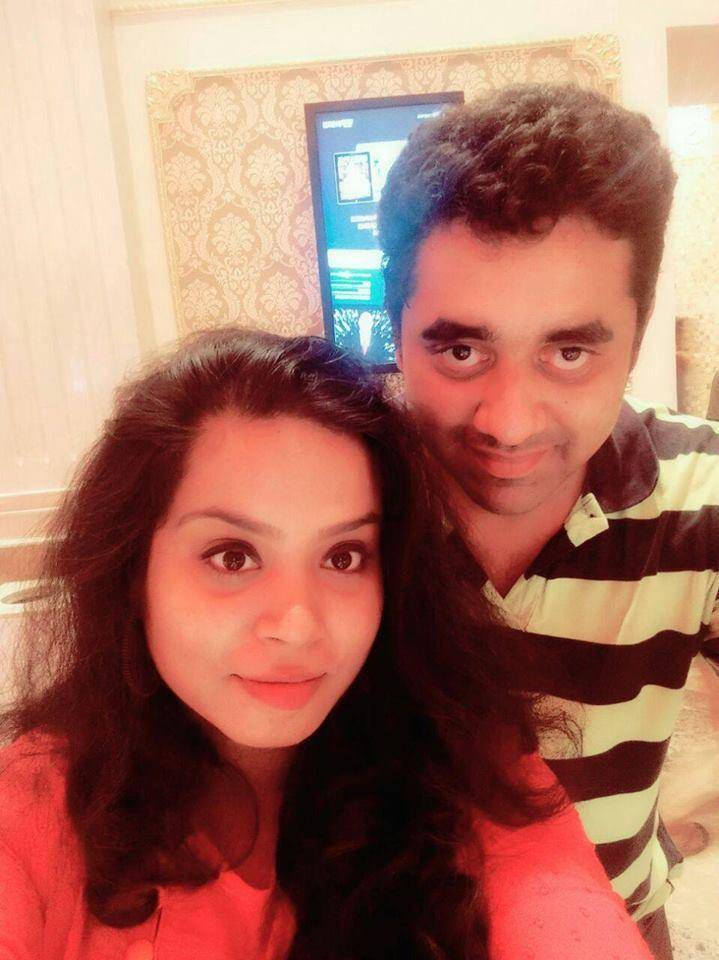 We were an online match first, and then, a telephone match. We bonded over talking – about anything from television shows to travel destinations. We finally met in Delhi where I visited, wearing four layers of clothing and still feeling miserable. She was in her element even when the mercury dipped to levels that are scary for a Madrasi like me. Our families liked each other, and we kept talking. In Delhi, we managed to sneak out for a coffee or two before I returned to prepare for the engagement in March. I remember us fist bumping each other with content smiles when my train chugged out of the Delhi railway platform, as her parents and brother stood a little farther, smiling at me. Warmth spread all over my heart as I took leave.
After the engagement, she stayed in Chennai. We had time to meet, and talk to each other. I found her fascinating – both childish, and mature, all at the same time! Probably because she was both a pampered child during her Delhi years, and an independent student living alone with her grandmother in Chennai all five years of college.
While the core of her coy, childish nature was endearing, her mature exterior, and the way she handled life on the exterior was reassuring, for me.
I fell in love. She did too.
So, here I was, in 2015, fresh from the engagement. I had a niggling pain in my heart as I rode into the street after five long years – the same street where I faced the biggest heartbreak of my life, with my family members by my side. Now, I felt like telling her all about it before we tied the knot. We went to the terrace, and sat down, under the moon. I told her all about my past, regrets, guilt, depression, and resurgence – the whole story. She kept listening patiently, and had only this to say: "Duh! Is this even a story to tell? Get over it already, it is ridiculous to suffer this long!" Just these words, poker-faced. And then after a while, a frown – as to why so much fuss!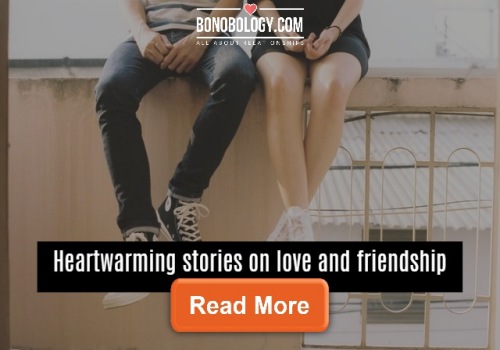 I was shaken. I understood how ridiculously foolish I must have sounded when I spoke about my past as if it all happened this morning. I understood what it takes to put the past where it should be: in the past. I understood that hating to even visit a neighbourhood, though human, is ridiculously foolish. From that night, we spoke more than ever before – about a whole lot of other things. I had this strong feeling cement itself in my heart that night – that she was the one for me. The fist bump at the railway station was the starter. This reaction from her towards my past is what sealed it.