A relationship thrives when you find someone you're compatible with. The chemistry is palpable, the spark undeniable. You think you could go the distance, but life has other plans. As if finding 'the one' wasn't hard enough, it's entirely possible that you find the person you dreamed of, but at a stage in your/their life when a relationship just can't blossom. Yes, you've found yourself in a "right person, wrong time" situation.
No, we don't mean to depress you but it could be that the 'perfect' relationship you have going on right now, periodically exposes its cracks. It's a heartbreaking thought, to know that the person you're with might be the right one, but it's totally the wrong time.
You've found your match, the perfect partner. You both share so many common interests and are so similar, everything should be going smoothly. But for some reason, it just isn't. And, you find yourself wondering – is 'right person wrong time' a real thing?
Can You Really Meet The Right Person At The Wrong Time?
As much as we'd love to tell you that a right person wrong time scenario never happens, unfortunately, it's all too common. You might have been through it, or could be going through it right now. It could be something that's out of your control and it sends the relationship into a downward spiral.
We've seen 'right person wrong time' examples in the movies all the time. An adorable couple is hit with disaster as one of them has just been offered a lucrative job in another city. Somehow though, their relationship always pulls through.
But these right person wrong time success stories happen only in movies since love in movies works differently than in real life. You're not going to get a reunion in the rain, where you both run towards each other for the final hug and kiss scene (which is also unsafe, please don't run in the rain), while orchestral music plays in the background.
In real life, you'll be cursing your luck trying to figure out why you ended up meeting the right person at the wrong time.
Falling in love with the right person at the wrong time can happen to anyone. The most heartbreaking thing is that this isn't anyone's fault, really. You know you're with someone who gets you completely but the timing of the relationship just doesn't allow for a successful future. So, is right person wrong time a real thing? Definitely. Could you be in one right now? Read on to find out.
Related reading: When You Meet The Right Person You Know It – 11 Things That Happen
9 Signs You Are In A Right Person Wrong Time Situation
It could be a fleeting suspicion or a sign as clear as day that this just isn't the right time. Think you might be in a right person wrong time relationship? Here are 9 signs that can help you ascertain your doubt.
1. They're not looking for a relationship
You feel you're perfect for each other. You make each other laugh, and what you felt during that first kiss was unlike anything you've felt before. Your personality matches and the sexual tension is at its peak.
But your little love bubble turns out to be a house of cards and comes tumbling down when they tell you they're not looking for a relationship. It's hard to admit, but you have no choice but to respect their decision.
You can't force anyone to love you, a lesson you learned that one time a dog completely ignored your attempts to pet him. Whatever decision they've made, they must've done so after a lot of consideration.
2. Your future goals don't meet
One of the biggest signs of meeting the right person at the wrong time is if your future goals are completely different. Where they see themselves 10 years down the line could be substantially different than your vision for the future.
In this situation, you might be tempted to think that yours could be one of the right person wrong time success stories. Maybe he'll drop his plan of being a painter and get a job? Sure, maybe he will. But it's a huge risk to stick around to find out if their goals will ever change.
Remember the last time your favorite restaurant was closed? You didn't wait for it to open, you just ate somewhere else.
3. They're too involved with someone else
Maybe they're not over their ex, maybe they've fallen for someone else and can't see anything beyond that. It can be especially annoying because you're aware of the connection between you two, but your relationship may already be over.
Now you'll try to get them to fall out of love like you've seen in the movies. But unlike in the movies, it won't work here. (Don't drop hints about their evil crush, they'll catch on and hate you instead!). Also, avoid drunken texts like 'You don't know how lucky you are' to the person your Mr/Ms perfect is dating.
4. Their first love is their career
Falling in love with the right person at the wrong time hurts more when they blatantly pick their career over you. You two might even have started dating before you realize that your partner has no time for anything outside of their career.
Focusing on their 9-5 has its pros and cons. They're most definitely ambitious and desperately want to achieve their career goals. But you also know they'll abandon that date you fixed up for a work emergency without hesitation. You've got to then ask yourself if you can stick around and be sidelined till your partner is happy with his/her career. Who knows when that'll happen? 
5. One of you has to leave
The classic right time wrong person examples you've seen on-screen all the time. Meeting the right person at the wrong time always works out for them, you can pull it off too, right? Wishful thinking can get the better of us, but it's important to give yourself a reality check. 
A long-distance relationship is hard to maintain. If one of you has to leave town for a job or for whatever reason, it'll be a roadblock in your love life. It might seem like a challenge you can take, but 6 months into it things start getting rough. Don't do that to yourself.
6. Some soul-searching is in order
Be it self-esteem issues, not knowing what they want, sexual preferences, one of you could have some work to do with yourself before you're ready for a relationship. It's hard to maintain a relationship when you don't know what you want.
If you believe you're not the best version of yourself yet, chances are you won't be ready to settle down just yet. There's still a bit of finding yourself left to be done. And no, a solo trip to the mountains won't have all the answers you're looking for.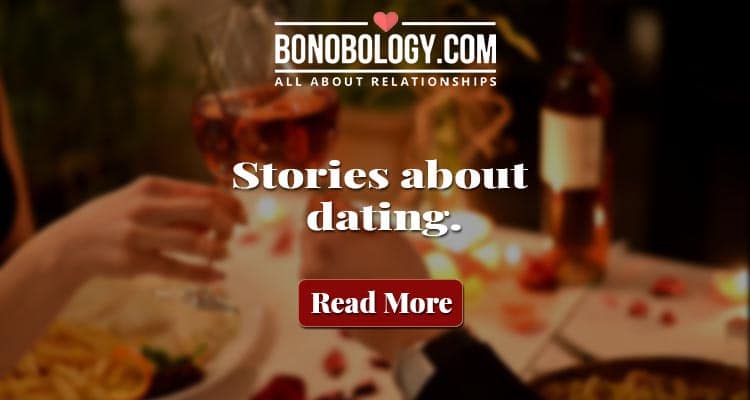 7. The scary beast called "commitment"
You, or the person, you're with may just be too scared of commitment. If they never talk about the future with you, feel like they're too young to settle down, or don't like to use labels, it might be because they're afraid of commitment.
This could be a bullet dodged since not wanting to commit can be perceived as a sign of immaturity. Maybe you can be the next Taylor Swift and write the next few "right person wrong time" songs.
Related reading: How To Know If Someone Is Right For You? Take This Quiz
8. The rebound relationship
Moving on is hard, as most of us are aware. While trying to move on, some people find the best strategy is to immediately jump into another relationship, in an attempt to avoid the feelings they have to work through. All seems great until you notice them struggling to shake off the ghost of their ex.
Rebound relationships often don't last since the primary factor your partner may be seeking is a distraction, rather than finding love. You're not going to stick around to be someone's distraction, are you?
9. You both live far away
If the person you like lives over 4 hours away…is it even worth it? Sure it'd be nice to imagine yourself driving down there to surprise them, but that's just so impractical.
If you two do manage to start a relationship, it may feel like you're limiting each other rather than liberating. In an exclusive relationship where you can't touch the other partner, things go south real quick. The video calls can only do so much.
How Do You Deal With The Right Person Wrong Time Situation?
"There have been plenty of right person wrong time success stories, right? I'll just wait!" We wish you could, but this isn't a Disney movie. It may be tempting to stay on the hook or keep them on the hook for that one day when the "timing" is right. But things rarely pan out the way we planned them to (when was the last time you spent a Sunday as you wanted to?). So how exactly do you deal with the right person wrong time situation? We have a couple of ideas.
1. Accept it and move on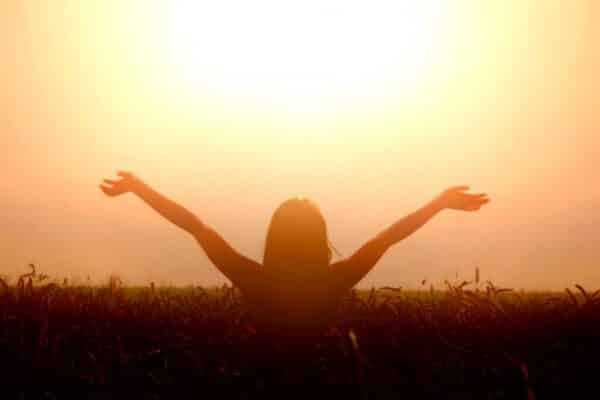 If you're still asking yourself "Is right person wrong time really a thing?" you might be in denial. When it's the wrong time, it's the wrong time. It's as simple as that. Some problems you can't overlook and trying to force a relationship through them will eventually end in the relationship going up in smoke.
You know the best thing you can do for yourself is letting go of this relationship and moving on. Just like jogging that extra mile, it seems impossible and your heart may be burning, but you know it's good for you. Maybe even consider the no contact rule, it'll do you some good.
Related reading: Leaving A Relationship – How Do You Know It's Time?
2. Do not change yourself
The worst thing you can do is think that this is somehow all your fault and you need to change to keep the relationship alive. That's like keeping a fire alive by only adding kerosene oil and no wood. It may burn brighter, but the flame's going to go out that much quicker.
You should stay true to yourself and not change yourself. Don't give up on a bunch of opportunities to force the relationship to stay alive. Sooner or later, you'll experience true love with the right person.
3. Consider that they might be the wrong person after all
Are they the right person, or are you just infatuated and not in love?  If you're the type who falls in love easily, that just might have been the case. It's easy to misunderstand the intensity or true meaning behind the emotions you feel especially during the start of a romance.
Maybe, if things aren't working out for whatever reason, they aren't the right person for you? Have these tough conversations with yourself before you decide what your next step should be.
4. Something we don't recommend: do it anyway.
We know you've been thinking this the entire article anyway. The temptation is too strong, you think you'd hate yourself if you didn't try. There's a very big chance you'll be better off if you don't go ahead with it. But at the end of the day, you're in charge of your life.
If it fails to be anything fruitful, at least it'll be a good learning experience for you. Everybody needs a humbling experience. If it does go how we think it will, here are some tips to move on quickly that might be helpful.
"Dear right person wrong time, may our paths cross again!" is perhaps the only thought that will aid your aching heart right now. Or, you could lean into it, listen to some right person wrong time songs and have yourself a good crying session. It's tough, but what defines you is how quickly you get up after you're knocked down.