Being left to deal with heartbreak after losing a love is one of the most traumatizing and trying experiences that life throws our way. Even so, nursing a broken heart is an eventuality that we all have to deal with at some point. Perhaps, even several times over.  That's because people are not books, formulae, mathematics, pieces of art or music; they are a bundle of thoughts, emotions and behaviour.
Simply put, people are complex, especially when it comes to matters of the heart. We like some people more than others, want to know them better an crave their attention. We want to spend time with them. Just the way, two people come together, as if being drive close by a magical force, they can be driven apart.
When that happens, picking up the pieces of your life and figuring out how to heal a broken heart and move on can be a daunting proposition. If you find yourself in such a situation, we are here to help you deal with heartbreak and betrayal.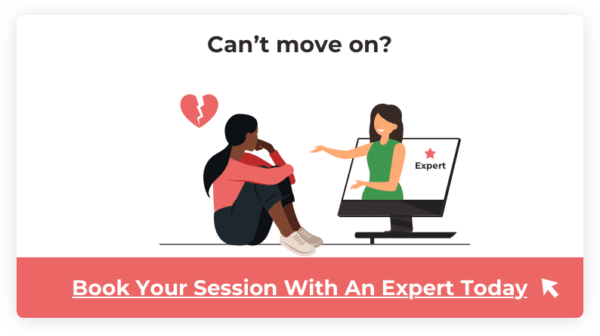 Why Does Heartbreak Hurt So Much?
If you're trying to deal with heartbreak, you'd be all too familiar with the excruciating pain that comes with it. The loss of a love or a loved one can leave you physically hurting and emotionally spent. In such moments of despair, it is natural to wonder why does heartbreak hurt so much.
According to a study, your brain process the emotional distress caused by a heartbreak the same way as physical pain caused by injury or disease. If you pay attention to some common expressions used to describe the feelings of broken heart – 'my heart was ripped out of my chest', 'skinned heart', 'gut wrenching heartbreak' – they all use physical pain to quantify emotional pain. That's because a broken heart actually leaves you hurting physically.
This happens because when you have to deal with heartbreak and rejection after having been in love, the level of feel-good hormones oxytocin and dopamine drops suddenly and drastically.
As a result, the body's fight or flight response is activated and the levels of stress hormone cortisol begin to rise. All the unpleasant changes in the body such as loss of appetite, nausea, weight gain or loss, acne are all an outcome of this cycle being set into motion. In some case, the affected person may have to deal with heartbreak depression and anxiety, owing to this phenomenon. In fact, in certain extreme cases, a heartbreak can literally break your heart.
This is known as the Broken Heart Syndrome, or Takotsubo Cardiomyopathy in medical terms, where the acute stress caused by a heart-breaking situation causes the heart's left ventricle to be 'stunned' into temporary paralysis. This creates heart-attack like symptoms. Thankfully, the condition is not fatal and resolves on its own in most cases.
Related reading: 10 reasons why Indian couples fight
10 Ways To Deal With Heartbreak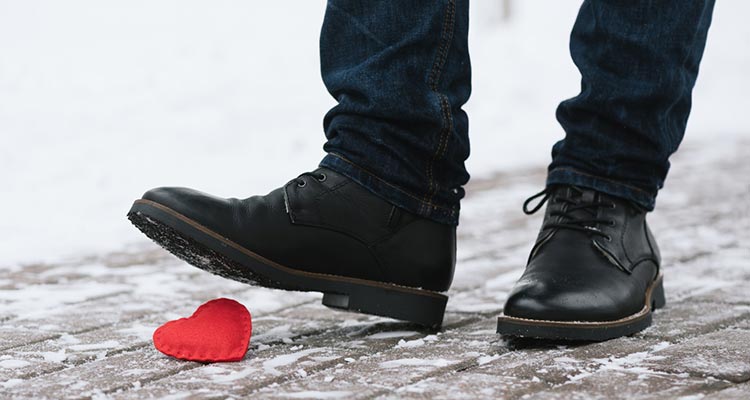 Heartbreak is inevitable when we learn that the other person either is not in love or has fallen out of love with us. And suddenly, the dreaded sleepless nights, tear-stained pillows, pangs of loneliness and an aching broken heart become constants in our life.
Sounds familiar? Pay attention to these 10 ways to deal with heartbreak to free yourself from this endless loop of misery:
1. You're not alone
You are not the first person in the world to deal with heartbreak and rejection . Millions have suffered and have come out of it. Yes, the pain can seem unbearable while it lasts, making you feel hopeless and dejected. However, these experiences are what add to your character, maturity and ability to understand people and handle relationships.
Though it is not a pleasant feeling, it is quite normal.
2. You need a clean slate
You need a clean state to be able to  heal a broken heart and move on. So, do things that help prevent memories of time spent together. Delete chats, emails, and photographs from phone, tablet, laptop and computer. If you cannot gather courage to do this, ask a friend to move them all in a hidden folder. Do away with gifts and relationship souvenirs, so that you are not reminded of the person who left with a broken heart.
3.  Stop all communication
The No Contact Rule is your best ally when you are looking for ways to deal with heartbreak. Stop all communication with your ex or a potential love interest who has turned you down. Instruct all common friends to pass on any information about you even if the other person asks or tell you anything about the goings on in their life.
People can suspend all communication when they want to but in vulnerable moments there is a sudden urge to reconnect. Therefore, blocking communication channels helps. When you are not expecting a call or are not supposed to call why have the phone number listed in your phone?
Related reading: Divorce is about letting go, not holding on
4. Talk about your feelings
Once you are in better control of yourself, pat yourself on your back. But be warned that the journey to heal a broken heart and move on isn't exactly linear. After days of making progress in the right direction, there will be times when you may feel like reaching out to that lost love.
The urge, the confusion and the hope may make you take a wrong step. In order to block this possibility, you can talk to a friend or a counsellor about your feelings.
5. Wallow as much as you need to
You're not dealing with heartbreak well if you repress the feelings of sadness, despair and agony in the wake of a heartbreak. Bottling up your emotions takes away the opportunity to process what you're feeling and get it all out of your system. When you cannot help remaining sane and normal there is no harm in becoming sad.
So, wallow as much as you need to, cry out loud if you feel like. Crying makes one feel better. You feel light, relaxed and refreshed.
6. You can't control someone else
To deal with heartbreak, you need to be mindful of the fact that the ability to guide, manage and control someone else does not lie in your hands. Put yourself in his or her place and imagine if you would like to do what others want from you or  would you like to be a person with free will and independence. Why should they behave the way you want them to?
If you once loved someone, respect her or his decision. If they want to move, let them go. What you can control are your own actions and reactions to their decision. So, focus on that.
Related Reading: 21 Signs You Should Break Up For Good
7.  Move away from 'blame game'
If a relationship has come to an end or things didn't work out with the potential love interest the way you would have liked, you both must have played a role in it. Blame shifting isn't going to help matters. So refrain from finding faults with the other person or the circumstances.  Instead, start accepting the current situation. Once you are closer to reality it would be easier for you to distance yourself from the pain.
8.  Try to make new friends
Does the breakup pain ever go away? Perhaps not. But you have to learn to live with it and move on too. Making new beginnings is the best way to heal a broken heart and move on. So, go out, meet new people, make friends and invest yourself in people and things that make you happy.
9. Take a trip
If the loss of a love has impacted you severely and you're trying to figure out how to overcome heartbreak and depression, consider a change of scene. Plan a trip or a vacation with family or friends. Create new and happy memories which will be your new treasure to fall back upon, when you feel lonely and sad.
Click new pictures. Get a pet if you feel it might help.
10. Extend a helping hand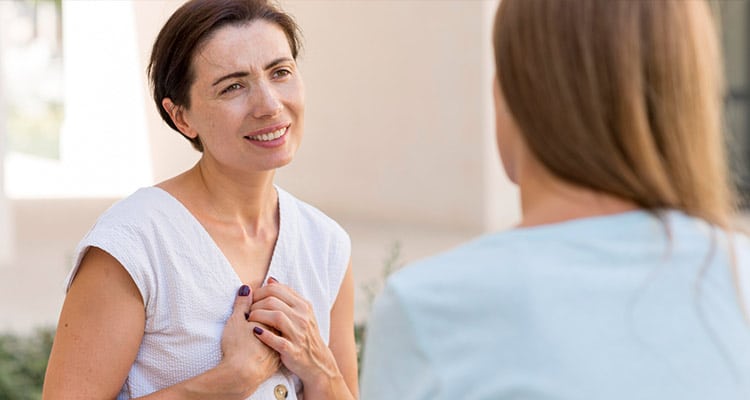 Once you have learnt to deal with heartbreak or at least made some progress on that front, try to help a person who is undergoing similar trauma. Be a guide and hold their hand through this difficult phase. With what you have learnt in life, you can surely share some valuable tips with the person who is suffering. Realize the change in you. See what is good in you and around you.
Once you've recovered from heartbreak, don't hold yourself back from getting back on the dating scene, exploring other potential love interests and taking things forward when it feels right. You don't have to be once bitten, twice shy in love.