Slide into DMs
Sliding into someone's DMs is risky business. You see their profile opened up in front of you, you can't get over this fleeting crush you have, and all you need to do is send across a message to successfully start a conversation. Harmless, right? 
Well, not really. Picture this: you're walking down the street when a complete stranger starts observing every move you make from a distance. Eventually, they come near you with a half-baked sexual pick-up line and a grin on their face. You suddenly understand why all the women you know keep that pepper spray handy, since reaching for it is suddenly the only thing you can think of. 
It's pretty much the same when someone slides into your DMs, just that the pepper spray here is the "block" button. On the face of it, it seems like a harmless internet trend, but the reality couldn't be far from it. Let's take a look at how it results in unsolicited messages and images that womenfolk have now, unfortunately, become all too familiar with. 
Related Reading: How Social Media Affects Your Relationships
The Problem With Sliding Into Her DMs
For the uninitiated, let's get this out of the way. Sliding into someone's DMs refers to texting them privately on a social media platform like Instagram, Twitter, or Facebook. It sounds great on paper but often results in women experiencing an insurmountable number of creepy texts from people. 
Though men may receive these messages too, studies have proven that women receive a larger number of Technology-Mediated Sexual Interaction (TMSI) messages a.k.a., sexts. In its most extreme form, it can end up being a form of online sexual harassment, as Feminism India points out. 
A Truecaller survey recently claimed that one in every three Indian women receives offensive calls or messages, to nobody's surprise. So, how does it all tie down to the "Slide into her DMs" culture? 
The internet isn't really the most well-monitored place. At first, this meme trend encouraged people to "shoot their shot" has now resulted in a scurry of creepy men sending offensive and inappropriate messages no one asked for. 
Trying to avoid being a dry texter with someone you know is hard enough. And when you text someone you don't know, it doesn't even have to be the most offensively worded message ever, either. As we pointed out at the beginning of the article, if a stranger came up to you and said something even slightly sexual, chances are you're not going to be too charmed. 
The All Too Familiar Disease: Weird DMs 
Even though a person may not have ill intent, texting someone with whom you have zero affiliations on direct messages may end up coming off creepy more often than not. 
"It isn't even on my main page. I've received so many inappropriate texts from strangers on my Instagram page for my art, which doesn't even have a single image of me," says Muskaan, 23, artist. 
"To be able to gain more reach, my art page is set to public and the DMs are open. The number of guys who have texted me under the pretext of 'Hi, I'm sliding into your DMs' only to send unsolicited sexts immediately after is sickening," she adds.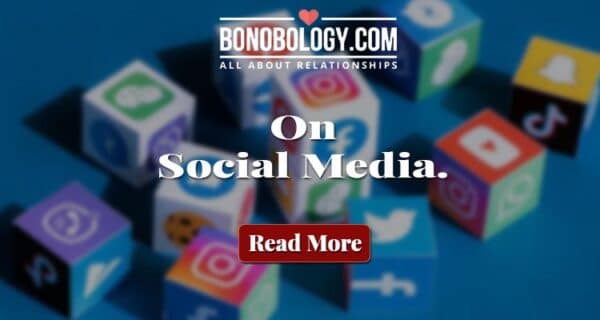 Forget social media apps like Instagram, Jasmine tells us of her not-so-pleasant run-ins with people on LinkedIn (yes, you read that right.) "I received a message from someone on LinkedIn, and I checked it hoping it'd have to do with a new career opportunity. When the person who texted me didn't get to the point, I knew something was up.
"Of course, it all starts the same way. An unpleasant and inappropriate comment on how I look, followed by angry messages when they're met with no reply. Such messages are commonplace on apps like Instagram, but LinkedIn surely is a new low for people, right?" she says. 
Bonobology's Social Media Associate, Kiranjot Valecha, talks about her experience with the random DM slides and an incident that left her cautious of who she shares her number with. "I've received creepy texts from people trying to slide into my DMs, it happens all the time. But nothing still comes close to what happened when I was in 11th grade. My number was leaked on Omegle.
"All of a sudden, I started receiving multiple unsolicited messages and sexual pictures from random strangers. At first, I assumed someone must have mistakenly sent it to me. Oh, how I wish that were true. 
"Once I received multiple more pictures and texts from strangers, one of them told me my number was leaked on that website. I still don't know who leaked it and why, but I couldn't care less about that person either. What followed was a disturbing scurry of pictures I wish I never had to see. 
"The best course of action seemed to be to change my number. For a long, long time after that, I was very particular about who I shared my number with," she said. 
Related Reading: Relationships And Instagram: How Important Is It To Post Your Partner?
The "Fix" 
Under the pretext of sliding into someone's DMs, multiple people on the internet justify the illicit messages they send. While the "fix" appears to be widespread education and monitoring of the internet space so this doesn't get out of hand, the methods available to us largely depend on how we choose to react. 
"Why am I getting weird DMs on Instagram? How do I stop this?" If you've ever thought of something similar, the best thing you can do is turn off your DM requests. Block someone when their messages seem inappropriate, and don't be afraid to call them out if you're experiencing online harassment. 
So, the next time someone is considering "shooting their shot" by sliding into someone's DMs, we'd advise against it. Men, if you're reading this and you're adamant about texting someone you don't know IRL, text them as you'd talk to them in front of their face. You probably wouldn't start with the most sexual pick-up line ever, would you? 
Relationships And Instagram: How Important Is It To Post Your Partner?
Got Your Nudes Leaked? Here's A Complete Guide On What To Do