Relationships have always been complicated. From time immemorial, stories have been told about how difficult and entangled romantic love can be. From the love between Romeo and Juliet that was forbidden by society, to the vastly differing desires and values of the two leads in Marriage Story.
A lot of people now use the label "complicated" for a relationship that is hard to define.
Alex, a 28-year-old working in a software company says, "I never knew what it meant when a girl says it's complicated until I met Rita. We met on an online dating app and quickly became very intimate. We got caught up in the passion and never really talked about our expectations to begin with. Soon, her job was making her travel and so was mine, and suddenly we didn't have much time together.
"Six months in I realized we weren't on the same page. She wanted to explore her career and wasn't ready to commit. I was looking to settle down."
While labels can sometimes fail to encompass all the nuances of a complicated relationship, at other times, avoiding labelling a relationship can lead to a blurring of boundaries and confusion. In such cases, it's important to understand why our relationship is complicated and how both partners can work it out. Let's delve into the question of what essentially is a complicated relationship.
What Essentially Is A Complicated Relationship?
The world of human relationships is rapidly changing and people are starting to desire many things that are different from the conventional "happy married life". We're starting to explore more to find a partner suitable to our wants and needs.
"I always thought Rick and I wanted the same thing. We had been close friends for several years, and would often talk about our shared dreams for our future. Rick had been through toxic relationships in the past where his exes had cheated on him. A few months after we started dating, He started feeling insecure and jealous of my male friendships," says Sylvie.
Sylvie realized that she and Rick were incompatible a year later. "My freedom was important to me, and security was important to Rick, so it was never going to work out. If only we had opened up to each other earlier, we would have avoided our relationship becoming strained."
Since relationships are labelled "complicated" when they are hard to define, there isn't one single complicated relationship meaning. However, depending on the source of the problem, there are many types. Here are just a few different examples of complicated relationships.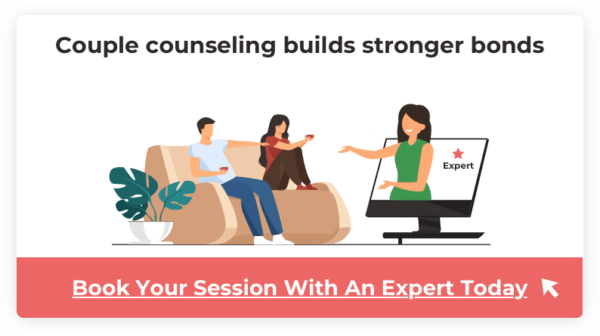 1. Friends with benefits
You started off as friends first, then someone expressed a sexual attraction. Maybe one of you wants to be more than friends. you' re not sure how you feel about each other. You have sex now and then, trying to keep it casual.
Related Reading: 18 Friends With Benefits Rules To Swear By
Maybe you've considered something more but you're afraid to dive in because a valuable friendship is at stake. You swing between keeping it casual and having moments of intimacy. Soon, you don't know what you are to each other and now it's complicated.
2. The distance between us
In the modern world of corporate careers, you may quickly develop a close relationship with someone, but both of you have different plans for the future. You try juggling career and love but struggle to stay in sync.
You wonder if your diverging futures foretell that the relationship isn't in the cards. You try to focus on the present, but uncertainty looms over the relationship. You try, because you love each other, but it's complicated.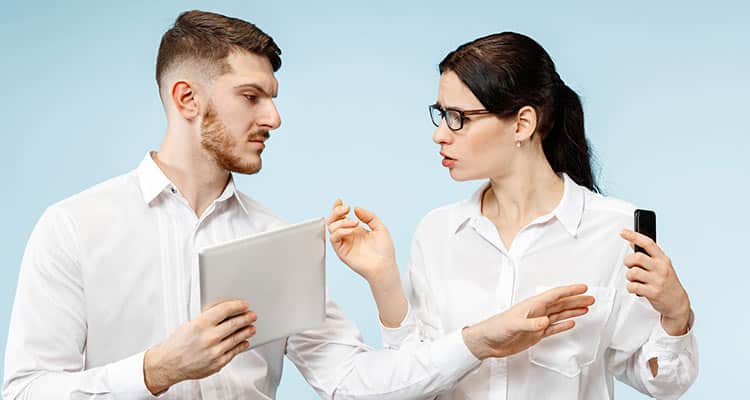 3. Family approval needed
We often find that our modern values conflict with family traditions, and this applies to our choice in partners as well.
A relationship may become complicated if you love someone who needs familial validation, but doesn't get it. You end up confused between standing up for your partner or reevaluating your life choices.
4. There and back again
You find yourself falling into the same pattern with someone you previously dated. Familiar feelings cloud your decision to break up and you start seeing them again, even if you want different things. This type of complication arises often when we are codependent with our ex-partners, and it can evolve into a toxic relationship unless we nip it in the bud.
5. All out in the open
This is a new one on the block as couples are becoming more open to the idea of "opening" up the relationship. You or your partner may suggest not to be exclusive. Maybe you draw the line at sex.
Related Reading: 8 Open Relationship Rules That Have To Be Followed To Make It Work
If you or your partner are unsure about polyamory, jealousy is inevitable. You may even develop feelings, and without clarity, it becomes emotional infidelity. If you don't express how you feel, it's going to get complicated.
6. Hidden and forbidden
Cheating on our partner feels taboo, and may breathe new life into our stagnant sexuality. You may find someone who fulfills you in a way your partner doesn't.
You may enter a relationship with someone who is already committed, but new love blossoms. However, infidelity always becomes a ticking time bomb of hurt that eventually leaves both relationships complicated.
7. Commitment phobia
You meet someone new, and vibe well. Sex is great, and there's definitely a spark. However, your fear of committing holds you back, and banishes the on-again off-again relationship to the complicated zone.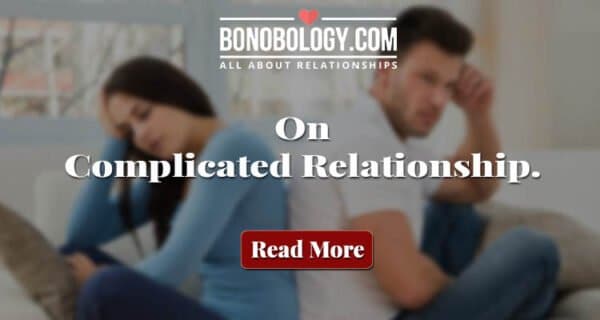 8. Stuck in a rut
You stay in a relationship past its expiry date, hoping to rekindle a spark. You start pretending you're in love, wishing it to be true as it once was. you've invested a lot of emotional energy in each other. Yet you realize you've grown apart, and grown into different people. What was previously a relationship with a secure future has now become complicated.
11 Signs You Are In A Complicated Relationship
Now that we have seen some examples of complicated relationships, It is important to know how to identify if we are in one. At times, we want everything to be rosy and cozy, so we avoid looking at our complicated relationship problems.
Only after we read the signs can we start working on it. If even a few of these 11 signs of a complicated relationship ring true for you, then it's time to take action.
1. You're not sure how they feel about you
Your partner might not be expressing much affection, leaving you unsure about your relationship. It might stem from your own insecurity, or your partner's inability to express themselves. If that's not the case then it's a sign that something's up.
Have a frank conversation with them and see if their feelings are sorted out, or not.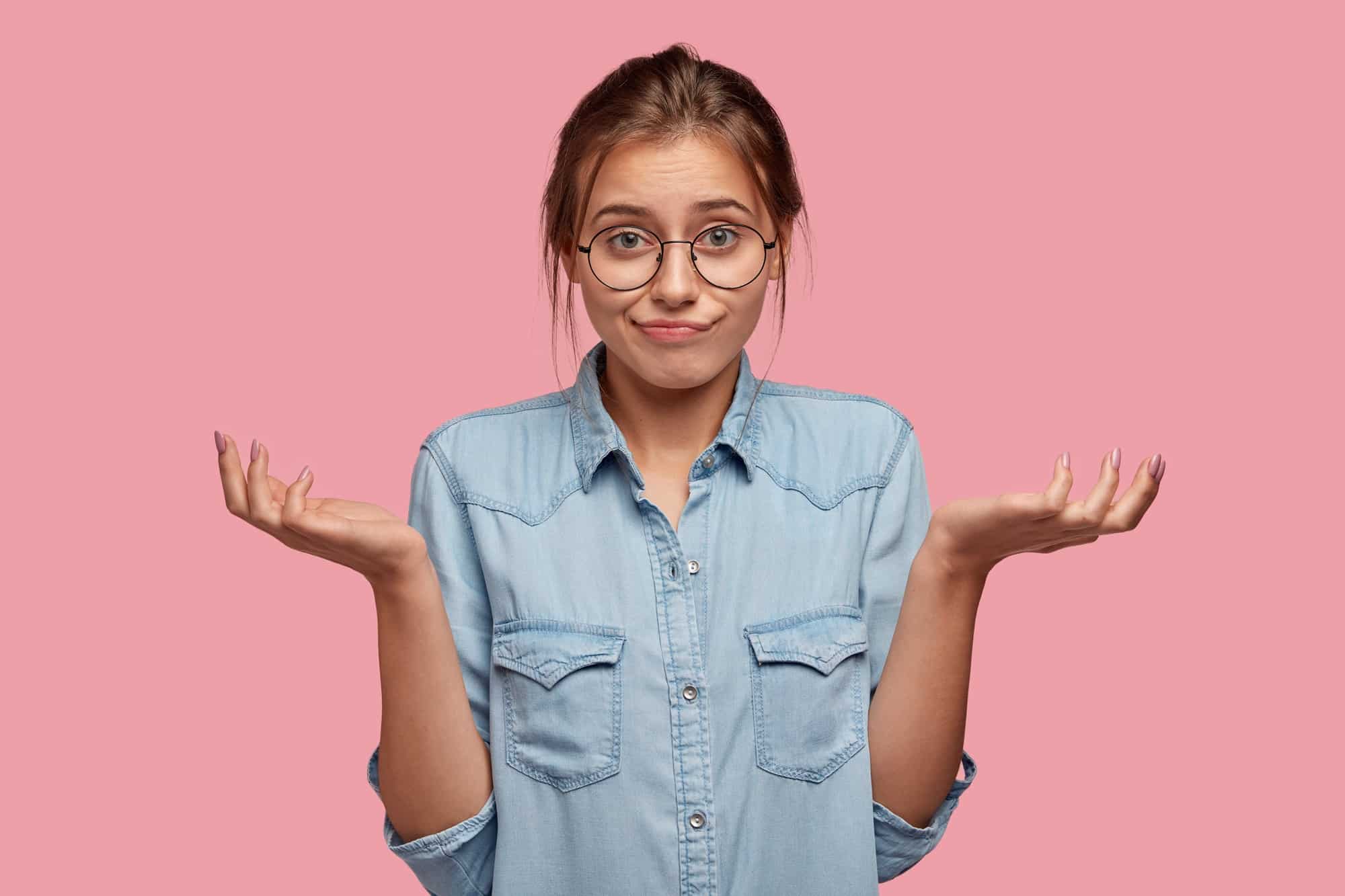 2. You're not sure how you feel about them
You find yourself fantasizing about other people or even seeking them out. Maybe you love someone else, an ex or someone new, or maybe you just don't feel strong desire. Either way, if you're doubting your feelings, it's time to take notice.
Related Reading: My Fantasy Sex Life
Don't brush your feelings off. If you're not feeling strongly about this relationship, it's okay to look at it with fresh eyes. It's also okay to ask tough questions to yourself and your partner to see how things are really going in the relationship.
3. You're not sure where your futures will take you
You seem to want different things in life and avoid talking about your future. Maybe you can't even picture a future with them, or that they don't figure into the picture you constantly paint about your own future. If that's not what you're looking for, you need to check in with each other and reevaluate.

Ask the hard questions – where do they eventually want to live, what are their career plans, do they want kids. These are questions to ask before marriage, or in any relationship. Don't shy away from it, even though the answers may not always be what you want to hear.
4. Your status of exclusivity is vague
Maybe you're monogamous and have found yourself in a relationship with someone who is already seeing someone else. Or perhaps either one of you has decided to open up the relationship. If either one of you is uncomfortable with the lack of exclusivity, it's time to have a conversation about it.
5. You're lacking commitment
Do you feel like you don't want to fully commit to your partner or are they being hot and cold with you? Sometimes we stay in relationships because we're afraid to be alone. If your lack of commitment does not stem from fear, then maybe they aren't the one for you.
There's nothing wrong with not wanting commitment, but if you're not on the same page about it, it's going to cause plenty of trouble. So, again, communicate clearly with your partner about what you want out of this relationship.
6. You're not involved in each other's lives
You don't make an effort to share each other's interests or even spend time together. Maybe you don't hang out with each other's friends or haven't met each other's family. This is a sign that you've reached a plateau, and eventually you have to either cross the next milestone or take the next exit.
7. You're too involved in each other's lives
Codependency is bound to develop if both of you spend too much time together and don't maintain parts of your life independent of each other. You might have started relying on your partner to do things you should be doing for yourself. You no longer do things for yourself, or spend time alone, or with individual friends.
If you can't separate the individual from the couple, then it's time to set some healthy boundaries before you lose your mind. After all, if you don't take good care of yourself, how are you going to take care of anyone else, let alone an entire relationship.
8. You fight often
Some amount of fighting is normal in relationships. However, if you find yourself fighting way too often about petty issues, there may be some larger underlying problem. It's time to stop avoiding the issue and start reflecting, especially if the fights are getting ugly or abusive. Remember, abuse doesn't only come in physical form. Emotional abuse is very much a thing to look out for as well.
Related Reading: 5 Signs Of Emotional Abuse You Should Watch Out For, Warns Therapist
9. You feel constantly unhappy
When we feel sad or even depressed, at times it can be hard to pinpoint the source. If one part of our life is making us miserable, we might want to sweep the complicated relationship problems under the metaphorical rug. But if you're unable to be happy, it's high time to address it. No relationship is worth your peace of mind, so if you're constantly shedding tears over your relationship, ditch it.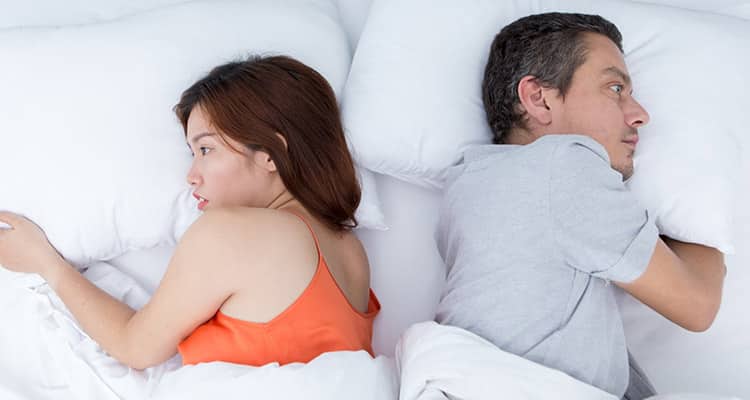 10. You keep falling back into the same pattern
You've been through the same strokes, broke up, and yet you're back here again. Maybe you both feel codependent on each other and can't move on. If it's not healthy anymore, then it's time to break the pattern.
Repeating relationship patterns is exhausting and toxic to all parties concerned. There's no point being miserable all the time. Think about why you keep falling back into the old ways and then take serious action to get yourself out of this relationship rut.
11. You feel out of sync
If you've been together for a while, you might start to notice a shift in the relationship. While it is normal for partners to fall out of sync with one another every now and then, it may be a sign that you've grown apart. If you find each other's behavior out of the ordinary, it's time to check in with each other to see if you're still on the same page.
Do you feel the same way about important issues? Are your basic expectations from the relationship the same? Do you both want the same outcome from this relationship, or are you ambiguous. If the answer is no, think about moving on.
What Do I Do If I Find Myself In A Complicated Relationship?
Remember, no relationship is ever as simple as asking yourself the question, "Do I love them?", and it's not easy even if your partner loves you back. There are always going to be factors, whether from outside the relationship or from within, that make it complicated. Sometimes you might think everything is going smoothly and suddenly, your beloved boy or girl says it's complicated.
However, if you ignore your relationship problems then they will only fester, like untreated wounds, and result in one or both partners getting hurt. So, if you find yourself often saying "It's Complicated", then it's time to change your complicated relationship status.
1. Communication is key
It is important to regularly check in with your partner to ensure that both of you are on the same page. It may be important for both of you to share your side of the story to feel acknowledged and to admit your mistakes in order to work on the relationship. It's okay to not always have a ready solution, or to be uncertain about your future. It's important that both of you are on the same page about it.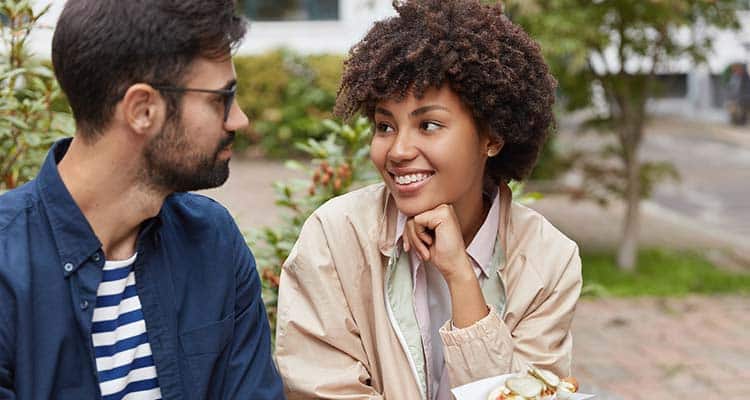 2. Define boundaries
Clearly state what this relationship means to you and set goals for the future. Are you in for the long haul, or looking for a summer fling? Openly talking about your feelings and desires will help you work through your complications, and ultimately make your relationship stronger.
Related Reading: How Do You Set Emotional Boundaries In Relationships
3. Commit to putting in work
Complicated relationship problems can hurt, especially if you are emotionally close and frequently vulnerable with your partner. However, if you see a future in the relationship then working through them is completely worth it. Both you and your partner must be ready to invest time and energy into working through it.
4. Ask yourself if it's really working
But do you actually see a future in the relationship? In some cases, talking it out might reveal a lack of compatibility, leading you to realize that it wasn't meant to be. Then it's time to have the talk about ending things.
5. Seek support
You might need to have multiple conversations over a course of time before you break new ground. Sometimes, you may be moving in spirals, and it may become important to seek help from outside the relationship. You can talk to close friends or family for some much-needed perspective or even seek counseling to work through the issues.
6. Show that you care
If you decide to stay in the relationship and work through it, you need to show each other that you still care. Remind each other that in spite of your problems, you still love each other. Healing takes time, so meanwhile, do little things for your partner to express your love.
Whatever may be the complication or the outcome of dealing with it, it is always better to work on removing uncertainty from a relationship, rather than to simply label your relationship as "complicated" and let it hang in the balance. We hope you work it out.
Power Struggle In Relationships: The Right Way To Deal With It