Expectations in a relationship are often demonized as the root cause of discontentment, differences and alienation. They are also an inevitable part and parcel of being attached to another person. Whether you're getting into a new relationship or working to make an existing one healthier, expectations will always be at play. It's hard to have no expectations in a relationship.
Contrary to popular belief, they're not necessarily a bad thing. Provided you know how to differentiate between realistic and unrealistic expectations, communicate them clearly, and don't set them in stone.
But how do you healthily set relationship expectations? What a relationship partner should expect from the other? Where do you draw the line between idealistic and realistic expectations? These can be extremely confusing dilemmas to resolve. Fret not, for we have the answers for you. We will tell you how to communicate expectations in a relationship.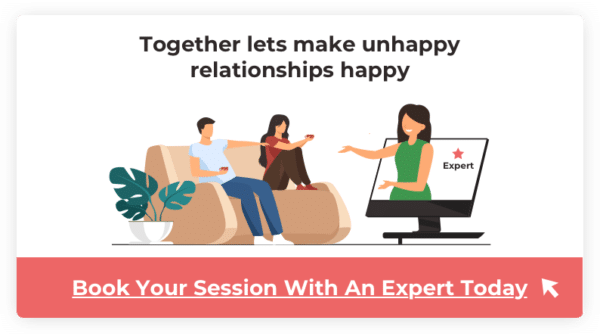 How Do You Set Relationship Expectations?
A lack of clarity about standards and expectations in relationships can be lethal. If you've found yourself wondering do expectations ruin relationships, know that it is not the act of expecting something from your partner that's damaging. The inability to lay ground rules about healthy expectations is often the real culprit.
The process of setting expectations in a relationship – old or new – must always begin with yourself. Before you start laying the ground rules for your partner about what works and what doesn't, you must be absolutely certain about these things. So, take the time to reflect.
Related Reading: Why do we expect romantic love to remain intense forever?
Understand what is it that you seek in a relationship, without making it person-specific. For instance, focus on how important are trust and respect for you in a romantic partnership without thinking about these things in the context of your current (or potential) partner.
There is no doubt having high expectations in a relationship can be detrimental in the long run. You will keep feeling disappointed and frustrated when your partner would not be able to live up to the expectations.
It is also important to think about your life goals, values, readiness to be emotionally invested in another person before talking about expectations in a relationship. Allow your partner time to go through this process as well. Once you're past this stage, work together for setting expectations in a relationship.
Having reasonable expectations in a relationship will prove sensible in the long run. In doing so, here are a few things to be mindful of:
1. Be subtle
You cannot just hand a list to your partner, saying 'here are my expectations from this relationship'. That's just not how it works. Instead, emphasize things that are important to you, so that they begin to understand that this what you expect from them.
For instance, instead of saying, 'We're meeting my friends for dinner and I expect you to be on time', try saying, 'It's important to me that we're on time for this dinner with my friends'.
2. Be clear
Don't confuse subtlety with dropping vague hints. Expecting that you and your partner would spend the weekend together and then saying things like 'I wish you were here' may not work. Instead, tell them, 'I'd very much like if you could free up your weekends so we can have more time together'.
You need to set standards and expectations in a relationship and you need to be clear and vocal about what you want. Dropping hints, being vague does not help, be very clear.
3. Do it together
Expectations are a two-way street, and it is important that both you and your partner feel heard and understood. Working to set expectations together is a great way to achieve that.
Talk about what is acceptable and what is not, how much you're both willing to compromise, where you see the relationship going and whatever else fits the context of your dynamics.
For example you are having too high expectations from the relationship if you expect your partner to cook everyday after work. But if you divide that work, maybe you do the chopping and he the cooking, because you feel you are a lousy cook, then you are working things out together.
4. Don't sweat at the small stuff
How to communicate expectations in a relationship? When setting expectations in a relationship, you must know how to separate the wheat from the chaff. Otherwise, you will find yourself caught in a string of unmet expectations, making your relationship an unhappy place.
For instance, infidelity being unacceptable is reasonable because it can have real consequences on your future together. However, expecting them to show up at your workplace every Friday evening with flowers in hand is a rather inconsequential expectation that you can let go off.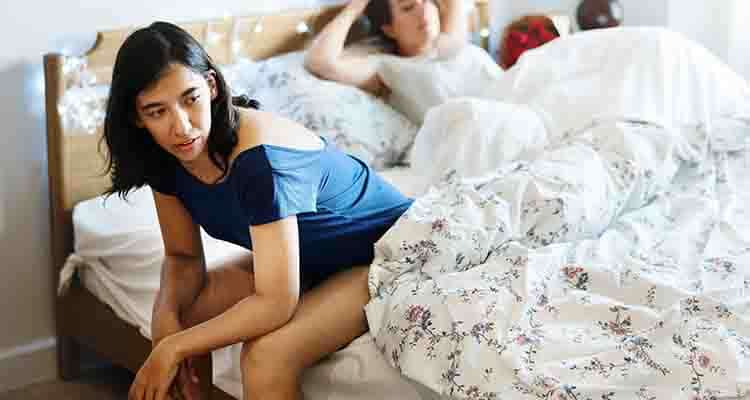 Maybe that's not their style of expressing love and they make up for it in myriad other ways.
5. Keep an open mind
When discussing standards and expectations in relationships, it is crucial to keep an open mind. You and your partner are two different people with distinct personalities. It is only natural that your ideas will not converge at all times. You may even have opposing views on some matters and that's all right.
Keep an open mind and listen to understand their perspective and not to counter it. Then, work together to find a middle ground that's acceptable to you both.
Related Reading: The First Fight In A Relationship – What To Expect
12 Realistic Expectations In Relationships
You have high expectation from relationship but do you ever think "what do I bring to the table in a relationship?" It is okay to have expectations and it can't really be that you have no expectations at all. Guess you need to balance it all out.
Do expectations ruin relationships? If this question has been weighing on your mind, you may have borne the brunt of unmet expectations and the toll they can take on a relationship. Except, expecting your partner to adhere to certain standards or play by some rules doesn't have to be catastrophic.
The only pre-requisite for that to happen is keeping your expectations realistic. For instance, wanting your partner to look like George Clooney, earn a 6-figure salary, have a six-pack bod and a razor-sharp wit is an unrealistic expectation. But wanting to be treated with kindness and respect is totally reasonable.
You get the drift. To make things clearer, here is a rundown on 12 realistic expectations in relationships that you must work to cultivate:
1. Being showered with affection
You are in a romantic relationship and it is beyond realistic to expect a display of affection from your partner. It is important to know that your SO likes and appreciates the person you are, and expresses it ways that you can comprehend clearly.
Hugs, kisses, holding hands and cuddling are all expected displays of affection in a relationship.
However, determining how your partner expresses their affection toward you borders on unrealistic expectations.
What to expect: They would be loving, caring and affectionate.
What not to expect: They would indulge in PDA, would say "I love you frequently" or would tell you what you mean to them a thousand times. Some people are not that expressive but they do care in their own way.
2. Honesty is among realistic expectations in a relationship
Honesty is a non-negotiable expectation to have in a relationship. No matter what the circumstances, you must expect complete and absolute honesty from your partner and offer it to them in return too. You cannot build a strong, healthy relationship without it.
Where there are deceit, lies and skeletons in the closet, the relationship is reduced to a complex web of lies that crumbles sooner or later.
What to expect: You would know about their past relationships, would know who their friends are and how close each is, their relationship with their parents or past history of abuse. They would keep you posted about their day to day life.
What not to expect: They would tell you all the intricate details about their relationship with their ex, the discussion they have with the guy gang or the girl gang or access to their SM or email passwords.
Related Reading: Exclusive Dating: It Isn't Surely About A Committed Relationship
3. Mutual trust
Where there is honesty, trust naturally follows. As far as standards and expectations in relationships go, trust is a must-have.
You have to be able to trust your partner completely, and their role in making you feel safe, secure and valued goes a long way in meeting that expectation.
On the flip side, expecting a partner to trust you is also natural and reasonable. While you have to do your part to come across as trustworthy, your partner must also shed suspicion, insecurity and jealousy to cultivate mutual trust.
What to expect: You would work on building mutual trust in a relationship. You wouldn't be unnecessarily insecure or suspicious.
What not to expect: You go on a work tour with a colleague of the opposite sex and tell your partner you stayed in the same room. They would be okay with it because they trust you.

4. Compassion towards each other
When one person is hurting or going through a bad phase, the other assumes the role of their panacea. That's what compassion in relationships is all about. You have every right to expect your partner to that safe place you can turn to when in need of comforting.
It is all right if they cannot completely understand or relate to what you're feeling or going through. The fact that it bothers them and they make an attempt to make you feel better is what counts.
What to expect: They would cheer you up when you are down, make you a cup of hot coffee if you had a bad day.
What not to expect: Here again, expecting a partner to read your mind about a difficult situation and come to your rescue or feel exactly what you're feeling is unrealistic and unjust.
5. Being treated with respect
If you ever find yourself doing a relationship expectations vs reality check, make sure respect always falls in the category of rightful expectations.
A relationship where you're treated like a doormat or feel invisible, dwarfed and humiliated is simply not worth your time and energy. Respect for each other is the hallmark of a healthy relationship. It translates into the ability to value the other person's perspective, even when you don't agree with it.
When there is mutual respect, partners find a way to handle even the most complex differences and arguments empathetically, without making each other feel small. Always remember respect is a two-way street.
What to expect: They would respect your feelings and decisions and involve you in theirs.
What not to expect: You throw tantrums and get into unnecessary arguments and they would accept it and deal with it because they respect you.
6. Being prioritized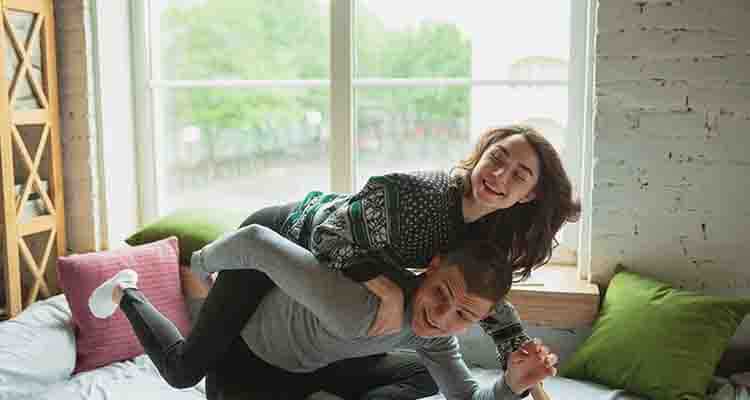 As a romantic partner, it is acceptable to expect your partner to place you above all else in their life. While realistic, this expectation is also conditional. There may be instances where work pressure or social obligations take up so much time and energy that it takes the focus off one's relationship and partner.
Don't let such aberrations contribute to your list of unmet expectations. Temporary distractions do not mean your importance in their life is diminishing. What's important is that you and your partner find a way to circle back to each other.
What to expect: They would want to spend time with you, communicate with you and make plans with you.
What not to expect: They would not have a life beyond you.
Related Reading: 8 differences between dating and being in a relationship
7. Being considerate
A healthy relationship is not only where one partner gives the other all that they want, even at the detriment of their well-being. In fact, that is the very definition of a dysfunctional relationship. You and your partner will disagree and have your differences.
When that happens, you must expect to be considerate of how a certain action may impact the other person.
Factoring in the other person's point of view and expected reaction to your actions and decisions is what a relationship partner should expect from the other.
What to expect: They would try to understand your view point and have reasonable conversations.
What not to expect: They would show their consideration when you are grossly wrong or being unnecessarily adamant.
8. Spending time together
You cannot grow together as a couple without sharing some quality time together. So, this is undoubtedly one of the realistic expectations in a relationship. Of course, this does not mean spending every waking moment together or doing everything together.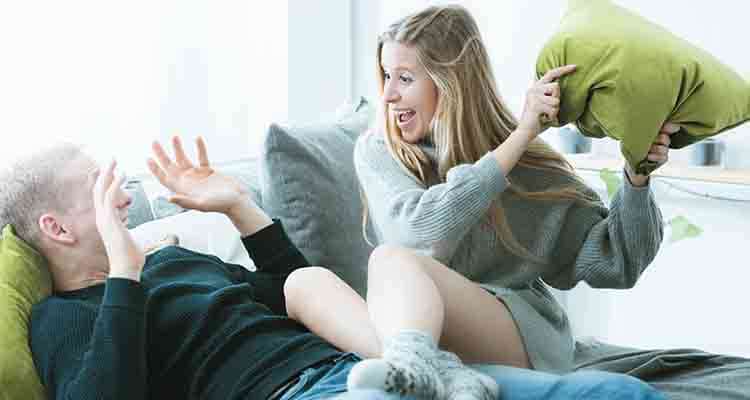 But if the other person just doesn't have the time or mind space for you, you have to think about whether you fit into their life at all.
What to expect: They would make plans with you to hang out together at home or outside or plans about holidays.
What not to expect: They would never make plans without you.
9. A partnership of equals
What a relationship partner should expect from the other? Well, equality is a very basic expectation that ought to be catered to by default. Unfortunately, that isn't always the case.
Irrespective of who earns more, who enjoys a more powerful position in society, whose job is 'more important', a romantic relationship must always be a partnership of equals.
It is unacceptable for a partner to use their power, position or money as a factor to dominate the relationship and expect the other to pick up the slack. If that's the case, you must learn to put your foot down and demand equality – not just expect it.
What to expect: You would be equals when sharing expenses, household chores and child duties.
What not to expect: Your partner would forego a promotion because that makes you above them career wise.
10. Giving your 100 per cent
A relationship needs love, nurturing and effort from both partners. There is no other way it can survive in the long-term. A person who displays a fear of commitment or develops cold feet when it comes to taking the next steps in the relationship cannot make a reliable partner.
So, expecting your partner to give their 100 per cent – in terms of commitment, love and the resolve to stay together – is justified.
What to expect: Your partner would put in the effort to keep the relationship healthy.
What not to expect: Your idea of 100 per cent will be same as theirs.
Related Reading: 13 Signs You Are The Selfish One In Your Relationship
11. Space is a healthy expectation too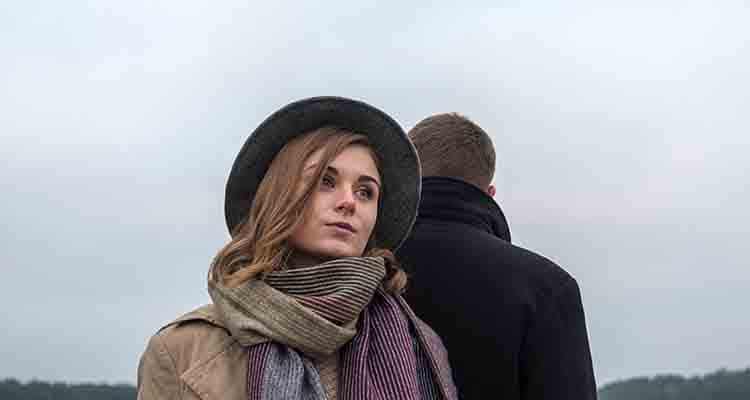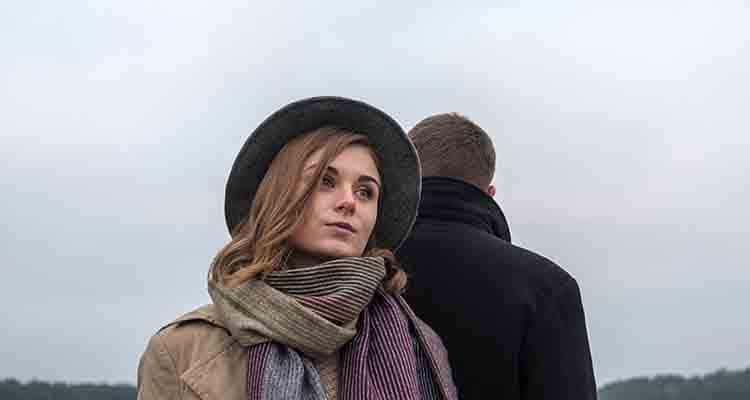 It is a given that two people in a relationship enjoy being with each other. However, this togetherness must not come at that the cost of the independence and individuality of either one or both partners. When that happens, you risk venturing into the grey area of codependent relationships.
So, don't hesitate to voice your expectations about personal space in a relationship. It is exactly what you need to grow and thrive as individuals and as a couple.
What to expect: They would encourage you to go out with your friends and you would help them build their library.
What not to expect: You would sulk for a week after a fight and they would stay away to give you your space.
12. Intimacy counts among expectations in a relationship
Intimacy doesn't only mean hot and sizzling action between the sheets. To cultivate a deep, meaningful relationship with another person, you need to know them on like the back of your hand. There are different types of intimacy to aspire to – emotional, intellectual, spiritual, physical, to name a few.
It is healthy to expect and work toward developing a level of intimacy where you and your partner are comfortable being vulnerable with each other.
What to expect: They would initiate sex and tell you they enjoy it with you.
What not to expect: Intimacy would be as sizzling as it was in your initial days together.
When you analyze relationship expectations vs reality, you may realize that not everything you expect from a partner or relationship comes to pass. However, consistently working toward achieving the gold standard of realistic expectations in a relationship helps nurture a stronger bond.
FAQs
1. Do expectations ruin relationships?
No, as long as you keep your expectations realistic and don't set the bar unreasonably high.
2. What a relationship partner should expect from the other?
Honesty, trust, respect, affection, loyalty, intimacy and personal space are some healthy expectations to inculcate in your relationship.
3. How should you set expectations in a relationship? 
First, both partners must understand what you want from your relationship and then work together to decide what's reasonable and what's not.
4. What if two partners don't agree on what qualifies as realistic expectations? 
In that case, the best course of action is to try to find a middle ground where you hold your ground on matters that are important to you and compromising on the others.
5. What qualifies as unrealistic expectations? 
Expecting your partner to be flawless, setting the bar of standard too high, wanting to do everything together, the desire that your partner will fulfill all your needs and demands at the detriment of their well-being are some examples of unrealistic expectations.