So, you've found the one – the one who makes your heart skip a thousand beats yet makes you feel calmer than you've ever been. The one who is your anchor and your storm. The one who adds color and meaning to your life. And now you're looking for the perfect way to pop the question and ask them to be your partner for life. If that's your story too, allow us to introduce you to some wonderful beach proposal ideas that will make the love of your life say a resounding 'yes'.
Why a beach proposal, you ask? Well, simply because the ocean is one of the most romantic places on earth, a gift from nature for lovers everywhere. And especially where I live, here on the sandy shore islands of Sri Lanka, a romantic beach proposal is pretty much the expected order of things to sweep one's partner off their feet.
Even if you're not blessed with an expansive coastline in your backyard, you can still experiment with fun, romantic or cute ways to propose on the beach, depending on your vibe as a couple. When you add an exotic beach vacation to the mix, surely your wedding proposal becomes that much more appealing and romantic. To help you put together that perfect, breath-taking moment, let's get right into some mind-blowing beach proposal ideas.
10 Romantic Beach Proposal Ideas
There is something about the balmy ocean air that stirs up the romance in the atmosphere. With waves crashing at your feet, wind in your hair, and a delicious cocktail to wash down all your inhibitions, it becomes that much easier to get down on one knee and ask your significant other to marry you.
Just because you've been presented with the perfect setting by nature doesn't mean you needn't bring out the big guns to plan the most magical beach proposal. From beach proposal ideas at night – with fairy lights strung up, candles on the floor – to popping the question as you watch the sunrise on the horizon, there are just so many ways to leave your beloved gaping in awe and astonishment. To help kickstart your creativity, we've handpicked the 10 most creative beach proposal ideas for you:
Related Reading: 21 Most Romantic Christmas Proposal Ideas
1. The Dionysian feast – a cute beach proposal idea
Let's have cake by the ocean, as one of the Jonas brothers famously said. All hail the Gods of Wine and Dine, Dionysus! This is a popular choice among the cute beach proposal ideas, where you lay out all the food for the senses because food is love. This relationship with food is especially the case in Asian countries, France and Spain.
Wine is optional, but the main course by this beach-side restaurant is a buffet of seafood, an assortment of meats and yams, delectable cakes… Another option is a humble picnic of food on a cozy blanket. Pop the big question surrounded by tasty food, with your feet in the sand, and the waves singing nearby. How could anyone say no to that?
2. The candlelit casanova – a romantic beach proposal
Among the myriad wedding proposal ideas beach style, this is my favorite to witness. Imagine… It's nighttime at the beach, and in the cool dark blue, there is the warm yellow of fairy lights strung up over the roof of a chalet, candles lining the pathway, maybe a flourish of rose petals. It's called mood lighting, and we're in the mood for love, as Wong Kar-wai would say.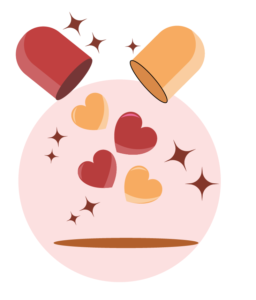 Get your dose of relationship advice from Bonobology right in your inbox
Of the many beach proposal ideas at night you can experiment with, this gets a 10/10 for its aesthetic value. Some choose a beachside restaurant, and some take a softer, more private approach somewhere on the shore. Either way, it's a dreamy sight that's hard to forget.
3. The ambush of loved ones
A romantic beach proposal with family and friends in tow. Sounds bizarre? Well, hear us out. You invite all your family and friends, so the proposee gets the full treatment of collective love on arrival. This is quite common in South Asia, where family is part of the wedding union between two people. It's a community celebration.
Also, it's just nice to have your friends around on your special day, especially if your bestie is going to dutifully sneak out from behind a bush and take a perfect candid photograph of you and your beau. This is likely to turn out to be a night of love and laughter, with a smooth transition into, "Okay, let's set a date for the wedding!"
Related Reading: Paying For The Wedding – What's The Norm?
4. The sexy serenade breach proposal
There's nothing that goes quite so well together like music and the ocean. This is a romantic beach proposal for the hippies and the free spirits! Set off the proposal with some live music, an acoustic guitar, an indie singer, a mariachi band, or a killer customized playlist with songs that mean everything to the two lovebirds.
Follow this up with a DJ with good taste, and a swim in the ocean after a heavy dance session – can a day get any more perfect? Some classic ideas to set the mood: Elvis Presley, Alicia Keys, The Carpenters, The Villagers, Zero 7, Sam Smith… Wind down just the two of you through the late night to some Beach Boys or The Kinks. We suggest you already start writing your wedding vows because there is no way that won't say 'yes' to a proposal as romantic as this.
5. The Spectators' Surprise – the most knockout of the beach proposal ideas
This is one of the most knockout beach proposal ideas, apt for the exhibitionists in us all. You want to scream your lover's name at the top of your lungs so that everyone within a twenty-foot radius knows it (sometimes a wider radius, depending on your social media reach!).
Everyone's watching, usually at an event of sorts at the beach, maybe a music gig, a family dinner, a New Years' party… Suddenly the man is on his knee and the woman has her hands on her face in pleased shock (or the other way around). Surprise! The validation of 50 sets of eyes and warmed hearts, seems to solidify the decision they make together in that moment.
6. Beach proposal for the sun lovers
Like the fairy lights, this is another aesthetic win, timed to the fall of the sun behind a flawless horizon. All hail the sun, harbinger of light, returning every day to warm our backs and faces. A beach proposal is wasted without a sunset in motion.
Combined with poetry and soft playback music maybe, you're sure to create new, romantic memories to tell your grandkids about. It can also be perfectly recreated at sunrises. And I suspect that couples who don't care to be seen by anyone may pop a proposal on a private beachy holiday in the fresh new light of the day. Cute beach proposal ideas don't get any cuter than this.
Related Reading: How To Have A Non-Religious Wedding – Some Awesome Tips!
7. The big show – one of the grand marriage proposal ideas at the beach
This is an immaculately planned romantic beach proposal. Everything, from the colors of the clothes of people involved to the lighting guy, to the décor – you best believe there's an entire team behind this beach production. It is a testament to your dedication to planning the perfect proposal.
It's often posted live on Instagram, or shows up on a Facebook feed with the caption "He proposed!" An acquired taste, this is the modern-day equivalent of declaring your love to the world from the top of a rooftop. For those of you looking for grand, larger-than-life marriage proposal ideas at the beach, you just cannot go wrong with this.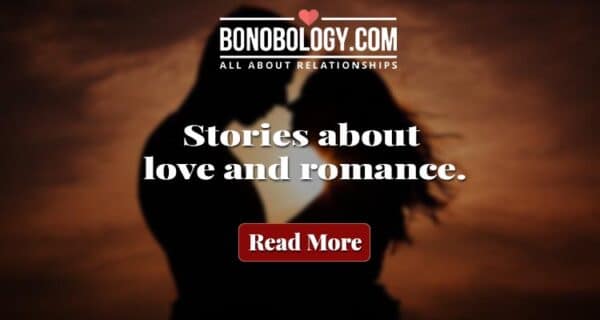 8. Lala land at the lagoon proposal
This is a special mention on the list, for lagoons – a stretch of saltwater, separated from the sea by a low coral reef. They are used interchangeably with beaches in Sri Lanka. A lagoon-side like the one in Kalpitiya on the west coast is a special kind of beach vibe, with the sand, incredibly calm purple-blue waters, and usually totally secluded, featuring some of the most gorgeous sunsets.
Place a white-clothed table and light chairs in the shallow water and enjoy a quiet meal together. Maybe surprise your boo with a ring in her glass. This is undoubtedly one of the more tasteful and totally unique ways to propose on the beach. This can also serve well as a romantic Valentine's Day proposal idea.
9. The reverse googly – a jaw-dropping beach proposal
Looking for a jaw-dropping beach proposal that will knock your beau's socks off? Say hello to what we call the reverse googly of wedding proposal ideas beach style. This is a very unexpected, bold move, ventured by only the most confident of women, by some bosses and some queens. The woman flips the switch and ambushes the man at the beach, instead of the other way around!
Maybe she's tired of waiting and wants to dance at the beach already. Just like the cricket move 'the googly', this is a curveball, which will pleasantly surprise him if he knows and loves you truly, and it could go terribly wrong if his ego can't handle the hit. If you think he's worth the gamble and the litmus test, go for it, honey. You do you.
10. The home run beach proposal
This is the most beautiful one among all the beach proposal ideas, I'd say. When two people who live on the beach or near the beach already, they just step outside with their toes in the sand, and decide, "Hey, let's get married and live together, my love, it makes sense."
I've seen fishermen do it, I've seen young lovers do it, I've seen some very old couples do it. It's tinged with wisdom and organic, matter-of-fact, cosmic goodness. So, take a leaf out of the native's playbook and pull off a beach proposal that's straight off the bat.
Whichever romantic beach proposal you choose, always remember that although proposals and beaches are tons of fun, and we must never give up the tradition, what comes afterward is the real test of your love. So brace yourself and go headlong into love's swing, get drunk on the feeling but sober up for the cool swim that follows. The ocean will always have lessons for the lovers who listen carefully.
Life After The Wedding And The Honeymoon – Post Marriage Life
25 Questions To Ask Before Marriage To Be Set For The Future