You are dating a person for a long time and you feel that you know everything about your partner. Wait! There is lot more to know, actually. And how do you get to know more? If you know the right questions to ask before marriage then you will be stunned as to how much the answers will reveal about your to-be life partner.
It could be a love marriage or an arranged one but some questions need to be asked that will show a couple if they are on the same page to start a future together.
When you are dating you ask questions to know your boyfriend better and there are questions you can ask to find out how romantic your girlfriend is. But when you are planning to get married you need to ask some good marriage questions to understand your compatibility.
The right questions to ask before marriage can be funny, thought provoking, sexual, intimate and romantic and it would give you a complete idea of what kind of expectations you or your partner have from the marriage.
Related Reading: 36 Relationship Building Questions To Ask Your Partner
So, here are 25 most important questions that are crucial to the decision of marriage that you should ask yourself and each other.
What Questions Should You Ask Before Getting Married? Here Are 25
"What's your favourite colour?" could be a most inane question to ask before marriage but, "Can you make an omelette?" is a question the answer to which can prove a lot of things.
For starters the answer would say how much of life skills your to-be spouse has.  You need to ask the right questions before marriage to know your future spouse.
So if you are mulling over the questions just follow our 25-question guide and sail through smoothly. After 25 years of marriage when you look back on life you could be really happy that you asked those 25 questions.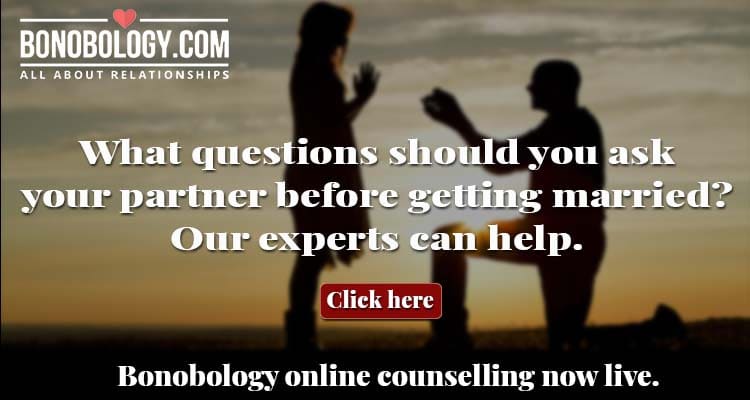 1. Do you feel you are ready for marriage?
Marriage means ticking a lot of boxes. Financial security, a stable source of income, and of course, a fertile reproductive system.
One must ask oneself before taking the matrimonial leap if their individual lives feel stable or concrete enough to take on this new adjustment.
Everything does not magically 'become' okay, but there should be some concern and understanding before one gets married. This is one of the first questions to ask before marriage.
Related reading: Why every couple should say 'I love you' more often
2. Do you feel you are attached emotionally?
A couple must realise how open and vulnerable they are to each other emotionally before binding each other to the holy and legal bond of matrimony.
Marriage means taking life as it comes, but together. There should be an open channel of emotional exchange to help you balance through your marital life. This is one of the thought-provoking questions one should ask before marriage.
There will be innumerable hiccups, misunderstandings and compromises when two people start living together. It is important that there is emotional transparency to minimise damage.
3. Do we have trust and friendship?
You might be the perfect couple on paper. Theoretically you guys look like a match made in heaven. You both look amazing together, your friends and family have created a fandom of you and marriage seems to be the obvious step.
Pause and retrace your relationship. Look at each other in the space of your relationship, away from social conjectures. Do you fulfill each other's needs and expectations? Or do you keep falling short every time?
Is there trust and friendship? Something seems to be just a little off-key? Often, everything might look perfect under wraps, but when marriage unfolds, the lack of tuning will surely pose a threat.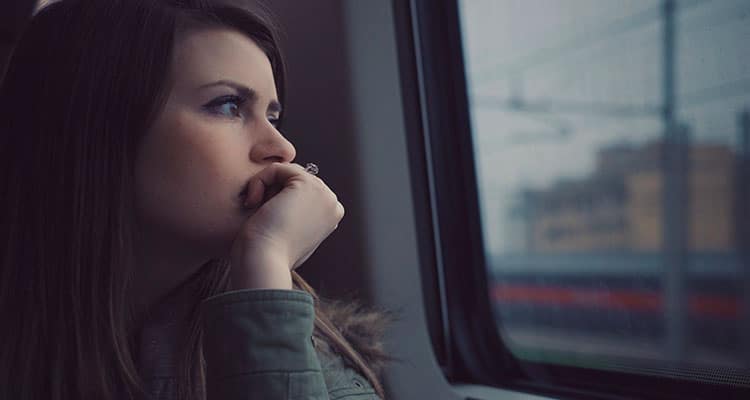 4. Are the families on the same page?
You both definitely are in love with each other and want to start living together, because everything looks a little better when you are together.
All is fine in the light air of heaven, except the families hate each other. Okay, maybe not as dramatic as hate, but it is a definite animosity that could not be taken care of in the many meetings that you arranged.
Remember that marriage is a social institution, and with the family at loggerheads with each other, the matrimony card might work against you than for you.
Try to find a meeting ground for both the parties, or keep marriage on hold till both of them realise that your happiness is greater than their prejudices.
Related Reading: 5 reasons why the Indian family is killing the Indian marriage
5. Is there a power structure in the relationship?
This is one of the most important questions to ask before marriage. If there is a power structure in your relationship where somebody is the definite dominant and the other a step lower. I do not mean your preferences in the bedroom!
That is the next point. There must be an equal amount of respect for each other as individual human beings and professionals. Any hierarchy is bound to bring about an ego clash and disrespect as well.
If you cannot put your finger on it, just sit down and have an open discussion. You will get the drift. You must realise the importance of observing equality in the power games.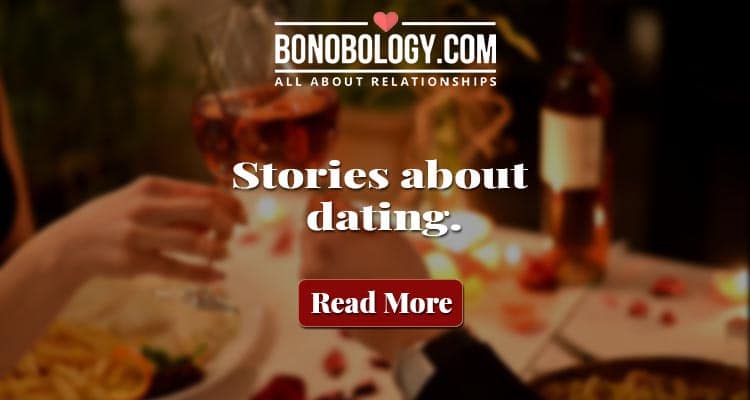 6. Do you feel sexually compatible?
It is very important to understand if the synchronicity extends its wonders to the bedroom. Two personalities complementing each other might surprisingly be lukewarm together under the sheets.
Let us face the fact that your sexual life will be bound to the person you are bound to in the monogamous vows of marriage.
It is important that you factor your sexual needs into your decision to get married. There is a tendency to overlook sexual gratification and sexual compatibility in a marriage and focus on financial and emotional security.
But with time people realise that sexual compatibility is extremely important and don't be shy this is the most important question to ask before marriage.
7. Are you ready to take the responsibility?
Are you ready to take the moral, financial and emotional responsibilities of a spouse and family? This is a question that should be asked before marriage to both the bride and the groom.
It is a responsibility for both the man and the woman who are acquiring a spouse, respective families and a vision board of their own family.
It is a huge responsibility; a truckload of lists, bills, post-Its, errands, festivals, functions, emergencies, crises and regular routine days. One must truly ponder their life skills and understand if they are equipped to take up this responsibility.
Related Reading: 15 Tips For A Successful Marriage
8. What are our financial goals?
This is actually the most important question to ask before marriage because financial issues do ruin relationships and is regarded as the third most frequent reason for divorce after infidelity and incompatibility.
The answer to this question a man needs to know because he has to see if his financial goals are aligned to his to-be bride's goals. If she wants to have a career or wants to be a homemaker? How she looks at her financial role in the marriage?
Understanding of this answer is vital in planning a future together and you can decide on how you will share expenses in a relationship and split bills and decide on investments.
That's why the financial question is one of the most important questions to ask before marriage.
9. Do you have debts?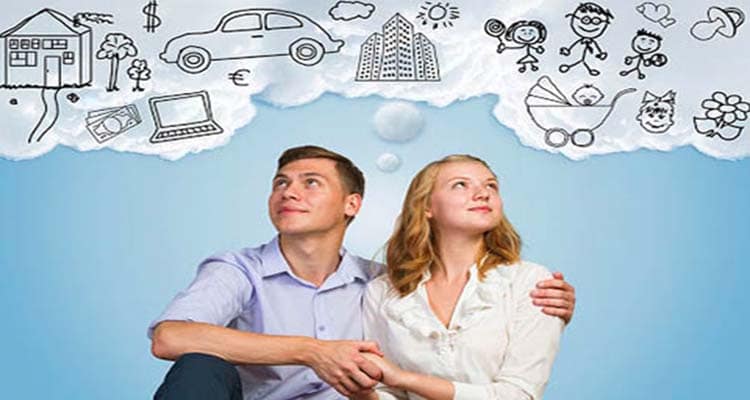 People usually discuss how they will plan their finances in future but a discussion on debts is conveniently left out.
Post marriage many people find they are still grappling with student loans or credit card debts that throw their finances out of gear. It is very important for both spouses to check if the other one has any debts and if there are, how they plan to handle it?
The ideal situation is to tie a debt-free knot but if that is not possible you should work on a timeline together when the debt will be paid back. You need to check if you are expected to chip in as well.
10. What kind of space you want?
The guy could want to continue with his bar nights with the buddies every Saturday after the marriage and the wife could expect him to take her out to the movies or for dinner on Sat nights and chuck his old lifestyle. This might be a small thing but could lead to future skirmishes.
Also how much you want to have "We" time and how much you enjoy "Me" time is something that need to be discussed.
She might like to travel with the girls on her annual holiday and he could end up sulking because wifey is having fun without him. Space is not an ominous sign in a relationship, it is healthy, but how much you want it, you have to discuss that.
11. How should we resolve conflict?
This is a vital question to ask before marriage because conflict is inevitable if you are living under the same roof. No two people are similar so conflict is a given.
But the most important part is how a couple resolves conflict. One could believe in the benefits of silent treatment and the other could want communication.
One might have a temper and the other one might withdraw into a shell. But how you come to the same table and resolve the issues is something that you need to discuss pre-marriage.
Related Reading: 60 Ways To Celebrate Spouses Day
12. What are your views on children?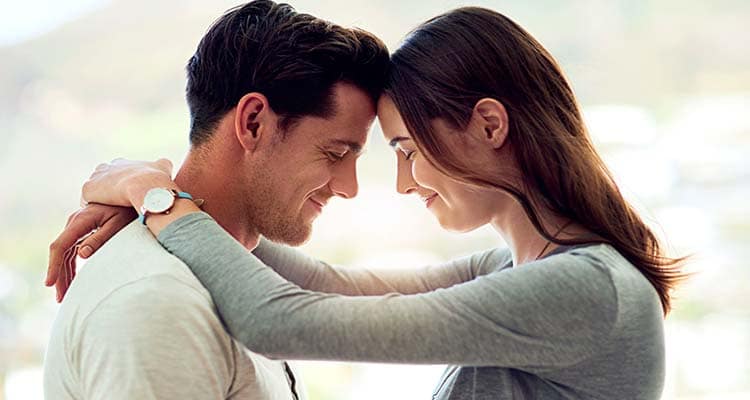 Among the good marriage questions this is definitely one. You might want to be child-free and live a life of travel and your partner could be wanting to raise a brood. It is very important to have that discussion and find out if you have the same feeling about children.
Also nowadays many couples are facing infertility issues in that case you need to discuss whether you will take medical help or you want to leave things as it is and be completely happy in each other's company?
If you have children will child rearing be a shared activity or will one partner be expected to put in more, even leave their job or you could both share duties equally? Have a discussion around this as well.
13. What are the legal things we should know before getting married?
This is also a very important before marriage question. In fact, you can consult a lawyer about this. If you own any individual properties or have just got out of a divorce then what are the legal things you need to look into in the future.
You could opt for a prenuptial agreement regarding joint assets and future finances. That could save you a lot of hassle in case you decide to part ways in the future.
Also if the bride is not changing her name what is the legal perspective to it. All these aspects you need to look into. These are serious questions that you should ask before marriage.
14. Will we move into a joint family or set up separate home?
This pre-marriage question is vital in the Indian scenario where the joint family system still exists. Independent, career women often have anxiety about moving into a joint family because they feel their freedom would be curtailed. In that case the to-be-spouses should discuss if moving out is an option and you may decide to marry only after you have a separate home.
Some people might not have any qualms of living in a joint family but in that case you need to discuss how you will function within a joint family so that no future issues build up around it.
15. How will we look after aging parents?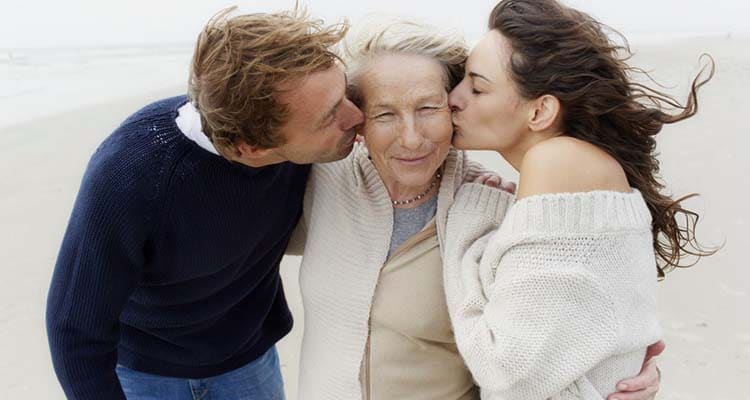 This is another very important question to ask before marriage in the Indian set up because adult children are still expected to support their aging parents both financially and physically.
As time has progressed and women have become financially independent they are also taking on the responsibility of their parents in the old age. So a couple in their 40s could typically find themselves supporting two sets of parents.
Sometimes issues arise when women want to equally support their parents and even want to live with them to give them that support. Have a clear talk before your marriage about how you want to handle this in the future.
Related Reading: He sends money back to his parents; why can't I?
16. How much will you expect my involvement with your extended family?
Are you expected to attend every single family function and entertain relatives in the weekends? Some families are so tight knit that it is  a given that cousins would constantly mingle and their kids would have regular sleepovers.
If you think that you would want to keep your relationship with the extended family cordial and would not want too much involvement in your partner's extended family then make it clear from the very beginning.
This family involvement and interference can become a bone of contention in a marriage later in life.
17. Does anyone in your family have alcoholism, mental health issues or any genetic diseases or disorders?
This is one of the most important questions to ask before marriage but couples usually avoid getting into this in the fear of hurting each other.
But knowledge is power and knowing about this will help you to safeguard your future progeny. Also having an alcoholic mother or father has an impact on a person's life.
If your partner has had an alcoholic parent then there are certain things from the past, like impact of toxic parenting, they would carry with them and you would have to handle the relationship accordingly.
18. How open are you to a job switch or relocation?
If you are a high flier and believe in moving from one job to another to get to your goals and you could have ambitions of living and working in a different country some time in your life, you have to find out if your partner is keen too.
Sometimes people hate moving out of their comfort zones and relocating and some people love to live out of their suitcases. You have to find a middle ground we guess.
This is one of the most important factors to look into before a marriage. Because inability to come to a compromise on this leads to issues in a marriage later.
Related Reading: 25 Marriage Lessons We Learned In Our First Year Of Marriage
19. What situations would lead you to opt for a divorce?
If you ask this question before your marriage then you will know exactly what will kill your marriage if you get into it. Most would say it's infidelity but many would come up with other things. Like lies and frauds are deal-breakers for some.
Some people could tell you it's family interference that they would not tolerate and others could say financial issues.
20. How much do you want to know about my past?
It is normal to have curiosity about a partner's past. But how much you want to know is the real thing. If a partner wants to know about your entire sexual history before getting married then it could become an intrusion of your personal space.
But if they just want to know basics about your earlier relationships that is still acceptable. There are some people who want to know details about your ex and then start comparing themselves to the ex or bringing them up in your fights.
It is pertinent for you to make it very clear that discussions about the ex has to stop before the marriage if you have to get into a happy future.
Related Reading: 10 Signs He Is Still In Love With His Ex
21. Does marriage scare you?
This might not seem like a great question but this could give you a direct insight about what your partner's apprehensions about marriage are that you could help ease them into.
You could have been dating for years but some people do feel edgy about sharing the same bed and bathroom for eternity. This question will help you find out what scares them about marriage and you could work on it together.
This is a serious question you need to ask your partner before marriage. Some people are commitment-phobes and feel scared of marriage. You need to address it then,
22. Are you open to sharing housework?
If sharing financing become one bone of contention in a marriage sharing housework becomes the other niggling issue. With both spouses working sharing housework becomes a necessity.
Also a man needs to know before marriage how much he is expected to do around the house so that his wife does not start yelling at him the moment he gets back home from work. (Just joking!)
Some men are lazy and hate to do housework and some are proactive and are always willing to do household chores. You need to know what your partner feels about chores.
23. Is there anything about me that really puts you off?
You might not even know that you have this habit of giving a sideways glance when you spot a handsome guy and despite knowing this habit is harmless, your man could be hating it.
In the same way you could be hating the way he can live for days in his smelly socks. Actually there could be more than one thing about our partner that could put us off. Laugh and discuss, Will be better.
This is one of the funny questions to ask before marriage but this can have serious repercussions in the long run.
24. How do you like to spend special days?
You could have a grown up in a family where a birthday meant buying a box of chocolates and visiting the church or a temple.
And your partner could belong to  a family where every year birthday would mean a surprise gift followed by a big party in the evening.
Have a talk about how you would like to spend your special days like birthdays and anniversaries so that you do not disappoint each other in future.
Related Reading: 12 Thoughtful First-Night Wedding Gifts For Your Husband
25. How do you plan to be on social media post marriage?
This question could have come in the end but in the era we live in this is one of the most important questions to ask before marriage.
You could be putting up all your marriage photos and announcing your marriage to the world and your partner could be doing no such thing and that's when misunderstandings could start.
One person might feel that the other person is keeping their marital status under wraps and the other person might feel that the partner is going overboard on social media.
To avoid these misunderstandings it's best to have a talk about what you plan to do on social media after marriage.
Most people usually get into a marriage believing that love would do it all. But reality isn't like that and asking your fiancé or fiancée these important questions could give you an insight into what they feel about and expect from the marriage.
You could opt for pre-marital counselling to understand each other better and if you thought couples counselling was expensive, explore our counselling page and see the difference.
This could help you greatly to iron out future misunderstandings and be happy together.
FAQs
1. What should a good marriage consist of?
Trust, emotional intimacy, supporting each other through thick and thin and sexual compatibility are the pillars of a strong and healthy marriage.
2. How important is it to ask questions before marriage?
It is very important to ask the right questions before marriage to get clarity on what are your expectations after the wedding. This helps to make your transition into married life a lot easier.
3. What makes a marriage successful?
Love, trust, encouragement for each other, sharing expenses and household chores are all important factors to make a marriage successful.
4. What to do if you find yourself incompatible with your match?
If you find yourself incompatible before marriage then be sure things are not going to be different after marriage. So it's best not to get into it, call off the engagement and both of you should discuss and move on amicably.