After some time of togetherness, it is becoming increasingly common for relationships to get boring. You may have seen in the movies that as an upshot of the seven-year itch or banality of your partner's surprises – most romantic relationships tend to get boring.
Maria, who works as a sales assistant for an MNC, often grumbles that her healthy relationship feels boring and also that she is struggling to prevent boredom in her relationship.
It is a regular grouse for girls that their conversations with boyfriends are turning mundane as they wonder how to fix boredom in a relationship. But fret not! It is important, first of all, to understand that it is absolutely normal.
Relationships are meant to bring happiness to your life. If the lack of excitement creeps in, it must be dealt with at the earliest. But before you take a remedy for something, it is vital to understand the ailment well. Being bored in a relationship means you do not feel enthused to talk to each other for long. There could be situations where you even regret having entered into a commitment. Various factors can cause boredom in relationships but, there is a multitude of ways to avoid it as well.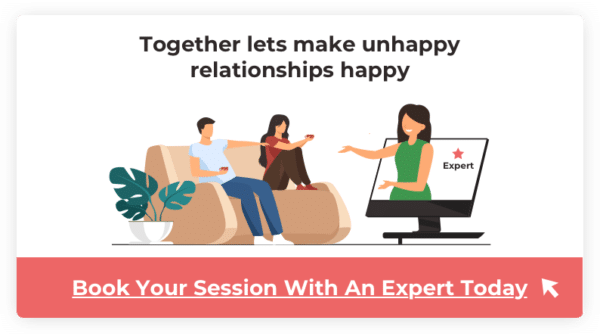 What Are The Signs Of A Boring Relationship?
It took Suzanne over six months to realize that something was not "right" in her relationship. She initially overlooked her boyfriend's sporadic indifference towards her as a one-off thing. Later she realized that it was their new normal when she would tell her friends that, 'conversations with my boyfriend are boring'. She now often asks her friends, 'Is boredom normal in relationships?'
So, when a relationship fails to give you an adrenaline rush, it is vital to spot the early signs of a boring relationship. For example, when you are unknowingly boring your woman, you should know it through the signs.
Some of the common signs of a boring relationship to watch out for are:
Staying late at work: One of the signs of a boring relationship is that you tend to stay extra late at work because you don't have a great motivation to return home
Dine alone: Another sign of boredom in a relationship is that you eat your entire meal while scrolling down your phone messages without conversing with your partner
No small talk: Aside from this, if you start asking repetitive questions such as 'how was your day?' and 'how are you?' in an attempt to strike a conversation and are met with monosyllabic responses like 'the same' and 'good' – it could also be a hint that your relationship is boring
Traveling solo: You now look forward to the vacations without your partner. It means it is time to fix boredom in relationships
Fewer outings: One more sign that shows your relationship is boring is that you would like to watch TV instead of going out with your partner
These signs indicate that your relationship is going through a tough time and before it is too late, you must make concerted efforts to prevent boredom in a relationship.
Boredom In Relationship: 11 Ways To Not Let It Happen
Just as Suzanne, if you are also undergoing a phase of self-doubts, you must deal with boredom in your relationship instead of taking solace in the maxim — 'every relationship gets boring'. Here we list out a few ways to kill the boredom in a relationship so that you can suffuse it with fervor and zeal:  
1. Sharing happiness with each other
It's easy to enjoy a relationship when you share happiness with your partner. Without sharing happiness, the relationship cannot last long.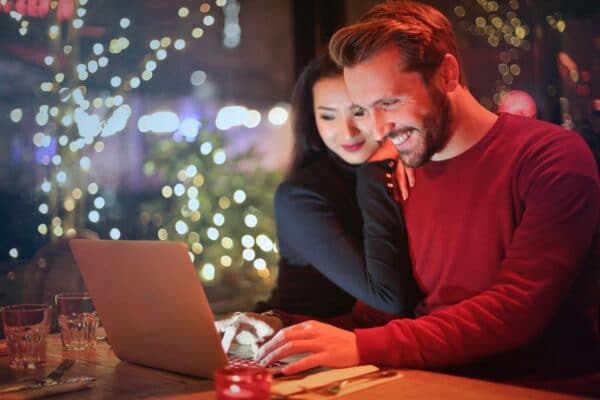 It is significant to know that besides physical intimacy, there are several kinds of intimacies that you share with your partner that can help you become happy with them.
2. Prepare meals together
Exchanging sweet talks may be good at times, but perhaps not always. What one can do daily is to prepare meals together. For instance, Radhika and Ajay, senior corporate executives in their late 30s, make sure to jointly cook at least one meal a day, and eat it too. This gives them an opportunity to spend time and understand each other well while being engaged in a creative act instead of merely holding hands.
Related Reading: Crazy things people have done to impress someone
3. Watching your favorite shows together
It is important to spend quality time together if you know that your healthy relationship feels boring. And it doesn't always have to involve fancy plans. Something as simple as cuddling together on the couch and watching an interesting movie or show together can do the trick. When Isabel realized that her relationship with her partner Ron is falling apart for no particular reason, she suggested to him that they watch at least one romantic flick every weekend to reinforce the romance in their hearts. He agreed, and now she says, "I look forward to our romantic Sunday evenings." 
4. Make a gift for your partner
Buying a bouquet or a piece of clothing may not resonate with your partner as much as preparing a gift from scratch. When you are in a long-term relationship, you can explore several gifting options, add a touch of your creativity to it and infuse a breath of freshness in your partnership.  
5. Decorate a room together
When you do something constructive for your joint possession such as for your house or car, there is a sense of shared purpose that can help you connect with each other. It does not necessarily mean that you have to spend a fortune on renovating the house, or on buying expensive furniture. At times, merely collaborating with your partner to make a wall hanging can create nice memories to cherish.
Related Reading: 8 Fun Things To Do With Your Partner Over The Weekend
6. Go to the movies
Watching a movie at a cinema has its perks. When you plan a date, you arrange several logistics such as those relating to parking, lunch, snacks, what to wear, etc. And at the end of it, you tend to feel happy for having put together a nice evening.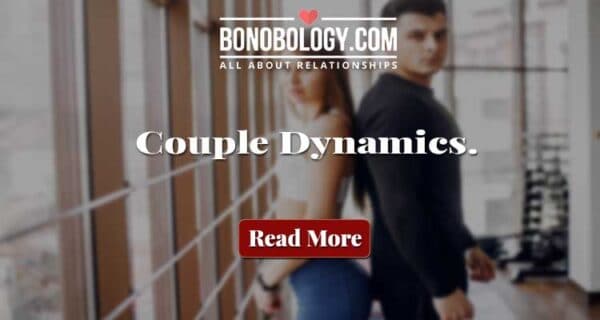 7. Looking forward to a vacation
To prevent boredom in a relationship, you can plan a vacation together. It is as important to go on vacation with your partner as it is to plan it. When you plan a vacation, you give your partner and yourself a hope of spending good time a few weeks down the line. And when that 'hope' materializes, your bond gets stronger. The vacations should ideally be varied – from mountains to the sea and from heritage monuments to high streets.
8. Setting interesting couple goals
Some couple goals are meant to be set every year to avoid boredom in a relationship. These inspire the couples to look forward to doing something nice and exciting together such as spending a rainy evening together on a drive or driving to a famous Dhaba 300 miles away on a weekend for a nice lunch on a sunny winter afternoon.     
Related Reading: Travel For Two: Tips For Planning Exotic Couples Trip
9. Group outings
Sometimes group outings with your other couple friends or extended family add to the much-needed fun quotient in your life. Being with your partner is one thing but being with him/her along with the group of your friends tests your comfort level amid their intrusive glares. This goes a long way in strengthening your commitment to the partner. Preventing boredom in a relationship comes as a bonus.
10. Join some hobby class together
If you like to play tennis or love swimming, it is a good idea to sign up for classes together. Ashish and Neha, a young couple in South Delhi, joined weekend Urdu classes that allowed them to not only spend time together but also to help them learn a new language.
Joining a hobby class will allow you to appreciate each other's expertise in that area. Remember that it is not as important to indulge in that activity as much as to do it together.
11. Laugh together
Laughing together is one of the most underrated pleasures. It is extremely important to share laughter and light-hearted moments with your SO for curbing boredom in a relationship. When you share happiness, you tend to appreciate each other's jokes. This strengthens your bond, throwing boredom out of your bedroom window.    
While it is true that boredom in relationships is absolutely normal, not every couple walks an extra mile to fritter the boredom away. Some embrace it as a fait accompli, while others find an excuse to "move on" in life. But if you are really committed to the promises you made at the start of this romantic journey, then you ought to find ways to stand by those promises so that you walk together and cover as much distance as you can – and do so while still finding joy in each other's company.