Don't you just love it when you're with the one person you love and they blush in response to something that you said or did? It's just ADORABLE!! It lights up their face. So, in this article, we're going to be covering 12 adorable ways to make someone blush.
Blushing is a completely involuntary reaction making it the ultimate sign that they are attracted to you. Knowing that you made them blush literally feels like an achievement. 
You're probably wondering how to make someone blush. But it's super simple and I'm happy to share my surefire tricks. Let's get started!
12 Adorable Ways To Make Someone Blush
Honestly, it can be difficult to get someone to blush. It's not something that people want to do willingly, and also, it's sometimes a sign of embarrassment as well. The true secret to making someone blush is to be SPONTANEOUS! Whether you're wondering about how to make someone blush over texts or how to make someone blush online or even how to make someone blush with your words, the element of surprise is the key!
When you do sweet and romantic gestures for them, that they did not see coming, it will make them blush. It's as simple as that. You can figure out how to make a guy or girl blush with these easy steps given below.
So, here are 12 ways you can keep seeing that beautiful expression on your significant other's face!
1. Compliments
This is the easiest way to make a girl blush. Even if you're wondering how to make someone blush over text, this is the ANSWER! Everyone loves getting complimented in person as well as online. The trick to a good compliment is to try to compliment the person's own qualities. Choose the features that they are proud of. For example, instead of saying "That top looks gorgeous!", if you say, "You look gorgeous in that top!" the impact will be completely different.
On the other hand, if you're thinking about how to make a guy blush then admiring his effort in the things that he enjoys doing can work. If he has just come back from the gym, saying something like "Wow, that leg-day definitely made an impact!" will make him feel proud. The fact that you noticed his effort will make him blush for sure.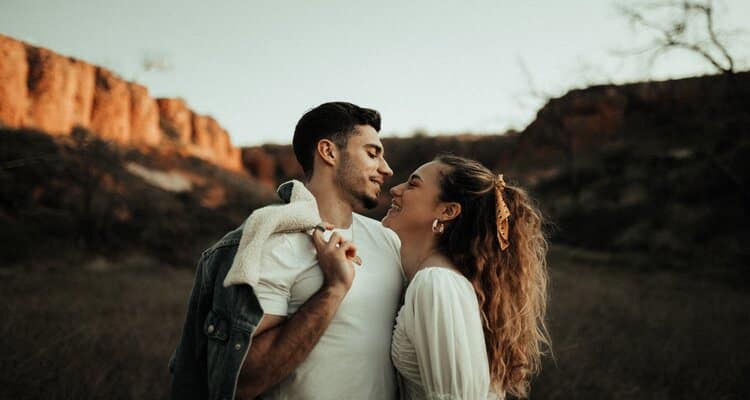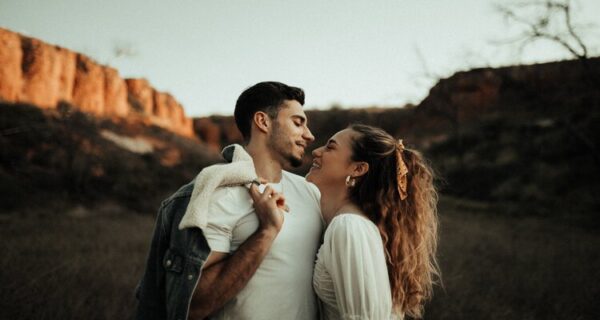 2. Tease them in public
Everyone gets conscious in public places with their partner and that's why this will work wonders. This is especially true for girls. So not only will teasing her make the girl blush but it will also make her feel precious.
Remember that you need to be careful though. Your goal is to tease her and not hurt her so always choose light-hearted topics. Stick to specific incidents that you have shared. Maybe while cooking she burnt the food; you can tease her about it. Choose certain quirky personality traits that she has, like maybe she's very messy. But remember to be careful about your tone and choice of words – your objective is to make her blush out of feeling adored and NOT embarrassed.
If you want to know how to make a girl blush, teasing is one of the sweetest answers to your question. Always remember; NEVER tease her about her physique. That's called negging and it's a big NO-NO. Also, if you sense her getting upset, that's your cue to stop.
3. How to make someone blush with words? Write them a note
Yes, giving notes may have become a bit old-fashioned, but nevertheless, it still has a romantic appeal to it, don't you think? Ladies, if you're thinking about how to make a guy blush, cute notes are definitely the way to go.
The length of the note doesn't matter, you don't need to write a long love letter if you're not comfortable with it. The whole point is to convey your feelings in a different way. You can either write a letter or you can go with an email. It's the best way to make him blush online as well as offline.
All you have to do is write down what you feel. That's it! It can be about how handsome he looked on the first day you saw him or it can be a simple 'Thank you' note for something that he did. You may not get to see it but your cute note will definitely make a guy blush when he reads it. The appreciation that you have shown will speak for itself!
Related Reading: 6 Signs Your Partner Truly Loves You
4. Hold eye contact
Well, we've all seen this in the movies, where the guy and girl make eye contact for a moment and then they both end up blushing. It works in reality too! In fact, my brother Will met his girlfriend in a library. They obviously didn't talk. Everything started with them just looking at each other. If you want to solve the puzzle of how to make a girl blush all you have to do is maintain eye contact so that she sees you admiring her and giving her attention.
Remember that there is a fine line between cute and creepy. So, when she looks back at you don't look away immediately. Hold the look for just a few seconds and then maybe smile a bit. Also, be careful about not holding eye contact for too long either. Just keep it natural!
5. Whisper
Girls, this one is for you. Whispering is a very intimate action. The closer you get to him the more he'll blush. Trust me when you see the effect this has on him, you'll never wonder about how to make a guy blush ever again. We all know that behind the ears is a very sensitive spot and when you whisper that is the place where he'll feel your breath.
While closeness is the most important part, the romantic words you say matters too. You can either be romantic or kinky, it's up to you. Something nice and easy is, "Don't miss me too much when I'm gone." Whichever way you choose to go, kinky or cute, you will make him blush in the most adorable way possible!
6. How to make your significant other blush in public? Simple, PDA!
My friend Cam has a pretty shy personality. Things like parties just aren't her scene, and yet once she went to one for her boyfriend. She reached the place early and was so uncomfortable that she almost ran out. Then she felt a hand snake around her waist, it was her boyfriend. Suddenly, she wasn't uncomfortable anymore. She was actually happy so much so that she started blushing.
This is the power of a simple affectionate act because it portrays a sense of intimacy between you two. While public displays of affection might sometimes make other people uncomfortable, if you want to make a girl blush then a little intimacy and PDA is a perfect idea. Interlacing your fingers, touching her cheek affectionately…both will work perfectly. Even hugging is a very good idea. Give it a try and remember to do it spontaneously. Don't let her see it coming!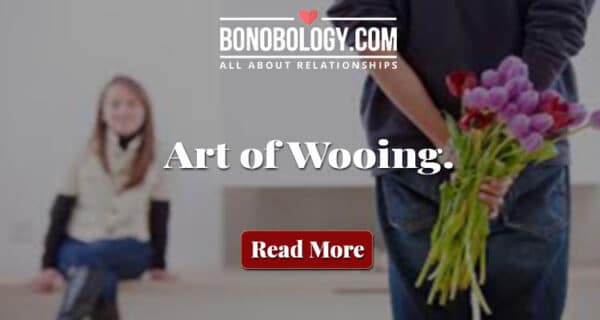 7. Inside joke
Having memories together is the basic foundation of any relationship. Maybe it's the memory of your first date. Or it's about the time when there was a big family dinner and your funny uncle did something crazy. These memories have a way of making people smile and it is your answer to how to make a guy blush with words or how to make a girl blush with words.
When you're out with your SO, bringing up a memory that has a special meaning for the both of you, makes it an inside joke. The memory will definitely make your guy blush especially if it is an intimate one. Even if it doesn't make them blush RED, they will still go pink in the cheeks. It's the best way to make a girl blush when you guys are having a date night conversation.
Related Reading: 20 Tips To Get Close To A Girl And Win Her Heart
8. Smile
It's very simple when you think about it. Smiling has a way of making people feel warm and fuzzy. When you look at him and smile, he'll feel that warmth. Your smile will show him that you're thinking of him and that makes your guy blush.
The smile you give will clearly express what you're feeling. If you're in a bit of a playful mood you can always pair your smile with a little lip-bite. He'll be blushing before you know it.
9. Winking
Now, this one we're all familiar with. Anyone who has been in a relationship has been winked at and let's just admit it, we feel a blush creeping to our cheeks every time.
Winking especially accompanied with a smile can make a person feel special in a way that no amount of words can. Besides the playful wildness that a wink comes with, it also has a way of making a girl melt. So, trust me when I say this, guys this is the easiest way to make a girl blush. And vice versa.
10. Flirting
Flirting has so many different techniques, to cover them all would be impossible right now. When plain vanilla words don't cut it for some people, then flirting is definitely their thing. A cheesy pick-up line can definitely work, in fact along with a blush you might even get a laugh. Think about it. If someone comes up to you and says "If you're here, who's running heaven?" It would be impossible for you to not blush. The base of it all is the undivided attention that you're giving.
If you're thinking of how to make someone blush online then flirting in texts is a very good idea. You can always go with a flirty text like, "I had a pretty crazy dream about you ;)" and your problem of how to make someone blush over text is solved. It never fails!!
11. Gifts and flowers
Yes, this is another cliché. And in no way should a relationship be based on gifts but when it comes to making a girl blush it can do wonders. The key is in giving a very thoughtful gift. It isn't the gift that will make her blush, it is your effort. Choosing something that she may have always wanted or something that would complement her interests can have a huge emotional impact.
When it comes to flowers, giving a single flower can actually be cuter than giving a bouquet. Even guys like nice flowers, trust me it may even make a guy blush. In the end, it's the thought that counts!
12. Cute texts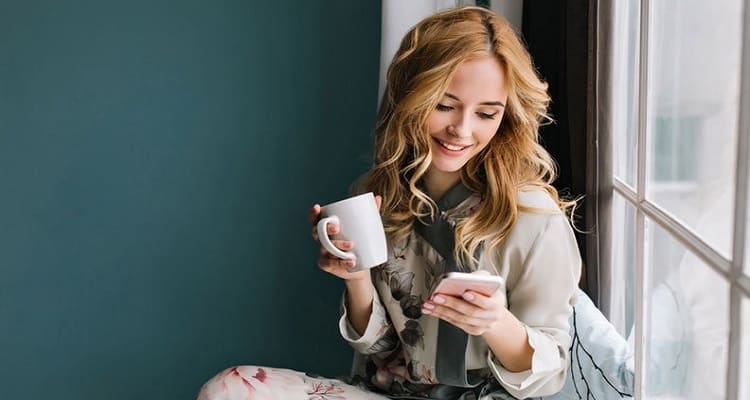 Imagine going home after a long day at work and receiving a cute text from your significant other. That will definitely make you smile and…yes, blush.
Everyone likes to receive a nice romantic text message. It's the perfect answer to how to make someone blush over text…it shows that you don't need to be around her for her to think about you. Honestly something, as simple as "I saw an awesome bike on the street today and it got me thinking of you", will work perfectly. For guys, if you want to know how to make her blush with a text you can say send something like, "I can't wait to see you tomorrow!" It's a simple text but it's the perfect way to make her blush.
When texting, just remember to be clear about what you're trying to say and always use emojis! You could send photos as well. A cute selfie never hurts!
So that's officially everything you need to know about how to make someone blush. Clearly, it isn't as complicated as you probably thought. My last piece of advice to you is to just be yourself and don't hesitate to show your feelings to your significant other. In the end, all of these points are useless if you aren't real with them.