Looking for the perfect way to make your partner's heart beat faster? What could be better than adventure vacations for couples that bring excitement to your life? While some couples are happy exploring each other's personalities patiently and discovering traits over leisurely activities, others crave excitement and thrill.
For these people, a holiday together can mean only one thing – extreme adventure. But traveling with a partner can pose some serious challenges if you're not prepared. We're here to the rescue with this list of the 8 things you need to be wary of if you're planning some adventurous weekend getaways for couples, so that during this trip, you lose only your inhibitions and not your temper, and gain exhilarating memories instead of volatile regrets.
8 Essential Tips For Planning Adventurous Getaways For Couples
Are you looking for the best vacation spots for adventurous couples? Before getting into the adventure part, you need to be completely prepared so that everything runs smoothly once you reach your destination. While an active vacation for couples sounds like the perfect way to deepen your bond, travel is not as easy as it seems.
To ensure that you do not hit a roadblock in your adventure trip, we're here to help. So get your backpacks ready, and put on your seat belts, because we're here with a lowdown on pro tips for planning adventure trips for couples:
1. Prep and plan for a safe adventure trip for couples
While spontaneity is the name of the game when it comes to extreme adventure holidays, it pays to think ahead in terms of insurance, emergency contact numbers, and of course, informing family where you can be reached. In case of a crisis or accident, you don't want to force your partner to handle these in an already stressful moment.
Hope for the best but be rational and prepare for every eventuality. Check the location and amenities nearby before you embark on an adventure weekend getaway. Is there a hospital nearby? What kind of supplies do you need to carry? Prepping in advance makes the trip a breeze.
Related Reading: How Can Couples Do Budget Tavelling Together
2. Play safe
Before looking for active vacations for couples, make sure the adventure sports company that you're holidaying with is certified and their personnel and equipment approved and certified. Life jackets for water sports and other safety gear are a must while making a checklist of safety measurements.
Going on new adventures together sounds exhilarating, but safety always comes first. And if you have even a little doubt about the equipment or staff, back out immediately. There will be more opportunities for you to become the adventure travel couple you seek to be but keeping yourself safe is a priority.
3. Travel light while going on outdoor vacations for couples
A holiday can make it tempting to pack all your leisurewear, multiple changes of clothes, extra shoes, camping gear, etc. However, an adventure trip for couples is not the place to carry 10 pairs of shoes. The smarter thing is to carry only what is needed and items that are light to pack, wash and wear, quick to dry, and multi-functional.
Getting weighed down with baggage is the last thing you want on an adventure holiday. You know this is not the time to wear your best clothes and put on makeup. When you are enjoying the best outdoor vacation for couples, the idea is to let go and make the most of it!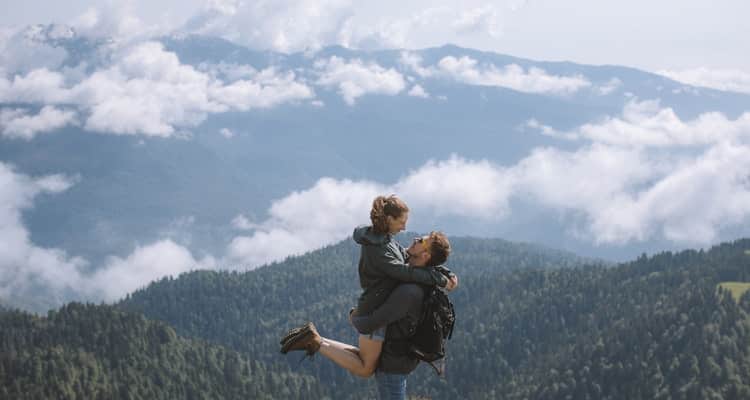 4. Get rest
A lot of adrenaline is going to be pumping through your system while you are on one of the best adventure trips for couples. Find some downtime for the two of you to bond, share how much you're enjoying your experiences together and remind each other how grateful you are for this holiday.
You can't always be rushing and hiking up the mountains. Plan your trip in such a way that you get a full night's sleep and a little break during the day as well. Don't forget to incorporate your meal times into your travel plan.
5. Stay calm
It is important that when situations heat up and things don't go the way they're meant to, you keep calm and don't fly off the handle with each other. Be understanding and patient even if you're tempted to lose your cool. One thing to remember before embarking on adventure vacations for couples is that you need to keep a cool mind. The trip may not unfold according to your planning but you just have to roll with it. Deal with the situation as it comes.
6. Laugh out loud while enjoying adventures for couples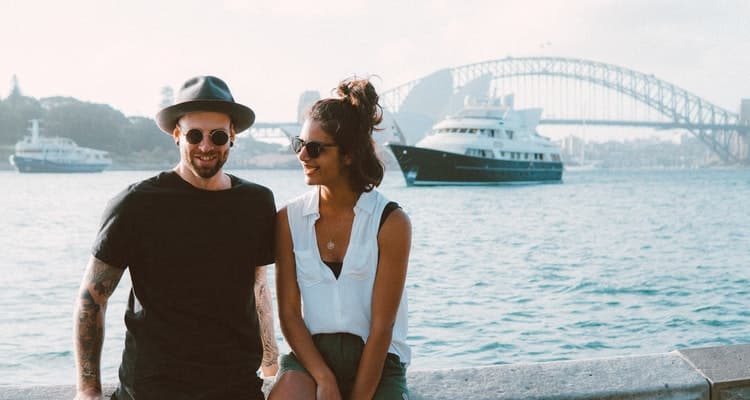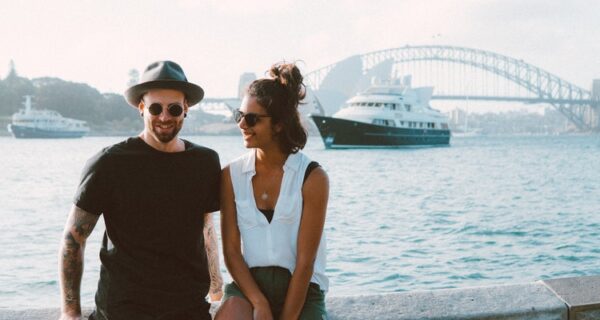 What makes a normal couple turn into the best adventure travel couple? Knowing how to laugh it off even when you are in a scary situation (Read: jumping off an airplane). And always keep your sense of humor handy. No matter what goes wrong, it helps to look at each other and remember that this is just one trip. So you might as well get a few laughs along the way.
7. Capture memories for a lifetime
You can go to one of the best adventure resorts and not remember it after 3 decades because memory fades. So, eternalize those moments through pictures. Capturing your electrifying moments for posterity is crucial so make sure you pay extra for the tour company to click them professionally. After all, you gotta show off on social media that you tandem bungee-jumped or swam with sharks together on your adventure vacation for couples, right?
8. Be grateful
The fact that you've made it through your best outdoor vacation yet and gotten safely home means you have much to be thankful for. Be grateful for the fact that you could afford the time and money for this trip, that you were healthy enough to take it on, and that you made it back alive and happy.
Don't forget to thank each other for the wonderful experience. This will ensure your next travel adventure will be even more fun and probably take place sooner than you expected or imagined.
15 Best Adventure Vacations For Couples
Enough with the tips. Now we jump to the exciting part. What's the point of learning how to be safe on an adventure trip for couples if you don't even have an adventure planned? And that's why we are going to help you plan one! Searching for these best vacation spots for couples was an adventure in itself. So, get ready for a rollercoaster ride of the 15 best adventure vacations for couples to embark on:
1. Climb Mt. Kilimanjaro 
This is the epitome of adventure trips for couples. Nothing deepens a relationship between a couple than crossing something off their bucket list. Climbing Mount Kilimanjaro will leave you with lifelong memories and a friendship that will last a lifetime. Your bond will be stronger than ever once you've conquered something impossible together.
2. Go on a hot air balloon ride in Cappadocia
This is a dream vacation for Instagram adventure travel couple influencers. Cappadocia is the best site on earth to take a hot air balloon flight, and flying above the fairy chimneys is an incredible experience. Flying in the sky with open clouds all around you and the earth below is an adventure you will be talking about for years to come. 
3. Stay at the Churchill Wild 
If you are in search of couples' adventure vacations in the USA, then this is the place for you. Stay at one of the many rustic yet luxury wilderness eco-lodges that dot the Hudson Bay Coast, where you can enjoy the spectacular scenery and animals while staying in comfort and style.
Days at the Churchill Wild are spent on the lookout for polar bears, caribou, black bears, beluga whales, and the breathtaking display of the Northern Lights, which are juxtaposed with the experience of the Arctic's wildlife in an unrivaled way.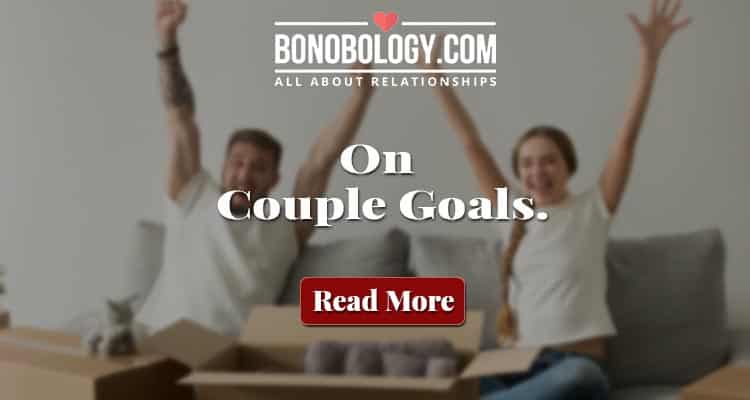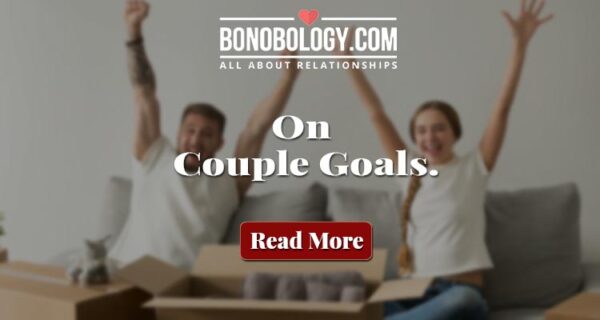 4. Take a safari camp in central Australia 
Outdoor vacations for couples do not get better than this. Enjoy breathtaking sunrises, sunsets, and exclusive safaris. Enjoy awe-inspiring stargazing at night while the resident star-talker points out constellations in the Southern night sky. The camp, which is perched on a remote sand dune, can only accommodate 30 people at a time, providing a unique opportunity to commune with nature.
5. Take a deep dive in the Maldives 
Adventure trips for couples can come with a side of romance. And if that's what you are looking for, then the Maldives is the destination for you. The Maldives is the world's most romantic honeymoon location, but did you know there are plenty of other things to do there? From world-class scuba diving to world-class surfing, island hopping, and parasailing, these activities will add adventure to any couple's holiday.
6. Stay in an ice hotel in Quebec 
At the ice hotel in Quebec, Canada, the guests can participate in cross-country skiing, ice skating, snowshoeing, dog sledding, ice fishing, snowmobiling, and sliding, among other winter activities. Two heated outdoor hot tubs and a sauna are available. Imagine this: Beautiful sky, chilly winds, a hotel made of ice, and you and your partner snuggling after enjoying a day full of exciting activities? Isn't it the ideal adventure vacation for couples? 
Related Reading: Travel For Two: Tips For Planning Exotic Couples Trip
7. Take a safari in Africa 
It's the ultimate bucket-list vacation, and doing it as a couple is the ultimate adventure! There are multiple safaris in Africa and we recommend Kenya or Tanzania as destinations. Seeing the Serengeti or Masai Mara's vast grasslands will remain imprinted in your mind for years to come. Trust us, it is one of the best outdoor vacations for couples. 
8. Witness the Iguazu Falls 
Iguazu Falls are not just one of the world's best adventure vacation places for couples, but it's also stunning, making it ideal for a bucket list couples trip. Iguazu Falls, on the border of Argentina and Brazil, is a UNESCO World Heritage Site that not only offers breathtaking scenery but also out-of-this-world adventures. Take a jet boat excursion to the heart of the falls, where you'll get soaked when the boat passes just beneath the cascade. Cycle through the bush and visit the bird park to observe toucans and parrots. It is high on our list of top things couples should do together.
9. Visit the Blue Mountains Resort 
Not all adventure vacations for couples need to be extremely adventurous. This lovely getaway, just a short drive from Sydney, offers sweet mountain air, stylish guest accommodations, and a variety of outdoor activities. The Luxury Collection Resort Lilianfels Blue Mountains Resort & Spa is located in the Blue Mountains of New South Wales, Australia. A historic estate with lovely gardens, an indoor pool, and only 85 rooms and suites welcome guests.

10. Vacation at the Saffire Freycinet in Tasmania 
Saffire Freycinet in Tasmania is a haven for outdoor enthusiasts looking for environmentally responsible getaways. The hotel has a unique design that merges flawlessly with the surroundings. The views from the hotel are breathtaking, and the spa is really calming. It is the ideal adventure vacation for couples to make memories. It is also the perfect gift for a travel fanatic partner.
11. Visit the Grand Canyon 
This is one of the best vacation spots in the US for couples. The Grand Canyon in Arizona offers a wide range of adrenaline-pumping activities, including hiking and whitewater rafting on the Colorado River. Check out the trekking paths on the North Rim to avoid the throng; the tough North Kaibab Trail is likely to be less crowded. You're allowed to explore on your own, but for the greatest views, consider joining a guided tour in a Jeep, on a mule, or in a helicopter.
12. Hike the Yosemite 
The ultimate couples adventure vacation in the USA is a hike to Yosemite. Mountains, meadows, enormous sequoia trees, and numerous waterfalls can all be found in Yosemite National Park, which is only 170 miles east of San Francisco. Bird-watching and stargazing, as well as snowboarding and motorcycling, are among the many activities available. 
Related Reading: The Ultimate Bucket List For Couples – 71 Fun And Romantic Things To Do
13. Vacation at Lake Tahoe 
It's impossible to overlook the splendor of this lake that straddles the California-Nevada border. The majestic peaks provide some of the best cross-country and downhill skiing in the country, while the crystal-clear lake is perfect for kayaking, canoeing, and boating. There are also a variety of other activities available, such as disc golf, parasailing, hiking, and golf. Try your luck at the casinos or in nearby Reno, Nevada for a different type of pleasure.
14. Rejuvenate at Maui 
From sea kayaking to volcano hiking, Maui, like the other Hawaiian Islands, provides a wide range of activities to get your heart racing. But this is only the start: Admire roaring waterfalls, belching blowholes, and rugged peaks on Maui's northeast coast. Don't forget to spend some time in the water as well. Visit Molokini for a colorful and exotic snorkeling experience, or suit up for a scuba diving expedition into the depths of the ocean. Truly, this is one of the adventure weekend getaways for couples in the USA. 
15. Visit Acadia National Park 
When you are searching for an adventure vacation for couples, this one takes the crown! Upstate New York's mountainous terrain has a lot to offer thrill-seekers. Test your skiing abilities on Whiteface Mountain, canoe through the area's rivers, or climb one of the many rock faces. 
While you're here, make sure to see some of the region's more unusual attractions, such as the Lake Placid Olympic Sites. Mount Van Hoevenberg's Cliffside Coaster and bobsled rides will satisfy your thirst for speed. Then try the Olympic Jumping Complex's zipline to get a taste of ski jumping.
With this, we come to the end of our list of the best adventure vacations for couples. Being adrenaline junkies together means you don't have to chase your thrills solo and can share the excitement while having double the fun. Go on more adventure trips for couples and recapture that electric feeling you enjoyed when you first met.
FAQs
1. Where should a couple go on their first trip?
Do your research on some adventurous vacation spots for couples – places where you can find activities like bungee jumping, rock climbing, skydiving, deep-sea diving, and so on, and pick one that you both feel equally excited about.
2. How do you plan a couple's vacation?
Sit down together and shortlist your vacation spots. Once finalized, look up all the must-do activities at the destination. Make sure all the equipment is safe, and the company you are holidaying with is certified.