Start the lessons for man
Women are more easily bored than you would think. I am sorry, my dear men, to burst your bubble, but under that complying smile is a woman multiplying 13479 by 7689. You do not want her making grocery lists while you talk about the possibility of a second date. So here is an article to save you from all the wrong paths you could take and lose a chance to be with the gorgeous woman who gets bored with mankind oh-too-easily! Let's start the lesson, shall we?
1. Stay mainstream stay single!
And I do not mean to offend Bollywood pop trash by saying that, I will write another article for that. This is for you, my men out there. Women are bored of the men coming out of the same mould prepared by the society. The lamp of the family, the genie too; the man of the house who is unaware of the privilege fed to men through the ages. The man who walks on the traffic side so that the fragile woman does not break at a car's honk, the one that holds the door open, pays the bill every time. The man that will call you a feminist as if it is a dirty word. You guys bore us. Break the mould; we might be interested in the conversation after all!
2. Brag no shag!
Sorry for putting it so bluntly, but man are we tired of the bragging kind! We understand that you have had a tough life of being a man and excelling in your professional life too. We understand the years of fight that you have been put through to finally break free from all conditioning and gender roles and make a life for yourself. We respect your achievements. But we are not here for a TedTalk about the pharmaceutical company handed over to you by your father! We are definitely not interested in how much money you make and where you party every Saturday! For all we care, let us discuss fiscal policy, but please God please let's stop talking about you! Trust me, your woman has already snuggled up in her happy place while you keep rambling about incentives and achievement awards.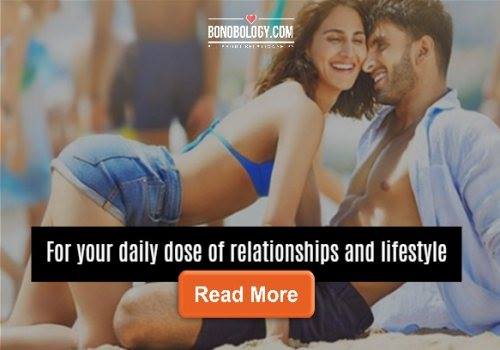 Related reading: Thoughts every man has before proposing!
3. Courtesy
No, I do not mean chivalry. Back off mister! I mean basic human decency of not banging the car door on her foot, offering to share an umbrella as it pours, keeping eye contact! I mean, is it too much to ask for you to be just human? Your woman has already ticked you off if you have been acting like you are doing a favour by going out with her. I understand that you are trying not to be the knight in the shining armour because you think it is derogatory to a woman. Bravo on that, but how about being responsive to her presence and conveying your interest?
4. Cheese? No thanks, I am watching my tolerance!
Enough with the mush, I think mankind has outdone its quota. Stop that unwanted shayaris you had memorised about her moon-like skin, bewitching blush, etc., etc. She is trying hard to keep the puke inside. Unless you are really a poet and want to share your work with her, a peek would be nice. It becomes immensely boring and often revolting to have to wade through all the mushy poetry and cheesy pickup lines to reach the real conversation. If she has given you her attention, use it well, have a relevant conversation. Believe me, she can hold a conversation better than stereotypes have you believe!
Related reading: 5 signs he is ignoring you for someone else
5. Married? Not interested.
The ones married to their phones are the most irritating ones. This new breed of men cannot take their eyes off their bae: their social media feed or just random click baits. There is no end to what could keep him hooked to his phone: could be as bad as Farmville. But whatever it is, a woman does not want to be the other woman in your life when you are so smitten by technology. You have lost the battle even before you have made a move when within the first two minutes you have checked your phone thrice and clicked a selfie. She will congratulate you on your successful marriage and move on. Yes, that is true, my hunchbacked prince.