With technology on your side, how to find out if someone is on a dating site just got way simpler than ever before. The world is at our fingertips these days and with so much information everywhere, tapping in a few words and retrieving data might just be easier than you think.
There might be many reasons you want to check if someone is registered on a dating site or see a hidden profile to know what they have been up to. Maybe you just want to approach a certain person online to check if they are available to date. Maybe you've noticed some relationship red flags recently and want to double-check if your partner might be cheating on you. Whatever your actual concern may be, how to find out if someone is on a dating site is a good skill to know. It always comes in handy.
How To Find Out If Someone Is On A Dating Site?
Dating sites are now basically a mini-virtual party where instead of approaching someone and offering to buy them a drink, all you have to do is swipe right or left. Since the process is much simpler, most single people have been or are on dating sites these days.
If you are curious to check it out, how to find out if someone is on a dating site just got simpler! Running dating site searches without joining one or finding out if your partner is one, cheating on you, is now possible. Here are some ways if you're wondering how to find out if someone is on a dating site. 
1. How to know if your husband is on dating sites? Download these apps
While you can use Tinder and Bumble to date and meet people, you can also use apps such as Cheaterbuster and Social Catfish to find the people on those very apps. The digital media world truly has a solution and a counter to everything. If you want to conduct dating app searches without joining, this is the best and easiest way to go.
Without actually having to register, you can check if your partner is lurking around these dating apps or not. It's not the best way to find someone on dating sites by email free since you do have to pay for the service, but it is definitely the best in the business. Let's look into how this works.
Related Reading: The Ultimate Funny Online Dating Questions
How it works
Social Catfish is truly a game changing app for the world of online dating enthusiasts
To check the Tinder profile of a person, all you must do is plug in their email address or even a picture of the person that you are looking for and leave the rest to Social Catfish
This app has a huge database that it sifts through in a matter of seconds
The app tries to match your information with their own and gives you quick results
Yup, the world of technology has many, many loopholes. Still wondering how to find out if your husband is on dating apps? Try Cheaterbuster. This app is also pretty simple to use. 
How it works
All you have to do is enter the name of the person that you are seeking
This name should be their exact first name and also the first name of their Facebook profile
You may also further mention the age of the person that you are searching for and enter their location as well
Since you know your partner well, you can enter a location that they possibly visit often or you think they might have used Tinder at the last time
If the first try does not work, you may try multiple locations and eventually find them
2. Create a 'stalker' account to find out if someone is on a hookup site
This is one of the complicated but more direct ways of figuring out how to find out if someone is on a dating site. Creating a stalker account of your own can do the job for you, especially when you want to find hidden dating profiles. The easiest way is to jump right into the arena yourself.
Have you been stalking your ex on social media and want to see if they're dating around and are over you? Or you've lately been telling yourself, "My wife is on a dating site, I'm sure of it. But I don't know how to prove it"? In that case, this could be the perfect method for you to try.
What to do?
Use your own name or an alias – either way is fine since you will not be using this account to actually talk to anyone 
Once your profile is ready, zero down the location, age and preferences of your search to match your partner's location and characteristics
Start swiping away until he or she shows up on your feed. Swipe left on all please, you really don't want to end up going down that road yourself
The best thing about this hack is that it can be done on literally every dating site ever. And it might actually be a little fun to see who all are out there
Related Reading: 8 Actions That Say You Tend To Stalk An Ex
3. How to know if your husband is on dating sites? 'Borrow' their phone or computer
If you're truly distressed by your partner's behavior and find yourself asking, "How to find out if my boyfriend is on dating sites?", or even your husband, you will just have to take their things into your own hands literally. And by literally, we mean grabbing their devices and doing a manual search on your own. 
This hack may appear a little snoopy and morally wrong, but desperate times truly call for desperate measures. If you really want to know what your partner is up to, you might have to go through their things. When they aren't looking, you can log into their devices and look through them. 
If you see dating apps on there, you've caught them and there is no greater cheating evidence than that.
What should I check to find out if someone is on a hookup site or dating app?
Look into their emails to check for any hidden profiles. Many dating apps often have lengthy email promotions that can get lost in spam folders
Comb through the spam folder and the trash more meticulously than the actual inbox. If they're smart enough, they really will not leave a trace in their inbox. But you can be smarter than that and look in the right places
Check their browser history. A lot of times, people do not actually download the app but hop onto dating websites. By going into their history, you can see what activities they've been up to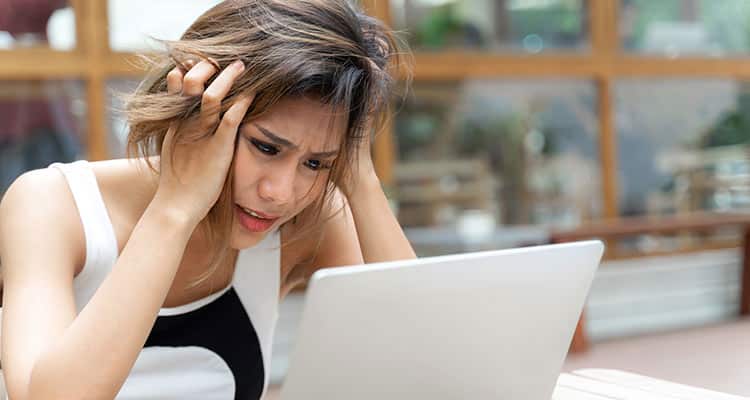 4. Get a monitoring program to find out how many dating sites someone is on
Technology truly has changed the world by leaps and bounds. This is a bit of a stretch but if you have anything to worry about at all, you'll know with this trick for sure. Yes, you're taking a snoopy route once again but this will give you the best results in no time. By installing a computer monitoring program, you can view and understand your partner's computer and online activities and even find hidden dating profiles.
Related Reading: Are You Being Accused Of Cheating When Innocent? Here's What To Do
What to do to find hidden dating profiles of your partner?
Download and install the monitoring software on their PC
The only real challenge is hiding the program on their device. The program should not be located in an obvious or visible folder on their device. You must hide it carefully within desktop icons or in unnecessary folders
You can also try to hide it in a way that it acts like a background app
Another challenge is that the program has to be running for it to work properly. So when they're not around, log into their device, turn on the program and then casually leave it be
Come back to the device and check what has been recorded
This method is a little tricky and there is a chance you could be caught but it really gives you the evidence laid out on a silver platter. It records chat conversations, emails and browser history. The best part is that you have to be no computer nerd to hack this. 
5. Use their phone number and email to find someone on dating sites by email free
A lot of dating apps require one to link the user's phone number to their profile and account. If it is not one's phone number, it could be their email address. Yes, this is one of the ways to find someone on dating sites by email free. You can even succeed at finding a dating profile by phone number. Yes, you need access to both your partner's phone number and email.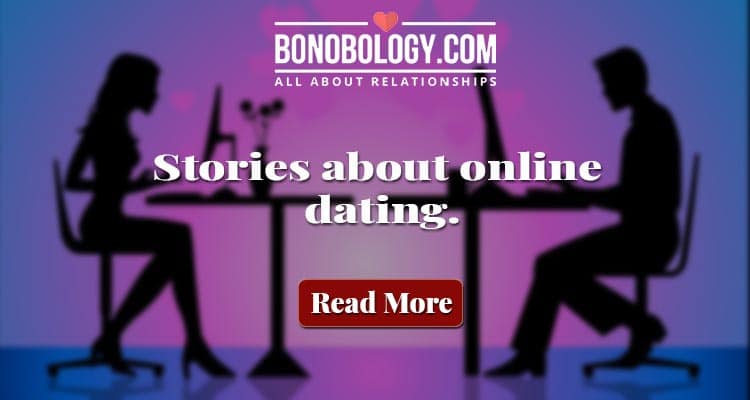 The key to how to find out if someone is on a dating site lies in checking their peripheral activities and notifications. This can also help you find out how many dating sites someone is on.
What to do to check if my wife is on a dating site?
Download the app, try to log in using their phone number or email. Chances are you will get the password wrong
In that situation, the app will send a login verification code or an OTP to that person's phone number or email inbox
If you have access to either or hear an OTP notification on your partner's phone, your work is done here and your partner is busted
To know if someone is registered on a dating site is no child's play but is not a tightrope walk either. Make sure that your concerns are valid and you are not just performing a blatant misuse of trust. Before you start understanding 'How to find out if your husband is on dating sites?' do sit down and evaluate whether you really need to use the above methods or if you're just being paranoid. Be calm, composed and focused in your approach too. Put your mind to it and they will not be able to get away with it this time. 
FAQs
1. How can I find out if my partner is on a dating site?
There are lots of ways. You can either do it manually by snooping around their devices or by creating a pseudo account yourself. If you want to do dating site searches without joining, we suggest you download apps like Social Catfish or Cheaterbuster that can give you the answer in minutes. 

2. Can you see who is on dating sites without signing up?
Yes! There are many online websites and services that can help you find dating profiles for a minimal amount. Moreover, you can also play a little dirty and keep a tab on their browser history, emails and online activities.  
3. How can I see hidden profiles online?
If they're hidden, your task becomes a little bit tougher. But it's okay. You can use the many online services like Buzzhumble or Spokeo to check if their profiles exist or not. 
Teenage Dating Apps – 9 Dating Apps For Under 18
The Best Online Dating Advice For Men & Women
10 Best Dating Apps For Relationships In India