Statistics point out that 75 million people use Tinder every month. Since Tinder is one of the most popular dating apps, most people use it at some point in their online dating journey. Not only does using Tinder make dating easy, but it also makes cheating more feasible. You will be surprised at the number of committed people using Tinder. So, if you're wondering how to find out if someone has a Tinder profile, we have some hacks for you. 
7 Hacks To Find Out If Someone Has A Tinder Profile 
A Reddit user wrote, "I saw on our mutual bank statement (online) that my husband of 21 years has PAID for Tinder. Last month he had the plus (15$) plan. This month he got the gold plan. I am beside myself. I got a burner phone and am attempting to find his Tinder profile but haven't seen anything. Is there any way possible to find it??"
Are you also wondering how to find out someone has a Tinder profile? Or if your partner/romantic interest browses this dating platform or the many alternatives to Tinder? Finding out that your partner or the person you've been dating is still active on Tinder is a lot different from finding your real-life crush there and swiping right on them. The former can be a hurtful, confusing discovery. You came here for answers and clarity, so let's help you find them. Sit tight! Here are 7 hacks to find out if someone is on Tinder:
1. Have an honest conversation
Good communication is the greatest of all hacks! If you're looking for tips on how to find someone on Tinder by name because you suspect your partner is secretly using it, we strongly recommend that you have a conversation about it before you go snooping around behind their back. When you talk to them, instead of leading with accusation, approach the conversation calmly. Here are some things you can say:
"I have a feeling that we are drifting apart. Is that making you want to seek a connection outside of this relationship?"
"Are you an active Tinder user? I'd like to hear your side of the story."
"Do you consider online infidelity as one of the types of cheating?"
2. Use spy apps to find an active Tinder profile 
One of the most effective ways to find if someone has a Tinder profile and has been actively using it is to rely on third-party apps like mSpy. This powerful monitoring app has a dedicated Tinder monitoring feature that lets you track a person's activity on the dating app and view all their chats discreetly. mSpy allows you to see who your partner matched with on Tinder, read their incoming and outgoing texts, and monitor their shared photos/videos, helping you gather ample evidence of their infidelity. Through this application, you can also track correspondence in almost all social networks, as well as the user's location.
Likewise, if you're wondering how to find someone on Tinder by phone number, this Reddit user has the answer: "Go to Social Catfish's Tinder lookup search bar and type their name and age." You can also find people by their phone number and even conduct an image search. You can also use sites like Spokeo or Cheaterbuster to check Tinder profiles. Just follow these easy steps:
Provide the exact first name of the person you're looking for (the name mentioned in their social media profile)
Add the age of the person
Navigate a virtual map to enter their location (that you believe they frequent)
If your first search is unsatisfactory, you can try two more different locations to search for profiles
3. Search Tinder 
Can you look up someone's Tinder profile? Yes, just ask a trusted friend who uses the Tinder app to help you out. If that's not an option, join Tinder yourself even if you are not interested in dating. If they have an account, there is a good chance you will come across their dating profile if you play your cards right:
Create an account by entering your phone number and the verification code
Be specific about details like age, gender, or distance (alter them if you need to) to improve the odds that the person you're searching for appears as a match
Swipe left until you find the person
Do not swipe right unnecessarily
4. Change the location settings
Still looking for tips on how to find a user on Tinder? If your search hasn't yielded results yet, chances are that your location might be a little off. Perhaps you do not know the actual specifics of where the person resides. Interestingly, there are many other apps available online that can help you change your own phone's location. Here's your guide:
Once your own GPS shows a different location, set it to the one you think is closest to the person you are searching for
Set your new location to a place that the person frequents or lives in
Reduce your own radius to only about two miles or so to weed out the unnecessary options
This way, you will only see options closest to your range. Since your area is already the same as the person you are seeking, you should be able to find them in a jiffy. If you are willing to go the extra mile, Tinder Plus and Gold can help you get a Tinder Passport using which you can swipe anywhere in the whole world – one of the reasons why many people still consider Tinder to be the best dating site.
5. It's time for a Tinder username search 
How to find out someone has a Tinder profile just got much easier. Turn to search engines to help your cause. Thanks to the digital footprint every online activity leaves, these can be a great tool to find out if your boyfriend is flirting online with other girls or your girlfriend is looking for matches on dating platforms, or your spouse is cheating online. Here are your options:
Open the Google search bar and simply type: site:tinder.com [name]
Open Google Images and drag their image on the search bar (if you're using a phone instead, use Google Lens for Android/Apple)
Instead of a Google search, type a URL that looks like this: tinder.com/@name (in case you guess the username they'd choose)

6. Check their Facebook profile
Some people connect their social media accounts with Tinder. Looking for tips on how to find out if someone is on Tinder through Facebook? We'll give you everything you need to know:
Take a close look at their Facebook profile and try searching for the Tinder icon
They're unlikely to make the mistake of letting the Tinder icon be publicly visible on their profile
However, it's a mistake one can make and so, you can just have a look at their profile, it's free!
Related Reading: How To Find Out If Your Partner Is Cheating Online?
7. Check their phone/computer
Can you look up someone's Tinder profile? Why go through the trouble of figuring this stuff out if you can just check their devices? Yes, we know it's a toxic way to cope with the fear of being cheated on. But if you've tried everything, this can be your last resort:
Look for the Tinder icon on their home screen or the list of apps installed
Look for tinder.com in their search and browsing history
Look for a Tinder code SMS (whenever you register/log in on Tinder through your phone number, you receive a verification code)
How To See If Someone Is Active On Tinder
How to know the last time someone was active on Tinder? Think about it, how awkward would it be if you confronted your partner, only for them to give you proof that they haven't even opened the Tinder app in ages? You'd be wishing you never even thought about how to find a user on Tinder in the first place. To avoid a faux pas like that, here are some tips:
1. Recently active symbol
If someone is active on Tinder, a green dot appears right next to their profile photo. You won't see when they were active or how long ago, but the green dot signifies they've opened the Tinder app at least one time in the last 24 hours.
So if your partner says they swear they haven't opened Tinder in forever, just take a screenshot of their dating profile (by the way, Tinder doesn't notify the other person of screenshots being taken) and show them the green dot next to their name. This is one of the sure-shot signs they're cheating, or at least micro-cheating.
2. Change in profile
After all, Tinder profiles don't just change on their own. So if you see a change in his/her bio, photos, or even the location, your intuition was right. Granted, you'll have to keep in mind what their profile looked like prior to the change. To make this easier, you could just take screenshots of their profile and compare to see if it's been changed recently.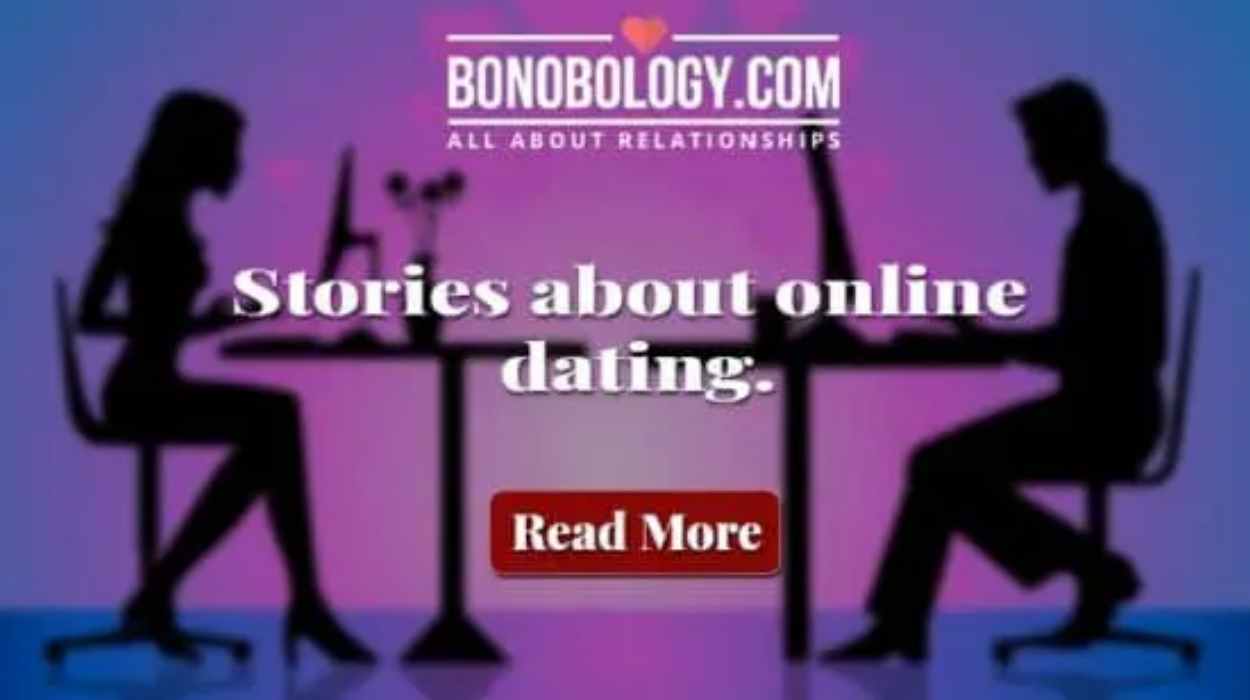 3. If you've been unmatched
If you're scrolling through your list of matches, trying to find this person and you can't seem to locate them, it means you've been unmatched. The very fact that they unmatched you means that they must have had to open Tinder to do so, which, in turn, could be an indicator that your partner is cheating on you.
Key Pointers
If you can't open profiles on Tinder, try searching social media accounts
If you want to know how to find out if someone is on Tinder through Facebook, checking for the Tinder icon on their FB profile is your best bet
You can make Tinder profile search more effective by using third party apps
To know the last time someone was active on Tinder, look for the 'recently active' symbol on their profile
The best part is you can also search match profiles without registering
Before going down the rabbit hole of snooping around, just have an open conversation with the person
If this hasn't gotten your detective hat on, we don't know what will. Now that you know how to find out someone has a Tinder profile, there's nothing stopping you from becoming the next Sherlock. A word of advice, if you're trying to find someone on Tinder, going the old-school way and talking to them about it is always the better choice.
FAQs
1. How to read profiles on Tinder?
To use your Tinder account effectively, swipe right to like a profile and swipe left to dismiss. If you like someone and they like you back, you have a match; you'll receive a notification, and you can talk to the person in your messages. You can also stalk their social media accounts to gain more information on them.
2. How to tell if someone is fake on Tinder?
If their profile is missing a bio, occupation, or other basic information. Or if they cannot be found anywhere on social media. Or if they want to move the conversation off Tinder immediately (that's one of the don'ts in Tinder etiquette). Lastly, if they seem too good to be true.
3. Can you have more than one Tinder account?
Yes, as long as you have two phone numbers, it's easy enough to set up two Tinder accounts.
4. How to find someone on Tinder by phone number?
Make your Tinder profile search free of cost by using third party apps like Social Catfish, Cheaterbuster or Spokeo. If you want to know how to find someone on Tinder by name, you can try a Google search or URL search.
5. How to find someone's name from a picture?
For an image search to check Tinder profile, open Google Images on your desktop and drag/drop their image on the search bar (if you're using a phone instead, use Google Lens for Android/Apple).