As ex-lovers, we have an innate need to feel vindicated by finding out that our ex is miserable without us. In this pursuit, we make use of all resources, including technology, to stalk an ex. As much as you want to get over him/her, the 'out of sight, out of mind' technique does not always work.
Even though you may have no intention of getting back together with you ex, a part of you finds it hard to let go. When you're stuck in the 'can't have them, can't forget them' loop, keeping tabs on their lives seems like the next best thing to do.
Are they seeing someone? Have they moved on? Do they miss you? These questions keep whirling in your head. So, if you have been wondering 'why do I stalk my ex', especially if it's an ex you want nothing to do with again, the answer is curiosity. That said, it isn't a healthy tendency.
Let's pay close attention to what constitutes as stalking an ex before we tell you how to stop stalking your ex.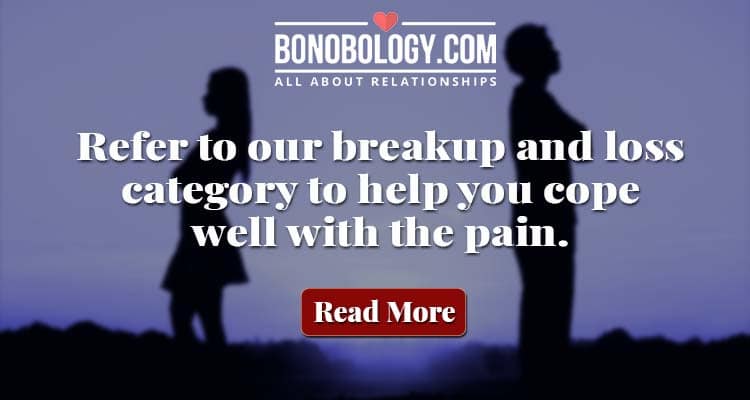 8 Actions That Indicate A Tendency To Stalk An Ex
You may have sworn to follow the No Contact Rule to get over your ex, but despite this strong resolve, there are bound to be moments when you miss having them around. Or they may have been long gone from your life, but you still tend to think of them now and again.
In such moments, it is natural to be overcome with a desire to get a sneak peek in your ex's life. Thanks to technology, doing that is easier than ever before. It takes one search to get all the dope you need on the goings-on in their life.
So what qualifies as stalking? Pay attention to these 8 actions that indicate a tendency to stalk an ex, and if you can identify with them, you, my friend, are guilty AF:
Related reading: 90% of young people today are involved with their exes
1. Checking their social media
Stalking your ex on social media is one of the simplest ways to keep track of their life. But one that you must be most wary of, as it can become addictive. After I broke up, I was checking my ex's updates throughout the day. It had become an obsession for me.
I was checking his Facebook, LinkedIn, Twitter, etc. every now and then. As much as I wanted to forget about him, social media channels did not help me much to accomplish this. Finally, one fine day, I asked my friend to change the passwords of my Facebook and Twitter accounts and asked her not to share them with me.
It has been more than 6 years now that I am not on Facebook anymore. As for Twitter, I had to resume for work-related tasks.
Social media sites can become your foes when you want to get your mind off your ex.
2. The block-unblock WhatsApp routine
Block them and then unblock them to check the last time they were seen online, and checking out their status updates does not help much in forgetting your ex. After having quit social media for the longest period of time, I always kept stalking him through WhatsApp.
Checking his profile picture and sometimes even messaging him and then deleting it, made it even worse. It reached an extent where I finally deleted his number from my phonebook. Luckily enough, I did not know it by heart. So there was no going down that road again!
Related reading: Don't text your ex – Messaging is the easiest trap to fall into!
3. Asking mutual friends for updates
Mutual friends are a time-tested way to stalk an ex. If you have common friends, then you are surely going to get invited to social gatherings where even he/she is there. While we have the choice to not show up, our inner voices shout out to us to go. It's a chance to find out how they are doing after the breakup, how they look, and if they're dating someone new.
Besides, you can always fish for details about your ex's life in conversations with your friends. Even when you know it makes them uncomfortable, it is so hard to resist a subtle mention here, a vague question there. Amirite?
4. Keep in touch with their folks
My best friend, Abhijeet, with whom I studied in London, was dating a Bulgarian girl. After graduation, she even came to India and stayed with his family for a brief period of 3 months. While the family was aware of their relationship, they were contemplating whether to continue or not.
She decided that she was not going to invest more time into a relationship which did not have a future. However, she kept in touch with his parents and would regularly Skype them. Abhijeet was not very comfortable with this, because his parents were forcing him to make a decision quickly about getting married to her.
She was stalking him in the most innovative yet creepy way possible.
5. Setting your routine to match theirs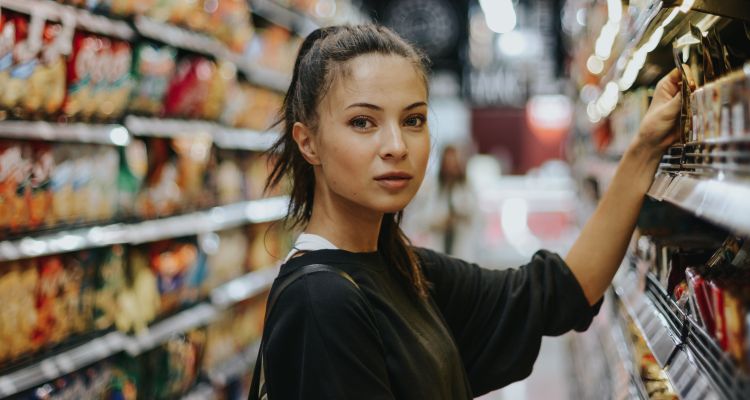 If you live in the same city, setting your routine to match theirs is one of the most predictable ways of stalking your ex in person. Let's say, you know they go to buy groceries at a particular store every Sunday morning, so you end up there too around the same time when your ex is likely to be around.
And when they spot you, you feign total surprise, and try to make small talk to get a sense of how they're doing.
Take the example of Preeti, who is a runner. She used to run on the hillocks (called "tekadi" in Marathi) of Pune in the evening, where often her ex would be seen. She started going to the tekadi at times when he would go for his jog.
Often she would find him there, but she would pretend that she had not seen him and continue running with her earphones plugged in.
Related reading: I sent in my resignation because I couldn't bear to be next to him any more
6. Follow them around to a new city
This is creep level 100 when it comes to stalking your ex in person. If you're ready to uproot your life and follow a person with whom you have no future prospects, it points to an unhealthy obsession.
Mark was dating a girl for six months and then they decided to split. The girl moved to a new city. A few months later, Mark resigned from his job in to relocate to the same city. When I asked him about his decision to relocate he said that he wanted to be sure that there couldn't be a future with her even after breaking up, by finding out if she was happy or miserable without him.
As if stalking your ex on social media was not enough, he decided to uproot his reasonably comfortable life only to start everything from scratch in a new city.
7. Mystery calling
In the age of smartphones and caller id apps with a database running into millions, this may be a little hard to pull off. Besides, this way to stalk an ex is pathetic and creepy all at the same time.
But, as they say, where there is a will there is a way. For instance, Sally and Will broke up after a long relationship of two years. Sally could not resist hearing her ex's voice and would have her friends give him calls and put the phone on speaker.
She would often make judgements from the tone of his voice if he was happy, sad or indifferent.
8. Creating a fake profile online
This is the pinnacle of stalking your ex on social media but people are willing to go to such lengths just to keep tabs on their former lover's life. I have seen people create fake profiles on Facebook and add their exes as friends to keep track of their life's happenings. Often you'll see people create profiles of the opposite gender to divert suspicion.
Related Reading: 11 Practical Tips To Get Over Someone Fast
How To Stop Stalking Your Ex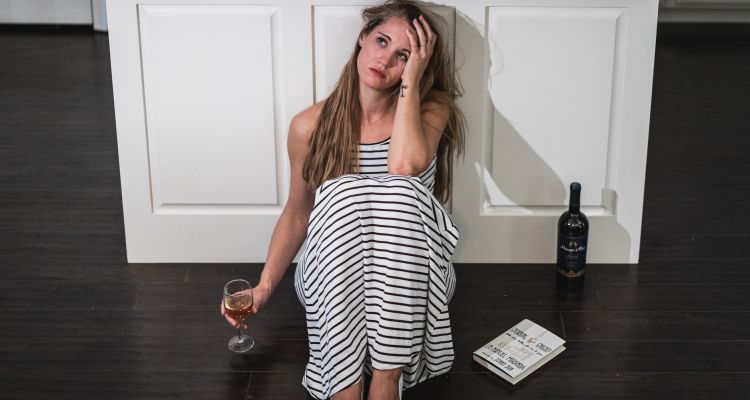 To detach yourself from an old lover is not easy any longer. If you're not over them, you will find ways to get back into their lives somehow and stalking helps you understand where the most opportune opening may lie. Even if you're over them, it gives a sense of pleasure in a very sadist way to know if they have not moved on yet.
While stalking an ex may be commonplace, especially in today's technology-driven world, it is certainly not healthy. So, if you grapple with questions like 'why do I still stalk my ex?' or 'why can't I stop myself from stalking an ex?' we're here to help.
Here are some fool-proof tips on how to stop stalking your ex that will put an end to this loop you're caught in:
1. Go on a deleting rampage
To stop the tendency to stalk an ex, you have to erase their presence from your life. Delete their phone number, email, unfollow, unfriend and block them on social media. And also delete all your pictures, if any, from your own social media handles. Those 'memories' update can hurt like hell and make you spiral down the stalking hole all over again
2. Seek tough love
Instead of feeling miserable thinking 'why do I still stalk my ex?', lean on a trusted friend for help. Ask them to dole out some tough love whenever you're falling back to your old patterns. You can even ask them to take over your social media and share only the relevant stuff with you until you can let go of the urge to keep tabs on an ex's life.
Related Reading: 10 Signs He Is Still In Love With His Ex
3. Set up a stalk jar
If you live with a friend or a roommate, ask them to set up a stalk jar for you where you put a $10 bill every time you stalk your ex. If you live along, you can do this by yourself. But remember to be honest. Once you feel the pinch in your pocket, stalking may not seem so appealing after all.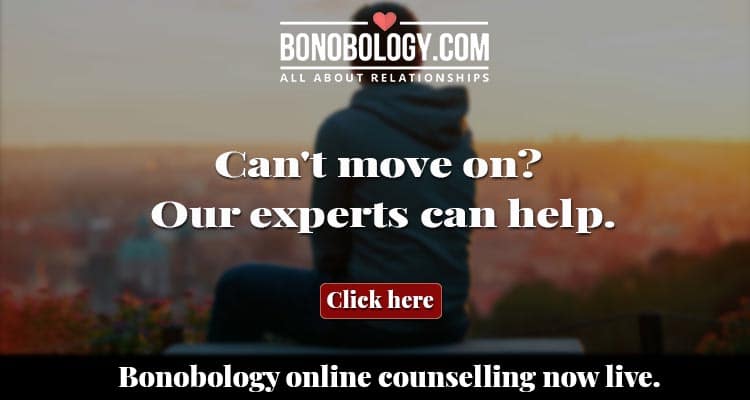 4. Keep yourself busy
We tend to stalk an ex because losing a relationship means losing an important part of your life all of a sudden. To fill that void, keep yourself busy. Throw yourself into work, follow a new hobby, reconnect with friends – do whatever it takes to keep your mind off that person you've just had to let go of.
5. Get back on the dating scene
While you shouldn't rush into dating after a breakup, it doesn't make sense to live in the past too. Once you've taken the time to grieve your relationship and process all the hurt and angst, put yourself out there. The prospect of finding someone new will take your mind off you ex.
FAQs
Is it good to stalk your ex?
No, it is not healthy to stalk your ex.
Why you should never stalk your ex?
Stalking your ex, especially if you do it excessively, keeps you trapped in the past. Besides, you may come across as needy and desperate.
How do I stop stalking my ex?
You can start by erasing their presence from your life, leaning on a friend for support, keeping yourself busy, and ultimately, getting back on the dating scene.
Why you shouldn't look at your ex's social media?
Looking at your ex's social media can bring back the feelings of hurt and anger, and undo any progress you've made in moving on