We're already aware of Tinder, Bumble, and OkCupid, and how they have taken the world of online dating by a storm. But dating apps for under 18 is a topic that is less talked about, and with good reason. Perhaps the whole debate around the safety of such dating or friend-making apps for younger users makes one wary of finding their teen cousin or child popping up on these platforms. 
But things are changing by the second and kids these days are smarter than before. It's the 21st century and youngsters are allowed to have their share of fun too, as long as basic safety precautions are met when it comes to dating apps for teens. So, if you are wondering, "Do 18-year-olds use dating apps?", a huge surprise is waiting for you.
According to the data provided by Pew Research Center, 24% of American teenagers with dating experience have dated people whom they met online. Not everyone who is supposed to be in your life can be your desk mate from seventh grade biology or a family friend you see on those monthly fishing trips. These dating sites for minors are a great way to meet people and have newer experiences. The online space is its own world and teenagers are here to take over!
11 Dating Apps For Under 18 – To Find Friends Near You And From Around The World 
Kids, as long as you're being safe, honest, and careful in these online spaces, there is no reason you should not try your hand at the best dating apps for under 18. Parents will be concerned, and as adults with a generation gap, they might ask you, "What do 18-year-olds look for in a dating app?" Be patient with them and make them understand how creating identities online helps you network, have a good time, and meet like-minded people at the very least. 
For instance, Hannah joined Yubo, the best dating app for 18-year-olds, a couple of months ago after her first breakup with her high school love, Baz. Two months on the app, and Hannah already has so many friends she enjoys talking to after school. Hannah says she's had a fun time getting to know these people, which has distracted her enough to stop feeling sorry for herself after her breakup. What she's most excited about is having close friends all around the world without even leaving her room. 
So, if you're thinking about your foray into the dynamic world of online dating and Tinder's age policy is ruining your plans, don't fret. Use these free dating apps for under 18 that are designed for a young Gen-Zer like you. And since these apps are specifically tailored for a younger audience, they are mostly pervert-free. Make sure you inform your parent(s), meet new friends in public places, and hide private details. This list of best dating apps for under 18 will make sure you have fun without being at risk. But remember to be careful about whom you talk to anyway.
1. Yubo – As safe as it can get in dating apps for under 18
What is the safest dating app or one of the best meeting apps for teens? Yubo, formerly known as Yellow, is known for its focus on helping youngsters to get out there and 'meet new people.' It is more of a social community for people to get together online via live streaming. Starting with the age of 13, going all the way up to 25 – If you're in this age bracket, you can find a place for yourself here without a problem.
The best dating apps for teenagers in the U.S. have adequate mechanisms for security. To make things safe, parental permission is essential when creating an account so you know there's no funny business going on. In fact, to keep the kids safe from stalkers, the Yubo teen community is separated from the adult community on the app.
Yubo is known for its live streaming feature and the absence of the concept of 'likes' and 'followers.' Also, Yubo uses face recognition and age-estimation technology while signing up. It uses reverse image search on uploaded photos to see if you stole the images from the internet to create fake profiles.
Yubo features
Unlike other 'under 18' websites, Yubo offers a live streaming feature that can be viewed by any user of the platform
You can purchase Yubucks, their in-app currency, to boost the visibility of your profile and videos
As one of the best flirting apps for teenagers, it has a swiping feature like Tinder to make the first move and complete a 'match'
For first time users or shy people, Yubo introduced a feature to turn off the camera and microphone while starting a live stream
Available on: The App Store and Play Store
Paid or free: Free to download but one can avail of a premium subscription
Related Reading: 21 Best Tech Gifts For Teens – Cool Gadgets And Electronic Toys
2. Skout – A small community
This is one of the dating sites for under 18 that has a pretty limited user base. One has to be 17 or above to be able to register on Skout and wiggle into this little circle of young adults. This is a location-based app that works like other adult dating apps where you try to match with people in your proximity. A prequel to Tinder, one can say.
With fun features like 'Shake to Chat' where you can match with people who are shaking their phones at the same time or travel features for when you want to start online flirting with someone in a different city, this app keeps you hooked and helps you meet a variety of people. Best of all, it's one of the free dating apps teenagers can use! But some exclusive features can be availed only on the premium account, which costs $9.99 a month.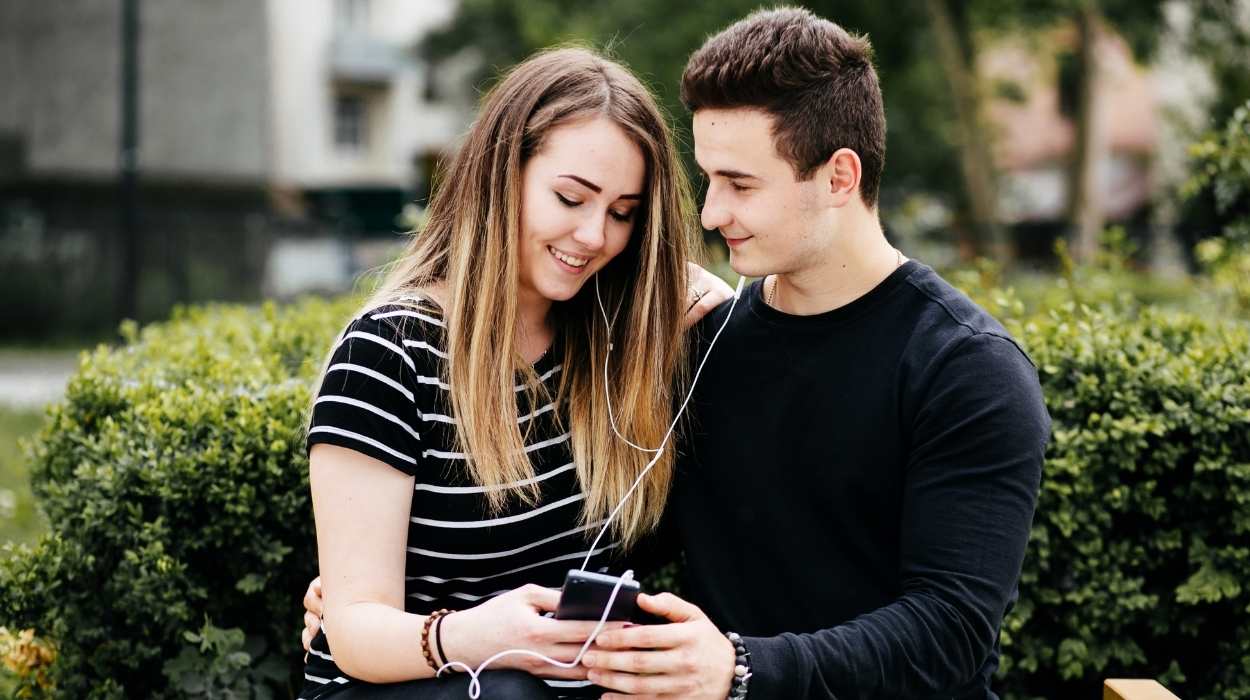 Skout features
One of the free dating websites for 18-year-olds which also comes with a broadcasting feature like Yubo
You get to meet new people filtered by preference and distance
The super fun Backstage feature lets you cover your pictures and give other members a chance to unlock them
What do 18-year-olds look for in a dating app? If your answer is friendship, teen meetups, and expanding your social circle, Skout is tailored for you
Available on: The App Store and Play Store
Paid or free: The basic app is free but one can upgrade to Skout+
3. MyLOL – The no. 1 teen dating site
If we're talking about only dating apps for under 18, the list will always be incomplete without MyLOL. At one of the top places for teen dating, MyLOL was originally a free website meant to connect teenagers with others around the world. Boasting features that make it all the more exciting to visit, we highly recommend that you give this one a shot. With integrated chat, you can use it to interact with groups or message someone privately.
Moreover, what makes this online dating app for 16-year-olds unique is that it guarantees an absence of adults since it is only for users in the 13–19 age bracket. So, if you're looking for dating apps for college students or want to start dating in college, MyLOL is the wrong place for you because behind these doors, only the young get to party. 
MyLOL features
As one of the best under 18 dating apps, it's a space to make the first move and meet like-minded people of your age from around the globe
Chatting and sharing pictures with people are the obvious features that come with this app
Unfortunately, MyLOL doesn't have a scam-detection system
It offers a friendly place but is not an ideal place to look for serious romantic relationships
Available on: The App Store or Google Play
Paid or free: Free but one can avail of a privileged membership
4. CrushZone – For fun games and teenager meetups
Is there a dating app for under 18? CrushZone is a free teen dating site that is also mobile-friendly and has a fantastic interface for adolescents. But what truly makes it stand out is that it's not just restricted to individual interaction, but is like a free community forum that you can log onto. And the other great thing apart from the fact that it is a dating app for minors? There are people from all over the world here, who are only a click away from you.
Online dating for teens is getting more interesting by the day. There are engaging subject threads where users publish and speak to one another about everything, from what they're shopping to who their favorite artist is. Such under 18 dating sites also make it easy and quick to share photos and talk to other users, in order to date online successfully and not pay a dollar. 
CrushZone features
CrushZone is very welcoming to people from all sexual orientations
You can play some fun online games or enter a video chatroom with other members that helps teens match
One of the known under 18 websites for teen meetups, CrushZone is a legit platform functioning well for many years
It also offers a group chat feature, so you can join a session and engage in interesting conversations
Available on: Not a mobile app but one can use its mobile-friendly interface by logging onto the web
Paid or free: Free
Related Reading: 23 FaceTime Date Ideas To Strengthen Your Bond
5. Teen Dating Site – Play 'Hot or Not'
With the quickest registration procedure, Teen Dating Site is among the most popular free dating apps for under 18. With a Hot or Not game and easy photo upload, this interactive space is a great way to make new friends. The user-friendly interface of Teen Dating Site is what makes it one of the best dating apps for 16-year-olds.
This teen dating network allows you to meet all sorts of people. One can either log onto the web or download the app on Android for free but sadly, you might not find it on the App Store.
Teen Dating Site features
The signup process on the Teen Dating Site takes only a few minutes
You get to send and receive free messages and pictures and start video chats to interact with new people
The most fun part is that you can play Hot or Not
There is a message board feature to post content for everyone to see
Available on: Google Play
Paid or free: Free
6. AlloTalk – Explore the fun of chat rooms
Among the teen dating websites, AlloTalk is a fun website that has multiple teen chat rooms for you to explore and hit it off with some very interesting people. One can connect and make new friends and also find people with the same interests and hobbies as you. From books to movies to philosophical interests, there's a corner you'll find for yourself.
There are abundant group chats for one to be a part of but once you have built a friendship or started a cute little romance, you can indulge in a private chat to get to know them better. AlloTalk is a very safe online community and is completely free but, sadly, there is no app yet. However, you can log on to the website anytime you want.
AlloTalk has a neat and clean design with an interface that's fresh and intuitive. There is no need to register to use the guest mode. Also, this teen dating website has a huge variety of emojis, emoticons, and stickers that are constantly updated from time to time.
AlloTalk features
AlloTalk is amazing for both serious relationships and casual flirting
It the best dating app for 18-year-olds to stay safe online and maintain online safety as a priority
You can invite new people to have a conversation and join live chats
The messaging experience on such under 18 dating sites is enhanced by funny stickers and emojis
Available on: Only available on the web
Paid or free: Free
7. Teen Chat – If you're looking for better LGBT dating apps for under 18
Is there a dating app for under 18 to meet people? Teen Chat or teen-chat.org is undoubtedly a top dating app for under 18. A friendly environment that is fully moderated, teen-chat.org is similar to AlloTalk in function. You can either register on the site or log in as a guest, and get talking to other people your age around the world for free. 
There is a team in place that screens the posts and messages exchanged through group chats on this teen dating website. The chat rooms also come with strict rules and dating etiquette that one has to follow or you could get banned on this dating app for minors. Teen chat is also famous for being one of the LGBT dating apps for under 18.
Online dating for teens is becoming more inclusive than ever! There are lots of teen rooms for the LGBTQIA+ community that you can avail of. This is definitely one of the best free dating apps for under 18 that you should try today.
Teen Chat features
If you are looking for free dating websites for 18-year-olds, try Teen Chat today
You can join and use this online teen dating app as a guest without actually registering for it
It offers free and safe chatting options to meet new people, help teens match, and make friends
Available on: Only available on the web
Paid or free: Free
Related Reading: 30 LGBTQ Books You Should Read In 2023
8. Teens.Town – One of the most popular teenage dating apps
Often considered as the no. 1 teen dating site, Teens.Town can create a really personalized space for you. It uses an effective algorithm to match you with those with similar interests such as yours. In fact, it even prevents certain members from contacting you so that you are not barraged with requests from people you might not be interested in. How convenient is that?
Sadly, it lacks a mobile app but has an impressive web design that can be accessed on one's phone. They also consider themselves the safest which is what makes it one of the most popular teenage dating apps. Go to town with this one as it definitely sounds like one of the best free dating sites for under 18 that your parents will allow you to be on.
Teens.Town features
Teens.Town follows strict privacy and security protocols to offer you a safe virtual environment, potentially free of sexual trauma
The website doesn't display any adult content
You can send virtual gifts to start a conversation with a potential love match
They have an online gaming section to keep you entertained
Available on: Only available on the web
Paid or free: Free
9. Coffee Meets Bagel – For meaningful matches
Coffee Meets Bagel is an online dating site tailored for young adults seeking meaningful connections. Unlike the swiping frenzy of some other online dating apps, Coffee Meets Bagel focuses on quality over quantity. Its unique approach to matching allows mobile users to cross paths with a limited number of curated matches on social media each day, based on their preferences and common interests. This reduces the overwhelming nature of endless swiping, if that's something that makes you feel uncomfortable on social media platforms.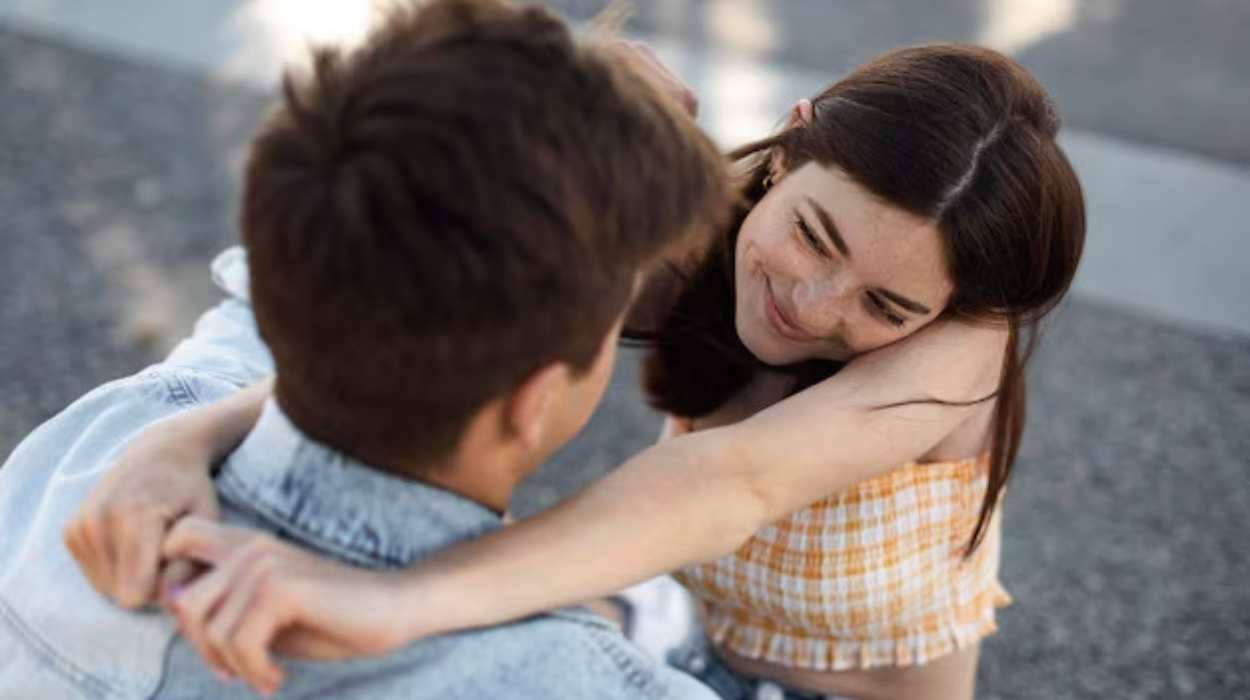 Coffee Meets Bagel features
It sends a daily selection of potential matches, known as Bagels, which are handpicked by the app's algorithm based on similar interests and preferences
It sends a limited number of matches each day, encouraging more focused and thoughtful interactions
The Discover section allows you to view extra profiles that may be of your interest
As one of the best dating apps for young adults, it offers fun and engaging ice breaker questions to help initiate conversations between matches
You may showcase your personality through detailed profiles, including prompts and information about your interests, values, and lifestyle
You may put your best photo forward by crowdsourcing opinions from the community about which photos are most appealing and authentic
It uses a virtual currency called Beans that can be purchased or earned through various activities. These 'beans' can be used to unlock additional features, such as sending a second chance to a missed connection or viewing mutual friends
It places a strong emphasis on user privacy and offers features like Snooze Mode which temporarily disables the profile, and Open Sesame which allows users to reveal their profile to mutual friends
Available on: The App Store and Google Play
Paid or free: Free but one can avail of a privileged membership
Related Reading: Finding Real Friendship Online
10. Kik – Meet other teens with same interests
How old do you have to be for dating apps? Are there dating apps for minors? What are the best high school dating apps, or places to meet teenage guys? Here's your answer: Kik! Kik, a social media messaging app for 13 years or older, is one of the most popular dating apps for teenagers and young individuals. Its unique features make it one of the best socializing apps.
Kik features
'Matcher' and 'Match & Chat' are tools that enable users to view other people's profiles and express interest by liking them. If the interest is mutual, a match is created, and you can start a conversation
The 'Flirt!' feature on this online dating site helps users narrow down potential matches by filtering them based on chosen age ranges
Kik lets users explore hashtags that align with their interests, allowing them to discover and participate in specific public groups, enhancing their chances of meeting like-minded individuals
To ensure a safe dating experience while you use these social media accounts or meet for dates in real life, this young people dating site includes the option to block and report users who exhibit inappropriate behavior
Available on: The App Store and Play Store
Paid or free: Free
11. Spotafriend – One of the best under 18 dating apps
Taking a leaf out of how adult dating apps work, this app uses the location feature to connect teens with others around them. The app also lets you rate other members and lets other members rate you by using the classic left or right swipe for free. 
Dating sites for 12–15-year-olds are hard to find as most of them are specifically for 13–19-year-old teens. But with Spotafriend, even though it is meant for 'teens only,' entering a birth date is optional while registering. It's definitely worth taking a look if you're in your pre-teens and trying to determine the best dating site for you.
A free integrated chat is what makes it special and different from the rest of the dating apps teenagers can use. Most popular in the U.S., Australia, U.K., France, and Canada, it's a great way to find friends around the world and boasts a userbase of over 2 million teenagers.
Spotafriend features
This dating site for young people connects you with those of your age only
The swipe right and swipe left features make it easy to start a conversation with potential matches
As one of the best young dating apps and top sites, it provides a safe space with private accounts and has an option to report scam profiles
Available on: The App Store and Google Play
Paid or free: Free
Key Pointers
Free teen dating platforms like CrushZone and Teen Dating Site have an inclusive atmosphere, offer fun games, and provide group chat features
Some dating apps and sites for teenagers include Yubo, Spotafriend, MyLOL, Teens.Town, and Skout
Help your parents understand that using dating apps can be a safe way to network, have fun, and meet like-minded people, while emphasizing your commitment to safety and responsible behavior online
To maintain online safety while dating as a teen, avoid sharing personal information like your address or school. Don't share intimate pictures. Arrange to meet in public places, let a reliable adult know your plans, and trust your instincts if something feels off
We hope we managed to answer your "Do 18-year-olds use dating apps?" query. To be very clear, 18-year-olds and the use of dating apps now go hand in hand. It's better to accept that and take an interest in the lives of your kids rather than restricting their healthy curiosity and need for connections. And if you're a teenager, you can match with people thousands of miles away from you, or even the boy you keep running into at the gas station in your neighborhood. You'll only know when you try these dating apps for teens. Go ahead, make some new friends on some of these cool friendly dating apps, and get talking!
This article has been updated in August 2023.
FAQs
1. Do you have to be 18 to use dating apps?
Some of these apps have minimum age criteria of 18 years. But there are many teenage dating apps that let you register if you fall in the 13–17 age bracket.
2. Can you use Tinder if you're under 18?
No, Tinder is specifically for 18+ users. But some of the best young dating apps let you explore online teen dating.
3. What are the dangers of using dating apps if you are under 18?
Scammers can spot your location and collect personal information on a dating site for young people. You may fall prey to dangerous people hiding behind fake accounts or come across pedophiles. Sharing sensitive content via pictures or live chats invites the threat of cybercrime.
The 13 Types Of Crushes You Have Had (Or Will Have) At Least Once!
9 Worrying Signs A Cyberstalker Likes You And How To Protect Yourself