There is a very thin line between jealousy and possessiveness. Where slight jealousy from their partner looks adorable to everyone, it is necessary to draw the line between being jealous and controlling. Minor jealousy is acceptable, but it can grow to be harmful if it turns into an obsession. If your jealous boyfriend is suffering from paranoia and that is ruining your relationship then you must read this article to understand your situation and make your relationship better.
Who Is A Possessive And Controlling Boyfriend?
The major challenge arises in distinguishing between what's acceptable and what's not, under the word jealousy. Is jealousy a sign of love or insecurity? Love yes, insecurity, often. Here are a few real-life stories to give you an idea of different instances of jealousy and what we mean by a jealous boyfriend.
Shubham and Priya (name changed) have been together for more than 3 years. They graduated from the same school but, unfortunately, got admission in different colleges. Shubham has always been jealous of the fact of how guys in the school used to want Priya's attention. When Priya got admitted in a co-educational college, Shubham insisted, rather forced her to take admission in a girl's college, even if the other one was better academically. Finally, she gave up her seat in the co-ed college and went to the girl's one as per his wish. This is a classic example of what jealousy does to a relationship and how a person can suffer because of a jealous boyfriend.
Rohit and Ritu (name changed) have been married for almost 5 years. She is a school teacher and Rohit has always been jealous of her wife's socializing nature. He checks her phone, her social media, everything. He starts calling her, interrogating her even if she is 10 minutes late. He constantly keeps accusing her of flirting with other men and never trusts a single word she says. At last, he made her quit her job and stay at home all day. This is how Rohit's paranoia ruined Ritu's career.
Find Out If You Have A Jealous Boyfriend
Jealousy can be an important emotion to pay attention to, but it can also preoccupy you to the point of obsession. You need to realize the difference between what's acceptable and what's not. Men are great at hiding their jealousy when they are trying to woo you but the moment you say yes their jealous nature comes to the fore and they would become possessive and controlling.
Is jealousy a sign of love or insecurity? It is a sign of love if jealousy is within acceptable limits but if it starts hindering your personal growth, making your jealous boyfriend the centre of your universe then you will have to think again.
These are the signs your jealous boyfriend is suffering from paranoia and insecurity and you might need to address the issues to keep your boundaries healthy.
1. What is the reason for his texts?
It's important to know why he is texting you. If he messages you to know if you're okay, that's normal. But if he texts you 10 times to know your location and with whom you're, that's unacceptable. You should give your jealous boyfriend a piece of your mind then.
Related Reading: Jealous Girlfriend: 15 Signs She Is Being Over Protective And Driving You Nuts
2. Is he checking your phone?
A faintly jealous guy won't check your phone but a possessive man will read every message you sent or received. This thing could have an adverse effect on you in the long run and you need to absolutely nip it in the bud. No matter how close you are but going through your phone is just not acceptable.
3. How does he react when you talk to a guy?
A jealous person will tell you if he felt bad when you talked to another guy, but a possessive guy will probably hit you for what you did. This abusive paranoia will take a toll on your relationship in the long run if you cannot fix this issue right away.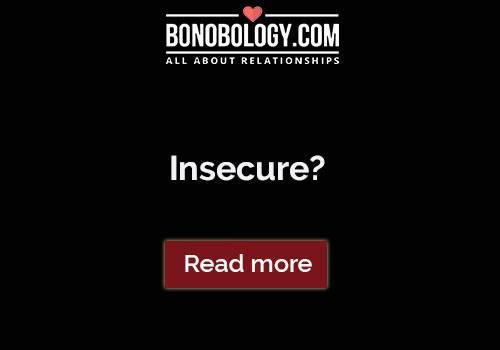 4. Does he hate the attention you get?
A good man will be jealous of the attention you get but a possessive man will fight with you for that recognition you get. A jealous boyfriend who is controlling will also turn manipulative to ensure you do not get to interact with too much people or hold that job that gives you a life of your own. He would hate the attention you get and suffer from paranoia about the people you are interacting with.
5. Does he interfere with your aspirations?
A good man will never let his jealousy come in the way of your success but a controlling man will make you give up on your every dream which he doesn't approve of.
A jealous boyfriend would ensure you don't get to chase your dreams because he would be always insecure that you would go out of his control. So he would do everything to kill your dreams.
10 Ways To Deal With A Jealous Boyfriend
If your boyfriend has recently started to get quite jealous and possessive, or if you're still in a new relationship and want to stop him from becoming jealous over time, use these ten tips to turn him from a jealous boyfriend to a reassured and happy one.
1. Help him trust you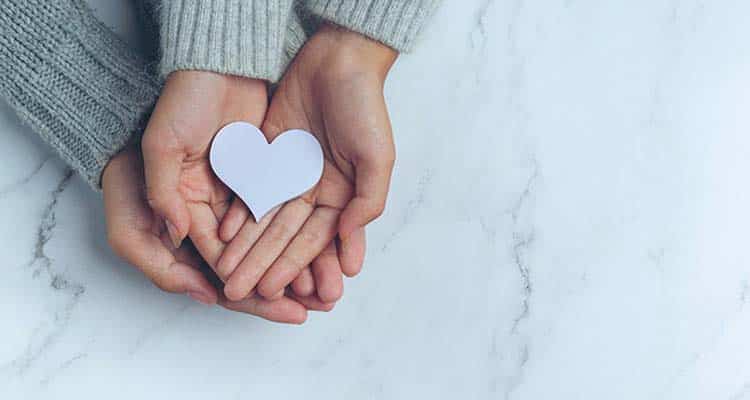 If he gets paranoid when you are constantly texting on WhatsApp or attending to messages on FB messenger then just keep your phone away from you when you are together. Assure him that there is no one you really need to stay in touch with apart from him.
Related Reading: Here's How Not To Let Your Gadgets Pull You and Your Partner Apart
2. Let him know that you love him
Jealousy is both a sign of love and insecurity. So you have to love him back and make that extra effort to show your love. Just don't think that looking deeply into his eyes would do the trick get into some action. Reserve your weekends for him or take him out shopping. Do things that he loves doing.
3. Give him more attention around your guy friends
Chances are your jealous boyfriend will be jumpy around your guy friends and could even insist that you avoid them as much possible. Your strategy should be to take him along when you are meeting them so that he gets an idea of the true nature of your relationship. Then give him loads of attention when you are with the guys.
4. Include him in the conversation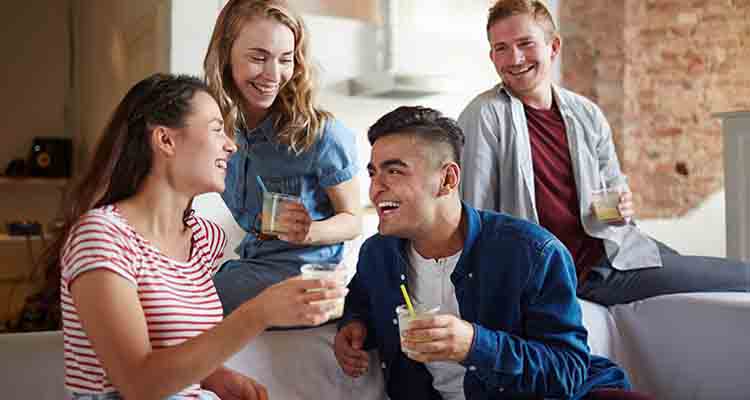 Whenever you are with other people make it a point to include him in the conversation. If you are stuck with a bore at a party take his help to bail you out. Your jealous boyfriend will love this.
5. Involve him in your social activities
When you are socializing or doing community work include him in that he would feel less insecure knowing where you go, what you do and who you meet.
6. Have him in your arms
Give him a hug as often as possible and take him in your arms when you are binge watching Netflix he would feel cocooned and reassured.
7. Call him often when you're out with friends
No harm in making a call to him when you are out with your friends. Have a small conversation. He would know that he is on your mind even when you are with friends. His paranoia would subside.
8. Indulge in a bit of PDA with him
No harm in indulging in a bit of PDA when you are out with him. Just be careful about where you are doing it and what you are doing.
9. Tease him when you're with your girlfriends
This he could find endearing. He is anyway a bit relaxed when you are with the girls and light banter with him could put him at ease and he would feel less insecure.
10. Reassure him instead of getting angry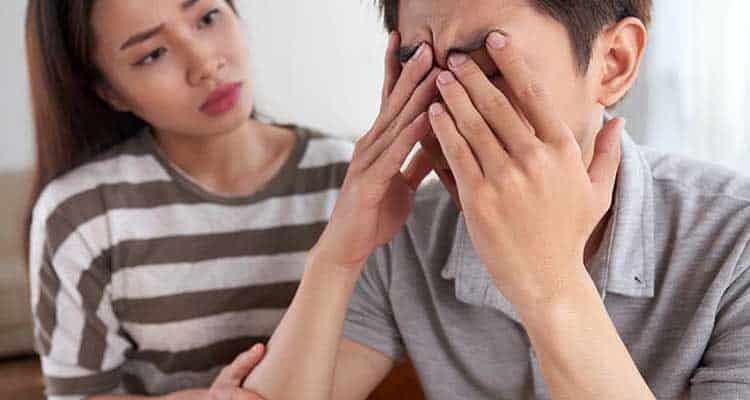 There's a possibility that you will get very angry when he unleashes his controlling and possessive ways on you. But the best way to deal with a jealous boyfriend is not to lose your cool. Stay calm but stay firm in your stand. He would gradually understand.
Try the above tips and see if he feels secure around you. However, there may be some underlying issues that he may need counselling or therapy to overcome the impulse if it's deep-rooted insecurity. However, jealousy is not always easy to deal with as it could involve a toxic relationship, abuse, violence or threat.
If your boyfriend is exhibiting violent jealousy that could ruin your life, in such a case you should consider seeking help or walk away before it damages you.