Bollywood has been largely known to toe the line of acceptable social norms and stereotypes for the sake of finding acceptance among the audiences. Even so, some filmmakers have chosen to venture outside the lines of what is acceptable and given us some captivating age gap movies. These cinematic creations range from heartwarming to downright scandalous but have one thing in common – they all captured the audiences' attention and how!
Is Romance More A Matter Of The Heart Than Age?
While we all uphold the progressive nature of films, in the case of May-December romance, the massive age gap often becomes a predominant theme. The relationship between the protagonists itself takes a back seat.
When talking about age gap movies or art or literature, one cannot help but circle back to Lolita – a cult classic that tells the tale of a man obsessed with a beautiful young girl. Even Vladamir Nabokov wouldn't have imagined that this theme would inspire so many artists over the year, leading to the portrayal of age-age relationships becoming a trend in its own right.
They say age is just a number. Romance is more a matter of the heart than numbers.
Some age gap movies portray these relationships with great nuance while others rely more on the shock-and-awe element to drive home the idea of a couple standing at the edge of conventions with a punch. In Bollywood, movies portraying age-gap relationships are few and far between but the theme is soon catching up to explore facets of such adult relationships.
Related Reading: 10 Must Watch Younger Man Older Woman Movies
10 Bollywood Age Gap Movies You Just Cannot Miss
It is about what the heart wants, what the body wants. And these Bollywood movies prove exactly that. The cine industry in Mumbai has been bold enough to explore age gap movies for a long time now. From Sridevi to Jiah Khan, many well-known heroines have played pivotal roles in such films. We have picked up the 10 best Bollywood age gap movies that interpret love and romance in a bold context: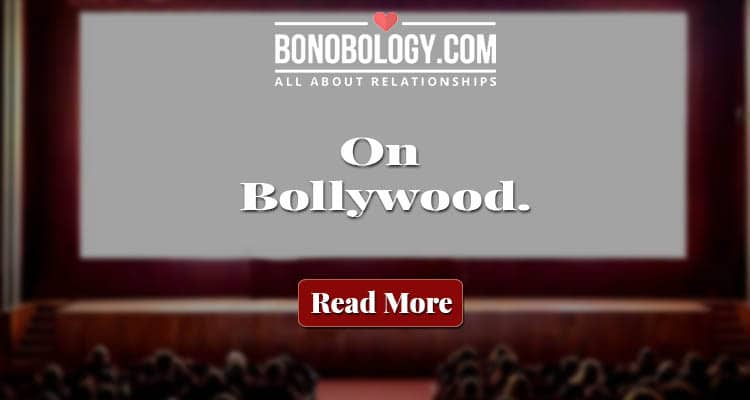 1. Lamhe
Age gap: More than 20 years
Lamhe is a movie of the early nineties starring Sridevi that captures the true essence of a May-December romance. The storyline is pretty Bollywood-ish. A middle-aged woman does not reciprocate the love of a young bachelor and ends up marrying another. The couple then dies in a tragic car accident leaving behind their daughter, who grows up to romance the man who once was in love with her mother.
This age gap movie absolutely kicked up a storm when it was first released in 1991.
However, if you revisit this film today, you'd see how the attraction and love between Viren and Pooja seem neither scandalous nor inappropriate. Primarily because Anil Kapoor as Viren does a fine job of portraying his inner struggle, dilemma and self-flagellation, doing his best to not act on his impulses.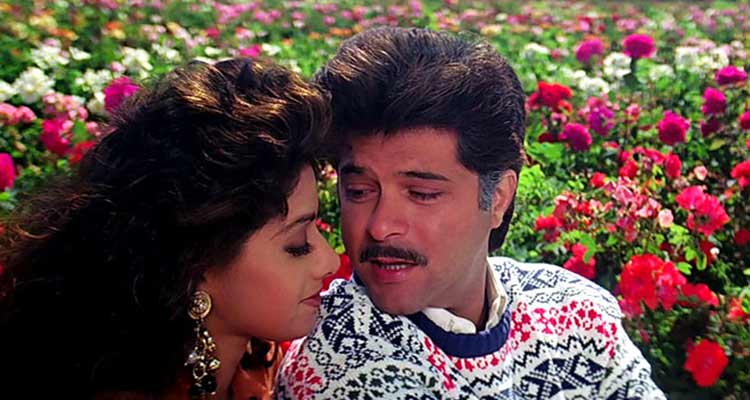 2. Dear Zindagi
Age gap: 27 years
SRK plays the role of a psychologist Dr Jahangir and Alia Bhatt a young aspiring director, looking for a way to breathe in life. Falling in love with your therapist is as common as it is inappropriate. Gauri Shinde explores this age gap love story in an aesthetic manner.
As the title suggests, this film is about re-learning to love life all over again.
And in the process, you fall in love with the person showing you the way to do it – once again proving that age is just a number. This recently made age gap movie is a winner all the way.
The fact that SRK's Dr Jahangir knows better than to cross the line of professional integrity yet handles his patient falling in love with him with such poise and grace makes it an endearing tale you can watch over and over again.
3. Dil Chahta Hai
Age gap: More than 20 years
Dil Chahta Hai is essentially a coming of age story of three friends that has attained a cult status of sorts. Director Farhan Akhtar received critical acclaim for his handling of new-gen flavour with such nuance that it resonated with the youth across the board.
Amid friendship goals, relationships and heartbreak, Dil Chahta Hai treated an age-gap romance between Dimple Kapadia's Tara – a divorced alcoholic struggling with losing her daughter to her ex-husband – and Akshay Khanna's Siddarth delicately and beautifully.
The unique bond between Siddharth and Tara that survives a strained relationship, unrequited love and broken friendships is heartening to watch. Akshay Khanna portrays the passion of his mind brilliantly and Tara's character has that older woman grace that cocoons Siddharth beautifully.
There is nothing sexual between them, a just unbridled beauty of love that knows no age.
4. Nishabd
Age gap: 45 years
When you think of age-inappropriate relationships movies,  Amitabh Bachchan and Jia Khan starrer Nishabd definitely takes the cake. A man falling for his daughter's friend is an unconventional and scandalous rendition of age gap movies.
This is also probably the most unusual pairing Bollywood has seen. The age gap between the lead was 45 years. A Bollywood version of Kevin Spacey's American Beauty, this had Amitabh Bachchan playing a man in his sixties who gets infatuated with his teenage daughter's friend.
Jiah Khan is invigorating and shares the screen with one of the most respected actors in Indian cinema with such confidence and charm, making it a hard-to-forget piece of cinema and also her most memorable performance.
5. Cheeni Kum
Age gap: 30 years
Another Bachchan senior film where he plays a grumpy old chef who falls in love with a 30-something software engineer, played by Tabu. The two finest performers in Bollywood come together to break the stereotype of loving in the same age bracket.
Cheeni Kum is a slice of life age gap movie that is equal parts entertaining and endearing. With stellar supporting performances by actors such as Zora Sehgal and Paresh Rawal and child artist Swini Khara, this film was a Box Office success and well received by the audience.
This is hands down one of the best age gap movies in Bollywood.
6. Leela
Age gap: More than 20 years
Dimple Kapadia plays the titular role of Leela, a professor who takes up an assignment at an American university to process the loss of her mother and get away from her womanizing husband. She befriends another Indian-origin professor Chaitali, played by Deepti Naval.
However, Chaitali's son Kris falls in love with the enigmatic middle-aged professor, even as Leela helps him discover his own personality. A love affair ensues.
Dimple Kapadia steals the spotlight with her acting in this film that duly fits the bill of one of the most age-inappropriate relationships movies Bollywood has produced.
Related Reading: How my heartbreak changed me as a person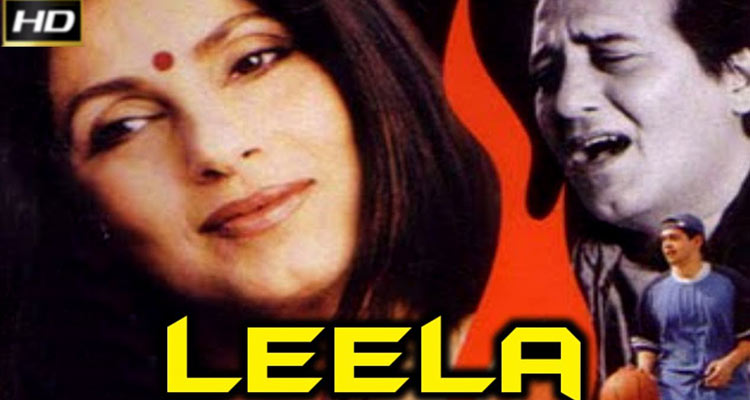 7. Ek Chhoti Si Love Story
Age gap: 11 years
Inspired by Polish movie A Short Film About Love, this is a movie about a teenager's voyeuristic obsession with his neighbour. Aditya, played by Aditya Seal, is a 15-year-old teenager who is obsessed with his 26-year-old neighbour,  played by Manisha Koirala. An obsession that turns him into a peeping Tom and a stalker. He's fascinated with everything that she does and feels jealous of her boyfriend.
The film landed in controversy upon its release after Manisha Koirala alleged some scenes were shot without her consent using a body double.
Given that the age gap here is only 11 years, this really isn't one of those age-inappropriate relationships movies. But the handling of the plot as well as the cinematography here is crude and garish. The storyline had great potential and could have woven into a nice bitter-sweet romance with some nuance and effort.
8. The Lunchbox
Age gap: Almost 30 years
The Lunchbox is proof that age gap movies don't have to be sleazy, distasteful or scandalous. This is a poignant tale of love that takes root owing to a mix-up by Mumbai's famed dabbawalas. Ila, played by Nimrat Kaur, is a married woman in her 20s trying to bring back the romance in her marriage by putting love notes in her husband's lunchbox.
The lunchbox, however, gets delivered to Saajan Fernandes, played by Irrfan Khan, an accountant on the cusp of retirement and a widower. From there on, they begin writing to each other regularly, and a unique bond is formed. While Ila wants to meet this mystery man, Sajjan is too aware of the age difference between them. It is only when she leaves her husband and home that Saajan sets out to look for her.
The film is laden with such brilliant and gripping performances that this unique tale of love makes your heart sing.
9. Haraamkhor
Age gap: Almost 20 years
Haraamkhor is a somewhat offbeat movie woven around the Lolita complex. This can be categorized among the age-inappropriate relationships movies that go on to show that a sexual spark can flare up between two people, transcending the difference age, generations and marital status.
Nawazuddin plays the role of Shyam, a school teacher, who gets involved with his 14-year-old student Shweta. Both give in into the initial attraction they feel toward each other and an illicit relationship ensues.
Shyam is not only married but also has an affair with another woman. A false pregnancy scare brings Shyam back to his senses and he decides to end the relationship. But by then, it's already too late.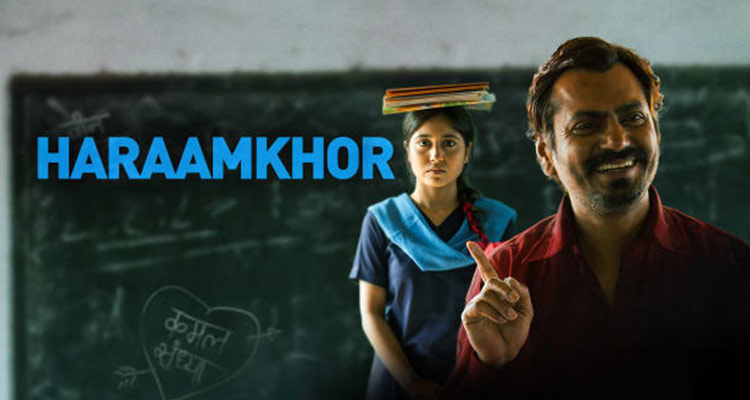 10. Waiting
Age gap: More than 40 years
Starring Naseeruddin Shah and Kalki Koechlin, Waiting is one of those rare age gap movies that doesn't venture into the realm of a romantic relationship. Instead, it portrays a relationship based on empathy between two people from entirely different backgrounds and generations. Two strangers united by a common pain – of waiting on their comatose spouses and hoping for a miracle.
While Naseer's character Shiv has been married for 40 years, Kalki's Tara is feisty, modern newlywed. The former grapples with a surmounting debt to pay for his wife's treatment. Tara has never known what it is like to be cash-strapped. Tara is a digital native, while Shiv has ever heard of Twitter.
They are as diverse as two people can be, yet get each other on a level that others cannot.
Some of these pieces of cinema are proof that age gap movies can be heartwarming and endearing too. That love does transcend all boundaries. While others could have definitely done with a more tasteful treatment of this rather sensitive cinematic theme.