younger man older woman relationship movies
The highly-publicized wedding between Nick Jonas of America's favorite Jonas Brothers and Indian actress and diva Priyanka Chopra had taken the Internet by storm and the couple remains the talk of the town. Why? Because it is the love story of an older woman and a younger man, one that we are not used to.
As unique as it may seem at first, it is indeed a normal way of life for many couples and nothing to be so shocked about. Apart from real life, we also have several reel-life examples from some stellar older woman younger man relationship movies to prove that it's a partnership as normal as any.
These are some flicks that you should not miss. They show love in an equally beautiful way leaving the issue of the age gap far behind. Yes, contrary to popular belief, a woman can be the older one in a relationship and nothing changes drastically. Let's talk about why such relationships don't have to be taboo anymore and list out some of the best "older woman younger man" relationship movies for your viewing pleasure.
Taboo No More: Older Woman Younger Man Relationships
Just a couple of decades ago, an older woman younger man relationship would've been the talk of the town no matter where it happened. It was one of those things that were unanimously construed as taboo and something to be avoided. However, thankfully, we've been able to dismiss that line of thought and be more accepting of people and how they choose to be in their relationships.
Lisa Bonet and Jason Momoa, Cheryl Cole and Liam Payne, Eva Mendes and Ryan Gosling, Courteney Cox and Johnny McDaid, each of these relationships feature an older woman and a younger man, showing the world that love comes in all shapes and forms, and with all sorts of age-gaps.
The acceptance has been highlighted, in the reel life as well. We've all got our favorite May-December movies (meaning, a movie featuring an age gap couple), simply because it's such an interesting thing to witness. How these couples tackle any backlash they get, how they find love with each other, and how they find things in common despite the age gap makes for an enthralling watch.
The older woman younger man relationship movies truly make for a great viewing experience, and we've selected the best of the best for you. Let's take a look at a few of the best movies so you can enjoy them with your partner, next time movie night rolls around.
10 Must Watch Younger Man Older Woman Relationship Movies
Though we're largely more accepting of a younger man older woman relationship, there are still some to whom it is different and even worthy of sneering and judgment. It is something that society is waking up to but is still looked at with a lot of curiosity. But this supposed stigma is mostly baseless because it makes no real difference to a relationship, especially when the two dearly love each other. Let these older woman younger man relationship movies make the case in their favor:
1. B.A. Pass
Based on Mohan Sikka's 2009 short story, The Railway Aunty, this 2013 Bollywood adaptation by Ajay Bahl in the form of a neo-noir erotic thriller film has received critical acclaim and appreciation among the audience worldwide for being a film about an older woman falling in love with a younger man.
The film explores the relationship between a recently orphaned teenage boy, Mukesh, and a cougar living next door to him, Sarika. Shilpa Shukla of Chak De India fame is convincing in her role as Sarika while Shadab Kamal as Mukesh brilliantly depicts the helplessness and vulnerability of a young man, who is forced to offer his sexual services to both men and women to support his orphaned sisters.
He is betrayed in the relationship and raped in the process. He murders Sarika, who he believes has cheated him but later realizes to his dismay that his friend Johnny had left with his due money which Sarika had sent through him. In the end, Mukesh is left with little choice but to take his own life as the police catch up to him.
We know, we know, it's not the most romantic older woman younger man movies, but the thrilling aspect of this movie made it hard for us to ignore. Though it doesn't feature the happiest relationship, it's still one of the best older woman younger man movies on Netflix that you won't be able to take your eyes off.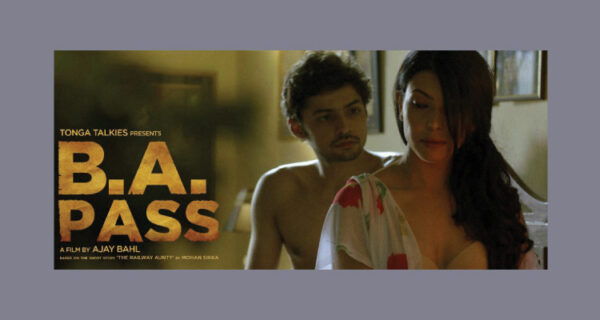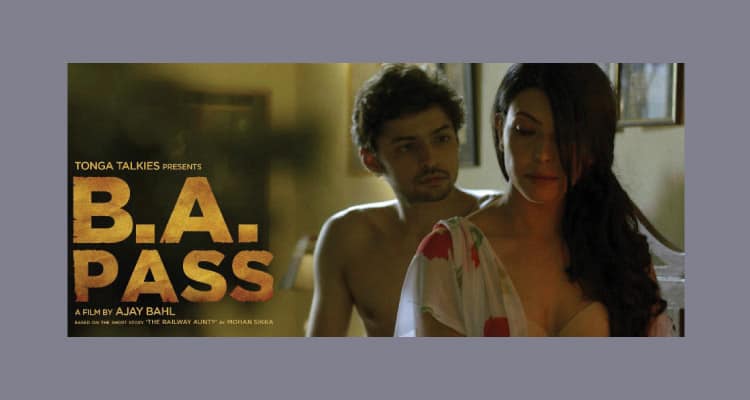 2. Cheri – A beautiful older woman younger man relationship movie
From the director of Dangerous Liaisons, Stephen Frears, this movie has been described as highly entertaining as it deals with a complex relationship between a middle-aged ex-courtesan, Lea and Cheri, the teenage son of another wealthy courtesan, Fred. Lea is well-known for her beauty and for conducting successful business dealings, and she has never fallen in love with any of her clients.
Even though they want to keep the affair strictly casual, Cheri and Lea end up having a six-year-long relationship. The matter becomes even more complicated when they fall in love with each other and Cheri's mother arranges to marry him off to a girl his age. The film was selected in the competitive category at the Berlin Film Festival.
3. Ae Dil Hai Mushkil
One of the popular movies about older woman younger man relationships on Netflix, this film is a big hit. The intricacies, pain, and sad comfort of being stuck in one-sided love are beautifully portrayed in this 2016 romantic drama directed by Karan Johar and starring Ranbir Kapoor, Anushka Sharma, and Aishwarya Rai Bachchan in the lead roles.
Ayan Sanger, a singer who has received new-found fame (played by Ranbir) falls in love with Alizeh (Anushka) but she pushes him into the friendzone and does not reciprocate his advances. Ayan later gets romantically involved with Saba (Aishwarya Rai Bachchan), a divorced woman who is older than him but she leaves him when she realizes Ayan still loves Alizeh.
The popular Ghazal song "Aaj Jaane Ki Zid Na Karo" portrays the palpable chemistry between Ranbir and Aishwarya. This film wonderfully portrays the older woman younger man's relationship. The film was nominated for several awards and won four awards for its soundtrack. On our younger boy older girl relationship movie list, this Bollywood masterpiece deserves a spot.
4. The Reader – a film about an older woman falling in love with a younger man
This 2008 romantic drama is beautifully woven with a complex storyline and a brilliant screenplay, set in the post-genocide era in Berlin, a dark phase to has haunted all of Germany. Kate Winslet won several nominations, awards, and accolades for her portrayal of an illiterate woman, Hannah, who turns herself in for the killing of 300 Jewish women in a burning church, followed by the evacuation of a Nazi concentration camp.
The romantic storyline which goes back to the affair of a 36-year-old Hannah and 15-year-old Michael (now a divorced lawyer with a daughter) is never overshadowed by the hard-hitting theme of the "May-December" movie, which was dealt with sensitively by the director, Stephen Daldry. The two are deeply in love, and at the same time, dealing with other complex issues. Undoubtedly, one of the most controversial movies about an older woman falling in love with a younger man.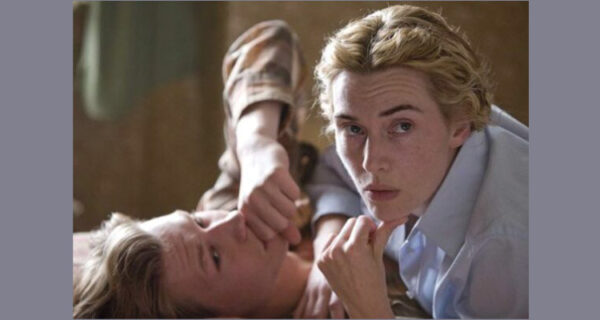 5. Wake Up Sid
Yes, it's Ranbir Kapoor in another older woman younger man movie. "Wake Up Sid" was a lighthearted movie touching both the genres of comedy and romance, directed by Ayan Mukherji, who happens to be a very good friend of Ranbir. It was officially released in 2009, much before "Ae Dil Hai Mushkil" (2016).
Ranbir is cast opposite Konkona Sen Sharma in Wake Up Sid, who is an aspiring writer and shifts to Mumbai to get a full-time job at a leading daily, which she eventually succeeds at. She is slightly older than Ranbir and definitely much more independent.
Related Reading: 12 Facts Of Older Woman Younger Man Relationships
As the movie name suggests, Ranbir is cast as Siddharth aka Sid, who is the spoilt son of a wealthy businessman, barely studies for his exams and fails as a consequence. Wake Up Sid is about Sid finding his route to redemption by pursuing his passion for photography and becoming better at handling positions of responsibility. For a change, the movie has a happy ending as well!
This older woman younger man relationship movie is important because it talks about how Konkona Sen Sharma's character brings out a sense of adulthood in Ranbir's as she is the mature one. Ranbir plays the role of a happy-go-lucky college graduate who is aimless in life and isn't passionate about too much. But watching Konkana makes him realize how much growing up he needs to do.
Some would even argue that the movie told us why younger guys date older woman, and showed us a few benefits of an age-gap relationship. Since one partner taught the other to be more mature and Sid brought Konkana happiness, the mutual attraction and joy they both experienced was a joy to watch. That's why this movie features on our older woman and younger man romance movies list.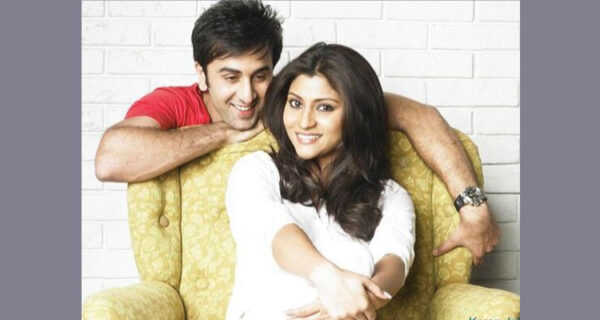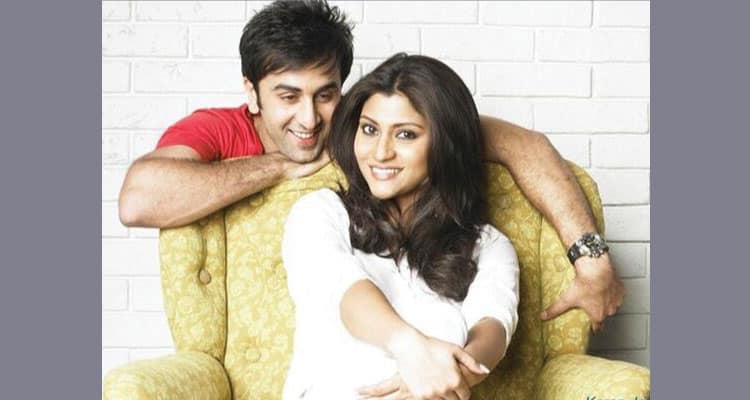 6. Dil Chahta Hai
This Hindi film beautifully deals with the older woman younger man relationship dynamic. Over their shared love for art, Akshaye Khanna, who plays the younger man, bonds with Dimple Kapadia, the older woman. She is a divorcee and a connoisseur, and he loves to paint. This is one of the movies about older women and younger man relationships on Netflix that is widely watched and enjoyed.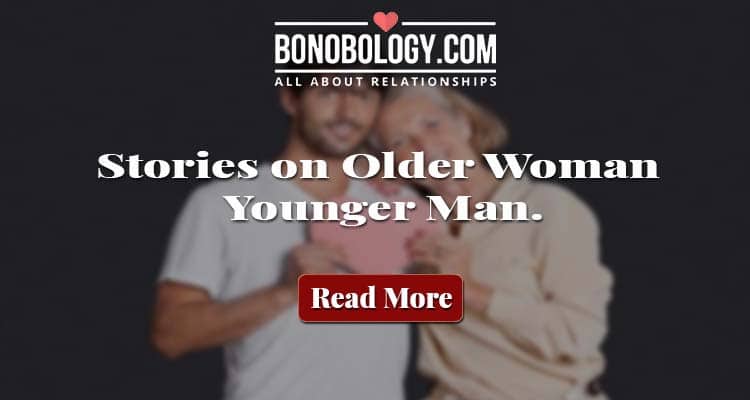 The relationship is so beautifully handled in the film that you cannot but well up when she is afflicted with cancer and he looks after her till the very end. His younger gang of friends fail to understand his love for her and an altercation follows and Akshaye ends up slapping a friend, causing their well-knit group to break up. But after the demise of his lady love, they all realize their mistake and bury the hatchet.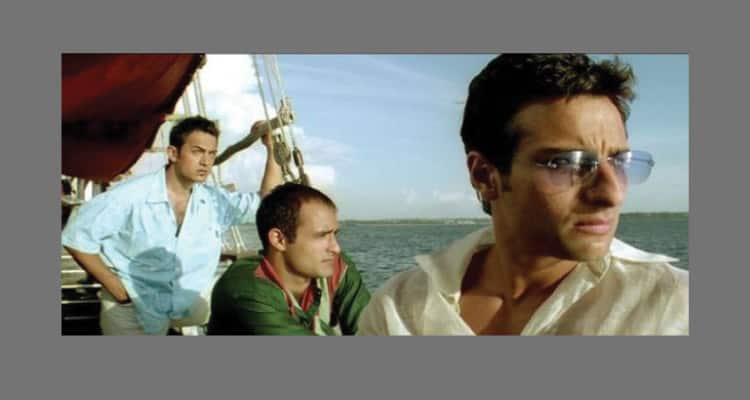 7. Malena – a famous older woman younger man relationship movie
This 2000 film stars Monica Belucci as Malena and Guiseppe Sulfaro as Renato, the young man besotted with an exquisitely beautiful older lady. Set during World War II, it shows Malena's struggles when her husband goes to fight in the war and she is left home in a town full of men lusting for her. Renato becomes obsessed with her and literally starts stalking her.
When her husband dies in the war she goes through her trials and tribulations and becomes a prostitute to survive. All through Renato keeps a watch on her, loving her madly with each passing day. Then when it is proved that the news of her husband's death was a wrong one and he comes back, Renato is the one who tells him where she is and they are united.
It's one of the most beautiful movies based on an older woman young boy love story. Although one-sided, it remains a glowing example of true love. The intriguing nature of the movie is the reason why it features on our older woman and younger man romance movie list.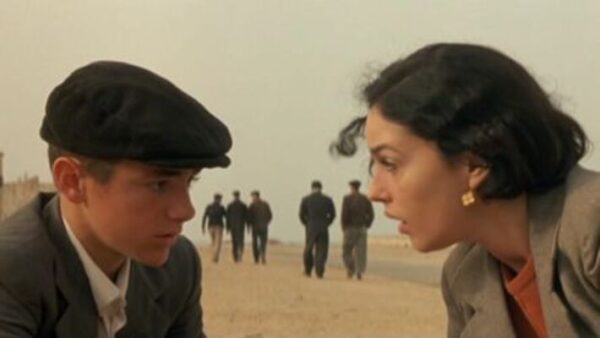 8. Lethal Seduction
In this older woman younger man relationship movies list, this might be the one you will remember the most. This one is a run-off-the-mill storyline but it's interesting nevertheless. Carissa (Dina Meyer) is a widow who seduces a young college-going guy Mark (Caleb Ruminer). They have sex in the shower, and with their sexual compatibility, a steamy romance follows. But gradually it is revealed that Carissa is obsessive and she is doing everything to distance Mark from her mother.
Related Reading: I Had A Crush on An Older Woman And It Changed Me
The love story ends in the bathtub when Carissa handcuffs Mark and tortures him with dehydration but his mom comes to his rescue. This older woman young boy movie does not have a fairy tale ending but it is an interesting movie nevertheless.
9. American Gigolo
It is a 1980 film that stars Richard Gere (Julian) as an American gigolo whose clientele comprises older women. But he falls for Michelle (Lauren Hutton) who is older than him and also a politician's wife. Their love blooms but soon, a murder is committed and Julian finds himself a suspect. Michelle realizes he is being framed and tries to do everything to save him.
With frontal male nudity being shown for the first time in a film, and the many awards it bagged, made this movie notable and memorable. A gripping thriller with an older woman younger man relationship at the center, you are going to absolutely love this one! Especially if you're a major Richard Gere fan.
10.  In Praise Of Older Women
This older woman younger man relationship movie is a classic! Tom Berenger (Andras) meets a much older woman Maya (Karen Black) who is married and in her 30s and teaches him everything about love and sex. This film is a great portrayal of a boy-woman relationship. As the title of the film gives away, Andras goes on to fall for many older women in his teenage and young adult life and this film is about all his experiences with them.
Related Reading: Confession Of A Married Woman In Love With A Younger Man
This Spanish coming-of-age film seems to challenge many socio-political conditions of the time it was released in. Normalizing multiple and different types of affairs, this movie can be a little intense. But then again, that's exactly the reason why it features on our younger boy older girl relationship movie list.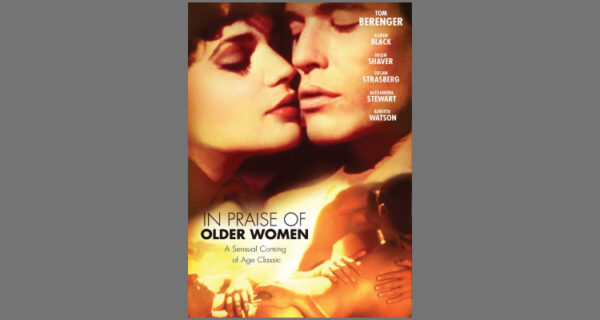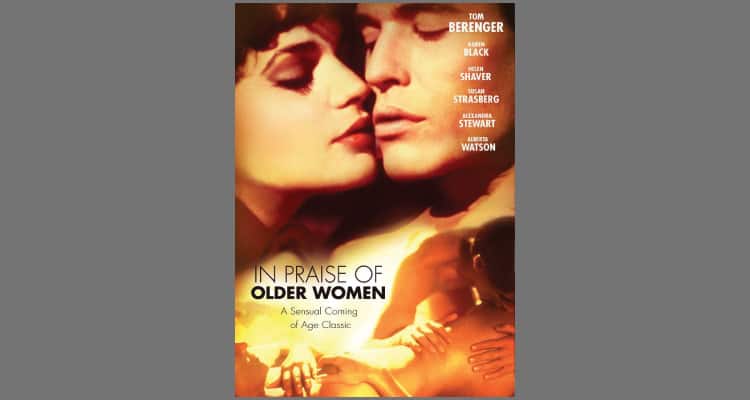 With that, we end this best older woman younger man relationship movies list! If you're intrigued by the concept, are in such a relationship yourself or just love exploring the different kinds of love out there, we hope you can find a few movies worthy of adding to your watchlist.
Hopefully, with these movies, you'll be able to answer questions like, "Why do younger guys date older woman?" and any other things you had in mind when it comes to a May-December relationship. These are some of the landmark films that broke the stereotype and made the younger man older woman relationship acceptable and lovable and definitely deserve the acclaim they have received worldwide.