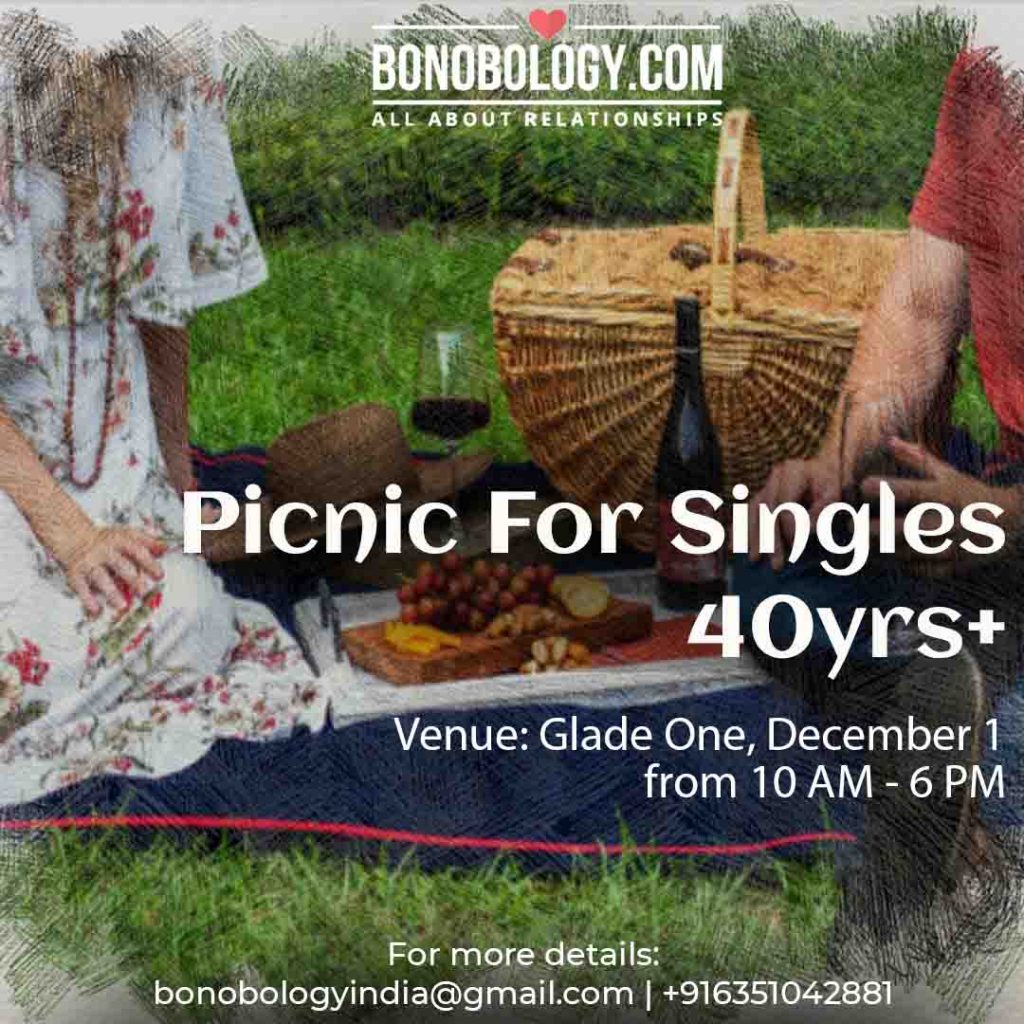 BONOBOLOGY PRESENTS THE FIRST EVER 40yrs + SINGLES PICNIC IN AHMEDABAD
There's no age to fall in love, to make new friends and to live like there's no tomorrow.
Unwind and have fun
Bonobology invites 40 plus individuals, who are SINGLE (unmarried, separated, divorced, widowed), to a fun event we are organising on December 1, 2019, in Ahmedabad.
We promise you it will be a day you will never forget, for you will get to meet interesting, like-minded single men and women in your city. It will be a chance to put your hair down, enjoy some games and amazing food, have wonderful conversations or maybe just a dance session on the greens. Go home rejuvenated and refreshed.
Conversation starters
Just kick off a happy conversation with a stranger and see how connected you are when it comes to movies and politics. Worried about how to do that because you are shy, even a bit of an introvert?
Our representatives will be present at the venue to make sure each and everyone present there are comfortable and safe. It will be a day you'd make new friends and a day when you may meet 'the one'.
We at Bonobology will be carrying out strict profiling to ensure you are in good company. This picnic will be an experience you'd want to relive and cherish.
Here are the details of the event:
DATE: DECEMBER 1, 2019
TIME: 10 AM – 6 PM
ACTIVITIES: Outdoor games and interactive sessions
VENUE: GLADE ONE Sanand-Bavla Road, Sanand, Nani Devati, Gujarat 382170
TICKET PRICE: INR 2000 (Subject to the profile being approved. We will keep a balance of both men and women too and a maximum of 60 people.)
Pickup and Drop Available
If women need a pickup and drop back we will be providing that for free. Pick-up point will be McDonald's Prahladnagar. Men, please get your own vehicles. There's free parking.
P.S.-  We will make this forum clean, healthy and positive. 🙂 It will be a place you will want to come back to. Do share this with others.
To know more about our Organizers click here
Please register yourself for the event
Update from our earlier event
Our last event, 40+ Singles meet-up held at Soul Square Cafe on October 12, 2019, was a huge success. The evening was filled with fun and laughter and amazing get-to-know-each-other games. Since then our participants created three WhatsApp groups and have kept on their friendship through movies, coffee and dinner.
It makes us very happy to see that a few people have started dating after the event. Our wishes are with them. The only thing we feel a tad sad about is those we couldn't accommodate as we were chock-a-bloc with bookings days before the event actually took place.
Check out these pictures from the event!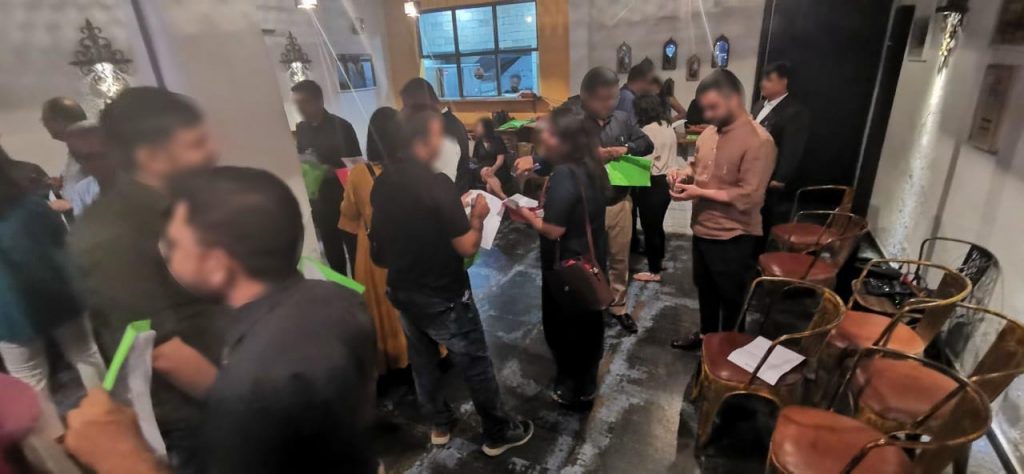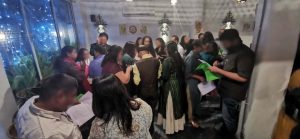 A letter to my mother! Why every single daughter should read this
Single yet happy: These Bollywood ladies define singlehood perfectly!