This is my Ask our ExpertThis is my Ask our Expert
These power couples have often trained together, competed together and then fell in love and finally got hitched. Some of them come from different sporting backgrounds but it is their love for the games that brought them together. Power sports couples have an interesting journey towards a relationship. On National Sports Day, let's celebrate the couples who have made their country proud and have won our hearts by setting some serious relationship goals.
The Indian sports couples who rock
Saina Nehwal and Purupalli Kashyap
The power sports couple of badminton fell for each other while discussing the game and working on strategies to do better. They kept their romance under wraps for a long time since their career was always the top priority. And why not? Saina is a former World No.1, who became the first Indian to win two singles gold medals at the Commonwealth Games. Kashyap has won many international tournaments and was awarded the Arjuna Award in 2012. When asked about winning each other's hearts, Saina said, "Thoda to logon ka bhi asar tha and it just happened."
 Sania Mirza and Shoaib Malik
Sania Mirza and Shoaib Malik though belong to different sports, she an Indian tennis star and he a famous Pakistani cricketer, sports became their common point of bonding. They have been extremely supportive of each other and after marriage both kept on excelling in their respective sports.
When Shoaib recently announced his retirement from ODI after the World Cup, Sania wrote this heartfelt message on Twitter: 'Every story has an end, but in life every ending is a new beginning @realshoaibmalik u have proudly played for your country for 20 years and u continue to do so with so much honour and humility..Izhaan (son) and I are so proud of everything you have achieved but also for who u r.'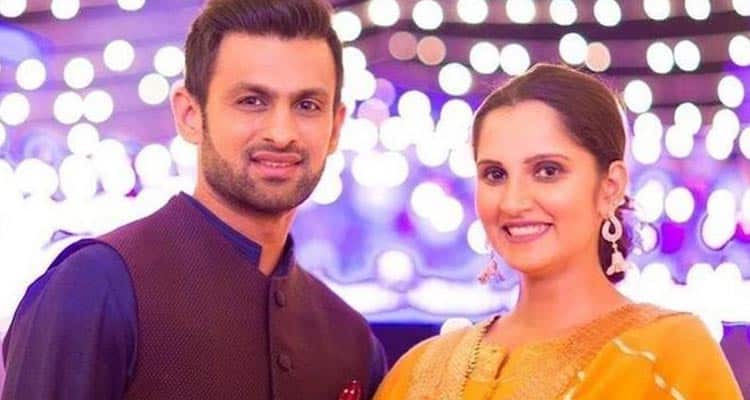 Dinesh Karthik and Dipika Pallikal
Ever seen those movies where the girl hates the boy but ends up falling in love with that exact person? Well, that's a Bollywood movie turned into real-life love story for Dipika and Dinesh. Dinesh Karthik one of India's most famous cricketers was supposedly initially disliked by Dipika Pallikal, one of India's best squash players, who felt that cricket hogged all the media attention and grabbed the sponsors too, leaving other sports high and dry.
Her attitude changed though when they started their gym trainings under the same coach. The rest as they say is history. Dinesh proposed to Dipika in Leeds right after he won the Champions Trophy. The couple got married in 2015. There are among India's most glamorous sports couples now.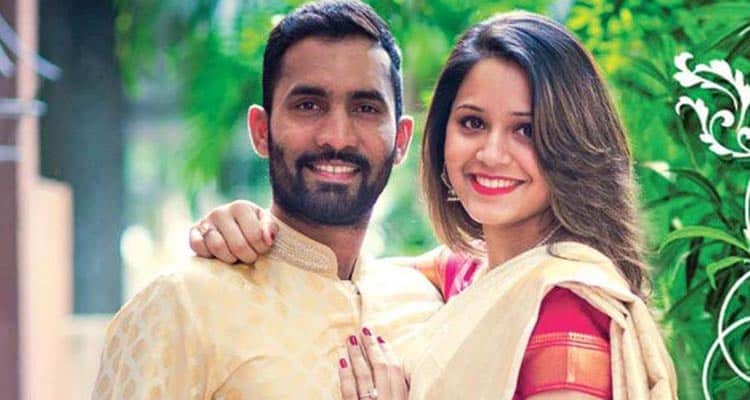 Anju Bobby George and Robert Bobby George
Anju Bobby George made history when she won the bronze medal in long jump at the 2003 World Championships in athletics. And guess whose support made this possible? Her coach, mentor, finance manager and husband Robert Bobby George.
The couple got married in 2000 and since then Anju had the best years in athletics. Bobby was a triple jump champion and volleyball player.
He met with an accident in 1998 and since then decided to focus on Anju's career.
Sakshi Malik and Satyawart Kaidan
Sakshi Malik was the first Indian woman wrestler to win an Olympic medal and supporting her all through her difficult training was her fiancé Satyawart Kaidan, who is himself an international champion in wrestling.
Satyawart's word of advice to Sakshi on the eve of her Olympic bout was: "Be fearless and feel no pressure."
They tied the knot in 2017 and continue to train as wrestlers and are aiming for the highest laurels. Since Satyawart comes from a wrestling family, his father being an Olympian too, Sakshi feels free at her in-laws place and is wholeheartedly chasing her wrestling dreams.
Heena Sindhu and Ronak Pandit
Heena Sindhu is the first Indian shooter to be ranked World No. 1 and her husband Ronak Pandit, an ace shooter himself is her coach.
The duo happily balance their personal and professional life.
Himself a silver medalist at the Asian Games, Ronak understands the need to work on Heena's concentration and also helps in keeping her relaxed for her tournaments.
Milkha Singh and Nirmal Kaur
This romance has already been immortalised in the block buster Bhaag Milkha Bhaag. Milkha Singh and Nirmal have been together for 50 years now. While he was called the "Flying Sikh" she was the volleyball queen and the two fell in love.
The couple met in Sri Lanka in 1957. While communications broke down in the next few years, they met again in 1961 when Milkha Singh joined Punjab Sports Department as Assistant Director. The next year they got hitched and have been together ever since.
These sporting couples do prove that being supportive to each other can help you reach the stars. They seriously give us some relationship goals.
Ask Our Expert
You must be logged in to post a comment.