Mary Kom did not give up boxing after marriage. She kept on pursuing her career after marriage with her husband's all-round support.
Mary Kom and the man behind her success
Women always don't have to be behind successful men. Sometimes women stay in the limelight while their men stay behind to support them, inspire them and love them. One celebrity couple who has this kind of equation are MC Mary Kom and Karung Onkholer (Onler). Mary Kom's husband Onler has been her rock. 
International boxer Mary Kom hails from a poor family in Manipur. With a single minded determination she started training for boxing since her childhood, not caring about her poverty or anything else.
Mary Kom's marriage: The sweet beginning
She has won many medals in international tournaments, including a bronze medal in 2012 Olympics. If one goes through all her achievements, then one thing will stand out: she has attained most of those after her marriage in 2005.
Related reading: 15 changes that happen in a woman's life after marriage
Act of destiny
Like something out of pages of a romantic book, Mary met Onler as an act of destiny in 2000. She was travelling with her teammates from Bangalore to Delhi by train. Her luggage got lost with all her documents. She had lost all her money and her passport too. Coming from a poor family, this was devastating for her. She was totally helpless. At that time, like a knight in shining armour, Onler came into her life.
Onler was the president of the Northeast students' body in Delhi at that time. He met her and promised to help her out. They became friends instantly.
He kept his promise and got her a new passport. He also collected funds for her to participate in her first ever World Amateur Boxing Championship in 2002.
They got married in 2005 after dating for four years.
In Onler's words: "I had my own destiny, but when I came to know her, it changed. It's not that she is very beautiful or that she is famous. I married her for her simplicity and her willingness to be a successful sportswoman." The destiny Onler here talking about was football. He was playing football, but he left it and supported Mary in her career."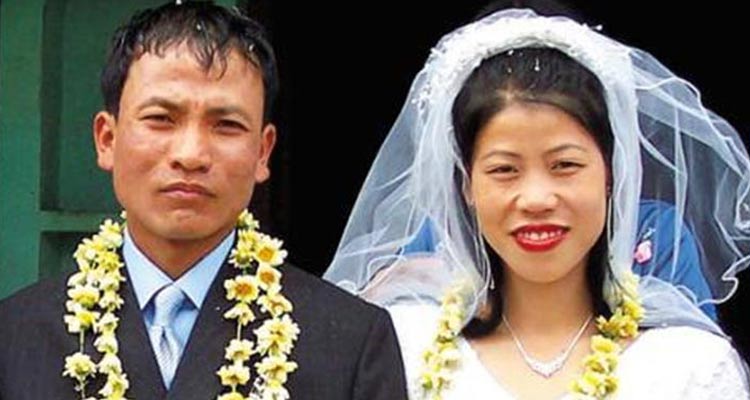 Life after marriage
Mary took a hiatus after marriage and gave birth to twins. She could not stay away from boxing for a long time, however. But she could not decide how to join back with two toddlers at home. Onler insisted she should re-join the boxing circuit soon.
He also assured her he would take care of the children in her absence. Mary was apprehensive in the beginning, but then she could see Onler's sincerity.
With a free mind she participated in tournaments after tournaments and won many medals.
In her words: "Onler has immense forbearance and has been through very difficult times. He has handled various challenges, mental, physical and domestic like the kids' illnesses (including her younger son's heart surgery) all by himself. I was away on tournaments and I knew I had to do my best, because he too was waging a lone battle against many odds."
Related reading: When my loving husband stood by me in a dirty hospital
Happily ever after
They had a third son in 2013.
Mary Kom is still active in the boxing ring and won a gold medal at the Asian Boxing Championship last year.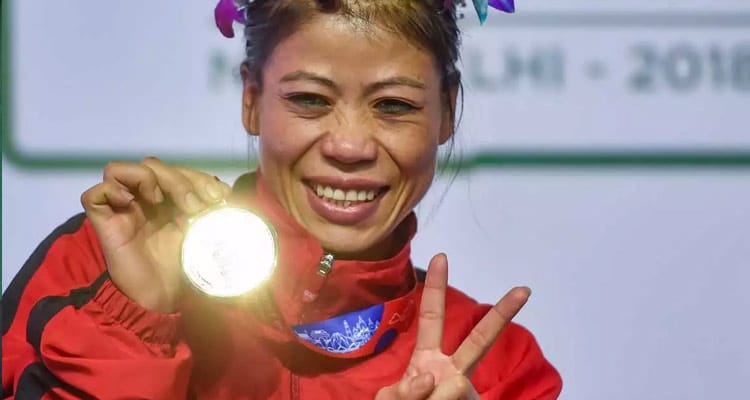 She has been nominated as a Rajya Sabha member.
Onler is still her rock and always there with a helping hand, be it writing her biography or voluntary works for animals and girls.
The short time they have together as family, they spend in pure love. Mary loves to cook for her husband and sing to him.
On screen
The couple's love story was immortalised on screen through the 2014 biopic Mary Kom starring Priyanka Chopra.
The message
The movie helped in spreading the message the life of this couple conveys
A good husband is not a good provider but someone who understands the wife's dreams and aspirations.
A girl doesn't have to stop pursuing her dream after getting married.