We received very creative and unique entries to our contest, "What is the best thing you have learnt from your partner." Going through them we realised that in this post every single word was written with so much of love and depth of heart and going through them made our day extra special. Pasted below are some of the original submissions by:
Kavya Gurunath Me n my husband were classmates in school and know each other since 25yrs. It's been a relationship of 11 yrs and a marriage of 2.5yrs. The best thing I have learnt from him is how to support your partner to perceive their individual goals..We have been growing together nourishing each other's aspirations and I am blessed to have my best friend as my life partner
Nisha Dhingra The best thing I learnt from my partner is to support each other in every situation. My partner n me are of opposite temperament n nature. It is difficult to set compatibility standard in opposite temperament. But he is that much compatible that he can understand my unsaid words n unexpressed feelings . N he always try to support me in every situation and if I m wrong then he tries to make me understand all ifs n buts. But never leave me alone. This supporting nature of him has made our relationship adoring n lovable that even after so many years, there is a freshness which keep both of us intact with each other.
Priya Sethi  My husband Rachit Sethi is my support n my strength and above all he is my best friend. Best thing I have learnt from my dear husband is  to "Organise one's day to day life keeping your valuables in proper places and believe me this thing help me to remain calm n positive because it saves my time and energy.very important for now a days busy life style.
Priya Agarwal My hubby has transformed a lazy person like me into an early riser, morning Walker and made me do things systematically on the right time…. In short, I have learnt from him the best & successful mantra of life I.e. #Time Management …. & I truly love him for this lesson…
Megha Sehgal The best thing I learnt from my partner is to provide and enjoy the space in relationship. To be independent and equally compassionate towards surrounded people and animals.
Bini Basheer The best thing i have learnt from my hubby is how to love and get love in return despite of all the differences between us. He encourages me to "be myself", loves and respects "who I am". Our love is unconditional
Sona Banerjee  My boyfriend has taught me to Explore myself! Before him, I was just a happy go lucky girl. My life revolved around academics, my steady girl gang, some fun college friends for cavorting around and my amazing understanding parents. Pretty convenient life and I was content! Then, I met this dynamite who made me question most things around me and go beyond my comfort zone!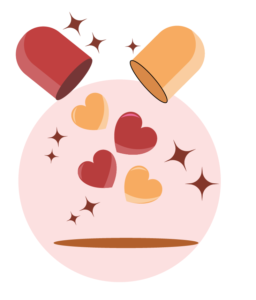 Get your dose of relationship advice from Bonobology right in your inbox
Prabha Mishra With all of my focusing on the present, I sometimes feel as if I'm running a bit from the past, trying to pretend as if it didn't happen. But, as anyone who has tried this tactic knows, it never works for very long. The past, like it or not, can creep into the present when you least expect it (and sometimes when you do!), so I've learned from my partner that it's best to deal with it head-on. It's sometimes painful and uncomfortable, but it's necessary and important if you want to move forward with your present. I've learned that, while dealing with the past is important, but nothing is ultimately more important than the life you're living right now. I used to find myself dragged back into the past, but, because of love, I've learned that the present is where I need to be and that's where I continue to stay — living, enjoying, and being a part of every moment of my life right now.
Aaru Mishra My boyfriend/best friend/partner taught me the only thing that mattered. Two words, guys. Be yourself. Everything works according to you, by the way. The things that happen to you are the best things that could happen to you, there's just no other way around it. You're all of what you need. The good, the bad and ugly, if you've gone through it all, it's not what you deserve but it's always the best scenario for your Selves' further growth. You can crib all you want about life being unfair, but you manifest what you get (that's the greatest secret never told). Through soooo many bad days, when I finally landed Vishesh Raj Srivastava I thought, that was it, no more work required. We've found each other. But no, relationships are a 24/7/365 job that you need to put your most into. Always requiring the best out of you and you have to give it otherwise it's a pointless thing.
Anita Mishra Patience! Extreme patience!
I tend to get emotional, reactive, angry, upset, defensive at the drop of a hat. My fiance on the other hand, thinks very logically and patiently! He says it's important to 'respond' to situations and not 'react' to it. Losing your temper and mind over things will not change anything, so you may as well keep calm and find a solution or sleep over it. It amazes me how can someone keep so calm in the middle of a storm, but turns out, it's a much better way to deal with situations and people, because it doesn't just give you a solution, it also doesn't leave you with a feeling that you could have handled the situation better. Peace of mind is another bonus! While I'm yet to master this art, I'm definitely trying to learn it and oh boy! It may be difficult in the beginning but it sure works wonders!
Manoj Mishr It's been 6 months and a few things i learned from her which I believe left a huge impact on me.
I was going through tough times or I don't know I was just being sad for no reason. I changed towards her and wasn't telling her what's wrong. She as always extracted it out of me and she told me one thing that forced me to rethink everything . There are a lot of things in everyone's life to be sad about but smiling and being happy inspite of all that gives you the strength to fight it.
She tells me always to share whatever is inside me. Eating all your emotions up and not sharing doesn't make you strong …it kills you. There are people who care about you and who won't judge you . So freely share your problem and emotions
It's ok to cry and be weak sometimes .Else you'll be nothing but a stone.
Overthinking is the deadliest drug. you do it and you get yourself in trouble. Know the line between thinking and overthinking.
Live the moment. Don't think too much about the future. Who knows what will tomorrow be like. So live today to the fullest.
People change, there behaviour change but that doesn't mean they change or stop the love or care they have for you,It increases infact. Change is a part of life embrace it,enjoy it, adapt to it.
She surely has made me a better person than I ever was and I don't know about the future but I'll remember all I learnt from her forever.
Aarti Mishra Before I start dating him ,I was not spending my time rather i am wasting it. I used to spend my time on Facebook, Whats app and OVERTHINKING ( I always hurt myself because of overthinking about my past and unnecessary thing or people around me )and in front of TV watching serials full of dramas. He introduce me with other valuable things where I should devote my time like reading books ( other than love stories), reading on Quora, Learning at least 2 new thing daily ,whatever it may be ..related to my profession, my interest ,my hobbies .Just learn something new daily ( He used to ask me at night ,what i learn today .. Now i don't know how and when i stop watching those serials which are part of my daily life. As i am feeling more happy doing these stuff.
There are lot more hing i learn from him as like ignoring unnecessary thoughts,
NOW I THINK and utilize my time ….and NOT OVERTHINK. and Love him more day by day.
Supta Sarkar I have seen my husband always admit when he is wrong.This not only makes him more trustworthy but also approachable too. From him I have learnt to swallow my pride and never involve myself in blame game. Instead I will say "yes, dear I am wrong" .I believe this makes a lot easier to build an honest, open relationship with my partner.
Vidya Shah Ours was an intercaste love marriage!
For me everything changed after marriage,mode of dressing,food,style of living so much so that even God changed along with my prayers!
But my love stood like a strong pillar,supporting me at every step of the day!
Seeing me in an awkward position he would just smile n say I am with you and this will also pass by! His moral support,encouragement,inspiration,his motivated smile was a stepping stone for me to move ahead in life.
His sheer determination to make our marriage work at its best was too inspiring which made me living with a huge family at ease!
He gave his qualitative time,mind,love n support at every moment which made me realized . . yes! When my love is with me then why should I worry about all petty things?
Had he not been my supporter then life would have been a mess!
Thus I learned one must have patience,determination,focus,be supportive,keep encouraging n accept the grace of God as He shows us the days n work hard to thrive as the time calls for!
We have now completed 44 years of our marriage n we are enjoying our life to the fullest"
Diya Mukherjee Thakur My husband had pulled me up when I was in my worst phase of life, and it was an arranged marriage we meet only 5 days before the D day. He had taught me the importance of relationships and the fact that families stick together no matter what, we take turns to be the tom and jerry in each other's life, can be complete despicable to each other, but always come back and never call it quits. Teaching the same to our 6 year old too
Reba Banerjee  The best things i learnt from my partner my husband Make me more informed my partnar introduced me to various blogs where I can read and understand different people's perspective. And recognize my passion at work. Find my taste in music he created a playlist on Spotify and shared it with me so that I could explore good music.I got introduced to different genres of music beyond pop and learnt to appreciate them. Understand my needs my partnar often encourages me to meet new people, meet other men, etc. to understand what exactly works for me. My partnar never holds me back with anything! Always wants the best for me and I find this extremely selfless and a powerful trait for a man to possess!
Samit Patil The best thing that I have learnt from my wife is cooking, before marriage i could only make tea but now i am expert in making Rice & other snacks but yet to learn chapti/ROTI.
Adil Marawala  My partner taught me to make music out of silence, seek joy out of tears and live each moment.
Sonika Arun Airan  My Husband Arun Airan is my life line. He is good father and partner .One things I learn that"When we had our son, a lot of people congratulated me and saying, 'you can relax now…you have a son in the house' and me and my husband laughed at their mentality but realised that this is how people still think. I was overjoyed that I had a son, but I knew I wanted to raise him right. It's okay if he cries and if he shows his emotions — Me and my husband are constantly telling him that crying doesn't make him any less of a man. We teach him to respect girls as equals and even in little things like a game of football or cricket to not make fun of them — that's where it all begins.
Just the other day at the park, they were playing football and right before this small girl was about to kick the ball, a boy shouted — 'don't kick like a girl…we'll lose' and everyone began to laugh. That small girl looked so shaken, but before anyone could say anything my son went upto her and said, 'kick like a girl…that's how we'll show them how to win!' and I promise you, that girl was beaming — she played like a real rockstar.
As a father and partner, I felt proud because the boys we raise today are the men of tomorrow. Everyday we hear things about women empowerment and feminism but my husband trying to teach my son that women don't need to be empowered— they already are. By trying to empower them, we're proving that they're weaker and need us to help them. Truth is, women are ready to rule the world as is…all they need is the world to be fair to them —to give them the respect they deserve…whether it's at home, at work or out on the streets."
DrSwati Bassi Responsibility and commitment in its true sense – is what I have learned from my life partner. Into four years of our married life there are many instance where I have hurt him as initially I did not had much feelings for him and every time it was his love and patience that won. Not only towards me but for the entire family he has a strong sense of responsibility from which he never took a back step. He is always ready to help the needy person no matter what time of day. He is completely involved with his mother, brother, niece, nephew, sister in law. He never weighs how much other person is giving into the relationship, he is always concerned towards giving his best to the family, friends and relatives. He is a person with very clear ideas and thoughts. And he has won my heart with these wonderful qualities.
Pinky Dholakia He has taught me not only how to love myself, how to love him, but most importantly how to love others. I have never been around someone who showed so much love for others. I can't begin to count the number of times he showed kindness to a stranger while we were together. He has given me an example of how to be loving to everyone. Not only that, but he has also shown me what it is like to selflessly love your family. I don't think I have ever met someone who loves their family as much as he does. Most importantly though, he has shown me how to truly love another person no matter what.
In the end, loving him has made me a better person. The unexpected things are definitely the greatest, and I can't wait for all the things he teaches me in years to come.
Sunita Katyal The best thing I have learnt from my partner is to do less tugging but more hugging and less correcting but more connecting with your loved ones!
Kalpana Janardan Just A Poem Inspire me more. Just share the magic with everyday life.
Before you, I walked this world alone,
Carrying the greatest loneliness ever known,
Prayers of mercy turn my heart to stone,
Forsaken by the Creator feeling disowned.
Capturing my hurts with all my might,
Only to set them free in the quiet of the night,
Forbidden thoughts with no light in sight,
Accepting my fate I gave up the fight.
Creator took pity on my heart he set me free,
He heard my cries he heard my pleas,
He showed me the greatest gift there can ever be,
Broke the curse and sent a sacred gift to me.
You are my night sky,
Feelings like this I cannot deny,
Now it's tears of gratitude that I cry,
You are the one I will faithfully stand by.
When I look into your eyes I can feel your love,
My beautiful angel sent down from above,
Your the guardian warrior that I dreamed of,
A love like ours is more pure than the dove.
My girlfriend is into sex toys and masturbation and this is how it helps our relationship
10 Thoughts In A Woman's Mind When Her Man Is Checking Out A Girl