"Hello, it's me. How are you doing?"
"Oh, you! I'm great! And you?"
"I'm great too. Game for coffee?"
"It's one o'clock at night!"
"Big deal! Don't tell me you have grown all old and boring."

No! Just that it was my girl's birthday today and I came back really late. I also have to reach the office by nine."
"I'm getting married tomorrow."
"Oh!"
"What does that mean?""You're getting married tomorrow and you want to meet me now?"
"You don't want to meet me?"
"Why do you want to meet me, now?"
"For old time's sake."
"I'll pick you up in thirty minutes."
"Cool!"
With everyone asleep, I could sneak out without anyone being the wiser.
I looked at myself in the mirror. Was it right to meet my ex, with not even twenty four hours left for my wedding?
The angel in me asked querulously, 'Is it right?'
The devil in me countered, 'Is it absolutely wrong?'
'You tell me!' the angel asked.
'Primarily it should not be a problem. They would just meet for coffee,' the devil responded. 'It's five years back they met last. Parted on quite a sour note.'
'No residual love for him?' queried the seraphic one.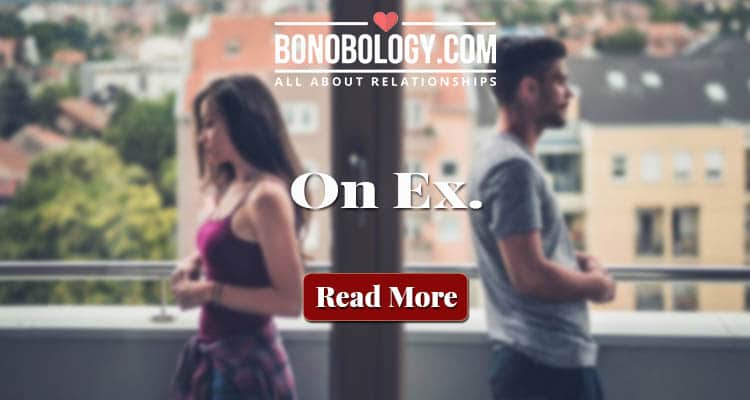 'None, I'd say,' said the demonic one.

'If this idea is so good how, in God's name, are you advocating it!' reparteed the lofty one.
Related Reading: Dear lover's wife
Instantly I realised where the blame lay – my curiosity. That morning, while having a pedicure in the beauty parlour, I had a conversation with a couple of other brides-to-be.
The rather bubbly bride-to-be said "You will either want to kiss him or you will want to slap him and never see his face."
I asked if I couldn't remain neutral. In a confident know-it-all voice she replied "Nope!"
"What if I want to kiss him?" asked the third bride-to-be, alarm in her voice.
With a mischievous gleam the bubbly one replied "Then you would find a way to kiss him."
Related Reading : He Was A Perfect Arranged Match Till I Tried To Kiss Him…
The third bride-to-be timidly wondered if it wouldn't be wrong. Bubbly girl laughed. "Yes, of course! That's how married women get lured into adultery."
We were served coffee and the conversation drifted to another topic. But that conversation lingered on in me, like an itch that refuses to go away. We become more conscious of such itches when we are lying lethargically in bed unable to sleep. And now, in the middle of this portentous night, I had to know.
It would be wrong to lead my future husband on, if I was even the least prone to adultery – a thought that had earlier never plagued me.
So I called my old ex-boyfriend…
I was still staring into the mirror. I needed to look ravishing this night. The reflection in the mirror indicated I did. I was glowing.
A grand aunt, over for the wedding, had said, "Why go to the beauty parlour and spend so much? You're the bride, before marriage you would be naturally glowing."
I blushed at the thought. Even though I was going through crowds of people constantly referring to me as the bride, or these rituals that were supposed to accustom me to this idea, I had never really thought of myself as the bride. This was the first time I did.
I realised my name, my identity, my entire existence would change in a few hours. It would all be attached to that of another man. I would be attached to a man, who would pledge in front of the entire world, that he would take care of me. I suddenly felt fragile, like the glass bangles kept on my dresser. I was supposed to wear them the next morning. From where I looked, they glistened and twinkled, like a child's bright eager eyes, willing to know more and more and more…
I realised my actions tonight could break them. I could not let that happen.
I dialled his number again. Fourteen long rings later he answered.
"Yeah… I'm driving."
"Why do you talk while driving, it's not right you know."
"Who cares? It's night time and you can bribe your way out…"
"It's illegal."
"Ms. Runaway bride you don't have the right to judge, ha!"
"What do you mean?"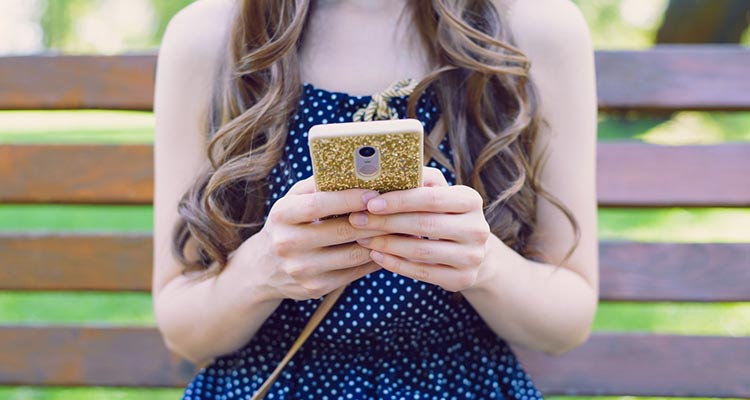 "What do I mean? What do you mean by asking me to meet you so late at night, just before your wedding? I'm not judging you, lady!"
Something clicked. Snatches of old memories raced through my mind. It had been his creepy mindset that freaked me out, his crudeness that had repulsed me. I had been lonely and hurt after breaking-up with him when the man I was in love with now, and marrying tomorrow, had put a band-aid on my bruises, wiped my tears, and bought me coffee.
"Hello! You there? I'll be reaching shortly."
I disconnected him, slunk under the blanket on my bed, and dialled another number.
I confessed.
"So, do you still want to marry me tomorrow?" I asked.
I shivered in spite of the blanket for the long moment before he responded.
"Well, when I thought of marrying you, I knew you were a bit stupid. But now that I know how  stupid you can be, I must protect you. Else this big bad world of wolves will eat this honest little girl up! Would you now care for some coffee, to battle your wedding jitters?"
I laughed and cried, till the tears of my laughter mingled with those of sorrow and guilt, as I mumbled a yes. I knew the next day we would be quite a bleary-eyed couple in the photographs. But I also knew that we would be one very much in love.