(As told to Shagufta Kalim)
(Names changed to protect identities)
That autumn of 2003 seemed almost perfect. I was in my late 20s, my professional life was successful and now I was keen to take the marital plunge.
A family friend introduced us. Nabeel made great coffee and conversation, owned a popular restaurant chain, had a fetish for exploring world cuisine, enjoyed reading, never missed a single episode of Friends. I mentioned Bryan Adams, and he hummed Summer of '69. A travel exploration of different continents topped his bucket list. Perfect! My heart whispered.
Related reading: The trip that tested our relationship
A fairy tale wedding
I belonged to a fairly modern Muslim family, and thankfully Nabeel was anything but myopic in his views. It wasn't long before we were making wedding plans. His fine taste in life was well reflected in the shopping bags. I, for sure, wasn't complaining. The Nikah and the reception had a stamp of class and Nabeel's personal touch.
The wedding night, however, did not the follow the conventional conjugal script. "Here's a man who isn't rushing, perhaps he intends to create a bond before the bed bonhomie," I thought.
The days turned into weeks. Promises of a European honeymoon faded away, too. His reasons: "Labour union problems at one of the restaurants." We were already a few months into the marriage and by now were at ease in each other's company, while in bed, a pillow divided us. I wondered why…
Related reading: Why lust is important for love
The whispers began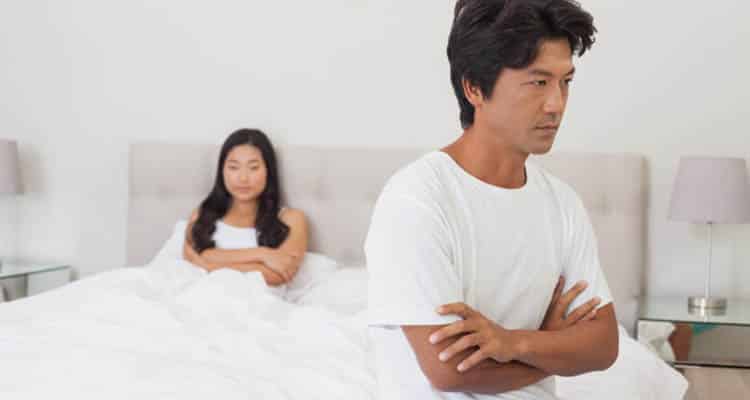 Meanwhile, he threw parties at home, playing the perfect host and flaunting me as the trophy wife. The parties were his 'stress busters', he would remark nonchalantly.
We were a couple of months away from our first anniversary. I don't remember what I was looking for in the guest room cupboard. A couple of gay magazines and a pack of condoms tumbled out. Later that evening, I subtly inquired and he replied that a friend had forgotten them.
A maid quipped, "You need to pamper saheb. Give him a massage. Since he married you, his favourite masseur has not turned up." A neighbour brought uncomfortable queries. Feeling lost, I approached his sister and received an unforgettable stare. After all, "Good girls don't discuss sex so openly."
Hushed whispers about a close relationship with his manager soon began making the rounds. My family chauffeur dropped veiled hints about hearing not so nice things regardingdamaad ji. I ignored the clamour and hoped for a better tomorrow, which showed no sign of appearing.
A series of events followed that raised doubts. For instance, the day I came home early to pick up a forgotten wallet, I was met by my husband and Raunak, his manager. His explanation was quick. "We are discussing strategies to deal with the troublemakers." I was too stunned to react.
A year passed by, and I remained his virgin wife. My friend urged me to confront the man and if things didn't change, call it quits. I decided to confide in my mother. The pain and disbelief on her face was all too evident when I told her my marriage remained unconsummated. But she urged me to give it some more time. I couldn't say no to her.
No sex please…
Every time the 'sex' word was mentioned, he would get furious. On the other hand, he made sure I acquired a few more diamonds and designer dresses.
One night in June 2005, I was persistently seeking an answer. Something snapped in him and he kicked the coffee table, breaking its glass top. A verbal assault followed. "Whore, sex-maniac, cheap desperate b&@ch, ugly nymphomaniac…" And finally the truth, "Yes, I am gay. I want nothing to do with you." After one and half years of charade, reality was staring at me.
Crying inconsolably, I called my mother. I wanted to end this sham and go home.
She offered no solace. "Don't be impulsive. He's just angry. A lot goes into making a marriage work. Your father isn't alive, your brother has his own family. It's not like before." "But ma, he is gay." I screamed in between sobs.
Nabeel did not conceal his anger or his disgust for me. A day passed. I wished my mother had supported me. The realisation that I was unwanted at both the places I called home left me humiliated and dejected.
A desperate measure
I didn't count them, but they seemed enough to put me to sleep forever. I swallowed the sleeping pills with urgency. No walking out of the marriage. I don't even remember my last moments in that house.
What I do remember is gaining consciousness in the ICU ward of a hospital. A police officer came to record my statement.
"Did he physically abuse you? If you confirm it, we will arrest him." I spoke only the truth, "No, he never touched me."
The divorce was mutual.
Eleven years ago, I returned to my old home. With time, I found my professional footing once again. Looking back, I feel it was wrong of me to surrender to despair. There's more to life than a bad marriage.