(As told to Amandeep Kaur)
The clock struck eight and I hurried with the lunchbox, as Sameer hated being late, and apologised, but the response I got was more agreeable. He planted a kiss on my forehead and said "I'll ask the driver to bring the children back from school and before I forget to tell you, I might be running late tonight" and waving goodbye, he went. Something was different in his behaviour, and he was doting on me from the past few months. I joked to myself that maybe it was 10 years of the harvest that I was finally reaping. Actually we were not this happy couple always. Back in college, I stood by him as his best friend while he enjoyed his relationship with his long-term girlfriend Sushmita.
She came back
I fell in love with him knowing he had a girlfriend but never made a move. Sadly Sushmita left him and went abroad for higher studies. Being his favourite person and closest to him, I spent even more time with him, until one day he said he loved me. As much as I danced with joy, doubt whether he could ever forget Sushmita haunted me, as I had never seen him love someone as fondly as he loved her, not even me. He convinced me that she was long gone and we started our journey. He told me some days ago that he ran into her, but so carelessly that it relieved me. My thoughts were interrupted by a phone call on Sameer's cellphone.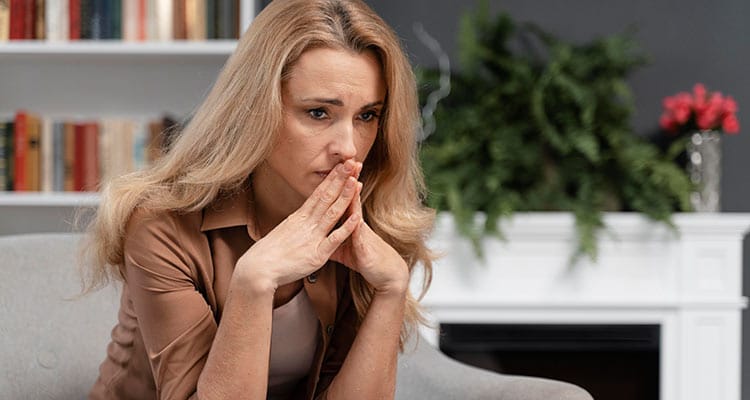 Related reading: Thoughts every girl has when she checks her guy's phone
"Strange! He never forgets his phone at home. It's like the call is destined for me," I laughed.
"Love, I'll be running half an hour late, so let's make it 8:30. Love you and see you soon," and the phone beeped. The voice was familiar, so familiar that it left me dumbstruck.
I was stupefied and the phone slipped away from my hand leaving me staring at the walls.

"She was, oh my God, I don't even want to say her name, ahh… it was Sushmita." Tears started rolling down my cheeks and I was fuming with anger and torment. The constant pattern of returning home late, extra working hours on Sundays and all that was now ringing a bell. All the gifts, that pouring of love was nothing more than the means to fool me. I was fooled by my own husband.
Related reading: 5 signs that your partner may be cheating on you – warning signs we all ignore
 I didn't tell him I knew
The bell rang and it was him. I calmed myself and opened the door. "I forgot my phone." I gave him the phone as he asked, "Did someone call?" with a weird look. I was quiet at first and then answered "Yup" and the answer brought a pale look on his face. "But I couldn't hear properly, a network problem, I guess." Relieved, he hugged me tightly and left. It was as if he was walking away from me. I couldn't gather enough strength to confront him about the call, as I knew things would never remain the same if I did.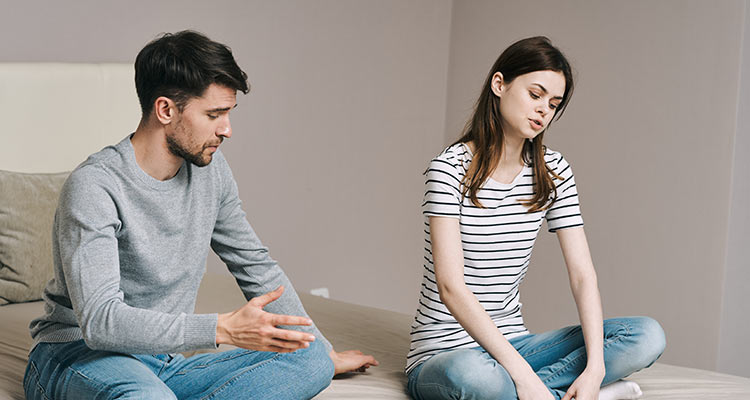 Related reading: 8 people share what ruined their marriage
The dilemma
The next few days were torture for me as he was in front of me but seemed like someone else's, not mine. I couldn't touch him, kiss him or hug him though I longed to be with him. He sensed something was wrong and enquired about my health and I so wanted to believe that he cared, but I was in a dilemma. The past few months he seemed happier. He indulged the kids and me, took us out to dinner and had almost quit smoking. I thought after all these years I was his inspiration for everything, but I was wrong. I went to stay with my mother for a few days with the children.

He would call me every day to tell me how the house didn't feel like home without us and how much he missed me.
As I was walking on the road with all this in my head, suddenly I blacked out.
I woke up in a hospital and looked everywhere for Sameer and there he was, sitting by my side. I had passed out from anxiety and low blood pressure. He took me home and sat beside me the whole night, taking care of me. He took some days off just to spend some time with me and to take care of me, but he was missing something.
Related reading: I was happily married and yet I began an affair with my ex
She brought the old Sameer back
He missed her, he missed spending time with her and I sensed that it was because of her that I again met that charming, happy-go-lucky Sameer of college.
She brought out happiness and liveliness in him and I felt miserable for taking away that happiness from him. I always wanted him to be happy and so I let things be the way they were. I didn't have the courage to confront him, because I was too selfish to leave him and deny the children his love. Even if he had chosen us, he wouldn't have been happy and the relationship would have been like a punishment to us.
I chose to let things stay that way and never told him that I knew and maybe the gifts and extra time for us is his guilty conscience. I know that there is this other woman, but too much is at stake and I can't risk it all.