When the trust is broken and one is feeling betrayed by their partner, the road to recovery can seem long and difficult. Betrayal and heartbreak are not easy to work through which is why it is important to focus on how to rebuild trust in a relationship to strengthen your bond again.
Have you been feeling lonely in your relationship? Do you feel distant from your partner? Because that can happen when trust in a relationship is shattered. But when you focus on your own growth combined with learning how to forgive and forget, you can easily overcome these hurdles and feel the warmth and nourishment of a happy relationship again.
If you are getting back together after a breakup or your relationship has taken a hit because of your partner's infidelity, you will realize that following the steps to regain trust in a relationship is not easy. Healing the wounds and leaving the bitterness behind takes time.
But the biggest task in rebuilding trust in a relationship is getting that same sense of security back, which is possible. With the inputs of counselor Dr. Rima Mukherji, founder, Crystal Minds – a multidisciplinary mental wellness center offering psychiatric and psychological services, let us look at how to rebuild trust in a relationship.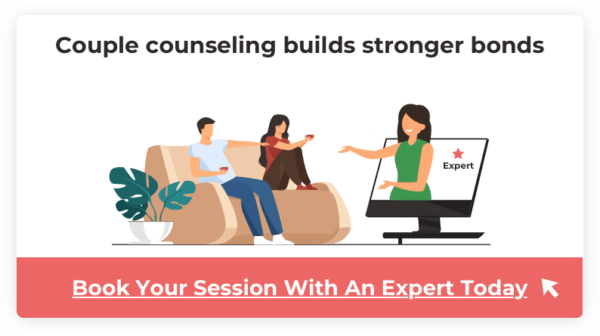 10 Ways To Rebuild Trust In A Relationship
Counselor Dr. Rima Mukherji takes us through the steps to regain trust in a relationship that you don't want to let go of. The past hurt is over and one needs to think about how to make changes in the present, for a better and more fulfilling relationship.
Rebuilding trust in a relationship can take time and is often a process that comes with some struggles. When you are already dealing with heartbreak and hurt, it is hard to put yourself in the same old shoes again, let alone take a long walk in them.
Along the way, Dr. Mukherji tells us to also take a look within and introspect. To repair trust in a relationship, it's vital to understand what both partners could have done differently the first time. With her guidance, you may be able to analyze, look within and figure out what went wrong earlier. We hope these steps to regain trust in a relationship can help you get back into a better place again.
1. Stop the blame game for rebuilding trust in a relationship
When you're looking at steps to regain trust in a relationship, first and foremost, is to let go of the baggage. The anger, hurt and tears. Ruminating on the same will always be counterproductive. Leave it all. Drop it and don't look back at it.
This will take you a long way in fixing your broken relationship. Commit to not raking up old issues or remind your partner of their past mistakes. You are turning over a new leaf in your relationship, and that means no looking back or bringing skeletons out of each other's closets. Yes, this is easier said than done, but with therapy and counseling sessions, it is possible to get there.
2. To rebuild trust in a relationship, introspect
We are all born with our own insecurities. This would be a good time to introspect if old insecurities are the root cause of your issues, which could in turn be affecting the relationship negatively. A lot of times, it is our own deep-seated issues that overflow into our relationships and interactions with others, without us even realizing it.
Analyze with a calm mind and seek relationship counseling if you feel the need. It is very important to see where you went wrong so that you can correct it. The answer to how to rebuild trust in a relationship lies in knowing where the problem really lies.
Related Reading: 12 Signs Of Insecure Women And How To Avoid Them
3. You need to choose the good over the perfect
Why is your relationship at a stage where you are trying to rebuild it? Think just for a moment about if you were chasing an elusive 'perfect' relationship and in the process were not satisfied with the 'good' one that you already had.
Many of us have a lofty notion of how a 'perfect relationship' should be and what 'relationship goals' we ought to be aiming for as a couple. Once we let that go, we can see love and relationships for all the wonderful things they can be and are. Rebuilding trust in a relationship is much easier then.
4. Identify the root problem dispassionately
To build trust in a relationship again, you need to get to the root of your issues. What brought you to this stage? Abuse? Cheating? Angry fights? Alcohol/drugs? In-laws? Financial troubles? Incompatibility? Insecurity?
Go past the frivolous fights and find the core issue. Lead yourself up to it. Away from all the noise and confusion all around, address that core issue and speak with your partner about it. Tell them: 'This hurt me' or 'It hurts when you make fun of me', 'Let's meet a counselor for your addiction', 'Let's discuss our finances calmly', 'I am facing difficulty trusting you after you cheated, we need couples counseling', 'I am sorry I strayed, let's sort this out. I want to be with you.' And so on.
Wondering how to rebuild trust in a relationship? Well, address the issue head-on. You have to just focus on what you want and work on getting back together after a break-up.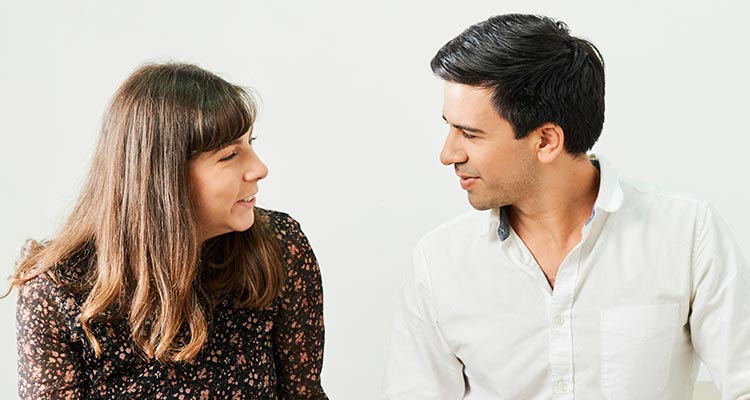 5. Be genuine and try hard
Most couples know the point when their relationship began to show cracks. They know exactly what mistakes they made in the relationship and exactly what they could have done to prevent things from going awry. So when they attempt to get back together, they more often than not, at some level know what they should do differently this time.
When trying to get back together, be genuine in your efforts. If you say sorry, mean it and simply be a better boyfriend or girlfriend this time. When you say you will control your alcohol, join an AA, if need be. If you say you will control your temper from now on, work on it.
Your earnestness holds the key to repair trust in a relationship. When your partner sees your efforts, they will begin to trust you again. When words are followed up by concrete action, it reassures the partner about your commitment to the relationship.
6. Your efforts as a team
To rebuild broken trust, work together as a team. Plan together. Discuss. Brainstorm. Attend counseling together and be truly invested in the efforts you're making to rebuild the relationship. Do not do things just for the sake of it or to please the other person. Believe in your efforts.
Decide not to be mean to each other, stay away from blaming constantly and if you feel angry try to focus on other things to avoid the fight. You can sit down with your partner later and tell him or her about your feelings.
Related Reading: How To Stop Arguing In A Relationship – 11 Tips That REALLY Work!
7. Address the 'reason' why you got married or got together
Both the individuals in the relationship must take their mind back to why they agreed to marry each other or got together in the first place. Think of the good things and the positives. Mulling over the negatives isn't the answer to how to rebuild trust in a relationship.
Instead of finding reasons to hate each other and be angry, try to reminisce about the first date or all the times you did fun, goofy things together. When you are resentful and insecure, it is easy to lose sight of all the good things and only obsess about the negatives.
One of the most important steps to regain trust in a relationship is reminding yourself and your partner why you really love them.
8. Focus on your own growth for rebuilding trust in a relationship
When individuals take charge of their own happiness, they respond better to being a couple and can rebuild trust in a relationship in a much better way. Do not put the entire burden of your own happiness on your partner. Your partner cannot be your parent, friend, guru, source of entertainment, all rolled into one.
Fill your life with your own joys, do things that make you happy and have realistic expectations from your partner. Convince yourself that a sole individual is not the source of your happiness. Once you are stronger and feeling more confident in your own self, your relationship will benefit drastically from it.
Related Reading: Giving Up On Love? 18 Reasons To Reconsider
9. Treat it as a new marriage/relationship
How to rebuild trust in a relationship and come back together after a breakup? Well, the couple should try to treat this new phase as a whole new relationship. Your relationship has changed due to whatever tore you apart (the affair/the differences/the in-law issues).
It will never be what it was. But from our experience in years of counseling couples, we see that it can be a sounder and stronger relationship. One that has weathered the storm. To get a fresh start, couples must truly convince themselves that they are in a new and better place.
10. Know the strengths and weaknesses
One of the ways to build trust in a relationship againis being a self-aware couple. Focus and celebrate the strengths (how you enjoy each other's humor/how they respect your parents/how your partner always stands up for you) and work hard on removing the weaknesses (losing temper soon/saying bitter things to be regretted later/not spending time with children.. and so on).
I always say positive change cannot be brought about by being negative. So you need to be absolutely positive to rebuild trust in your relationship.
FAQs
1. How do you gain trust back in a relationship?
Only with a lot of persistence and effort. One really has to do away with all negative thoughts and practice forgiveness. One also has to be deeply aware of the mistakes made last time so one does not commit them again.
2. How long does it take to rebuild trust?
It can take a while. It can take up to about 6 months of consistent effort and work to truly love and trust a person again like before.
3. What causes lack of trust in a relationship?
Betrayal in a relationship, cheating, not meeting expectations, severe arguments are some things that can cause a lack of trust.
Trust Issues – 10 Signs You Find It Difficult To Trust Anyone