Jealousy and dating
A lot of people will tell you that jealousy is the root cause of all problems in a relationship. While it is true that overdoing it might lead to a lot of issues, a little bit of jealousy is actually okay because, in the end, that's what makes us human. I mean, I still get jealous when my mom looks too proud of one of her students. It is childish, I know, but it is yet hardly something I can control. Also, in small amounts, it is kind of cute when people tend to get jealous when they think someone is hitting on their partner. So, here are a few reasons why I think it is okay to be 'that' person in such a situation:
1. It lets your partner know you care
A little bit of jealousy means that you love the person so much that you are possessive about them. You definitely want them to be exclusively yours. Even when they're at work, or doing parties, you just want them to be yours. And even if that sounds bad, it is adorable, and shows them you love them that much more.
Read more: Where love dwells, jealousy follows?
2. It is kind of cute
Admit it; it is kind of cute when someone gets possessive about you. Imagine you guys had a fight and they are so mad at you that they won't talk to you. Try talking to someone new as if you genuinely enjoy their company. Soon your partner will be running up to you guys so they can establish their territory.
Read more: Pride and jealousy has no place in a relationship, proved Lord Krishna
3. You will both try harder
Them because they need to regain your trust. And you because you are afraid that they will leave. This means that you will put so much more into your relationships. The whole dynamics actually will be better because jealousy eventually leads to a better communication between the couple. Just remember to talk to your significant others.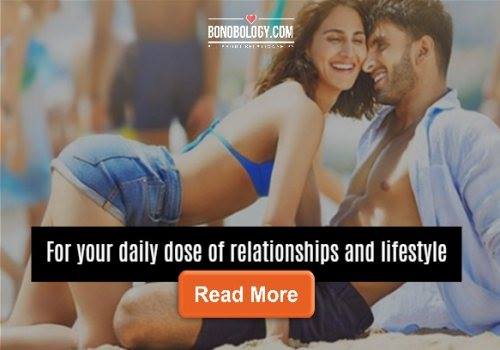 4. It spices up your relationship
Jealousy is like garam masala for your relationship. You work through the problems between you two, and start doing impulsive stuff like you did when you started off with the relationship. There are good things about jealousy. Because you two care so much, you would end up doing things with a panache that was otherwise stalled in your life because you two had settled into a routine. The fact that the normal gets renewed makes relationships that much better.
5. The make-up sex is amazing
The fights will be terrible. You will be screaming nasty things to each other. They will ask you to stop smothering them and you will tell them to go away. But, in the end, when you do make up, the sex will be hot enough to blow both off your minds out. You will use your body as a weapon poised against them leaving and they will answer back saying they never will. It does not get any better than that, to be honest.
Jealousy, in the end, is as normal as bread on butter and all bread is dull bread without butter. But perhaps over-buttering can lead to some problems. Bread spread jokes aside, jealousy does after all make you human. It also lets both of you know that you care enough to not be able to live without each other. So, honey, the next time you feel the familiar trickle of white hot envy, chin up. After all, it doesn't make you a bad person or lover if you are actually working towards building a better relationship.