Long distance relationship problems is something that has been reiterated and discussed far too much in our interactions. When one mentions having a long distance relationship in any social settings, it raises everyone's ears because they already assume that you are having a really hard time. 
Further, they may even try to give you long distance relationship advice that may be completely unwarranted. While that may be a little annoying in that moment, their intentions are justified. Long distance relationships come with a unique set of struggles but that does not mean that they are much more or much less. 
18 Long Distance Problems You Should Know About 
Long-distance relationship problems can appear as tedious and really unfair at times. These problems are also often separate in nature from regular relationship issues. However, that does not mean that your love is not strong. Absence does make the heart grow fonder but that is not enough. These problems may need some extra effort and you just have to be ready for it. 
Dr. Neelu Khanna, a life coach tells us that respecting each other's feelings and sorting out things amicably are a few things that one can do to deal with long distance relationship problems. 
Here are 18 problems in a long-distance relationship that people have often encountered in their experiences. Be mindful of these so you can know what to expect and deal with it accordingly.
1. Talking too much   
Yes! Talking too much is one of the long distance relationship problems. We can hold on to our relationships so much that we forget everything else around us. While a healthy amount of communication is necessary, you really should not be glued to your phone all day. Think about this, are you in a clingy relationship?
To stay emotionally connected in a long-distance relationship you might want to tell them about every second of your day all the time. But this would mean you are disrupting the other good things in your life. It is important to ensure you do not sacrifice too much in order to sustain your relationship. 
2. Jealousy 
If your partner sees a new person in your profile picture, they may start panicking even if there is nothing to worry about. Staying apart takes away all kinds of security and trust that one feels in regular relationships. Rebuilding that trust is important but can take some time. 
You or your partner might feel easily jealous when the other one is having fun or making new friends. You may feel this way because you do not want to miss out on whatever is going on in the other person's life. 
Related Reading: 10 Tips To Turn Jealousy In Relationships Into Motivation
3. Worrying about the future 
One of the most doom like long distance-relationship problems is thinking about the future. It can be anxiety inducing to plan a future when you already live in a different city from your partner. While you must contemplate it, do not spend every second stressing about it.  
Thinking about the prospect of marriage and aligning your careers or even picking a city to live in are some long conversations and difficult decisions. This might make you constantly evaluate where and how you should be taking things. 
4. Loneliness 
Starting a long distance relationship may seem easy at first. But the loneliness creeps in soon after. Too much loneliness can make you feel like your long distance relationship is falling apart because the end appears bleak in that moment. Feeling lonely can make you spiral into thoughts that you really do not want. 
This might make you feel like you are in a failed relationship. One of the problems in a long-distance relationship is feeling like you have nobody even when you actually do. The distance can make it difficult to feel safe and surrounded by love.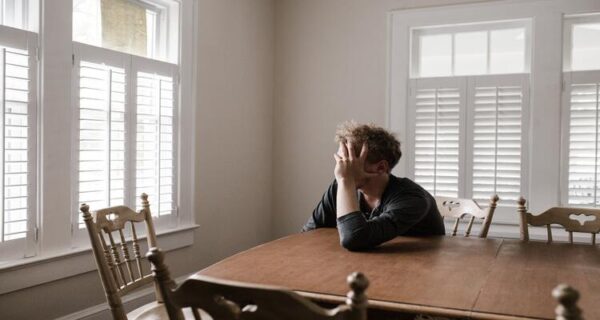 5. Growing apart 
Even though you two are together, you still have a lot of time to focus on the other things in your life. Friends, family, career and a passion can take up a lot of your energy in any relationship. When you become too focused on those, your relationship could take a backseat. 
As you grow as a person, you may not be able to keep tabs on your partner's growth and experiences. You might become naturally inclined towards individuality and stop incorporating your partner into every single thing. 
Related Reading: 7 Warning Signs You Are Growing Apart In Your Marriage
6. Miscommunications 
The texting era has certainly made communication super easy but has also been the reason for a lot of conflicts and misunderstandings. Conveying tones over text or opening up your heart completely is not easy to do on text. It may even lead to the use of some gaslighting phrases.
Certain remarks may convey the wrong feelings and leave your partner spinning in confusion and worry. When repressed, this can accumulate and lead to larger problems that you might miss completely at first. 
7. Missing physical intimacy 
In a long distance-relationship, you might be constantly yearning to feel your partner's touch. Watching couples hold hands at concerts, photos of your couple friends cuddling and watching strangers kissing can be a really difficult experience for you. 
You may even feel the need to try out an open relationship so you can still have physical experiences with other people. This is truly a slippery slope because it can be difficult to manage your love and your need for a physical attraction. 
8. Feelings of insecurity 
One of the long distance-relationship struggles is having to brush away the constant insecurities. Even if your partner may love you a lot, it is not easy for them to care and be there for you always. 
You may even start hiding things from them because it might seem like too much of an effort to keep things going normally. It can be difficult to overcome feelings of insecurity. It might make you wallow in feelings of worthlessness and despair. 
9. Not understanding space 
Ensuring the need for space is key to sustaining a long-distance relationship. Space or taking time off is not necessarily a bad thing. It allows one to step away and think smartly for themselves if you want to avoid long distance relationship probl 
If you love your partner, you must understand their need for space and their need to be themselves. When one is too occupied by another person, it can lead to conflicts and emotionally suffocate them. 
10. Not being able to share responsibilities 
Finances and parenting are some big responsibilities that can appear even bigger when one is in a long- distance relationship. One of the long distance-relationship problems is managing all these side problems when you are already managing your heart. 
When your head is not in the right place, it can be difficult to co-parent or co-manage the other important things. Your relationship with your partner needs to be really smooth in order for these other things to go smoothly.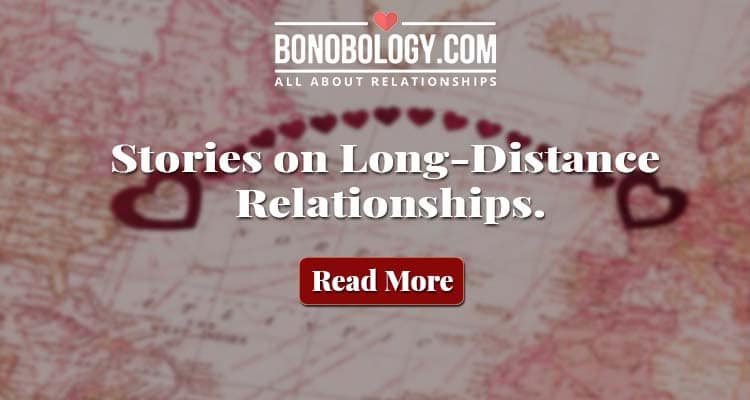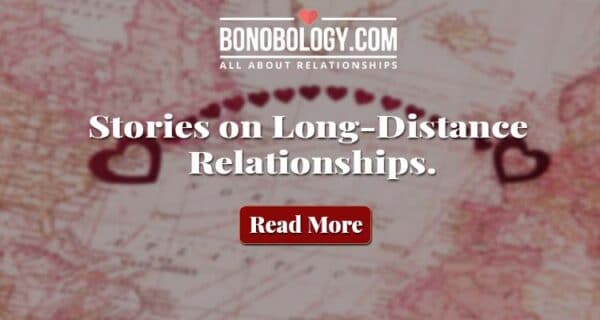 11. Depressive episodes 
If you're wondering when to let go of a long-distance relationship, it is when the depressive episodes and panic attacks start pouring in. Long-distance relationship depression is a serious problem and is cause for alarm that things are just not going well. 
This is the point of no return. Once you are visibly depressed, there is nothing you can do to fix your relationship. It might be time to step away. 
Related Reading: Practical Steps To Deal With Depression – Our Panel Of Therapists Tell You
12. Feeling emotionally distant 
When the emotionality fades away, what else is left in the relationship? One of the long distance relationship problems is becoming an emotionally distant person. Dr. Neelu Khanna says, 'You must let go of any relationship when it creates more disturbance and when there is clearly too much disconnect.' 
When one is not emotionally invested, there is little reason to keep things going. If you're confused when to call it quits in a long distance-relationship, it is probably when you stop being emotionally attached to them. 
13. Dealing with a possessive partner 
Your partner may be more possessive in a long-distance relationship than they might be in a regular one. It is easy to panic about your partner's whereabouts and activities when they are so far away from you. 
Dr Neelu Khanna suggests, "Having faith to not be overbearing and having trust is key to surviving a long distance relationship." If  your partner is internally scared all the time, it will result in possessive and suffocating behaviors. It may only be a phase but it can be a rough one to get through. 
14. Not accepting the changes 
When people are far away from each other, there are changes going on in each person's life that the other person is not able to witness. It could be a stark shift in careers, or even making new lifestyle choices or finding a new residence. 
However, these things are never anticipated by the other person. So they may appear as sudden and even start feeling like you are in a toxic relationship. It might even make them feel like they do not know you anymore. While the changes may be benign in nature, it could threaten your partner. 
15. Making time for traveling 
Being in a long-distance relationship means that you must now be ready to travel with your partner. Hopping on flights on free weekends or planning elaborately long vacations to Cancun, you will be seeing the airport a lot. 
It can be challenging to always find time to travel with one's busy schedule. You might not be able to sacrifice every Saturday family dinner in order to fly to see your loved one. Managing your work and life with traveling can be a major struggle. 
Related Reading: Travel for two: Going away on a luxury vacation
16. Reconnecting might be different 
Constantly separating from each other and then getting back into each other's arms without any troublesome consequences is impossible. Our energies often change with our movements. Moreover, our emotions are also not stagnant. 
Moving in and out of one's space repeatedly can give birth to lots of mixed emotions of being happy, sad, fearful and insecure. Nobody can robotically be happy one day and then just go back to being the way it was once you are separated again. 
17. Time will always be scarce 
Dr. Khanna suggests that time management further poses a major issue to find common spaces to connect with each other. Whether it is the coffee-break phone conversation or your three-day trip to see your boyfriend, you might never see time the same way again. 
The clock might always be ticking inside your mind. This can make one feel super anxious all the time because you feel the need to save a relationship. This constant worry can also ruin the actual physical time that you spend together. You will always be forced to wonder what it'll be like when you get back on the train to go home and you will be all by yourself again.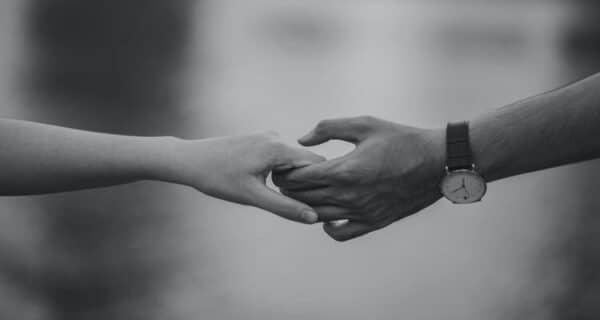 18. You will be annoyed with other couples 
Watching other couples living it up might make you feel jealous in a way that is unfair to them. Looking at them might also make you want more from your own relationship which can induce unnecessary expectations. 
In no situation ever, should another couple be used as a yardstick to measure the success of one's own relationship. We do not know the troubles others are facing and we should just focus on our own. 
FAQs
How do you get through a hard time in a long distance relationship?
By talking things out, expressing yourself, being honest and a willingness to listen to the other person. You must keep putting yourself in the other person's shoes if you want to make a long distance relationship work.

What is the hardest part of a long distance relationship?
The hardest part is missing your partner's physical presence. Moreover, a lot of anxiety also comes in long distance relationships from worrying about your partner and missing them.

What are the disadvantages of a long distance relationship?
You might feel lonely more often and question your relationship. Moreover, you will have to do a lot of time management. You will miss your partner often and even undergo bouts of jealousy and doubt.

Why do most long distance relationships fail?
This is because most couple are unable to align their end goals with each other. It is important to practice healthy communication, conflict resolution and establish trust.

7 tested love hacks to make your long distance relationship work