Long-distance relationships have been considered untenable for the longest time. The common refrain is the distance eventually gets in the way of love, driving partners apart. While that may have been true in the past, it's no longer the case in today's digital age. With the right long-distance couple apps on your devices, you can stay connected across cities, states, countries and continents with a tap on the screen.
If you're still relying on the good old personal messengers and video calls to stay in touch with your boo, it's time to ramp up your long-distance relationship game. After all, there is only so much you can do or say over texts and when dating via a camera. When you run out of things to say to each other is when trouble finds its way into your paradise.
Your connection can take a further hit if you're going through your individual lives with little common ground to connect over. All of this, and in turn, a gut-wrenching breakup can be avoided by simply signing up on apps for long-distance couples that bring you closer despite the distance.
9 Best Long Distance Couple Apps To Download NOW!
If there is one thing COVID-induced lockdowns have taught us is that we can never take anything – no matter how seemingly routine or inconsequential – for granted. Not even the company of our significant other. Olivia and her boyfriend Liam learned this the hard way.
The two have been together for over a decade, and have built a beautiful life together, complete with a daughter and two dogs. When the lockdown was imposed, Liam was in the middle of a six-week work trip and ended up getting stuck there for months.
"In those uncertain times when we perhaps needed each other the most, we found ourselves left to our devices. My daughter, my boyfriend, I, and even our dogs were all miserable. Suddenly, we were searching for apps for long-distance family and relationship apps for long-distance couples to make it work. It was technology that helped us stick together and sail through despite the distance," says Olivia.
The lesson in Olivia and Liam's story is that irrespective of whether you're in a relationship with someone who lives miles apart or just a few blocks away, it's best to be prepared. Apps for long-distance couples not only end up strengthening your bond, but they also add a layer of excitement to your otherwise boring phone conversations/video calls you leave on while you're doing the dishes.
To help you get started, here is a handpicked selection of the best long-distance couple apps to bridge the gap between partners: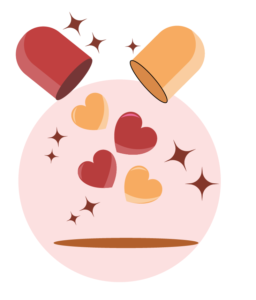 Get your dose of relationship advice from Bonobology right in your inbox
Related Reading: 35 Long-distance Relationship Activities To Bond
1. Lovedays: D-Day for Couples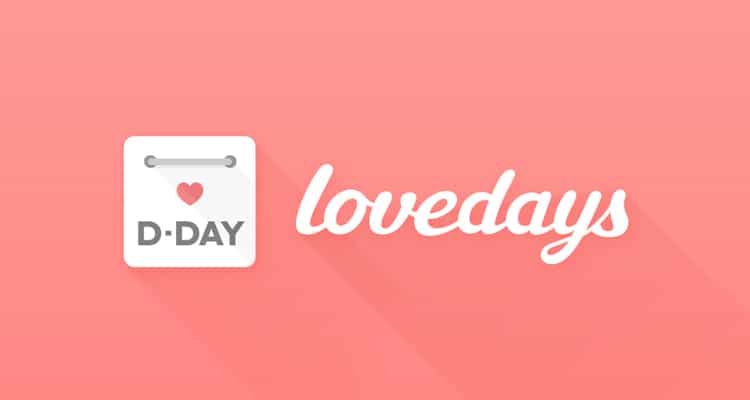 Available on: iOS & Android
USP: Countdown app
Longing for each other is one of the constants in a long-distance relationship. That's exactly why this Lovedays is the best app for long-distance couples who want to keep track of the important events that serve as the perfect excuse to place your next visit. Or simply countdown to it.
From your anniversary to birthdays, the next planned date or other relationship milestones, you can use the D-Day countdown to keep track of them all. It's the perfect way to stir some excitement and anticipation into your relationship. And do so in endearing ways.
Counting down to when you two can see each other again? Add it to the app, and it'll keep track of the time left for you. Just make sure you don't lose your mind in the excitement you'll get by seeing the countdown numbers get lower and lower! The best long-distance relationship apps are ones that remind of things to look forward to, and Lovedays certainly fits the bill.
The app comes with a widget that lets you jazz up these countdowns with beautiful backgrounds, heart symbols as well as pictures of you and your beau. You can use these countdown reminders as your phone's lock screen. Turning every glance at your phone into a reason to feel a dizzying hit of emotions. You can also customize the colors, fonts and other elements to make these countdowns all the more aesthetically appealing, making it one of the most fun apps for long-distance couples.
2. Tabletop Simulator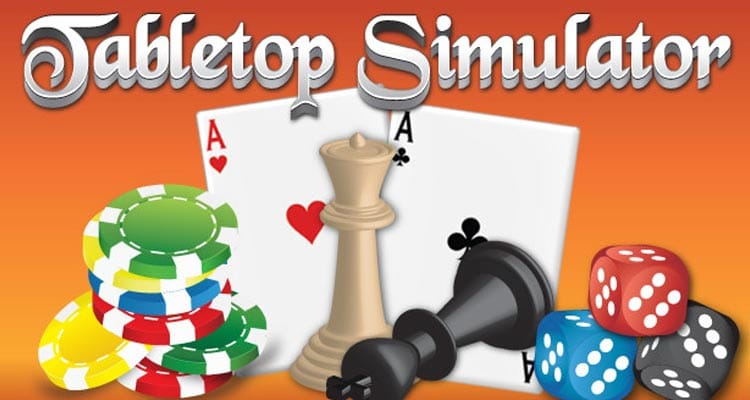 Available on: iOS & Android
USP: Gaming app
There are all kinds of long-distance relationships today that extend far beyond the realm of dating. Even cohabiting or married couples may go through long-distance spells owing to one of the partners having to move for work or professional pursuits. If there are kids involved, you may need apps for long-distance families as much as ones for couples.
If that's what you're looking for, the Tabletop Simulator app should be right up your alley. This is one of the long-distance games app that you can rely on to spend lazy Sunday afternoons playing classic board games such as chess, checkers, dominoes, backgammon and solitaire with a virtual twist from different locations.
Besides, it also lets you create your own games using custom settings. Definitely, something that kids will enjoy as much as you and your partner. As an app for long-distance couples and kids, Tabletop Simulator might just have you hooked on creating and playing new games with you SO the entire afternoon.
3. Love Nudge app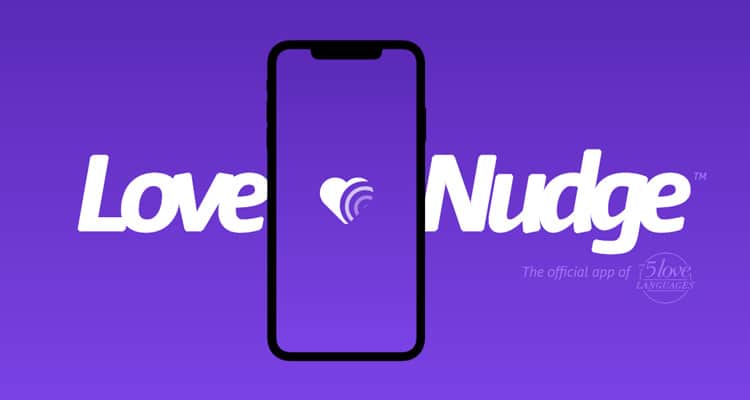 Available on: iOS & Android
USP: Encourages expressions of love
Love may be a universal feeling but we all express and experience it in different ways. The Love Nudge app makes it easier for you and your partner to understand each other's preferred expressions with its five languages of love – receiving gifts, acts of service, words of affirmation, quality time and physical touch.
To start off, you need to identify the preferred love language by taking a short quiz. From here on, you can set customized goals of expressing love to each other. Whenever in need of some loving and comforting, you can simply nudge your partner for it.
The conventional ways of being cute over the phone or a video call may soon become just another obligation. Apps for long-distance relationships like Love Nudge can add an element of excitement to how you communicate with your partner in new ways. When your screen lights up with your partner sending you cute nudges, we're sure it'll make you smile.
The app makes doing so fun by gamifying the process, ensuring that showing much you love and care for your partner doesn't slip through the crack. Even if you're living miles apart or in different time zones. The app is also compatible with the Apple Watch, which means you can stay connected even on the go.
Related Reading: How To Make A Long-Distance Relationship Work?
4. Nujj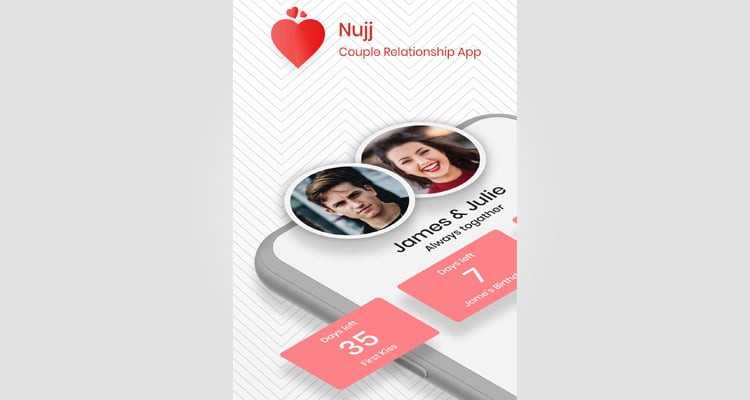 Available on: iOS & Android
USP: Real-time nudges
Nujj is not the same as the Love Nudge app, even though the two operate on a similar principle. Nujj works to make long-distance lovers feel like they're right next to each other by sending out virtual nudges in real-time. You simply shake your phone whenever you're thinking of your boo, and their phone will vibrate instantly letting them know they're on your mind. They can reciprocate by sending you a nudge back.
Other than this unique functionality, this is one of the relationship apps for long-distance couples that you can use to share photos, audio notes, set reminders and countdown to special dates, create a personalized timeline for your relationship as well as share location.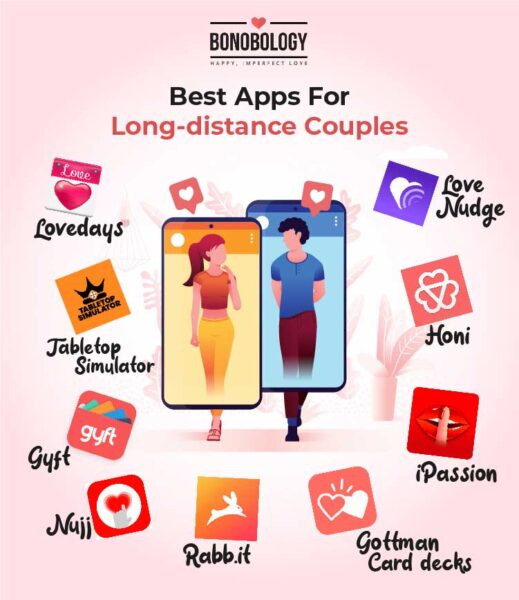 The ability to let each other know where you're at all times as well as add things to your partner's to-do list makes it count among super helpful apps for couples with trust issues. If your boyfriend suspects that you're hanging out with friends if you say you want to hit the sack early, you can put their mind at ease by simply sharing your location.
And if your girlfriend feels that you don't pay enough attention to her, you can show her that's not the case by adding a daily reminder for her to take her meds or multivitamins.
5. Rabb.it
Available on: iOS & Android
USP: Screen sharing
Is snuggling up with your SO and watching a movie or binging on a show your idea of a perfect Friday night? You don't have to let the distance get in the way of your ability to plan these movie date nights anymore, thanks to the Rabb.it app.
This app lets you watch shows and movies at the same time and also respond in real-time. Your respective locations notwithstanding. All you need is a stable WiFi connection, and you're all set to plan and execute the perfect date night. By making it effortless to watch things together, this app for long-distance couples will make sure you two get back to watching the trashy-yet-entertaining reality TV shows. Now you can resume the playful arguments of who's more like that one contestant you both hate.
Add Rabb.it to your list of long-distance couple apps if you find the back-and-forth between Netflix and FaceTime, fumbling through an array of devices, too cumbersome to just be in the moment and enjoy with your partner. Plus, this acts as both, an android app for long-distance couples and works on iOS as well. Don't let your iPhone vs android debate get in the way of love!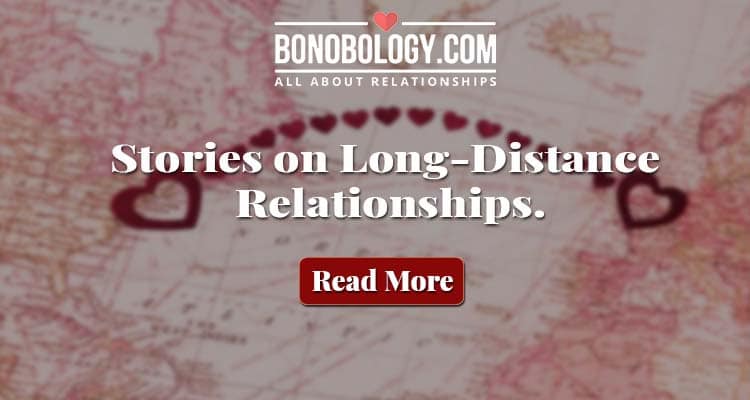 6. Gottman Card Decks
Available on: iOS and Android
USP: Helps build intimacy
This app for long-distance lovers comes from the house of the Gottman Institute that has earned repute as the gold standard for relationship advice with its research-based relationship and self-help books. The Card Decks app from the Gottmans brings the legitimacy of their expertise to an app-based digital format.
The sleek and user-friendly app comes with 14 different card decks comprising over 1,000 flashcards designed to help you get to know your partner better and build emotional intimacy in the relationship. This is one of those rare long-distance couple apps that will make sure you're never left grappling with the 'where is this going' question.
In addition to this, the app also comes loaded with creative date night and activity ideas for long-distance couples. Trust us when we say, it is the best app for long-distance couples who're in it for the long haul.
7. iPassion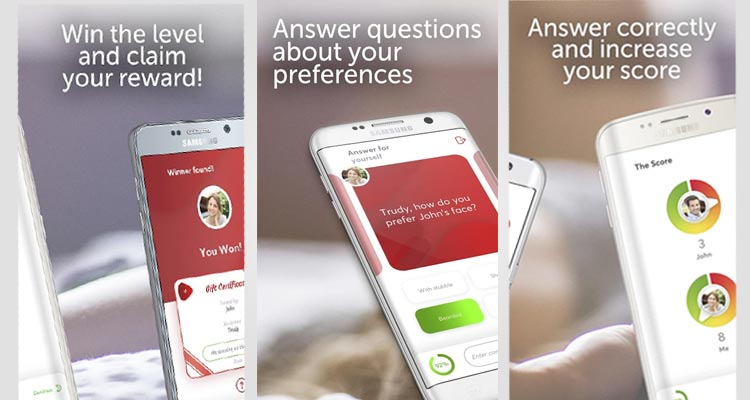 Available on: iOS & Android
USP: Sexual intimacy
iPassion can be counted as one of the long-distance games app but with a twist. The app draws inspiration from the good old trivia games but focuses solely on sexual preferences. You and your SO can take up interesting daily quizzes with multiple choice answers to let each other know your turn-ons, turn-off, likes and dislikes in bed.
Feel too awkward telling your partner that you need some tongue action to orgasm? Well, just convey it through one of the iPassion quizzes. As you spend your time apart learning more and more about each other's sexuality, brace yourself for some earth-shattering sex the next time you're together.
If things get too hot and steamy while you're taking one of the quizzes, you can leverage the app's private video chat feature to get down and naughty.
Related Reading: 18 Things To Know Before Starting A Long-Distance Relationship
8. Honi
Available on: iOS & Android
USP: Dares and fantasies
Speaking of apps for long-distance couples that let you build upon the romance, intimacy and sexual tension, Honi cannot be left out. This app lets you challenge your partner to different tasks or dares. With more than 500 challenges set at different difficulty levels, you can start small and gradually build up the tempo.
Consider it something akin to a round of 'truth or dare' or 'Never Have I Ever' with a digital twist. From sexual fantasies to romantic ideas and deep dark secrets, this app is the perfect tool to draw out what your partner may be holding inside.
Add this to your selection of long-distance games app to plan the perfect online date night filled with fun, laughter, and lots and lots of interesting revelations. Get set to spice up your relationship and take it to the next level.
9. Gyft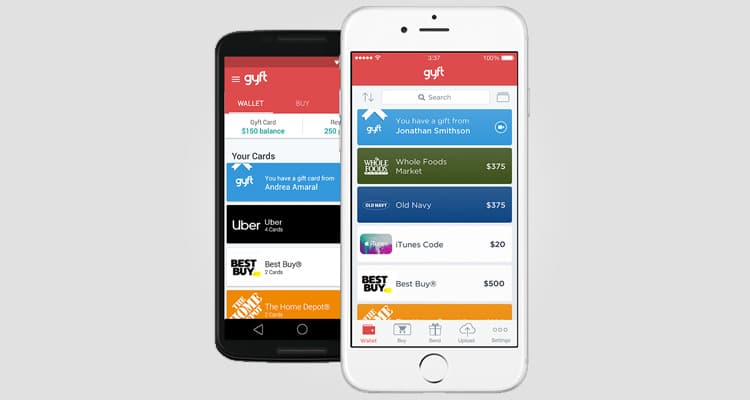 Available on: iOS
USP: Gift vouchers
Gifts are an integral part of any relationship. There is nothing better than a thoughtful gift to make your SO feel pampered and special. However, gift-giving can become challenging and tedious when you're not living in the same city.
At least, in the case of impromptu gifts. For instance, if your partner is feeling low, you can't possibly cheer them up by showing up at their door with their favorite dessert.
Except, now you can. Well, not the showing up at the door part. But with the Gyft app, you can definitely bring a smile to their face by sharing a voucher or gift card for their favorite restaurant or store in a matter of minutes. From jewelry to food, you can gift your boo whatever you fancy from anywhere in the world.
These long-distance couple apps cater to every aspect of a relationship, making your partnership more wholesome and well-rounded despite physical absence. While nothing can replicate the feeling of having your SO next to you, these apps do recreate the emotion virtually.
The games for long-distance couples online apps will immerse you into your screens, making you forget the number of miles between you two. Whilst you're counting down the days until you two can meet again, watch things together, send each other playful nudges and let your partner know you're thinking about them.
For more expert videos please subscribe to our Youtube Channel. Click here.
10 Relatable Long-Distance Relationship Memes to Help Feel Connected
21+ Weird Yet Wonderful Long-Distance Relationship Gadgets [Trending 2020]
We cracked the formula of long distance relationship for you