Good marriages teach you a few good things about relationships; bad ones give you a master's degree in relationships. My parents' marriage made me a Ph.D.…
"It's my parent's 50th-anniversary tomorrow…dad does not remember…mom does not want to…" This was my Facebook post on June 18 this year. As my parents completed 50 years of marriage, I was shocked at the kind of hatred there can be in a couple even after staying together for so long. As their relationship continues to be a living nightmare, I am sure they kill each other every night in their dreams.
June 19, 2019; Even though our eldest sister celebrated her 25th anniversary on the very same day, and both my parents were a part of the celebration, none of the three kids could muster the courage to wish them, or even remind them that it's their special day too.

All of us have now surrendered to the fact that our parents' relationship is beyond repair — it's like a car that costs a lot of fuel, creates too much noise and pollution but doesn't take you anywhere, or stops at turns that leave you stranded.
The best thing you can do with it is either sell it off or just let it remain in your garage for show.
5 Horrible mistakes my parents made in their long marriage
Through their mistakes, we, the siblings, have learned (or should I say unlearned) a lot about 'how not to nurture relationships', and while we all may not have a personal legacy to boast about, all the three siblings are trying their best to keep their family happy and not repeat the same mistakes that our parents made. Read on as I talk about the five mistakes of my parents' 50-year-old marriage.
1. One person spoke, the other listened
Both should have spoken and both should have listened.
In the initial years of their marriage, my father had very categorically told my mom that if she has to live with him, she will have to live according to him and there are no two ways about it. And she did.
She never said a word, never reacted, never disagreed, never made a suggestion, never objected to anything, never raised her voice and perhaps the only time she ever fought with dad was when I was sent to a boarding school at the age of 9.
The date was April 5, 1992. Dad had then listened even though he had no other option. I had to go to boarding school because everything was set. But as the kids grew up, got married, had kids, got busy with their own lives and mum and dad were left alone with each other, my mom refused to tolerate my dad's temper.
Everything she had not done till now, she started doing it — they both get into frequent arguments, they both curse each other's families, they both hurl abuses at each other, and they both are hell-bent on shaming each other.
I have seen my parents fight on numerous occasions but at times, they use the kind of language which is appalling. And that also in shuddh Hindi, which makes it sound even worse.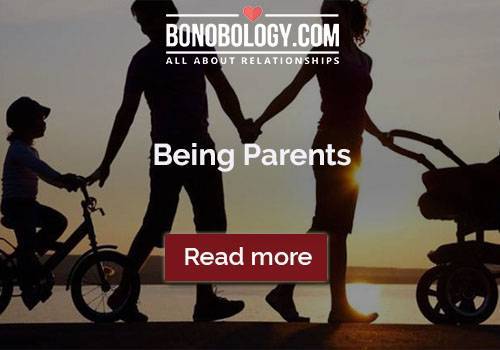 Recently, they have even started sleeping in separate beds. Things are so ugly between them that there are times when I have asked my mom to separate, but the only reason she has stayed is that she has a secure life here and she is worried about "log kya kahenge."
2. My mother loved being in a sorry state
Monday, Tuesday, Friday or Saturday, this year, that year or the year before that, in the morning, in the evening, or in the night, my mother has always been sad.
It's like she and her sorrows are in an unbreakable relationship both refusing to part with the other. Even when there is a reason to be happy, she will find a reason to be sad, and I think this is one of the reasons my dad could have drifted away from her.
Well, it's all together with a different thing that my dad gives a rat's ass about people, friends and family. Sorry, he doesn't even have friends (not even one). Even if everyone around him, including his kids, are rotting in hell, he will continue with his daily chores in a normal fashion.
3. My father was not supposed to be a family man
With time I have realized that my father is not the person who is supposed to fall in love, get married, have kids, do things for others and make sacrifices.
He is unapologetically self-centered and all that he cares about is his legacy, his reputation, his business, his mood, his money and even the kids are all a part of his secret plan to achieving something bigger for himself.
So, if his daughters got married into rich families, his status got a boost, but when his son got married against his wishes, it wrecked his image and it's something that he will hold against me forever. We all have to live for him and do things for his happiness and image.
And even though my mom religiously did things according to his wishes, it was never enough for him.
4. Age is not just a number, it matters
Never trust those newspaper articles that say, age is just a number and age gap does not matter in a relationship. It's a big fat lie until and unless you are looking for a sugar daddy.
The age gap between my parents is huge, at least that of a decade, and I think, because of this, they have failed to understand each other.
5. There is no intimacy between them
Leave aside getting intimate, I have never ever seen them touching each other or even holding hands.
Never ever have I heard my mother's name from my father's mouth. It's a mystery how the three of us were born. Maybe the storks delivered us.
I have written just five points in this feature, but I know I can write an entire thesis on it. I am no relationship expert, but if you have read this article, I am sure there is a small iota of trust that you have in my thoughts, and I will suggest to you that fight as much as you want to, but remember words hurt more than action, indifference ruins more than hatred and some marriages hurt more than divorces.
And if you really want to be happy with your spouse/partner, don't take your fights to bed and if you can't do that, then every morning, just forget what happened the night before. These are the lessons I learned from my parents' marriage.
https://www.bonobology.com/signs-of-emotional-affair/
https://www.bonobology.com/get-over-cheating-guilt/
https://www.bonobology.com/effects-divorce-children/