Buddha Purnima falls on May 26. If you ruminate on the relevance of Buddhism to modern-day couple relationships, you will hit upon a key concept in Buddhism that not just maintains, but enhances relationships. That concept is mindfulness in intimate relationships.
In simplest terms, mindfulness is being aware of the present moment. You focus and acknowledge your present thoughts, feelings and sensations, without trying to judge or interpret them. The benefits of mindfulness for mental health have been much elaborated upon. Says author and corporate trainer Murli Menon: "Just like an earthen diya (lamp) protected from strong winds by a cupped palm does not flicker, mindfulness helps one remain steady like that flame." It is a natural progression, therefore, to deduce that mindfulness improves relationships, too.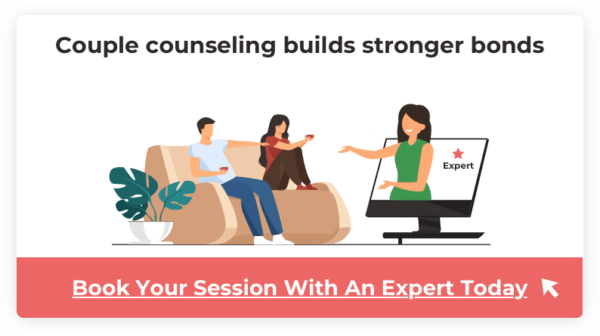 Mindfulness And Buddhism
How is mindfulness linked to Buddhism? If you are aware of your thoughts, feelings, actions, body and mind in the present you will realize that all things are transient. This will make you let go of these temporary things (shed attachment) and thereby free yourself from suffering.
According to mindfulness meditation coach and past life regression therapist Ririi Trivedi, "Buddhism is all about compassionate living. And, mindfulness helps us become compassionate towards ourselves and others. It teaches us to be non-judgemental."
Related Reading: How To Heal Relationships Through Meditation
How Does Mindfulness Improve Relationships?
Imagine applying the benefits of mindfulness in relationships. "Relationship problems arise because individuals are operating out of their past experiences and patterns formed in childhood. These influence present perceptions, beliefs, fears and insecurities. In short, we react in the present, based on the past! Our past baggage may be making our relationship with our partner dysfunctional. Mindfulness helps us became aware of this and stay in the present," explains Ririi.
A 2004 study published in Behavior Therapy titled 'Mindfulness-based relationship enhancement' found that mindfulness increases relationship satisfaction and closeness, helps partners to accept one another, and reduces relationship stress. This could leave you wondering, 'How can I practice mindfulness in a relationship?'
Using Mindfulness To Enhance Relationships
While love is so often seen as essential to life as breathing, circumstances and lack of time lead to us becoming careless about how we express ourselves to our partners. Mindfulness in romantic relationships helps to change our perspective and communicate better, thus making for a happier, more harmonious relationship. If you're wondering what we're talking about, here are some tips on using mindfulness to enhance relationships.
1. Connecting better
Removing distractions is one of the vital mindfulness activities for couples. When we are mindful, we put aside our gadgets (mobile phones and laptops), switch off the television, shut the book we are reading, and focus on our partner.
We listen keenly to what he or she is saying. We practice active listening by asking questions. Of course, a couple can connect even in amicable silence.
Related Reading: 7 Signs That Gadgets Ruin Relationships With Their 'Technoference'
2. Making eye contact
Can mindfulness improve relationships? Yes, indeed, and with small, every day practices such as making eye contact. When you are mindfully engaging with your partner you tend to make eye contact. This shows interest in your partner and what he or she is saying. Your partner will feel valued.
3. Speaking mindfully
Mindfulness in romantic relationships means having mindful conversation. This takes place only when partners are open-minded and accepting of each other's point of view. Also, if you are mindful you think before you speak and are able to put across your thoughts and views clearly and rationally.
4. Diffusing tension
Mindfulness enables us to 'respond' instead of 'reacting' during an argument, according to Ririi. When we react it is often in anger or with some other strong emotion. "Mindfulness gives us time to choose our response. We are more careful about our words and actions thereby causing minimum damage to the relationship," she says. In other words, you are far more thoughtful and considerate before saying or doing things that could ruin your relationship.
5. Feeling thankful
When you focus on the present, you will appreciate the small things that your partner does that make you happy. Whether it is the hot cup of green tea or that shoulder massage, feel thankful for those moments and voice your appreciation. After all, mindfulness in intimate relationships is all about the small gestures.
6. Practising compassion
Mindfulness teaches us to practise self-compassion as well as compassion towards others. Instead of judging your partner, look at him or her with compassion and empathy. You will find yourself focussing on the positives.
7. Touching mindfully
Physical touch is so important to mindfulness in a romantic relationship. When you meet after an exhausting day at work, a wordless hug is very relaxing. Holding hands (consciously and intentionally) while on a walk or while talking will make you feel closer to your partner. It doesn't need to be sexual, non-sexual touching can be just as intimate.
8. Breathing or meditating together
You can sit down with your partner and practice mindful breathing – where you slowly inhale and exhale. This is a great stressbuster. You can also practice mindfulness meditation together. This is one of the best mindfulness activities for couples to engage in.
9. Bonding exercises
According to Murli, these techniques help a couple bond better – clapping in unison, synchronized prayers at home, auto-suggestions and affirmations where both partners chant together, and joint physical exercises while listening to soothing Zen music.
If you're wondering how would your relationships be different if you practice mindfulness, these gestures and practices are your answer. All in all, mindfulness in romantic relationships can enhance your bond with your partner as it teaches you to be aware, non-judgmental and non-reactive.
5 Reasons Why Intimacy Among Couples Fades And How You Can Prevent It