A second marriage is a romantic pursuit that brings with it a strangely familiar and sometimes frightening point of reference since this isn't your first rodeo. Wondering 'just how far is it going to go this time?' is only natural. So, don't worry about the feeling trepidation and excitement you feel ahead of this impending adventure you're about to embark on. This feeling can become even more pronounced when you're past a certain age. If you're dealing with mixed feelings about second marriage after 40, here is everything you need to know about what to expect and how to make this innings of matrimony last.
Related Reading: 10 Signs You Married The Wrong Person
What to Expect from Second Marriage After 40
When two people step into matrimony, it's with the hope of being together forever. Yet, so many times, things don't go as expected, setting you off on the path to divorce. Or you may have lost your partner to unfortunate circumstances such as an illness or a mishap. Either way, recovering from the loss and preparing yourself to share your life with someone else can be a daunting prospect.
Anticipations, guilt, cynicism, self-loathing for not 'fixing the first marriage' and desperation to put on a 'happy face' can put a person looking to get married again under undue duress.
Knowing what to expect from your second marriage after 40 can make the transition easier.
Second marriage after 40 – How common are they?
The success rate of marriages is fast dwindling across the world. In the US, 50 per cent of marriages end in permanent separation or divorce. In India, this number is significantly low. Only 13 out of every 1,000 marriages end in divorce, which means the rate stands at around 1 per cent.
While couples opt-out of a marriage because of unhappiness and discontentment, this does not necessarily mean that they lose faith in the institution as such. How often divorced couples marry during their 40s? Close to 80 per cent of people tend to remarry after divorce or loss of a partner. A majority of them are well past 40. So, the incidence of divorced couples getting into a second marriage after 40 is significantly high.
If you've been wondering second marriage after 40 – how common are they, you now know that a majority of people don't shay away from giving matrimony another try. Which brings us to our next question – Are second marriages more successful? What is the possible success rate of second marriages?
Related Reading: Has Your Husband Checked Out Emotionally? 12 Signs Of A Failing Marriage
Are second marriages more successful?
Given that either both or at least one of the spouses has been through the grind before, one would assume that the second marriages have better odds of working out. Based on your experiences the first time around, you'd have learned from your mistakes, and emerged from it, more mature and wise. That's why a lot of people are intrigued to know: are second marriages happier than first?
Statistics point to the contrary. The second marriage divorce rate stands at nearly 65 per cent. That means two out of every three-second marriages don't work out. The chances of a second marriage after 40 meeting this fate can be higher. While you are wiser, calmer, and more mature at this stage of life, you're also more set in your ways. That may make your second marriage after 40 a bit vulnerable, however, many people do work on themselves and make their second marriages a lifetime of happiness.
This makes adjusting to a new partner more challenging.
Some of the reasons why second marriages fail include:
Baggage from the first failed relationship
Divergent views on money, sex, and family
Incompatibility between children from first marriages
Involvement of exes in life
Taking the leap before fully recovering from the setback of the first failed marriage.
Related Reading: 10 Signs You Are In A Loveless Marriage
How To Make Second Marriage After 40 Work
Your decision to marry again needn't be made out to be a twisty tale in the dark woods if you're clear and honest about the reasons why you're considering a second marriage after 40. A good start point would be remaining mindful of the second marriage divorce rate and why second marriages fail. It can help keep you grounded and motivate you to put some earnest effort into your relationship. That would help you and your new partner a great deal.
Here are some tips to make your second marriage after 40 last:
1. Avoid comparing your current partner with your ex
While it's natural for you to want to use your last partner as a benchmark to assess your new partner's looks, monetary standing, attitude, behaviour in bed, social circle, general candour, communication style, and so on, make a conscious effort to shake off this tendency. You should absolutely not bring these things up in discussions with your partner.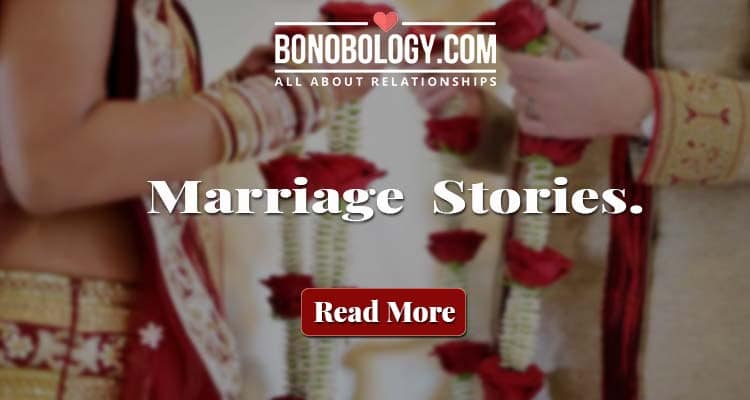 If this tendency is used to gain leverage over your partner, it will most likely result in permanent damage to your new relationship. The spouse without a grouse does not exist and, therefore, your current spouse may possess or lack certain personality traits that remind you of your ex.
However, constant comparisons can make your current partner feel inadequate and that can sting quite a bit. This is particularly important if your spouse has never been married before. You don't want the whole 'my first marriage his second' feeling to become a sore point in the relationship.
2. Take stock of your actions
If your first marriage hasn't worked out, you need to introspect. Ask yourself, 'what did I do to contribute to the failure of this relationship' or 'what could I have done differently'. Chances are, you'd know things about you that you never knew. And that would help you in not repeating the same mistakes and improvise on yourself. A responsible adult is one who knows how to accept the consequence of their actions and use these life lessons to build a better life.
It is your moral duty to protect your interests while still learning to be open and vulnerable with your current partner.
If you want yours to be among second marriage success stories, the key is to use the failure of your marriage as a fuel that propels happiness in your send. You have the opportunity for a 'do-over'. Do it right.
Related Reading: 20 Ways To Make Your Husband Fall In Love With You Again
3. Be honest without being reckless with your words
Many people pride themselves on being honest all the time. In the bargain, they end up being careless with their words and actions, causing irreparable damage to their partner's feelings as well as their relationship.
It's important to speak the truth to your partner but brutal honesty can land brutal blows in relationships. Honesty is a double-edged sword that must be counter-balanced with kindness and empathy.
4. It's not your way or the highway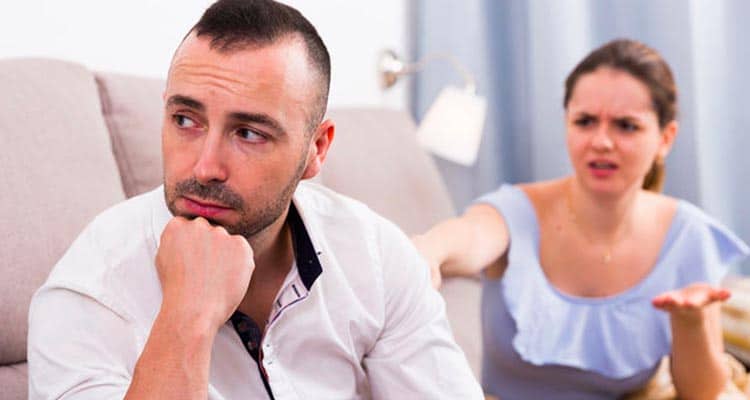 Ditch the 'my way or the highway approach. Yes, you may be used to doing things a certain way, living your life a certain way by the time you have a second marriage after 40. But this outlook is a recipe for disaster.
Building a strong marriage, second time over is akin to skating on thin ice. Sentiments are fragile, and the cuts and bruises of the past still sharp. So try to be more accommodating in the relationship, and make your spouse feel welcomed in your life and home. Even if, that means a little adjustment here and there.
5. Celebrate the differences
You and your partner will disagree on several things. All couples do. Don't let these small disagreements or casual bickering become triggers for past trauma.
Also, do not sacrifice your individuality at the altar of your second marriage after 40, just because you are fixated with the idea of making it work this time around. That'll only leave you disgruntled and bitter.
Instead, build strong communication to accept, embrace, and celebrate your difference.
After all, a marriage all about collaboration, generosity & the shared adventure of progress –as individuals & as a couple. Don't worry about the second marriage divorce rate and second marriage success stories. Don't lose you sleep over questions like, 'Can I pull off a second marriage after 40?', 'Are second marriages more successful?', 'Why second marriages fail? and so on. Give it your best, and let things take their natural course.
5 Terrible Mistakes My Parents Made in Their 50-Year-Old Marriage
I Had An Abusive Marriage But Still I Grappled With My Husband's Death