Of all the complex relationship zones that you enter, dating a widower is perhaps one of the most challenging. It is unlike being with a long-term bachelor or divorcee. At the outset, it may seem like a smooth situation. After all, he is single, knows what it is to be in a committed relationship and his life experiences may have arguably made him a more sensitive and kind person.
However, despite the advantages, there are certain problems to be aware of as well. The rules and regulations of dating a widower are quite different and if not followed, they can prove to be quite disastrous for you and for him.
Related Reading: 20 Rules Of Dating A Single Dad
21 Do's And Don'ts When Dating A Widower
Dating a man who has lost his spouse or long-term partner can present a unique situation for any woman. The biggest worry of course, is that your date may not have gotten over his dead spouse which may lead you to worry if he will be able to love you the way you deserve to be loved.
Truth be told, anything is possible and each relationship is different so there can't be any generalisation. That said, there are some dos and don'ts that may help you negotiate this tricky area so that even if you end up being attracted, you need not end up feeling insecure about dating a widower.
1. Don't probe too much
The first and most significant rule when you begin a relationship that has potential to grow, is to avoid asking too many questions about his dead wife.
At least let the first few dates pass by without bringing up the subject. Get to know him better and let him open up about his past; don't get too personal in the initial phase.
2. Be prepared to listen
Even if you don't probe too much, be prepared to listen. While dating a widower, the way to win his heart is to be open to hearing stories about his past life.
He might have had a happy marriage and perhaps might not have gotten over her. If he is willing to talk, encourage it. Let him know that you are willing to accept that she will forever be a part of his life.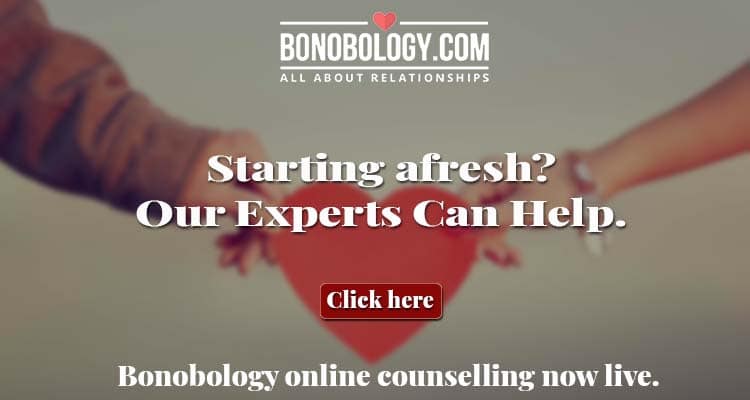 3. Realise that you will be fighting a memory
While it depends on the nature of the relationship he shared with his ex spouse, know that somewhere it would be difficult for him to move on.
Especially if his loss is a recent one, the presence of his dead wife might loom large and cause a shadow in the new relationship as well. Don't expect him to fall headlong into love too soon.
4. Take it slow
Dating a widower can't follow a 'hi-hello-let's get together' trajectory. It might be easy to get to date him but not very easy to get him to commit or fall deeply into a relationship.
Our advice is to take it really slow, step by step. Especially if you fancy an emotionally unavailable widower, you might have to work harder to take it forward. Be patient in the relationship and be prepared.
Related Reading: What you Must Know about Dating A Divorcee
5. Understand his trauma
Death of a loved one can be a traumatic experience for anyone. In many cases, when the death has been due to an unnatural cause, the pain is deeper. Like in a breakup it's hard to forget someone you loved deeply, in case of the death of a spouse it's harder.
In such a scenario, small triggers can bring back painful memories. If you are dating a widower, don't feel offended if you are at the receiving end of a few emotional reactions to tiny triggers.
6. Don't be at the receiving end of his guilt
It is one thing to understand his pain but quite another to be with a man who refuses to move on. Like a breakup hits guys later the sorrow around the demise of a spouse can have the same impact.
He may have entered the dating arena but if he inadvertently compares you with his ex or talks about her death constantly, know that you might be dating a widower who feels guilty subconsciously. You will have to take a call on how long you want to date a man who is stuck in the past.
7. Don't judge their dating habits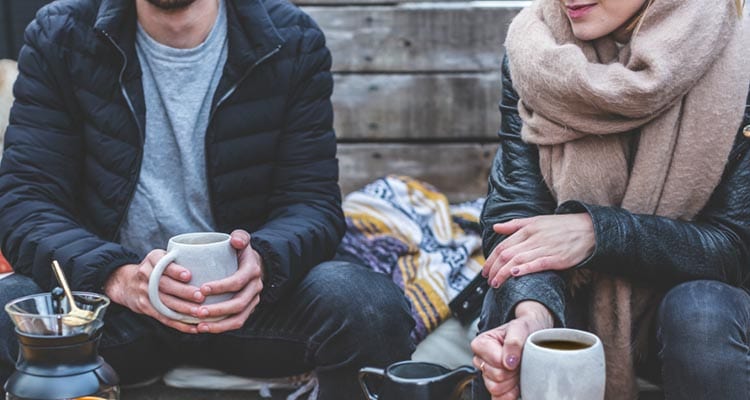 Apollonia Ponti, dating coach, says there is no right or wrong time to start dating for a person who has lost his significant other. "The process of grief for each person is different. So don't judge a man by how he enters the dating field after he has lost his partner," she advises.
Some people may have been prepared for the inevitable and might grieve less, others might be seeking a new relationship to get over their loneliness. Men feel very lonely be it after death of a spouse or a divorce.
Related Reading: 11 Expert Tips To Have A Successful Second Marriage
8. Communicate well
There might be a long space between getting to know him and getting to marry him but throughout the process, do not hold back from expressing yourself. Keep the channels of communication open all the time, more so if you feel insecure or worry that he may not love you the way he loved his ex.
Talk it out to know the extent of his feelings for his deceased spouse and his feelings for you.
9. Befriend his children
One of the signs a widower is serious about your relationship with him is when he introduces you to his children. If you love him truly, make all attempts to befriend his kids. And if you are planning on marriage with the widower, then it's time to start working on your relationship with the stepchildren.
Now, this can be a delicate situation and you have to be prepared for both, hostility or openness. Either way you can become closer to your man by showing him you are up for the challenge and can win over his children.
10. Handle his former in-laws carefully
Handling his children is one thing but if the family has been close knit, it's quite possible that he would still be in touch with his ex-wife's family.
While his association with them might be a comfort factor for him, the same cannot be said about their equation with you, unless they welcome you whole-heartedly. You may choose to distance yourself from this extended family if you are uncomfortable.
Related Reading: Second Marriage After 40 – What to Expect
11. Don't hesitate to seek his help
If the two of you are planning to take your relationship to the next level, do not hesitate to seek his help and advice in getting you to be accepted by his family and children.
Whatever be his situation or past grief, it is your boyfriend's responsibility too to get you to be more comfortable around his kids. Work on it together with a sense of compassion and sensitivity, don't do it alone.
12. Get to know what he wants
There is one big advantage of dating a widower, says Apollonia Ponti and that is the fact that mostly, they are very sure of what they want. "A person who has seen the death of a special someone is usually clear about their relationship needs. They may want a similar love story or they may want to do new things," she says.
Use this to your advantage as you get a rather clear picture of what you are entering into.
13. Do not have high expectations
This is true when you enter a relationship with an older man who has been widowed after years of marriage. His experiences and expectations might be vastly different from yours.
Even if the two of you connected on various aspects, building a new relationship might not come too easy for him. It's best if you are realistic about your own expectations.
Related Reading: 11 Things That Attract A Younger Woman To An Older Man
14. Don't try to step into his ex's shoes
Guess what can bring relationship problems with a widower? Trying to fill in his deceased spouse's place by submerging your own personality to match that of his ex's!
When you are dating a widower, never think you are filling a void in his life. Also, ensure that your boyfriend isn't looking for someone to do that. While you can be empathetic to his loss, do not stop being your own person.
15. Never talk badly of her
Dating a widower is not easy and it is possible that you might get irritated at times by the inadvertent comparison. He might go back into the past more often than you wish. But even in those moments, never ever make the mistake of badmouthing his ex.
There would be times when you would have an argument or two but take care not to bring his past or his deceased spouse into it as it will only make matters worse for both of you. If you do that, the argument would spell doom for your relationship.
16. Expect intimacy issues
Once again, it depends a lot on the nature of the relationship and the period of loss but physical and emotional intimacy with a widower can become an issue at least initially.
Unless the man is completely ready for a new relationship, he might find it difficult to connect with another woman emotionally. Do not judge him for that, just give it time or talk to him about intimacy issues.
Related Reading: Dating an introvert? 10 ways introverts show their love for you
17. Watch out for the red flags
One of the red flags that you must be aware of is when a widower pulls away from you the moment you talk about getting serious in the relationship. Or when you feel he is hesitant to introduce you to his family and friends. You end up in a push pull relationship then.
This clearly shows that either he is not fully into you the way you would expect him to or he is still not over his past marriage. Only you can decide how long you would want to wait before he finds the courage to make it official with you.
18. Don't allow pictures or memories to make you insecure
One of the most common problems faced by women who are dating a widower is how to react to a person who refuses to erase his late spouse's presence be it in the form of pictures or memorabilia from the house.
Honestly, you shouldn't even attempt. It is totally okay to display pics of their late partner, it does not mean they love you less.
19. Learn to give him space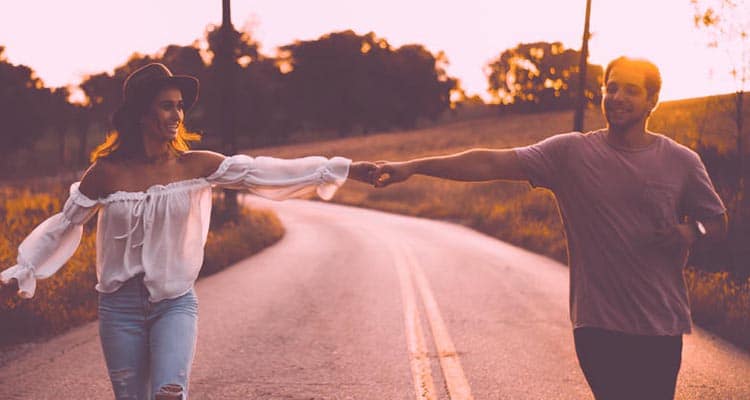 While every relationship has issues, some challenges are unique to dating widower. For instance, some dates can be painful – the death anniversary, his ex's birthday, their wedding date, children's birthdays and so on.
Be aware of these moments and allow him space for mourning. Let him know that you are in tune with his feelings. Sometimes, giving him space itself can be a lovely gesture on your part.
Related Reading: 12 Signs Of Unconditional Love In A Relationship
20. Ask some important questions
If you find yourself falling in love with a widower after a period of serious dating, yet are not sure where you stand in his life, do not hesitate to find out your status. There are things you need to talk with your boyfriend.
Relationship coach and author Abel Keogh lists three questions: "'Do you love me'? 'Are we in an exclusive relationship'? and 'Where is this relationship going?' Answers to these basic questions will give you the information you need to know to proceed further or not," he says.
21. Build new memories
While dating a widower, the best way to get over any feelings of insecurity is to build new memories with your partner. Perhaps he will remember or miss his spouse during special occasions like festivals and birthdays.
You should never compete with his ex but you can certainly make life beautiful by doing things he likes, your way. Holidays and celebrations can take place in a way that does not bring back the painful past, rather it gives you both new reasons to smile.
Dating a widower requires pretty much the same qualities as dating anyone else – understanding, patience, love and emotions. However, what makes it different are the circumstances. Perhaps a different kind of maturity will be required and if you master that, being with a sensitive widower can be a beautiful experience.
FAQs
1. What to know about dating a widower?
While dating a widower know that you will never be able to erase memories of his ex wife, you may even find yourself competing for attention especially if he constantly talks about her.
2. Why is dating a widower so hard?
Dating a widower is hard because the process of grieving is different for each person. Death of a loved one is a very difficult pain to get over and depending on the circumstances, a widower may find it difficult to open up or commit to a new relationship.
3. How do you know if a widower loves you?
You can know a widower loves you only if he does not compare you with his ex wife, makes an attempt to help you bond with his family and children and is ready to commit to you exclusively.
4. What percentage of widowers remarry?
While there is no specific study, there are indications that show that widowers are more likely to get married again as opposed to divorcees. Also, it is said that widowers remarry more quickly than widows. The average time frame for a widowers to remarry is about 2-3 years, the same for women is 3-5 years.
5. Do widowers ever move on?
Widowers might take time to move on depending on how strong their marriage was but a death is in no way an indication that they cannot find love again.
14 Signs A Girl Is Leading You On And Toying With Your Heart