It is not easy living in a family. Despite the love, security and warmth they offer, conflicts between various members are an integral part of life. It is even more so in the case of a blended family that brings its own emotional and physical baggage with it.
Whatever be the structure of a unit, the foundations of a family can be strong only if there is love, trust and mutual understanding. And when this balance is disturbed, there is crisis, disagreements and resentment all of which require a lot of maturity and wisdom to solve.
Related Reading: How To Work On Your Relationship With The Stepchildren – Expert's View
What Is Meant By A 'Blended Family'?
The most basic definition of a blended family is that of a set up where each parent has children from previous marriages or relationships and they all stay together in one unit. Sometimes people have very successful second marriages and happy blended families.
Blended families are becoming rather common these days as people seek to remarry or move in with new partners after a divorce or breakup or death.
However, as the meaning of family changes, the blended family definition has also expanded. It can now include a man or woman, who may or may not be married to one another but comes together to stay as a unit with their biological or adopted children from their respective relationships.
They may have children from their current relationship as well. It can also include partners of the same sex who raise a family together with adopted or biological children of one of the partners.
In the celebrity world, blended families examples abound. Will and Jada Pinkett Smith have two of their own children, Jaden and Willow, as well as Will's son Trey from another marriage.
Another example is of Reese Witherspoon who brought her children from her marriage to Ryan Phillippe to her relationship with Jim Toth, a talent agent. After marriage, Jim and Reese gave birth to a son, Tennessee. The Kardashians are also one of the most examples of famous blended families in the world.
5 Most Common Conflicts In Blended Families
At the outset, the concept of a blended family seems beautiful – two people who raise a family based on love, unhindered by social constricts of marriage, a formalized union or age-old morality issues. However, at a practical level, two different families coming together brings its own set of problems and conflicts. Some of these are.
Related Reading: 12 Co-Parenting Rules For Divorced Couples
1. Adjustment issues among children
A man and a woman may love each other enough to want to spend the rest of their lives together but it is not necessary that their respective children might think the same way. Personality clashes, especially when the children are older and capable of thinking independently, are inevitable.
One of the most common blended family issues is conflicting roles of family members. For instance, the eldest child of one family may suddenly find himself to be younger when he moves into a new family or vice-versa. Children of different age-groups when, they have to stay together, can also take time to adjust.
2. Lack of balance
A marriage where both partners have children and extended families, needs to maintain a delicate balance. Sometimes one parent tends to support his or her biological child more than that of his/her spouse's.
Or one partner may feel that the support they are extending to their better half's children is not being reciprocated in equal measure.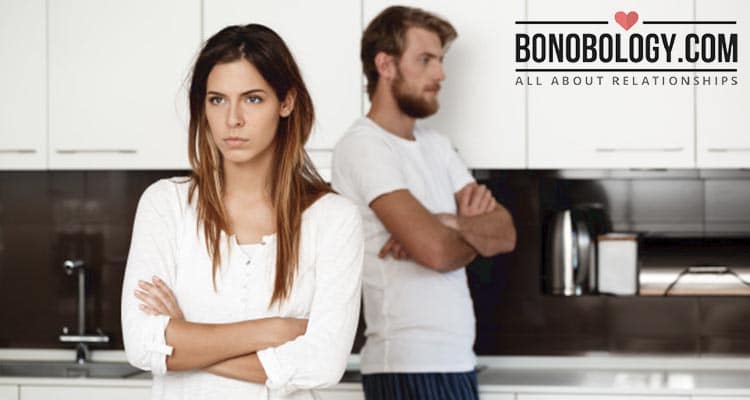 On other occasions, both the parents might face issues trying to ensure equality between all the members, especially the children. Throw in extended family who may have seen the couple with their former spouses, and lo and behold! You have the recipe for a blended family conflict.
3. Lifestyle differences
Even if a couple has taken into account all the problems they may face when they blend their families together, there will still be unanticipated problems relating to lifestyle. These issues get magnified and come under the radar only once they begin living together.
Values, responsibilities, habits and social etiquettes may differ from family to family and they can be huge causes of conflicts. In the sense they might not see eye-to-eye when it comes to core family values.
Even something as simple as daily chores, food routines, TV habits etc might become the cause of 'my family versus yours' in this case, with each one feeling they are right.
Related Reading: 5 Situations When We Ask Our Children to Take Sides but We Shouldn't…
4. Legal and money issues
Unfortunately, monetary problems can rear its head in a blended family too especially if there are a lot of assets at stake. Needless to say, these issues will especially arise if the children in both families are adults themselves who may claim a stake in the pie.
If it's an elderly couple who has decided to bring their families together after marriage, they may themselves come across several financial hurdles.
Who spends what amount in running the family, how to share the expenses, which wing of the family (the husband's or wife's?) earns more or needs more financial support, so on and so forth.
5. Conflicts in scheduling
Whose needs are to be met first? What happens when there are two occasions to be celebrated, one for each member of either family for vastly different reasons?
For instance, if the birthday of a small child clashes with the anniversary party of another from the two arms of the family, who gets priority with the parents?
Do somebody's mathematics classes conflict with another's sports training sessions? In a blended family, there is always the niggling feeling of having to 'adjust' to someone or something new. Family members could end up feeling they are sacrificing in the relationship.
It takes a while for every member to accept the stepparent and step brothers and sisters and establish a smooth routine where everything runs to clockwork precision.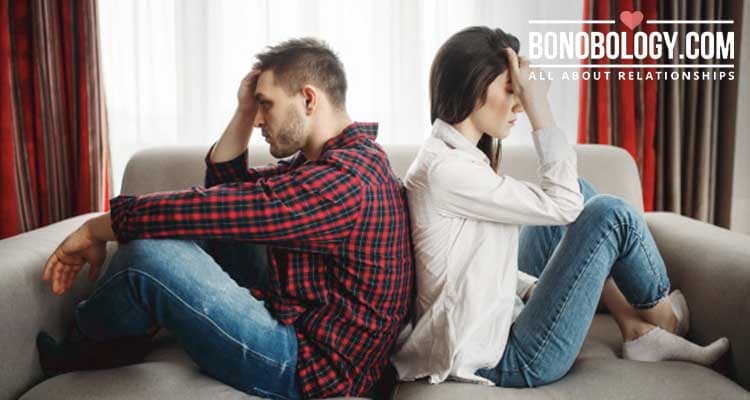 9 Ways To Resolve Conflicts In Blended Families
Family conflicts can't be avoided. So long as there are differing personalities, different aspirations and values, there will always be challenges. But in a blended family, these can take a different shape altogether.
Jealousy in blended families is very common as is marking of territories. Even if there are no overt tensions, there might be simmering stresses that come out during certain situations. How do you resolve them? Here are a few ways.
1. Respect your step kids
This can be difficult, especially if you don't receive respect in return. But it is a must you have to build up on the respect. Children in a blended family, especially teens, can be rather abrasive if they have not fully accepted a new person in their mother or father's life. Here is where you need to display exemplary patience. Respect your step son or daughter and their views.
Try not to take it personally if they are rude or sulky. But at the same time, do not give in to bad behavioiur. By respect, we mean, try and see things from their point of view, understand that they are coming from a different background and as much as possible, show that you are making an effort to adjust to their needs and habits.
Related Reading: 15 Signs You Had Toxic Parents And You Never Knew It
2. Get your spouse's support
A blended family can never succeed if the two partners are not on the same page. Try and iron out the differences and list out the points of conflict well before the marriage. Ensure at least the bigger challenges and concerns have been sorted out before you move in together with your respective families.
Perhaps it would be prudent to ask your spouse to control or manage his or her side of the family when a conflict or difference of opinion arises. Also, keep him or her in the loop about the adjustment problems you and your kids may be facing and try and find solutions together.
3. Make a decision about parenting styles before marriage
Parenting is likely to be the central issue in a blended marriage. Hence it's best to agree on a joint parenting style before you tie the knot and start living together with your respective families. Be candid about what your expectations from the family and its children would be. Parenting mistakes are inevitable try to work on those.
List out how you have brought up your kids and discuss their personalities well, especially if they haven't had a chance to know your partner well. This will make the transitions far easier when you do get married.
Related Reading: Can Children Foresee Parents' Divorce?
4. Have a family meeting schedule
At least till everybody adjusts to the new situation, arrange for a family meeting once or twice a week with the specific intention to thrash out differences. Say, the way you would arrange for a meeting at work.
It might sound odd to you but such structured measures would be needed to bring in negotiation in challenging situations. Gradually this might play a role in easing out tensions, if any.
Even if there are no major problems between members in a blended family, such an exercise would be useful in creating a common ground to get more comfortable with one another.
5. Tackle sibling rivalry with care
Because of divergent views, upbringing and culture, sibling rivalry or jealousy in blended families is quite common. The first rule to resolving these, is to stay firm to your rule of treating both sets of children equally. Never ever make the mistake of blaming your spouse's biological children while defending your own. Blame-shifting is the last thing you should do.
Instead, both you and your spouse, should adopt the role of a judge – judging a case by its own merit.
This might mean you seem to end up favoring one child above another sometimes but if you are completely neutral, the feeling of being slighted will go away gradually.
6. Give your spouse space with his/her family
In a blended family, it will take time before everyone comes for that proverbial 'happy family picture'. There is a possibility that the kids, especially the younger ones, might feel their biological parent is spending less time with them than before.
Understand that need and give your spouse space to spend some 'us time' with "his" or "her" family. And make sure you do the same with yours. During such sessions, emphasize the joint family values and encourage them to make some adjustments required to mix in well.
Related Reading: How To Tell Your Partner You Need Space When You're Upset
7. Stay connected with your spouse
Sometimes couples feel guilty about having to blend their families leaving children feeling insecure. Push that guilt away and make special efforts to stay connected with your new husband/wife. Amidst the stress of blending the two families, don't ignore your spouse and make them feel neglected.
Go for small vacations, spend quality time together and vow to resolve all problems as a unit. This may result in a bit of whining and sulking from the children but ignore them. It's important to draw your boundaries when it comes to ensuring your bond with your partner stays strong.
8. Plan your own child carefully
If you and your spouse are planning a child together, think it through well. Welcoming a new baby in the house can evoke myriad reactions from step children. While some may have no problems, others may consider it as further encroachment into their space.
At other times, a baby can automatically help resolve any simmering tensions as the child proves to be the common bond to both arms of the family.
Either way, the couple should take the older children into confidence and win their trust. Ensure they get the point that love is not doing to be divided; it will only multiply.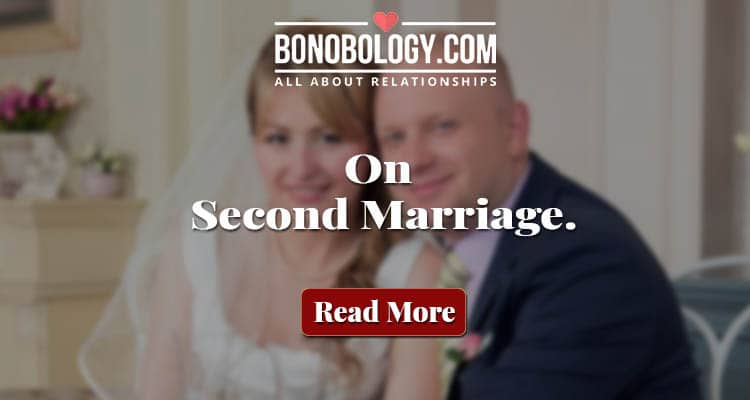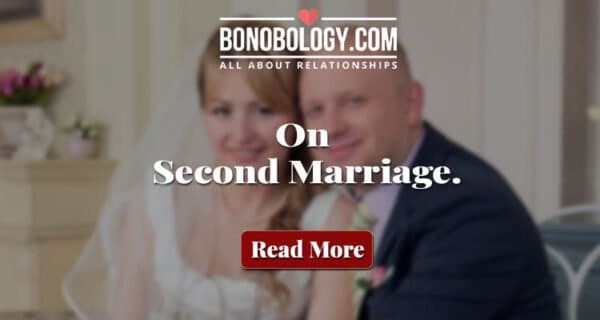 9. Recognize differences and work on them
The reason why members in a blended family might be hostile to each other is because of lack of trust. So try and build trust between members and harp on the components of trust.
Recognize that it will take time and there will be minor conflicts even if there are no major wars. Once you accept and recognize the main points of arguments or resentments, you can work towards healing them.
Open communication, some stern steps and a clear objective about establishing the family as a unit, albeit differences, will be required to solve these conflicts. Identify the main problem characters in the family and work on them first. Preparing the family on what to expect after marriage can go a long way in handling these issues that crop up after marriage.
Admittedly, these above steps are easier said than done. Blended family conflicts need to be tackled with extreme care and maturity but the silver lining is that in most cases, these are just initial troubles. Once the adjustment phase is over and members can foster understanding and love between each other, it can be the most beautiful unit. All that is needed is an open mind and a dash of patience.
FAQs
1. What causes blended families to fail?
Ego problems, adjustment issues, conflicts arising due to failure to recognize roles properly and differing family values are some of the main reasons why blended families fail. Even legal and monetary problems may arise if there is a lot of wealth at stake.
2. What is the success rate of blended families?
Success rate of blended families can't be quantified as even if the family does not split there maybe chances of conflict and problems. However, families that accept each other despite differences and those who are willing to give their stepparents and siblings a chance, have a far better chance at success.
3. What is the difference between a stepfamily and a blended family?
A blended family and a step family are almost the same. A blended family consists of a couple that share children from their previous marriages. In a step family, the children will have at least one common biological parent. The biological parent of one child will be the step parent of the other.
4. Who comes first in a blended family?
The couple should come first in a blended family. It is they who are the pivot of the family and who has to take the onus of bringing diverse members together.
12 Things To Do When Your Husband Chooses His Family Over You