One doesn't know immediately when one deals with toxicity in any form of relationships – be it a romantic one, sibling relationship or a parent-child relationship. So it's obvious that you would hardly know the signs you are dealing with toxic parents.
The forms of toxicity differ from person to person and relationship to relationship. As a child, you might have undergone a toxic relationship with your parents or as parents, you might be a toxic parent to your child right now. How would you know? The 15 signs of toxic parenting will give you an idea.
Related Reading: 8 Relationship Problems You Can Face If You Had Toxic Parents
Well! Few things are ingrained in you because of the experiences that you might have had in your childhood. Growing up, was a difficult thing and some memories have scarred you for life? Ever thought that your parents might be the reason for that? Do you think that there's no way to tell?
Research studies say that there are more toxic mother relationships noted than toxic father relationships1. Who would have thought this to be true! Read on.
Who Are Toxic Parents?
It is inevitable that there will days when parents will have an outburst, or they will scold a child really hard and even punish them by telling them to sit in the corner chair. But then they could give you a hug and try to explain why they did it or where the child went wrong. This would build a healthy connection.
But when screaming, shouting, beating up is a part of everyday parenting style then it is a sign of toxic parents. What are the attributes that toxic parents usually have? We tell you.
Toxic parents are selfish, care very little for a child's emotional needs, their focus is on discipline and not on nurture
When parents believe that spending time with a child means doing homework, taking them to classes or to the football coaching then they are thinking in a very wrong way
Toxic parents are usually verbally abusive, insulting and humiliating comes easily to them and they can turn physically abusive too
Thy have no idea of emotional boundaries and can keep pushing a child beyond its own capacity
They are controlling and manipulative and do not allow a child to take any kind of decisions
15 Signs That Will Tell You That You Had Toxic Parents
1. The home wasn't your 'go-to place'
Be it returning from school/college or wanting to rest after a hard day at work, the home wasn't your haven, but a dreaded place to go to.
The people staying in it made it difficult for you to think of this place as your "calm after the storm". It was the storm – ALL THE TIME and your 'get-away-from place', not your 'go-to place'.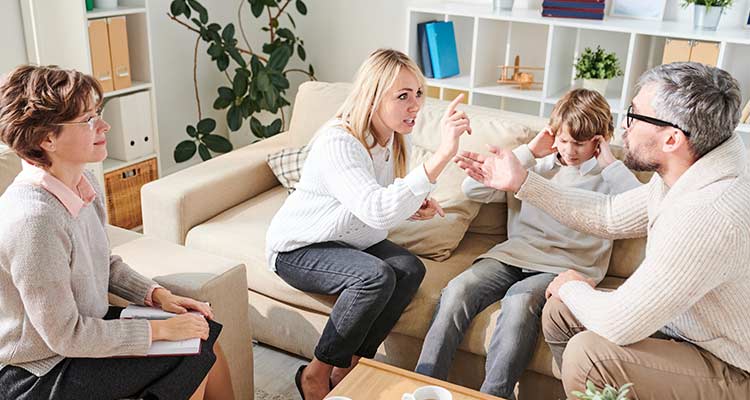 2. Independence! What's that?
You did have the freedom of going out and hanging out with your friends, but at a decided and specific time as per either of your parent or both.
To the outside world, you were the 'on-your-own' kid, but nothing would go aboard, without the approval of your parents. You never considered yourself to be independent as, for even the smallest of things, you had to take consent or discuss with your folks, after which the action would have its fruition.
Related reading: My Toxic In-Laws Won't Let Go Even After We Have Shifted Cities
3. You were always the under-confident kid
Because of your dependency on your parents, as mentioned in the above point, you didn't have faith in yourself. Every kid in your class would take the leap and try things for the first time, participate in activities that they have never done before and more.
But, you never thought that you could do any of it and would always underestimate yourself. This doesn't mean that you are not a confident person now, as an adult. But these are signs you grew up with toxic parents.
4. Your parents HAD to be your priority
Your parents would be the center of all your discussions. Their needs and wants would come before the children of the house and it was always understood as, if their needs are met, everything else will fall in place eventually. Your parents came first, rather than you coming first for yourself.
This is one of the most important aspects of 15 signs of toxic parenting. Parents would drill into a child's head that their parents are their priority and your mom could even go into emotional blackmail and have outbursts if you wanted to have a sleepover at a friend's place.  Sounds familiar?
5. You were the matured one in the relationship
Without keeping any grudge, you would keep their needs as your topmost priority and work towards fulfilling it, rather than cribbing about your wishes going unheard.
You would top your class as promised but the iPod they promised you if you fulfilled their wishes never came. You never got to wish anything on your birthday and you never threw any tantrums. They did if things didn't go according to plan.
Related reading: Worst Parenting Mistakes We Always Make And Should Immediately Correct
6. Ever heard of parents sabotaging your relationships?
Because they would have been so used to your presence and you succumbing to all that they say and do so much that knowingly or unknowingly, they would make sure that your other relationships wouldn't work out.
There was always a pattern that you never noticed. Whenever you brought a guy home your relationship with that person would sour soon after. Why was that? Looking back could it have been your parents playing a key role? 
7. Your parents were always the centre
Like it or not! This is the fact in most of the cases and the heart of any conversation would always be as per what your parents would want.
They would hint towards what they wish to talk about, what they would like for dinner, where they would want to go for a holiday and so on. And you would end up agreeing as they would have maybe guilt-tripped you, by then.
Years later you could realise that your parents never knew what was your favourite food or the restaurant you loved to go to. Because they always chose for you. These are signs you grew up with toxic parents.
8. You faced criticism more than appreciation
Even if, you went out of your way to do something extremely important and/or a nice sweet gesture, they would always just find flaws or focus on things that didn't take off well.
Body shaming you, criticising your crush or your friends or simply picking on your Bs in your report card could have come easily to them. And if you had taken a decision for yourself and it went wrong, God help you.
9. You – The punching bag and laughing stock
Them having a bad day or your mother's PMS, everything comes out on you. These are signs of a toxic mother.
You have had to face the brunt of everything bad or going wrong and you are also the one, who is laughed upon at parties with their friends.
A sign of disrespect, but in a way, it would just make them feel great about themselves. You could have thought at that point, "My parents are bad" but you got over the feeling soon since they gaslighted you into believing they are the best.
10. You go unheard and unspoken to
You aren't a part of any decision-making activities and neither are you someone who they would take time out to understand and know what it is that you think about life and every other thing in general.
Living with toxic parents can sometimes be a lot to deal with. Because being ignored all the time is not easy to deal with and on top of that there is no emotional connection.
Related Reading: 5 Terrible Mistakes My Parents Made in Their 50-Year-Old Marriage
11. Your space is always within their reach
It's not your space if it's where they can reach easily and have set boundaries for you stepping out and more. It suffocates you, in the name of 'your space'.
You think you are in your room until you open the door to witness your parents trying to hear your phone conversations with your friends or see them peeping from the window to see who came to drop you after the New Year's bash.
12. Bribery for controlling you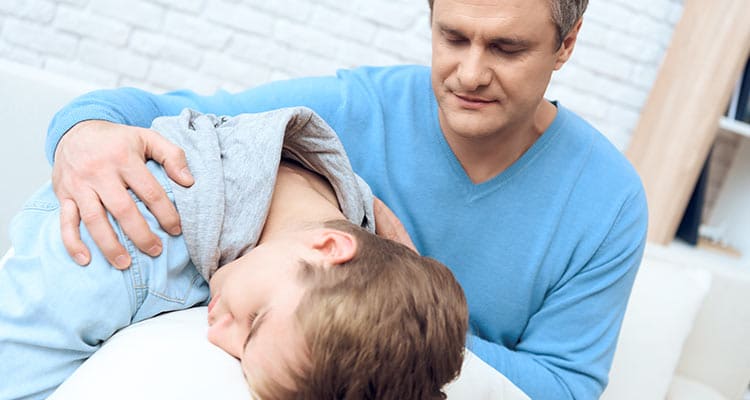 No one would think that your parents are toxic, with the amount of love they shower upon you in the name of gifts and money. A very subtle way of controlling you and your actions.
These are often the signs of a toxic dad if he is co-parenting after a divorce. He could get you lavish gifts like Macbook or a racing cycle mainly for two reasons – you wouldn't demand too much of his time and you would stay on his side and do his bidding.
Related reading: 12 Ways to Fix A Toxic Relationship
13. Derail you from your goal
They make other things so important and ask you to focus on those so much that your focus from your goals, takes a backseat. You wouldn't ever blame them or think that they would be responsible for it either, but it's just what they do.
They would make you do what they want you to do. They could want you to grow up to be a lawyer but you are great at sports.
But they will ensure you miss swimming coaching and you are mugging up at home. You could finally become a lawyer but you wouldn't be able to shed off that unhappiness that comes with it. This is what happens if you grew up with toxic parents.
14. All children are scared of them
They aren't good with children and in fact, children fear them. Their presence itself scares them off. You as well as your friends know that they aren't the 'Let's talk about it with them!' types and you'd rather prefer speaking with your friends' parents about an important matters at hand.
You feel like breaking up with your toxic parents but you are so scared of them that you feel they will never let you go. You want to escape to the university or get a job in a different town but they always manage to drag you back.
15. Never a grown-up to your parents
This is true for most parents. You will always be a child to your parents, but with toxic parents, you will never be a grown-up and thus won't be able to participate in the decision-making process or have a firm say about anything important to them or for the family.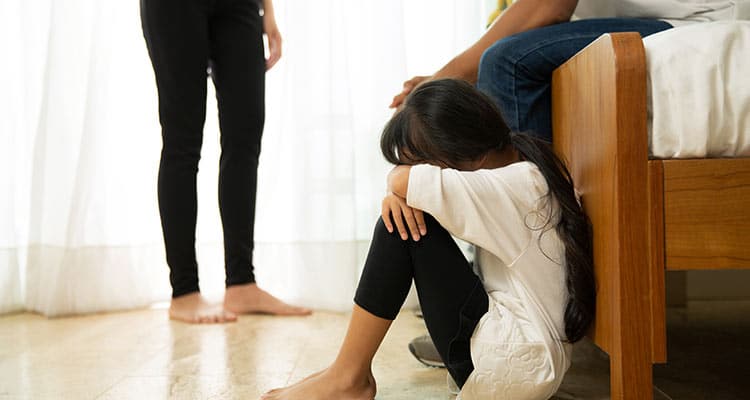 The only way out is acceptance. Once you know that you have had a toxic childhood and growing up with toxic parents defines your current characteristics, it will help you bring a notable change in your existing confidence levels and more.
Spread more smiles and make people aware about these that can help them stop being toxic, in case they are as well as in making people know about the throttling relationships that they are into due to toxic parents.
5 Tips To Introduce Your Boyfriend/Girlfriend To Your Parents