If a wife makes more money than her husband, why does that have to sound any alarms? Just like it is normal and ordinary if a man brings a major chunk of the money, the same should be the case for women. If a wife makes more money, it does not mean that she is emasculating her husband. It is only a sign of a hardworking woman, and her accomplishments have nothing to do with her husband.
A wife breadwinner is something to be proud of and nothing to fear. However, society has stilted the opposite notion in our minds. As a result, a husband who should be happy with his wife's successes feels terribly jealous of her.
This account of how marriage dynamics are affected when wife makes more money than husband offers some astute insights on this often touchy issue:
What Happens To Marriage When Women Earn More Than Men
Ours has always been a marriage of equals. We were classmates at college. We both were top of our classes at university. Both got similar executive-level jobs after finishing studies and got married three years after working in those jobs.
But what happens when the wife makes more money than the husband? I came face-to-face with this reality after a few years of marriage. They tell you that married life settles down after a while and it's true. The honeymoon phase lasts for about a year, if you're lucky.
After which you find your rhythm cohabitating with your partner. There are, however, things that cause ups and downs in married life. At first, I thought it was one of those problems of the first year of marriage. But it was more than that.
For us, it was my promotion. A simple enough thing that caused a tectonic shift in our relationship. Can a marriage survive if the wife makes more money? Let me tell you our story.
Initially, we celebrated my promotion together
We both earned the same amount of money since we started working. We were saving together, sharing the expenses evenly and even did our taxes together. However, when I got promoted at my job, a move that came with a considerable raise, I never thought it would mean anything other than just a few extra bucks for both of us.
So did my husband initially. He was so happy. He brought home a cake just to celebrate it. We took a holiday which we had been planning but couldn't afford before. All seemed well. Then, our relatives found out.
We rarely discussed salaries but our parents and best friends found out eventually that the wife is earning more than the husband. That's when the ordeal started.
Related Reading: 18 Top Unhappy Marriage Signs You Need To Know
Then, the pointed remarks started about how the wife makes more money
Gradually, my husband started hearing jokes about how I wore the pants in the relationship because his wife makes more money. The humor seemed harmless at first. A pointed remark about how my husband should do all the chores at home now that I was bringing home more bacon. Or a joke about how my husband was my sugar baby now that I was making more money.
Or that one time when an old friend complimented (well sort of) my husband for marrying me and said that he must've seen the future and known that I'd be making a lot of money. We laughed at the jokes initially.
My promotion and the financial perks that came with it seemed like an achievement for both of us as a team. And the jokes, well, they seemed like a crass yet welcome appreciation. I had no idea that people were actually incapable of accepting relationships where women make more than men.
The promotion became a bone of contention
Eventually, the jokes became a little old though. We stopped laughing and started to react with a mere smirk. To be honest, I started to become tense every time the fact that my salary was more than my husband's came up in a conversation. We both noticed it affecting our conversations about money.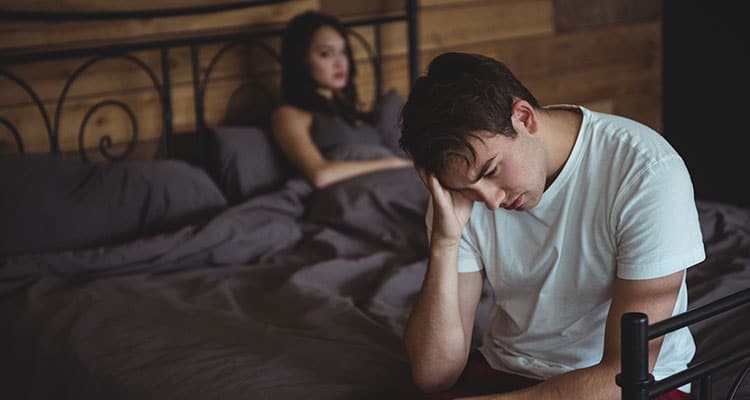 We'd go to a restaurant and he'd insist on paying. He started buying me expensive gifts – a new phone, some jewelry – things that were sweet but seemed unlike him. We always discussed major purchases before making any decisions. Suddenly, money became a topic we couldn't discuss freely anymore. We started arguing about spending money and one day it all came out.
Related Reading: Money And Marriage Tips: 12 Ways To Sort Out Finances In A Marriage And Grow Rich
Then, we had the ugly fight
The argument started as something simple and grew into something ugly. I had been eyeing this new coffee table at a shop near my office. I knew exactly where it would go in our living room and after going by the display a few times on my way to work, I went ahead and bought it.
It never occurred to me to ask my husband. It was a coffee table after all. Not a car, or a house or something extravagant. My husband seemed to think otherwise. When he said we already had a coffee table I was taken aback.
'But I like this one.'
He just shook his head and went back to his chai. I shifted awkwardly and asked him if he didn't like the table? He sighed and said 'I just wish you had asked me!' his irritation coloring the words. Fighting over a coffee table was a senseless relationship argument and he knew that too.
It had just started bothering him that his wife made more money and it was coming out in all the wrong ways. He wasn't proud of his wife breadwinner anymore. I also pointed out that he had bought things without asking me in the last few weeks and that triggered him.
I don't remember much of the senseless arguing that went on.
I was shocked into silence
A lot of harsh words were exchanged, but when he said 'Just because you can afford to buy more things now, doesn't mean I don't get a say in it.' I remember being shocked into silence. I was blindsided by the admission. All the signs were there, of course, but I think I just ignored them or didn't want to admit they were leading to this conversation.
When women earn more than men, it can never be accepted, can it? I was furious and wanted to fight back but I don't know why I didn't. I just said 'I can't do this right now,' and left the room. I just couldn't imagine that our relationship could come to this because I earned more than my husband.
Communication and planning are key
It was after three whole days of awkward silence, that we talked about it again. It wasn't easy, because I remember feeling furious that my otherwise woke husband had bought into the whole male ego thing that we used to make fun of together.
When a wife makes more money than the husband, what does that have to do with a husband's capacities at all? I wasn't going to deal with this alpha male who suddenly wanted to walk all over me. But I realized, it wasn't easy for him either. He was a good man and he knew that he had bought into the bullshit.
At the same time, he also felt like we weren't a team anymore. That the balance of everything had shifted and he felt left out. When he told me through tears that he felt lonely, not because of the salary difference but because all the people talking around us, made him feel like he was somehow less than enough. He thought he was losing me.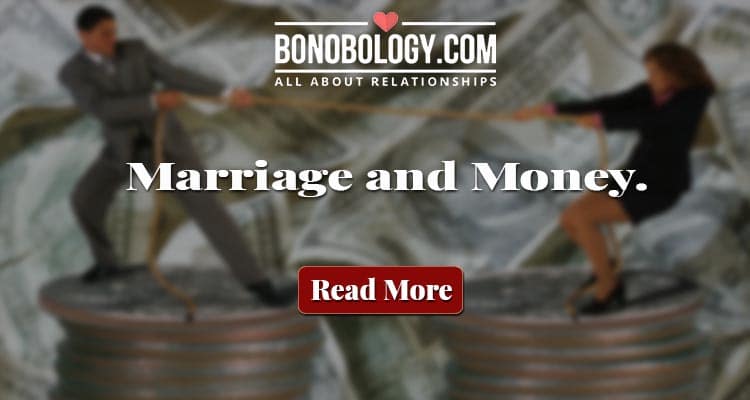 I held him in my arms that day and told him that he was worried about nothing. However, we also realized that our roles had indeed changed because of the difference in salary so we decided to sit down and plan our lives, once more.
Related Reading: Sensible Tips For Conflict Resolution In A Relationship
Impact of being wife breadwinner
Something wonderful happened because of the planning though. We were forced to look at our differences and write down things we never had to, regarding our finances. However, we found ourselves back together, as a team. As a wife breadwinner, I knew my husband loved me. But he was an equal breadwinner in this relationship too.
Contrary to how people around us kept saying that the salary difference was going to tear us apart, talking about it, planning our finances actually brought us closer than ever before. So a woman earning more than a husband actually did not lead to a relationship disaster, as people all around would have predicted.
Later, I realized that this promotion could have actually wrecked our marriage had we not been mature and sensible to handle it. It's strange in the way society reacts to things and drills negativity into your head that creates problems in a marriage. But with love and communication, it is possible to rise above the pettiness.
(As told to Unmesh Uttara Nandkumar)
FAQs
1. What does it feel like to have a wife who makes more than you?
At first, it may seem like things are amiss or that you are inadequate in some way. A lot of men feel that way. However, do not dismiss these feelings. Talk them out, figure out a way to deal with them, and emerge as a better couple.
2. How to deal with earning more than your husband?
While there is no rule as to who should earn more, if you are the wife breadwinner just take it in your stride. Just don't forget to continue loving and respecting your husband. Be the better earner but also be a good wife and partner to a man who loves and supports you.
Marriage and Money Problems: She was Calm but Something Was Amiss