The first year of marriage is probably the hardest, you are still learning to adjust and understand each other. Problems in first year of marriage are very common and it requires love, affection, understanding and commitment to ensure the survival of a marital relationship. Instead of being newly married and miserable, you must know how to deal with the issues that arise during the first year of marriage and make efforts to make your marriage successful. Marriage is, after all, a project for a lifetime.
9 Problems Every Couple Face In First Year Of Marriage
When you are in a relationship, you tend to always put on your best behaviour and talk nicely and be affectionate to each other. But once married, new responsibilities and added daily struggle can take the best out of you. Marriage does not thrive just on love, but also on arguments and fights. You will have to learn to have difficult conversations respectfully. But it does not come easy. Let us talk about why the first year of marriage is the hardest. Discussing some of the problems which almost every couple faces during the initial years of marriage might give you a chance to nip them in the bud.
1. There will be a difference between expectation and reality
Always keep this in mind that the person before marriage and after it will be somewhat different. Partners usually put lot of efforts before marriage to impress each other. But as soon as they get married, their attention tends to get divided because of other family responsibilities.
You might witness changes in your partner that you had not noticed earlier. These changes might not be to your liking. Thus, it is advised that you try to keep your expectations to a minimum so as to not get disappointed during the first year of marriage.
Related reading: The First Fight In A Relationship – What To Expect
2. You experience lack of understanding during the first year of marriage
Remember your relationship is new for both of you so understanding between the two of you might not be very strong. However, try to be understanding whenever possible to make your marriage work smoothly. You have to understand the dynamics of your marital relationship and adjust as and when required to have a long lasting and happy marriage.
3. The first year of marriage you do not know where to draw the line
As two different personalities come together to live their life together, respect should be the foundation of the relationship. But most of the time, the partners tend to take each other for granted, fail to respect each other's personal boundaries in the first year of marriage and arealways fighting. At times, you are confused about your feelings, say hurtful things and are not sure where to draw a line.
Related reading: The first few years are the foundation of a marriage – RJ Darius and Arati Sunawala
4. Lack of commitment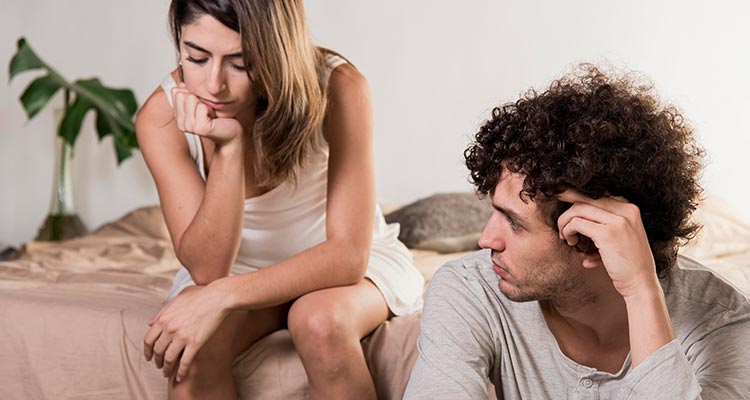 Initial years of marriage are the building blocks for a happy married life. It requires lot of love and commitment from both sides and if you lack in it, it will create issues in your marriage. Your partner or you might not give the necessary attention to the relationship and get busy tackling other duties of married life. This lack of commitment might then end up destroying the relationship.
5. Adjustment and communication issues
You are living with someone whom you might not be knowing from before, so it is natural to not like few things about him/her. Try to tell them about it in a manner that they do not get hurt. Always remember words once spoken cannot be taken back. So, do not use harsh words and communicate your feelings appropriately with one another. If you have to fight, fight respectfully with your spouse. If there are minor things you dislike, you can make efforts to adjust.
6. Frequent fights during first year of marriage
During the first year of marriage, you both will have just one another to depend on. So, it is highly possible that you take out your frustrations relating to marital adjustments on each other. All this, might lead to situations where you fight with each other without any rhyme or reason. In order to ensure things, go on smoothly, it is better to avoid misunderstandings and work things out together.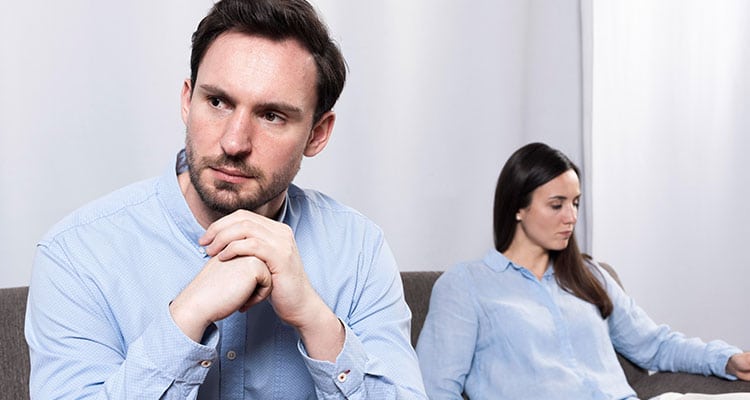 Related reading: 22 Tips to Survive the First Year of Marriage
7. Issues with the In-laws
It will not always be a reason which disturbs your married life but then there are times when your in-laws might cause trouble for you. You cannot speak ill about them to your spouse as they are his/her parents. However, you have to talk to your spouse and try to figure things out. A first-year marriage advice that you must follow is to share freely with your partner regarding the issues you are facing with your in-laws.
8. The concept of personal time and space gets shattered
Before marriage all your time was yours and you had leisure time to yourself. But as soon as you get married it is not the same anymore. You have to take out time for your spouse and the in-laws. This is one of the causes of problems in the early days of marriage, because there is a sudden change in your routine.
Related reading: Adjustment in Marriage: 10 Tips For Newly Married Couples to Make Their Relationship Strong
9. Issues related to finances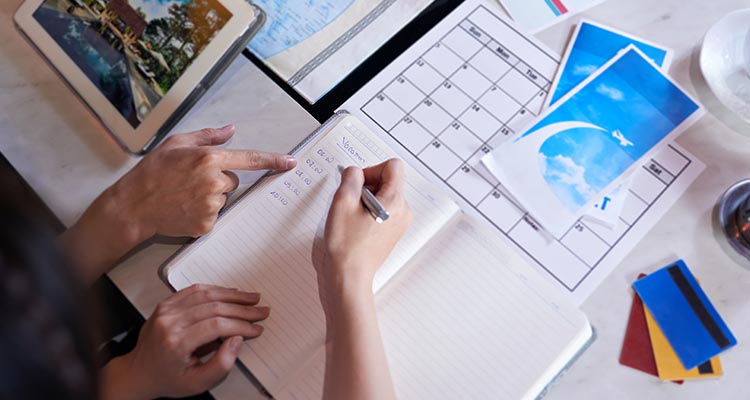 After marriage, you start living with each other which means the budget has to be planned accordingly. Generally, it is seen that matters of finances in a newly married couple's household is a sensitive subject which might bring in issues of ego and self-esteem to light. Therefore, one has to learn how to share the financial burden after marriage to avoid conflict.
No matter whether you have known your spouse for years or have fallen in love within days, after marriage there will be things that will bring about disagreements and arguments in a big way. You don't have to start to question your marriage and it's survival rightaway, instead you need to sit down and talk things out with your spouse. Do not accuse, blame or hurt each other, but be communicative effectively.
How To Get Through The First Year Of Marriage
Going through the first year of marriage is the hardest and most delicate part in the entire married life. If you get through this phase of marriage, your happy married life will be guaranteed. Here is how you can sail through the tough times easily:
Try to be understanding and affectionate towards your partner
Higher expectations at times lead to disappointment, so it is better to expect practical things from your better-half instead of living in an illusion
Avoid fights and conflicts as most marriages suffer a setback due to arguments, conflicts and use of harsh words
Trust your partner and try to communicate your thoughts confidently
Take your time to adjust. There might be ups and downs so try to stand by each other during such phases of life
Thus, we can say that the first year of marriage is filled with different obstacles and hurdles which you have to overcome together. But once you get through this phase it will only strengthen and enhance your relationship. So learn and help each other so that you both can grow old together and live a blissful married life.