I was then an Army Officer and a bachelor. I had recently got posted to Pune after a stint at the borders.
It was a Sunday morning. As I was walking to the dining hall for breakfast, my sahayak said, "Saab, you got a phone call." This was before the mobile era, and I had to walk to the phone that bachelor officers shared.
The caller was Manju, the daughter of my CO. "Anand, can I come and meet you with a friend? She needs some help."  I readily agreed, though it is against the mess rules to allow girls to come to the bachelors' quarters. But who can say no to damsels in distress!
Without ado, Manju came to the point. "You know about Usha and Vinod, right?" Yes, I knew.
Vinod was a friend of mine who used to love to boast about his 'exploits' with many girls. He could easily 'hook' girls with his charm.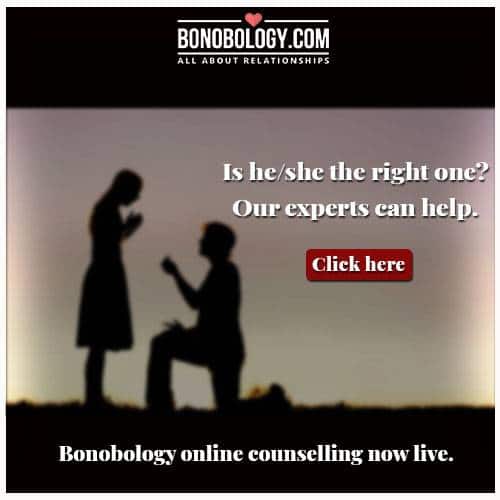 The very night I landed in Pune, Vinod had briefed me about the girls in the cantonment. Who is 'available' and who is not. In other words, a guy with no respect for women – not even for the girls who trusted him. I also knew that this playboy was engaged to be married to a girl from Agra.
I replied, looking at Usha, "He had taken you out to the Officers' Institute for dance last week. Right?" Manju replied on behalf of her friend, "He had met her only the previous day, at our house. Initially Usha said she can't come as she does not know him well enough. Later Usha agreed to the pleading by Vinod, and encouraged by me. At the party, I danced with my friend, and Usha with Vinod. Now let Usha tell you what happened."
Related reading: A symphony in love
Usha said she really loved dancing with Vinod and was enjoying the evening. She went on, "Then I hurt his feelings and the poor guy was devastated. I want to tell him I am sorry." Manju chipped in, "The problem is he is now not talking to her. We need your help to tell him she is sorry, and that she will not upset him again. I have advised her. Now she will cooperate."
"But what happened? How did she upset him?"  I asked. Here is the story in Usha's own words:
"After a couple of dances, he said it's a bit stuffy here; why not go for a ride? I agreed and we took off on his motorbike. He drove to the officers' mess and said he needs to pick up something from his room. I went along. At his room, before I knew what happened, he asked me to sit on his bed and latched the door. He put on music and took out a bottle of rum. Then he came and sat next to me. He put his arms round me and started to kiss. I suddenly got scared and froze. He asked what happened, and I said I cannot do it."
"Poor guy, he was devastated. He said this always happens to him. On an earlier occasion too, a girl had misunderstood him. He repeatedly said he is sorry. He offered to come home and apologize to didi and dada." (Usha and her mother were staying with her sister and brother-in-law after the father died) He then dropped me back at the Officers' Institute. After that day, he is totally ignoring me. I made a mistake."
How could I tell these girls what I knew about Vinod? I had no heart to tell them that Vinod is already engaged. I knew that will greatly hurt Usha's feelings.
I said, "You should not apologies to him. He is the one who made the advance when you were not ready for it." Neither was convinced by my advice. But I could not help them any further.
A few days later, Vinod went on annual leave to Agra. When he came back, he was married to a plain looking village lass – a stark contrast from the modern girls he seduced as a bachelor.
What makes some girls so susceptible to getting fooled by wolves like Vinod?
Are you modern or do you want a man to sweep you off your feet?
You'll be shocked to discover why Pinky disappeared for two years
He Didn't Even Reply To My Message After We Made Love But I Didn't Cry