With inputs from Dr Paras Shah
Why would anyone fake an orgasm?
Sex without an orgasm is like an ice-cream cone without the ice cream, monsoon without rain, a petticoat without the nada, a printer without ink and a national holiday that falls on a Sunday. It's frustrating! So why would anyone fake it?
Pop culture? Hollywood films? Women's magazines? Something out there has got much thinking of and associating faking of orgasms with some kind of manipulative sex sirens who exist out there to trap men. The truth is far from it. Dr Paras Shah, who has years of experience in sexual medicine, solves the mystery. He says about 50% of women have at some point, faked orgasms. And what he shares is mostly heartbreaking.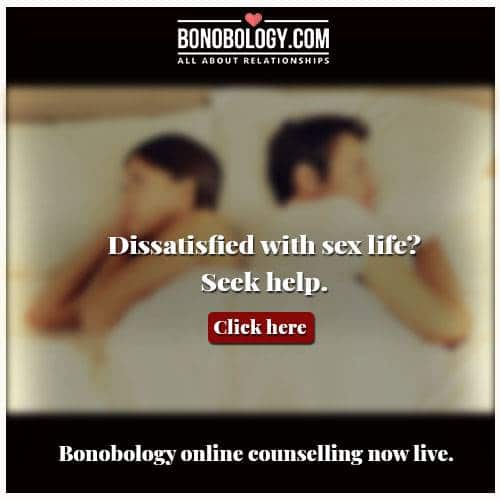 Related reading: 5 reasons why every man must 'help' his woman to an orgasm
Dr Paras Shah is the Chief Sexologist, Gujarat Research and Medical Institute and Director, Sannidhya Institute and Research Center for Sex, Sexuality and Health.
Here's why women fake orgasms
These are some of the reasons why women fake orgasms.
Fear
Some women have dominating partners with short tempers and insensitivity to their needs. Someone who has wrapped his masculinity around his genitals. If he comes to know that now this one woman is not able to climax, he will yell at her and accuse her too. "Everybody gets off with my moves, why can't you? You're frigid." She'll fake the orgasm and let his ego bloat further to save herself from abuse, both verbal and physical.
If she is wise, she'll cut him out of her life ASAP and not just because of his poor sexual performance. But… stats say that most women who fake orgasms in such situations do it out of fear that if they don't, the man may leave them!
Weak at sex but a determined partner
Her partner is one of those who makes it his goal to get his woman to climax, but he isn't that good at it. He is not going to stop until she finishes. So after he has been going on to no result, faking it is the only way she can make him stop.
Man versus woman
As clichéd as it sounds, 'women give sex to get love and men give love to get sex'. So if a woman doesn't climax, she may let it go the one odd time. She already has a loving man and that matters the most in the world to her. Also, she may be protecting his feelings and lets him believe that he did a good job. Her priority is love, and she doesn't care about the rest.
Related reading: Here's how men and women approach sex differently
Save the occasion
How can she let an excellent opportunity be spoilt? Everything was going so well. The ambience was unique. Parents took the child out to visit relatives. The foreplay was divine. Everything was steamy and better than the movies. But her orgasm has decided to take the day off. She doesn't want to ruin the day. The clock is ticking; the family will be back soon. It just feels like the best thing to her to fake it not to ruin the occasion.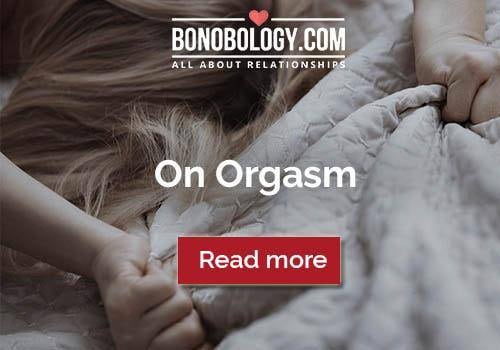 Psych the mind
This is interesting. Pretending to have an orgasm to induce a real one. This can work well but unfortunately can backfire too. One might end up faking to the end, and that's no fun. Proceed with caution!
Weak communication
All of the above can be attributed to poor communication or fragile relationships. If the connection is mature and has developed to a comfortable place, if she is not afraid of her man and her man's ego is not wrapped around his sexual prowess, the woman will be warm enough, to be honest with him.
Sexual intimacy is a valuable and intimate part of a couple of relationships. It should never be considered as a performance appraisal!
Sexual intimacy is a valuable and intimate part of a couple relationship. It should never be considered as a performance appraisal!
Beautiful sex can be a result of only a mature relationship where both partners can have clear, open and frank communication with each other.
The printer should always have ink, and the petticoat must always have the nada. There are many things average in this world; love shouldn't be one of them and nor should sex.
Top reasons why all women, whether married or not, must masturbate