The no contact rule after break up is a time-tested psychological strategy used to move on from one's ex. The no contact for 30 days or more gives a person the window to process this major life change, grieve the relationship, and decide what they want in the future. Does no contact rule help to get your ex back as well?
We discuss no contact after breakup psychology and its benefits with renowned Mumbai-based psychiatrist Dr Gopa Khan.
What Is The No Contact Rule After Break Up?
There are different types of breakups. Let's start with say a marriage break up. If there are no kids, obviously the people involved in a matrimonial break up will have no contact. For the ones with the kids, it is the toughest possible kind of break up, because most couples are fighting over the children, their custody, visitation rights.
At that point, interacting with each other gets very painful. But they have to deal with the issues of visitation and custody, they don't have a choice but keep contact with each other.
Both ex-spouses have to be mature enough to handle it well. Take the example of Hrithik Roshan and Suzanne Roshan. They seem to be handling things in a very harmonious way. In most cases of divorce with kids, it is very, very difficult.
Only very few people manage it beautifully but this situation is extremely distressing for a majority of couples splitting up. Some of them, of course, play games during the custody battle.
Related Reading: 5 Signs The No Contact Rule Is Working
How long is the no contact rule after break up?
When it comes to relationships, again there are many types. Usually, post break up, both partners take some time – usually ranging from 6 months to a year, depending on how emotionally attached they were – to get over each other.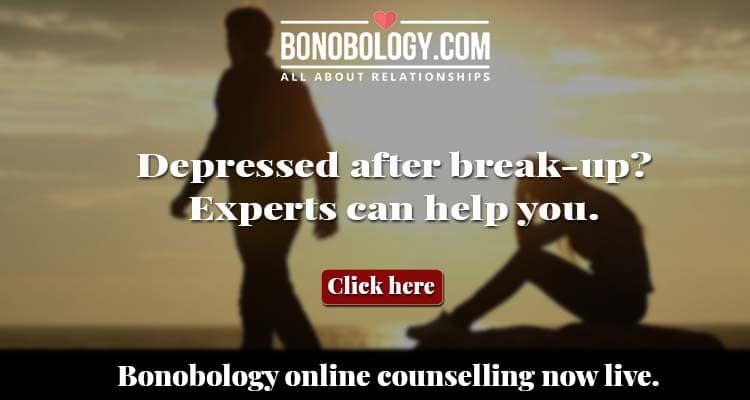 So, for most of these cases, I try to tell my clients to avoid contact with their ex. However, most of them are so invested in what the other person is doing that they stalk them through Whatsapp, Facebook and other social networking sites. Or they try to find out details about each other's lives through common friends.
Some of them are college students. Even if they've broken up, they are still meeting each other in college and talk to common friends.
Social media has even made it more difficult to not to know information about each other.
Probably if you live in a different city or a different country, it is easier to move on. But if you live in the same neighborhood, go to the same college, or see each other at your workplace – maintain the sanctity of no contact rule can be difficult.
Related Reading: 8 Things To Do When Your Wife Walks Out On You
How does the no contact rule work?
In the case of couples who are divorced, it is usually the woman who wants closure. For closure, they need therapy and not the other person. But often, the ex-spouse feels that they need to ask some final questions to the other person before they can truly move on.
They feel like they need to get an understanding of why things happened the way they did. Sometimes, in case of men, the attitude is, "If I cannot have my girlfriend, no one can." And they start engaging in various kinds of stalking. The best thing is, of course, to handle a break up maturely and accept what has happened.
How does the no contact rule work? Well, for it to work, both partners have to accept that they will have no contact and respect each other's boundaries.
In cases of marriage, divorce puts a seal of finality on the separation. However, in the case of romantic relationships, breakups are tough. Sometimes people break up and get back together again multiple times. And those relationships are very toxic. The best example of that I can give you is of Justin Bieber and Selena Gomez.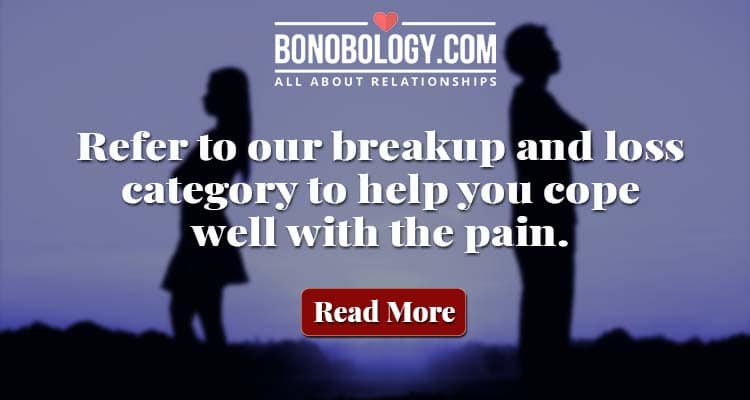 They have broken up and patched up so many times, even their fans might have lost count.
Related Reading: How To Get Through A Breakup Alone?
Can one use the no contact rule after break up to get him back?
Yes, it happens. See, for young people, we find that even after they break up, they get back together. There is this revolving door relationship. So, it is a temporary break up and again they are getting back together.
Virat Kohli and Anushka Sharma decided to break up and then again got back together, and now they are married. So, even after people break up, they can have a mutual understanding to work through their issues and come to a final solution.
People on the verge of divorce might go for counselling and realize that they did not want to get divorced in the first place.
What becomes toxic is the repetition – if it happens too many times, then it is just not right.
However, if a person wants to permanently move away – their partner is negatively affecting their mental health or is abusive, or an alcoholic – in these cases it is imperative that they put a full stop on the relationship and do not look back.
Otherwise, they will get caught in an abusive relationship.
Related Reading: 7 Things No One Tells You About A Breakup
Why is the no contact rule so effective, especially in toxic relationships?
An ex who is obsessed with you has essentially an obsessive personality. When they want to stalk, they will stalk. That is a whole different thing. I'm talking about a person who is coming out of a relationship here.
Out of the two partners, usually one decides to pull the plug on the relationship and the other is left to deal with that decision. The person who is breaking up has already gone through the process of breaking up mentally. So, it's easier for that person.
On the other hand, to the person who is given the news that their partner is leaving them – be it a breakup or a divorce –it comes like a surprise. Sometimes the impact can be shocking, like a lightning bolt. They naturally take a longer time to deal with that information.
They might even start bargaining with their partners in some cases to stay with them and not leave them. So, it depends on the other person – whether they want to work on it, go for counselling or not. Usually, when a person breaks up, they have made their final decision.
Related Reading: Hope You Are Not Doing These 10 Funny Things After a Breakup…
What are some success stories and benefits of no contact rule?
Usually, the phase of no contact lasts for 2-3 months to a year. The initial first few months are difficult, more so even if they are in the same classroom or the same workplace and see each other every day.
With time, it becomes increasingly easier to maintain the no contact rule because they have accepted the fact that the relationship has ended and moved on.
From An Innocent Friendship To A Sexual Affair – How Emotional Infidelity Ruins Relationships